Michael Sam, who was named SEC Defensive Player of the Year in December, will be honored for his courage and character beyond his athletic ability with the Arthur Ashe Courage Award.
He will receive the award at the ESPY Awards on July 16.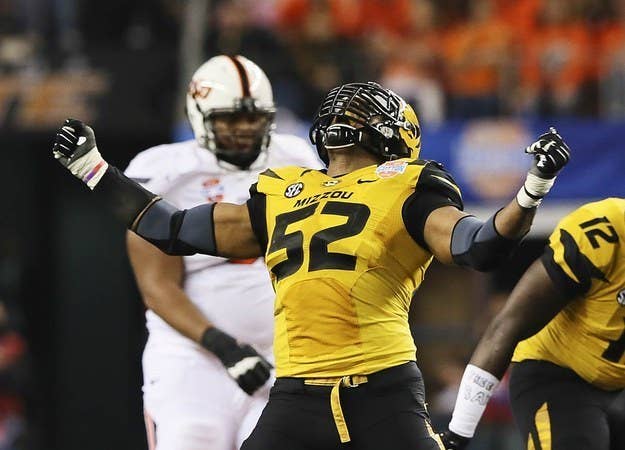 I understand how big this is. It's a big deal. No one has done this before. And it's kind of a nervous process, but I know what I want to be … I want to be a football player in the NFL.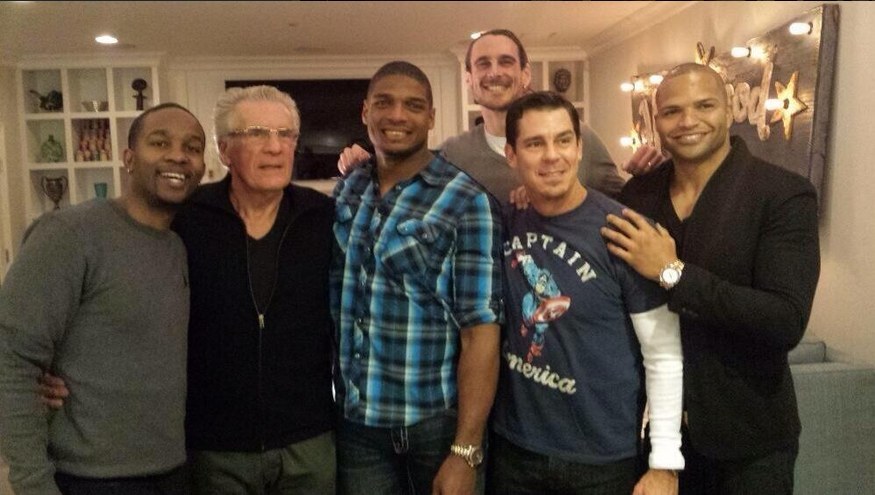 His presence has the potential to reframe all the misconceptions about masculinity in athletics, about LGBT tolerance among African-Americans, and about homophobia in rural areas. I wondered if he truly grasped the significance of this moment that would change lives for gay men and women in sports going forward. Then I decided that it doesn't really matter if he does. He's here to play football.
It's a great honor to be presented this award... I just feel like because I came out and was the first one to do it, I think I can be a beacon for others, with young athletes, who may be gay or may not. I think I can be a beacon for those people, a light, like 'Hey, I can be comfortable in my own skin and be like Michael Sam.'
Sam joins an elite group of recipients of the Ashe Award, including Nelson Mandela, Pat Tillman, Billie Jean King, and Muhammad Ali.
Sam will enter this weekend's NFL draft, where he'll be a late-round pick.