Cardale Jones Will Return To Ohio State University For His Junior Year
Sophomore Cardale Jones, who started the year as Ohio State's third-string QB, will not enter the 2015 NFL Draft, despite analysts' predictions.
Ohio State University sophomore Cardale Jones will return to school for his junior year, he announced Thursday.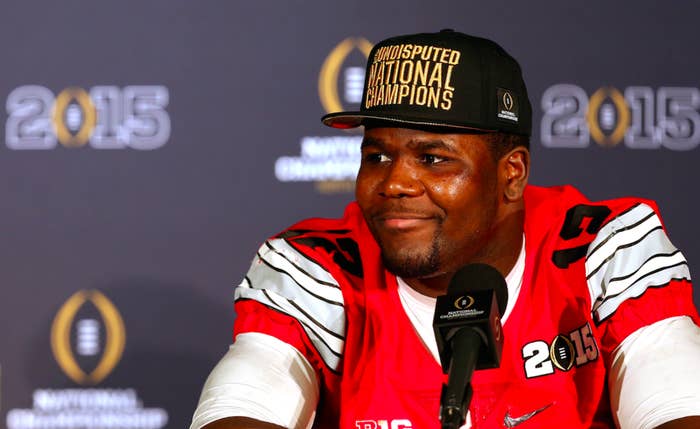 Jones started the season as OSU's third-string QB, but made a big name for himself when he lit up University of Oregon in the College Football Championship on Monday.
In the championship game, Jones squared off against Heisman winner Marcus Mariota and came out on top. With the help of breakout star running back Ezekiel Elliott, Ohio State silenced the Ducks with a 42-20 win.
Most analysts assumed Jones would enter the 2015 NFL Draft. In his news conference, he told media he humorously announced, "I don't know why you guys made this such a big deal."
Jones will have the opportunity to develop his skills further under renowned coach Urban Meyer.
During the press conference, he said he did consider entering the NFL Draft, but felt it was important to think long-term about his potential career in the NFL.
The 2015 NFL Draft will take place from April 30th-May 2nd.