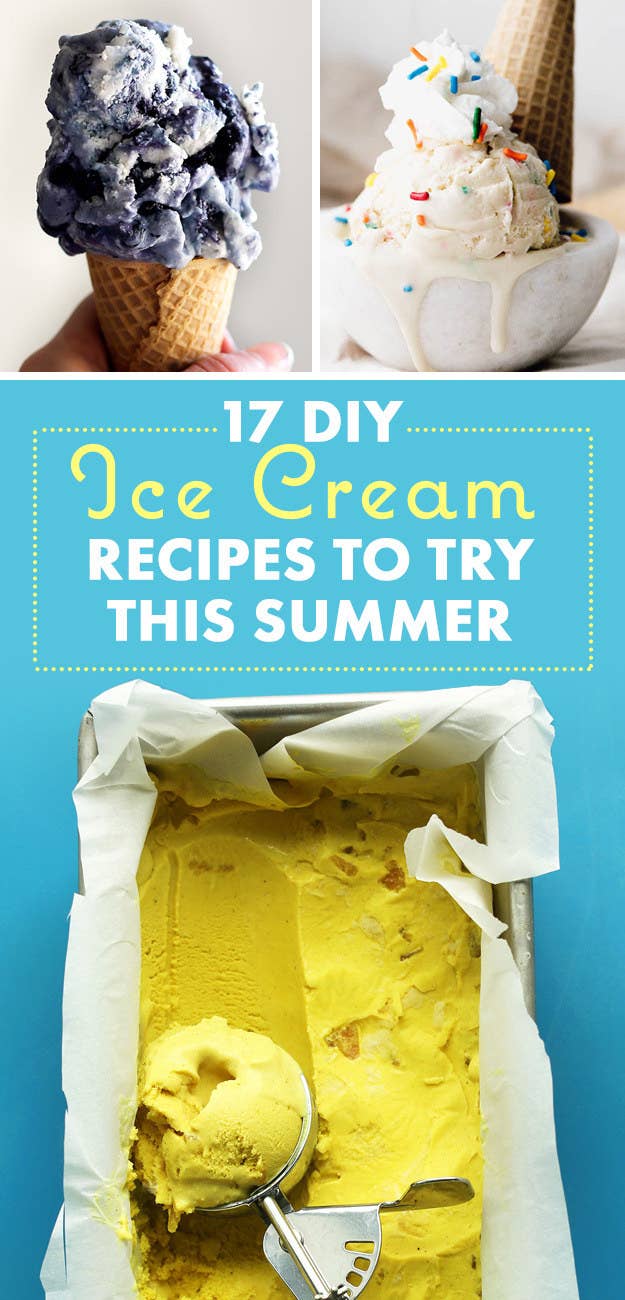 Homemade ice cream RULES — it's extra creamy, you can make literally any flavor you want, and it's fun.
OH YEAH — and you can put double the good stuff in. No more searching around for the best bite of cookies or fudge swirl.
Of course, you could dig into a pint of Ben & Jerry's, but DIYing your own ice cream is much easier than you think and doesn't *necessarily* mean you've gotta buy special equipment or make a complicated custard base.
You can always use an ice cream maker, but you can also make a no-churn ice cream using just a whisk or a hand beater. Or you can use a food processor to turn frozen fruit into a soft-serve-style treat. (Trust me, it's actually really delicious.)
Here are 17 ways to get started:
1.
Wild Blueberry and Lavender Ice Cream
2.
No-Churn Salted Caramel, Toffee, and Pretzel Ice Cream

3.
Pistachio Mint Chip Ice Cream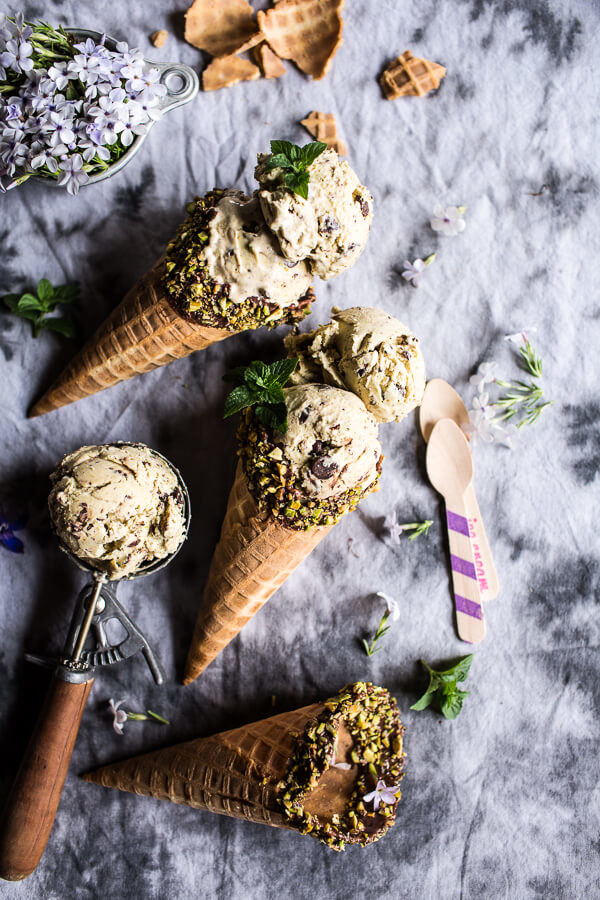 4.
Naturally Sweet Chocolate-Banana Ice Cream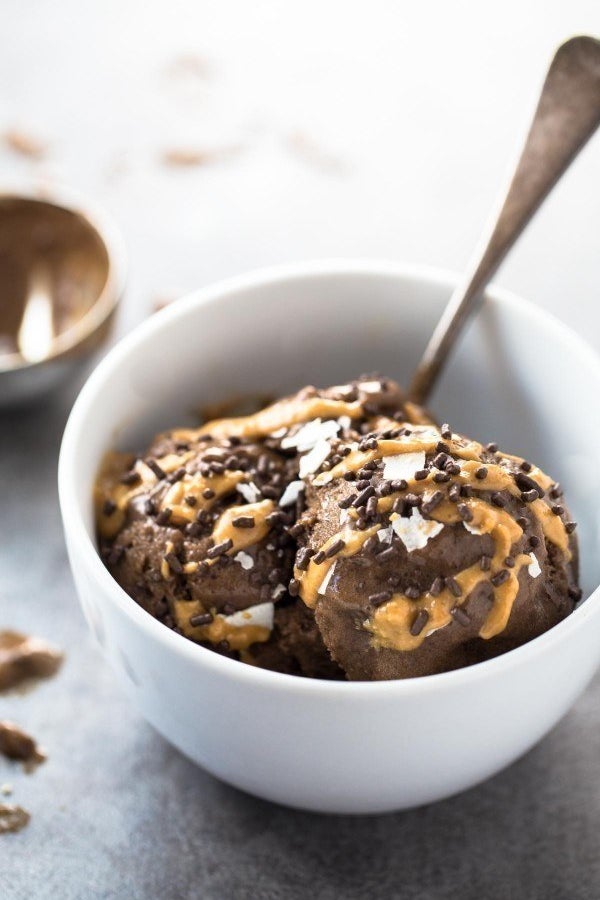 So, this isn't technically ice cream. It's made from bananas, cacao, and chopped chocolate, and yet it TASTES like ice cream! Win-win. The food processor gives the frozen bananas a smooth and ice cream–like consistency. Get the recipe here.
5.
Mocha Almond Fudge Ice Cream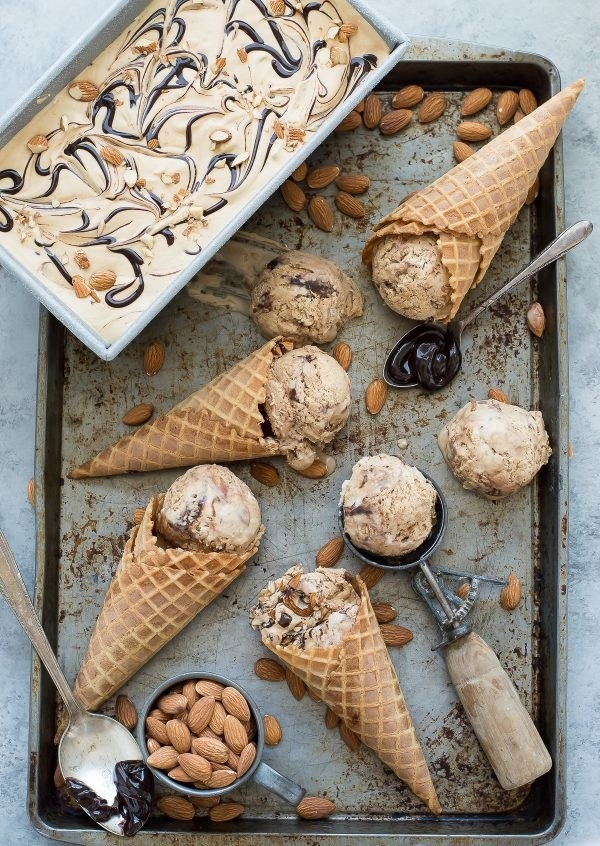 6.
Lemonade Ice Cream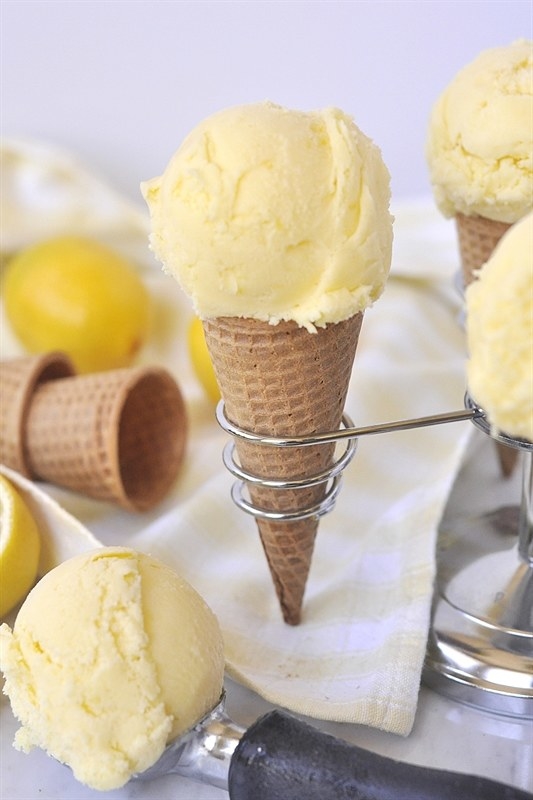 7.
Circus Animal Cookie Ice Cream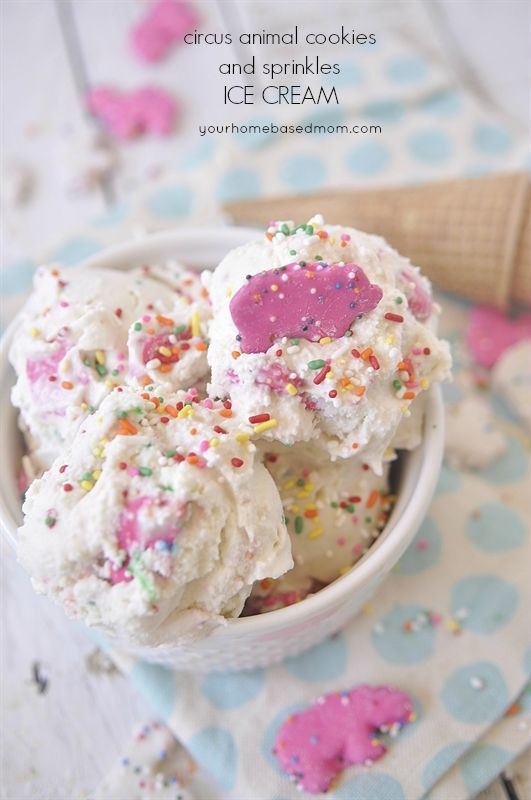 8.
Cannoli Ice Cream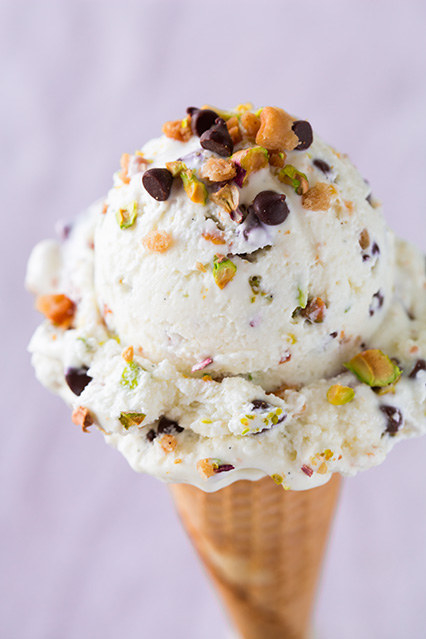 9.
Golden Milk Ice Cream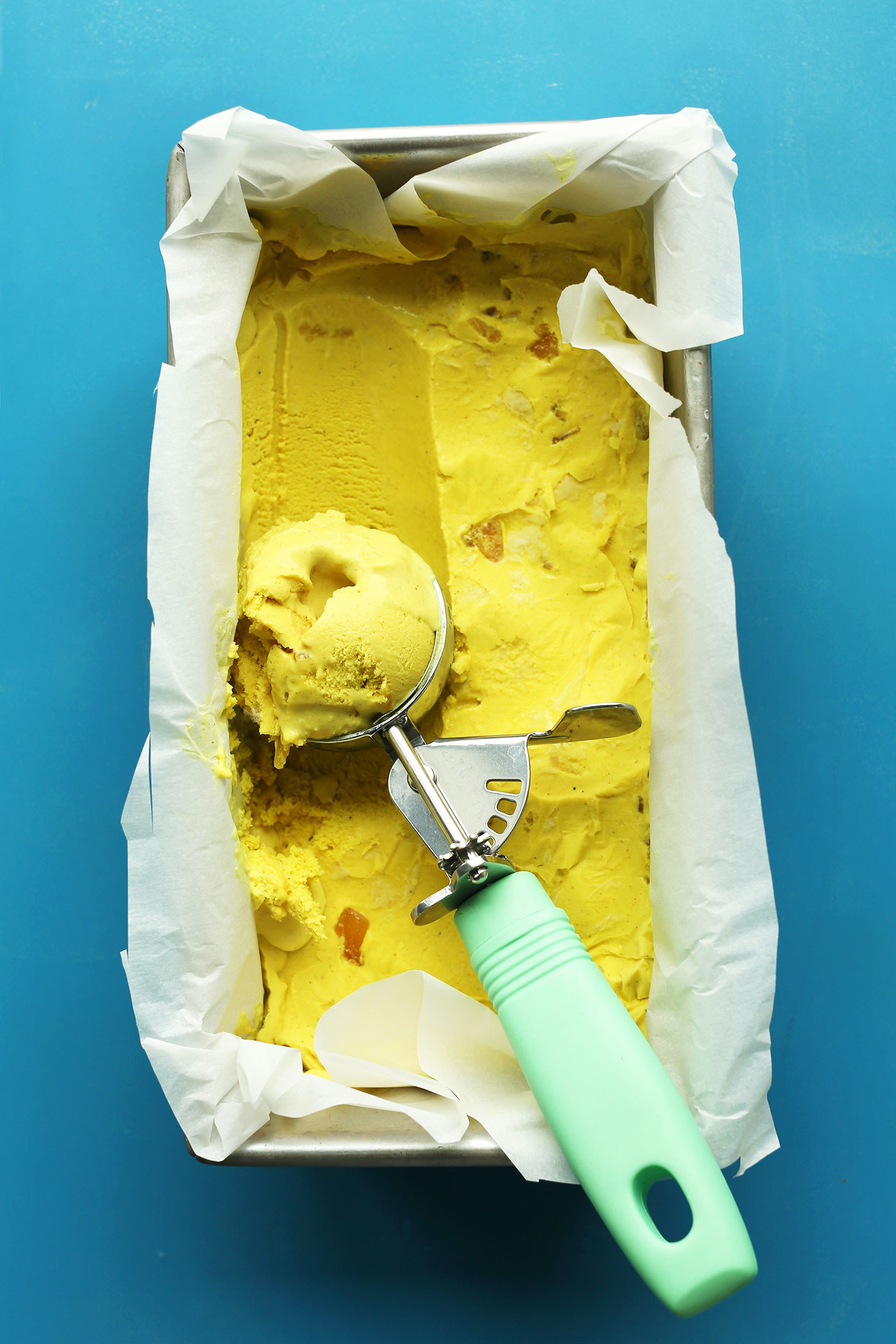 10.
Carrot Cake Ice Cream With Cream Cheese Frosting Swirl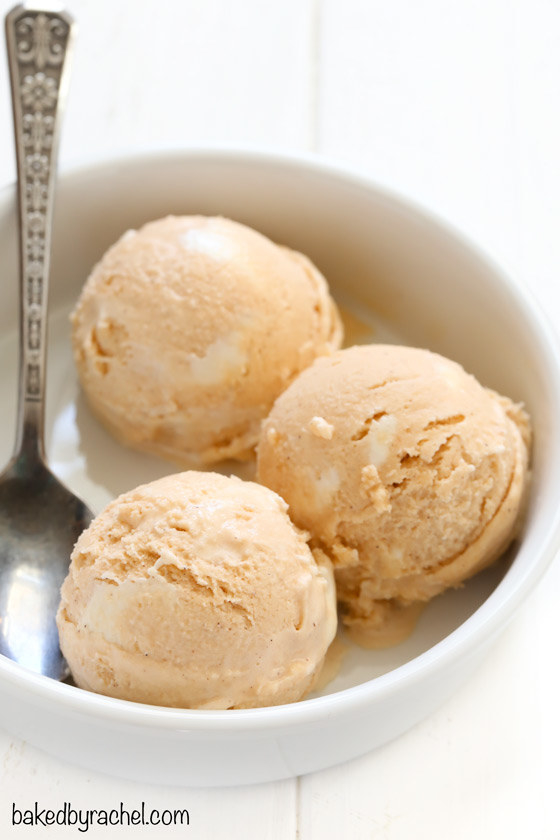 11.
Cake Batter Ice Cream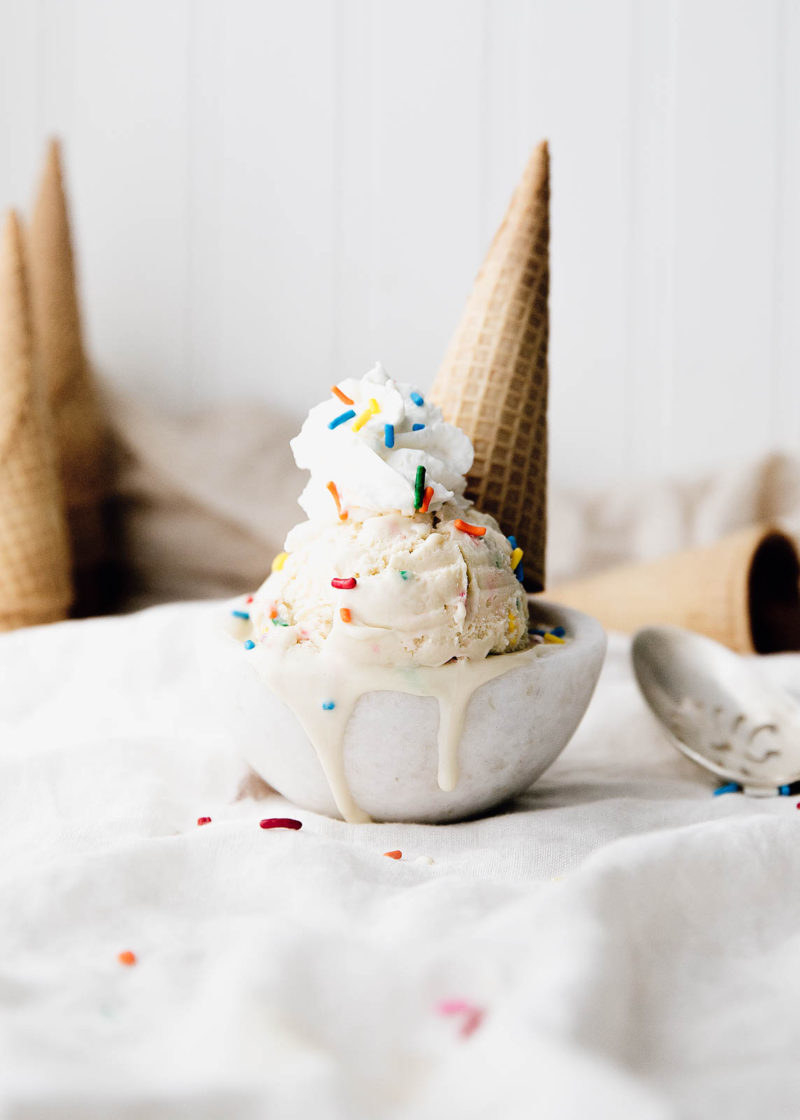 12.
Blueberry and Basil Ice Cream
13.
Oatmeal Cookie Ice Cream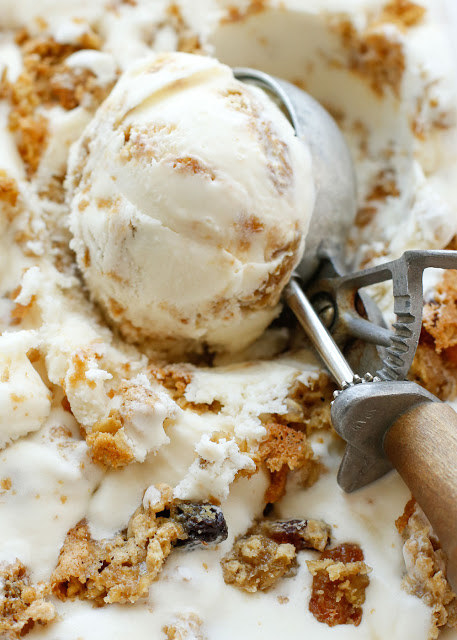 14.
No-Churn Rocky Road Ice Cream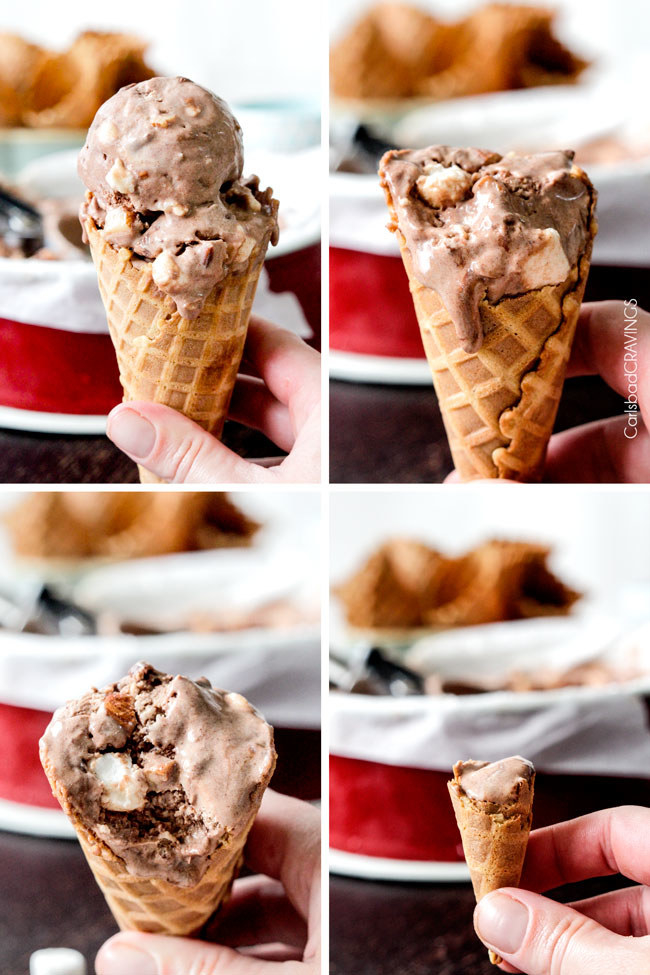 15.
Avocado and Pistachio Ice Cream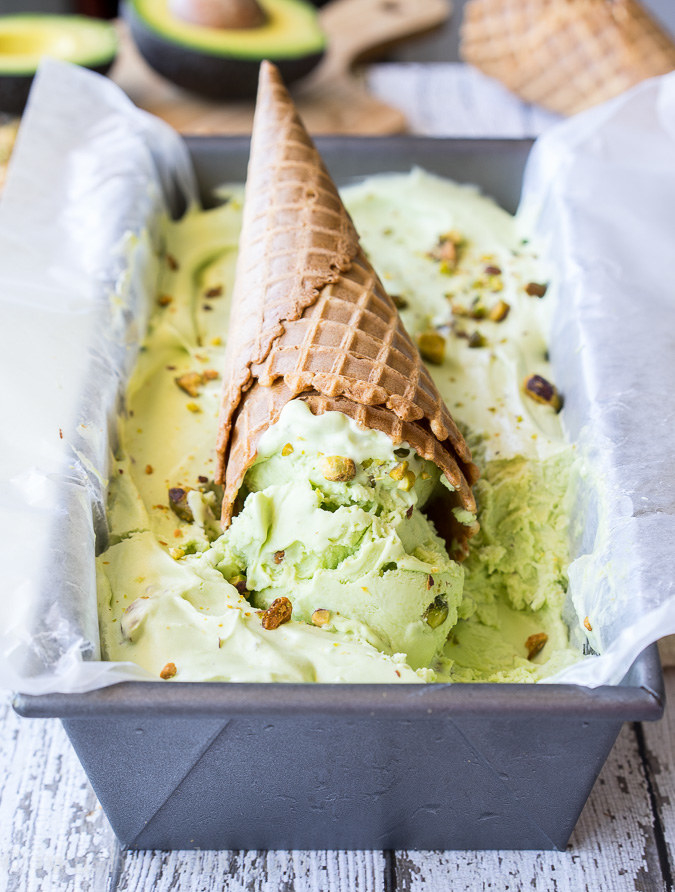 16.
Malted Vanilla Ice Cream With Peanut Brittle and Chocolate Chunks
17.
Doughnut Funfetti Ice Cream