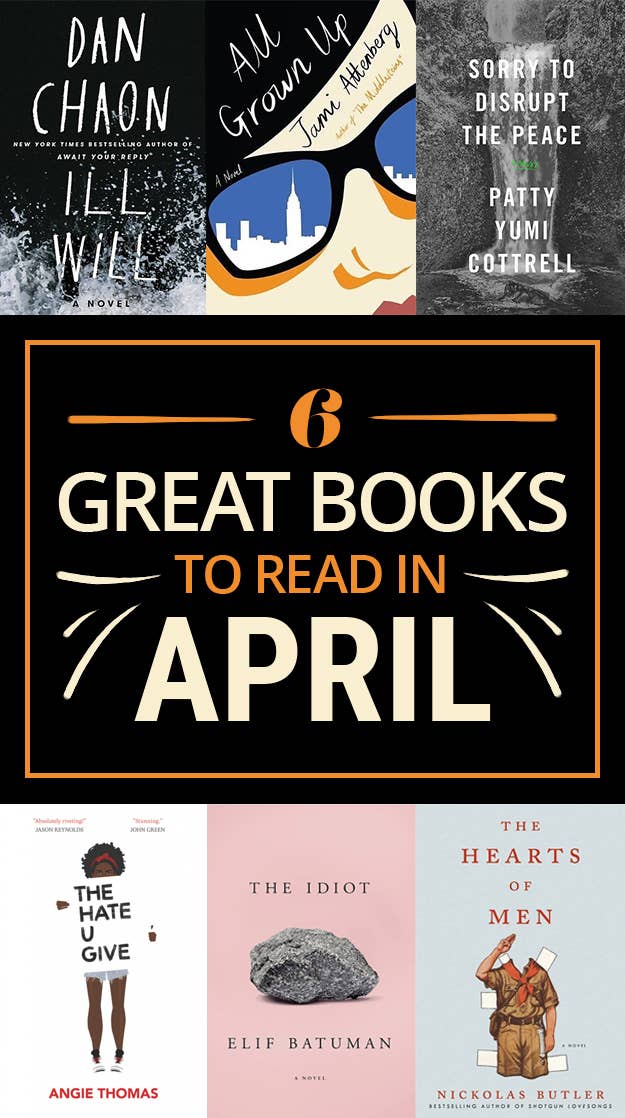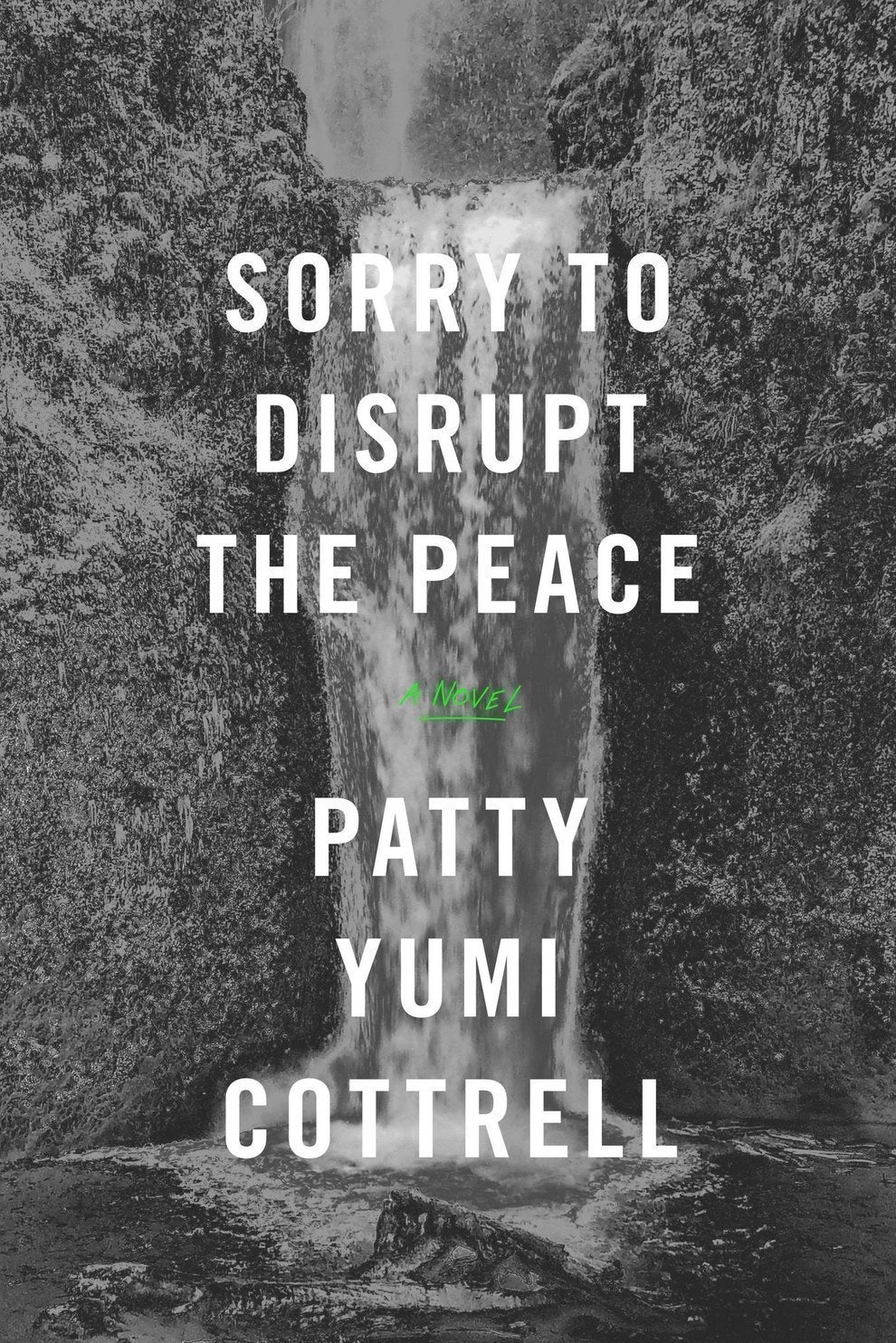 Patty Yumi Cottrell's riveting debut novel Sorry to Disrupt the Peace is one of this year's most exciting books. When her brother commits suicide, 32-year-old Helen Moran returns to her adoptive family's home in Milwaukee to investigate the reasons behind his death. Part family tragedy, part dark comedy, Sorry to Disrupt the Peace is above all a window into the strange and fascinating mind of its narrator Helen, a character who will stay with you long after you've finished reading this fantastic novel.
—Isaac Fitzgerald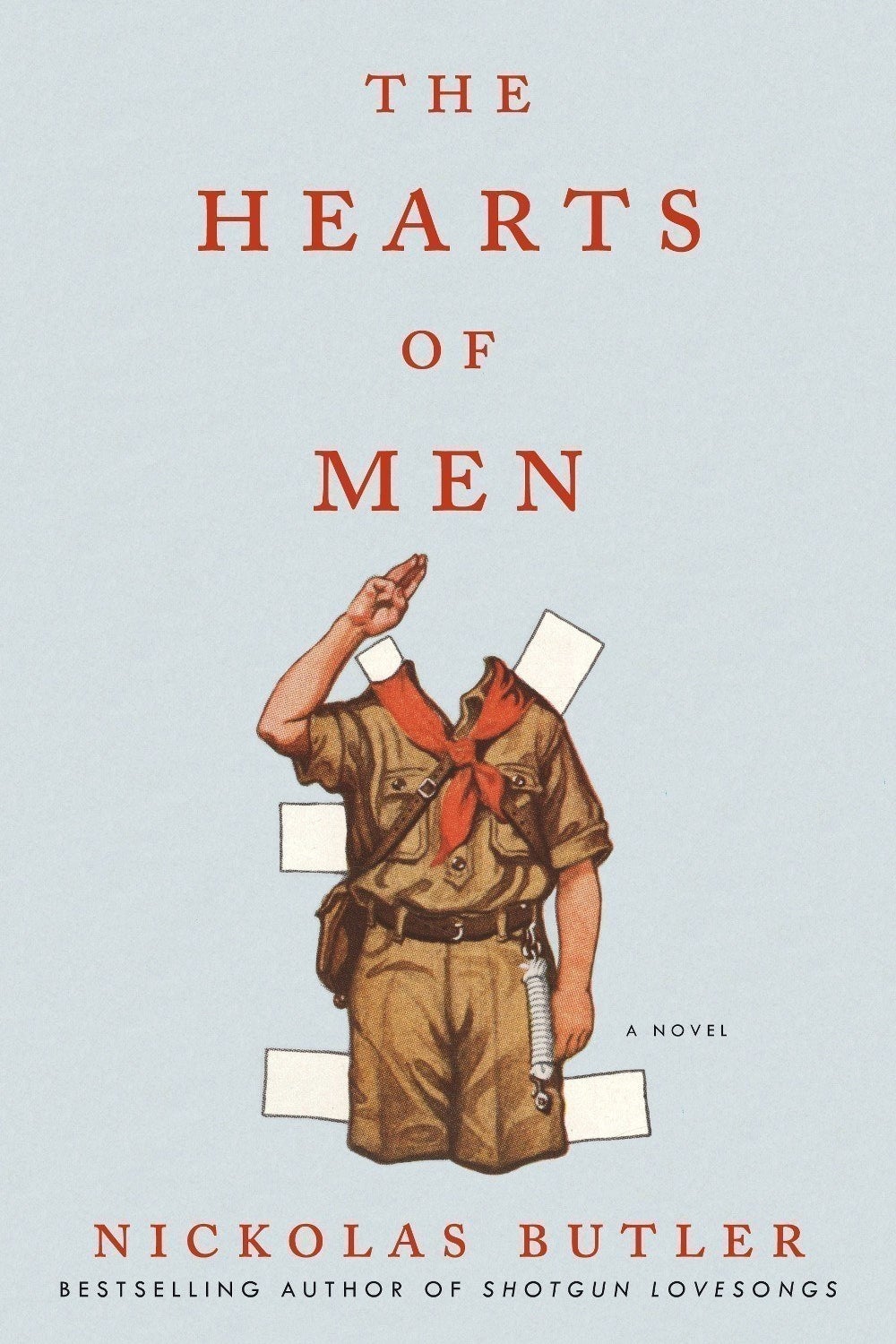 Soulful, expansive, and deeply affecting, Nickolas Butler's The Hearts of Men is an impressive second novel. It follows three generations of men as they return to a Boy Scout camp in northern Wisconsin over the course of 60 years. While Nelson Doughty fights his way up from outcast to war hero to Scoutmaster, his sometimes friend Jonathan Quick squanders the white-picket-fence inheritance he was given, leaving his progeny to pick up the pieces. In four distinct snapshots from 1962 to 2022, we see the unexpected ways in which Nelson and the Quick clan's lives loop back in on each other and become inextricably intertwined. Butler renders his saga's various traumas and comedic turns in such spare and tender prose — The Hearts of Men has too many breathtaking moments to count.
—Lincoln Thompson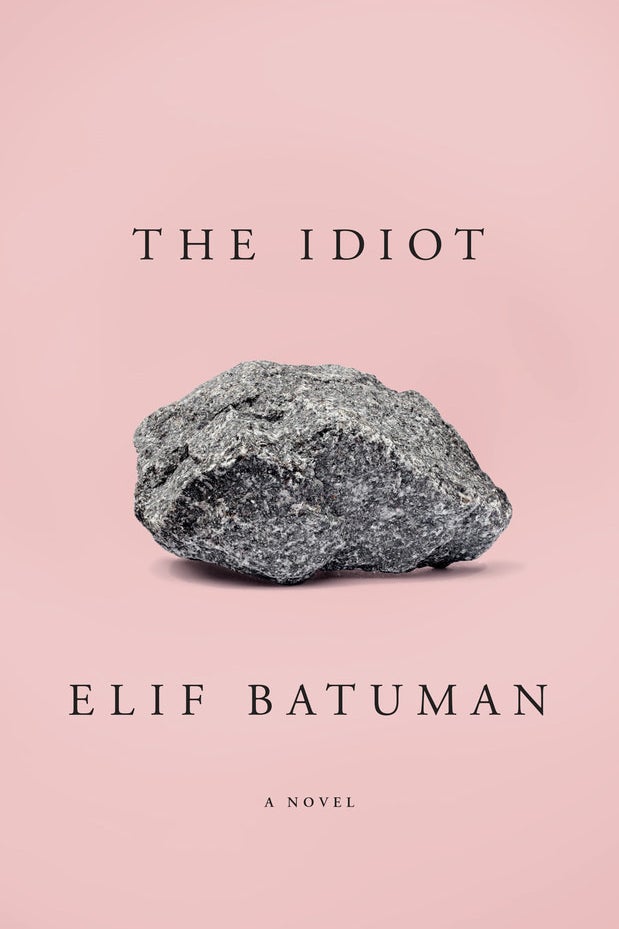 Elif Batuman's debut novel The Idiot takes place in the foreign land of the mid 1990s, where everyone talks on landlines and email is a strange new curiosity, through the eyes of Selin, a funny, naive, deeply curious young woman. From Selin's first day at Harvard on, The Idiot traces her intellectual and emotional development as she takes an array of mostly baffling courses, makes friends, and falls into an email correspondence with an alluring fellow student. Along the way, her experiences begin to answer the questions her classes won't, such as how language relates to reality, and how to be a person in a world stymied by imperfect communication. While the book's leisurely, wandering pace belies the sharpness of its observations, like a dreamy memory punctuated by flashes of insight, The Idiot is fascinating, hilarious, and insightful throughout.
—Matthew Zeitlin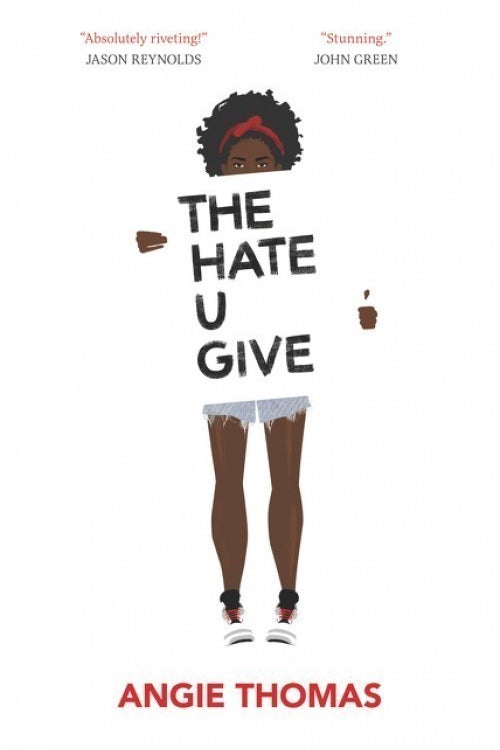 Angie Thomas's The Hate U Give is the raw, authentic, and heartfelt story of 16-year-old Starr, who witnesses her childhood friend, Khalil, get shot and killed by a white police officer. In the aftermath, Starr must not only find the courage to seek justice for Khalil, but also reckon with the way both the media and society paint Khalil in a negative light. Thomas breathes life and importance into each and every one of her characters, building scenes with palpable tension and purpose. The reality is that Khalil's story parallels so many past and recent tragedies that cannot be ignored. The Hate U Give brilliantly addresses its myriad themes — police brutality, the Black Lives Matter Movement, privileged perspectives on race — with a wisdom that is impressively honest and true-to-life.
—Farrah Penn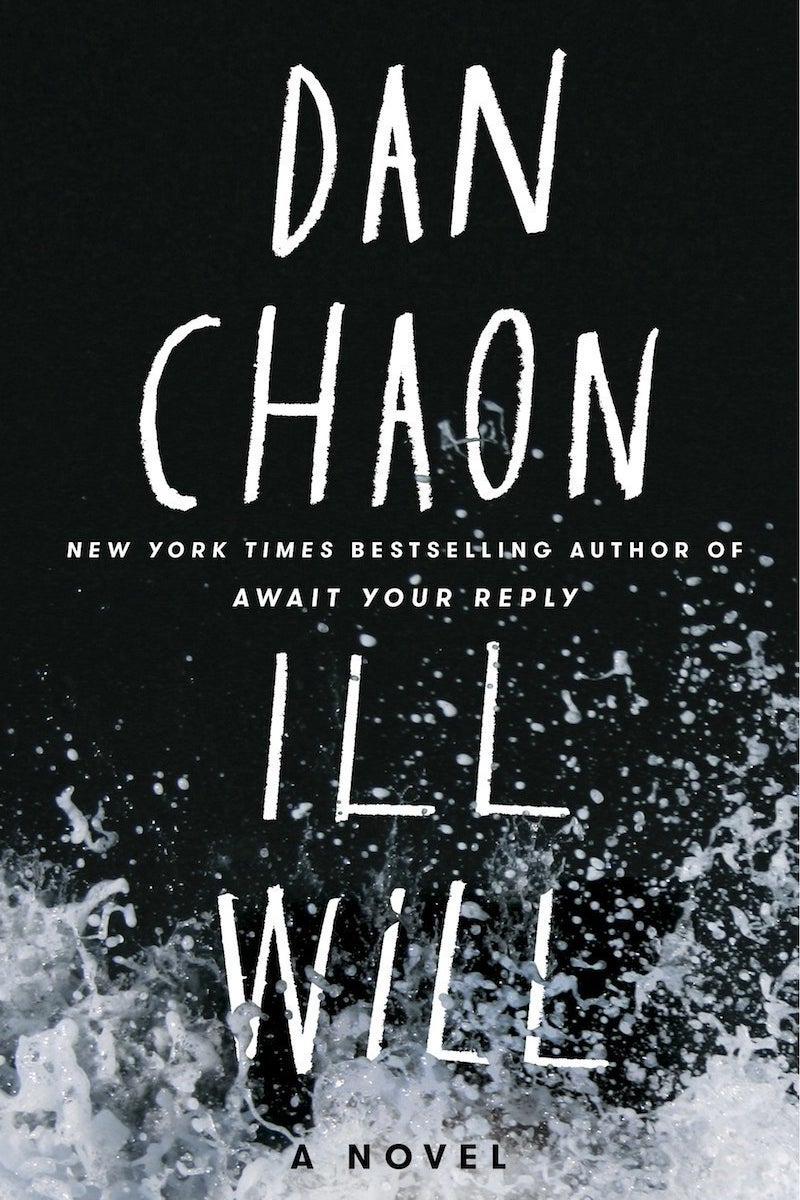 There's nothing exactly supernatural about Ill Will, the latest novel by Dan Chaon, but each page nevertheless feels deeply haunted, almost soaked with dread. When Dustin, a forty-something psychologist, gets the news that his adopted brother Rusty is being released from prison (after being put there thirty years ago for the murders of Dustin's parents, aunt, and uncle), he spirals out of control and becomes obsessed with the wild theories of one of his patients. As it cycles between past and present, the ambitious and devastating Ill Will pulls its troubled characters even further down into its dark, bleak heart, a progression both cruel and utterly mesmerizing.
—Isaac Fitzgerald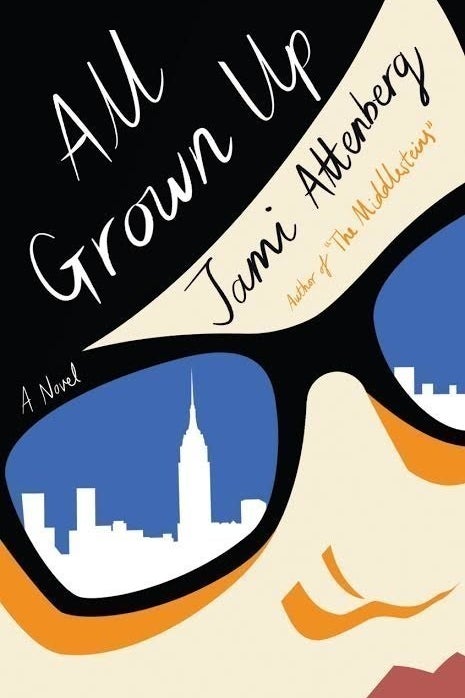 All Grown Up, Jami Attenberg's latest novel, is the evocative, darkly funny story of Andrea, a stalled thirtysomething artist trapped in a job she hates, single and unsure how she feels about it, with a close-knit family who loves her but has enough troubles of their own. Attenberg's impeccable sense of voice and mood make this book impossible to put down. It's in the details — sharp descriptions like "an orgasm in a minor key" — and the matter-of-fact ways Andrea recalls certain interactions, like the rite of passage of seeing a friend's newborn baby: "It's all a setup for a later scene to occur at a holiday party, or in a cafe, or realistically in a street corner, two grown women nodding enthusiastically at the size of an uninterested child tugging its mother's hand. Once you were small. Now you are big."
Amidst the gems of mordant wit, All Grown Up plumbs deeper, darker veins, the ready ease with which sex (and drugs and alcohol) can become coping mechanisms, the specter of being stuck forever as everyone else moves on, "architecting new lives." Do yourself a favor and buy this book.
—Tomi Obaro
Want great book recommendations in your inbox every week? Sign up for the BuzzFeed Books newsletter!