However, the process of welcoming little Tatum into her life was far from smooth thanks to her now-ex-fiancé Tristan Thompson's shocking paternity scandal.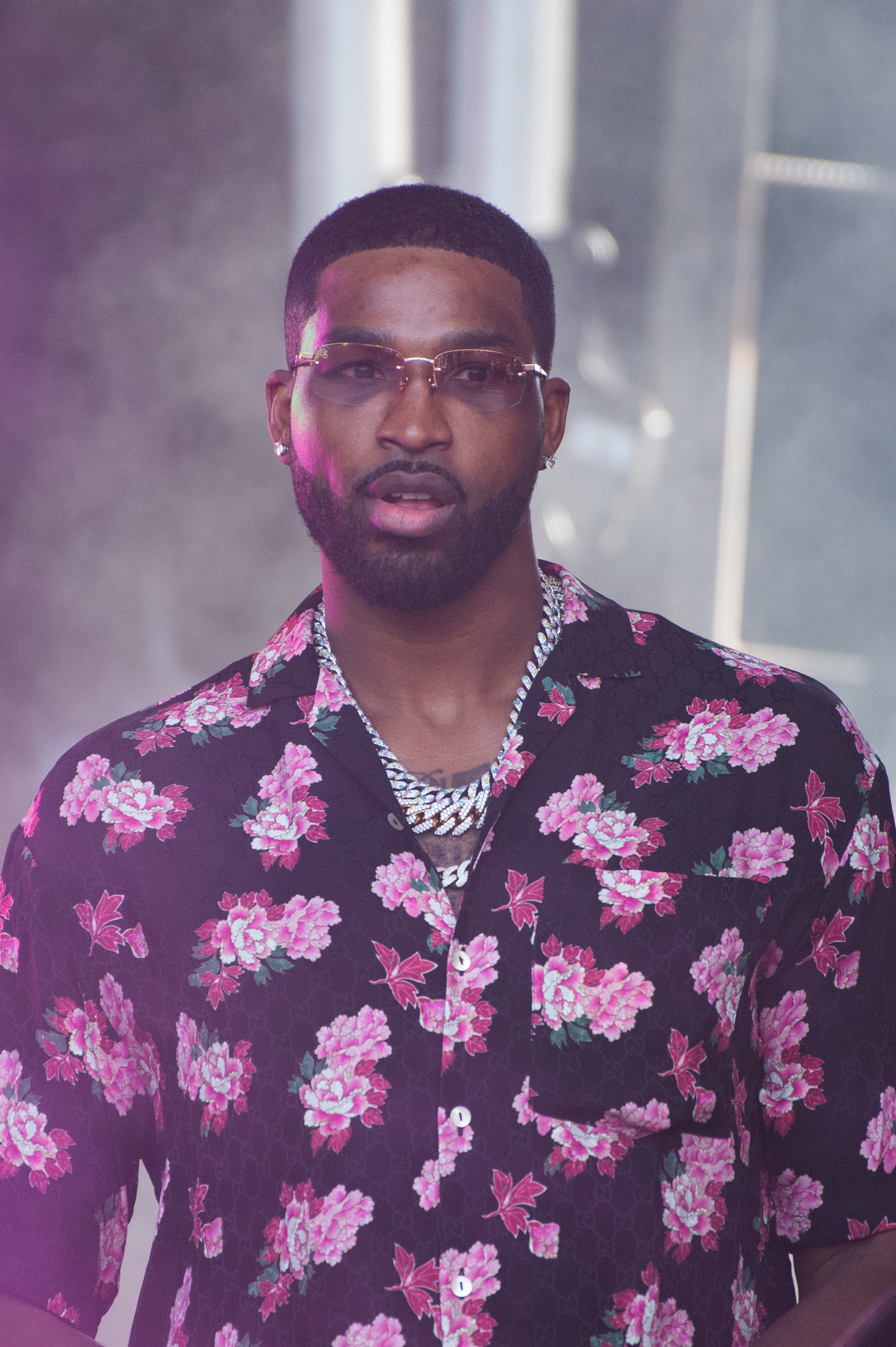 Tristan, who Khloé dated on and off for five years, secretly welcomed a child with another woman while he and Khloé were not just together, but actively preparing to have a second baby of their own.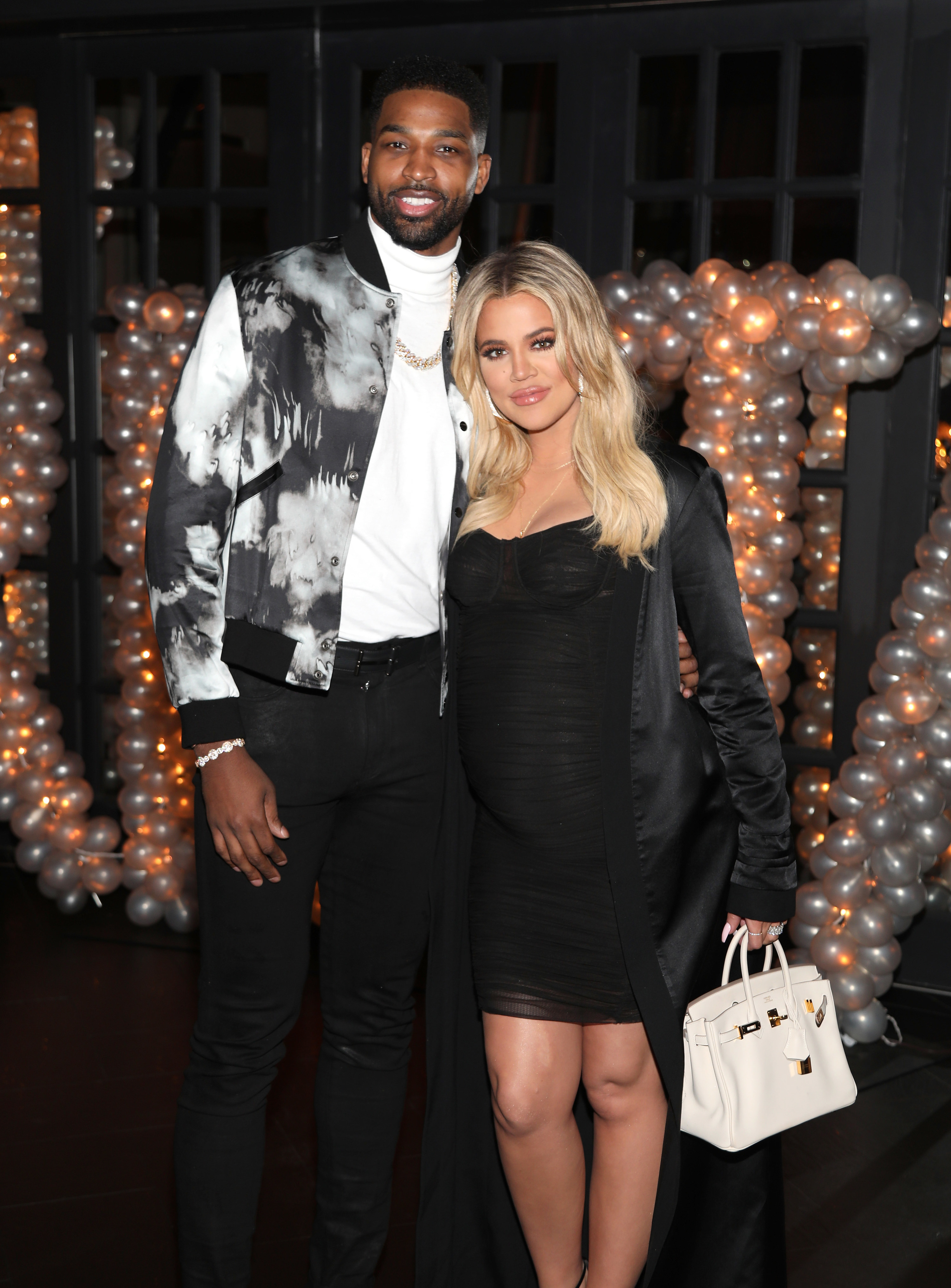 The then-couple, who had rekindled their relationship following another one of Tristan's cheating scandals, already share a 5-year-old daughter named True. And Tristan seemed super keen to invest in a future with Khloé, having repeatedly discussed marriage with her while encouraging her to go ahead with surrogacy.
Khloé was caught completely off guard by the news of Tristan's paternity scandal, finding out with the "rest of the world" when legal documents leaked online in December 2021. Her raw reaction was later displayed on an episode of Hulu's The Kardashians, and needless to say, she was distraught.
"I'm not sure that there is one thing that hurts more than the other," she said. "Everything is an act of betrayal, everything is a lie, everything is manipulation. It's deceit."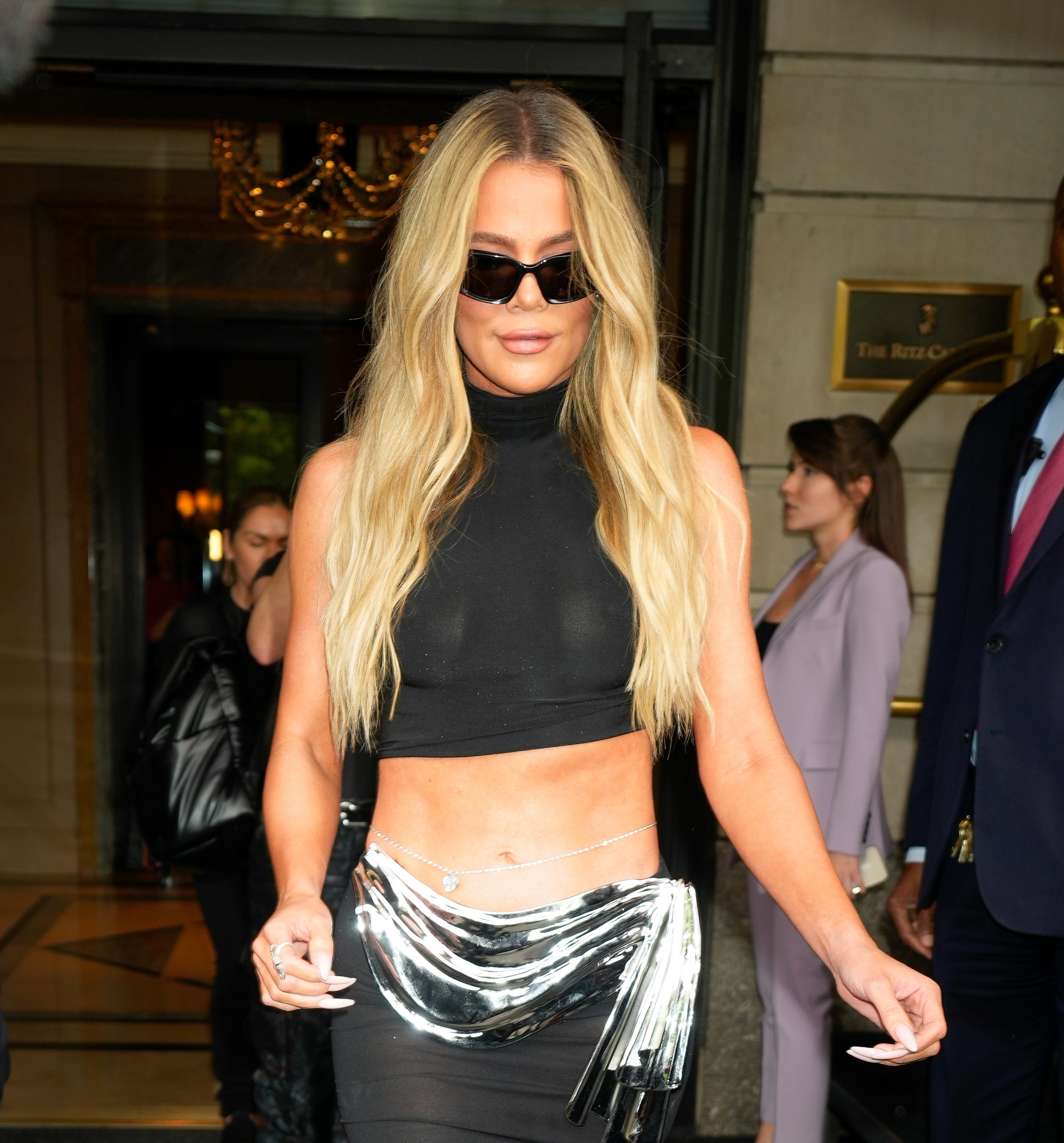 The birth of Khloé and Tristan's son was later documented in another episode, and Khloé appeared to be in a state of shock throughout.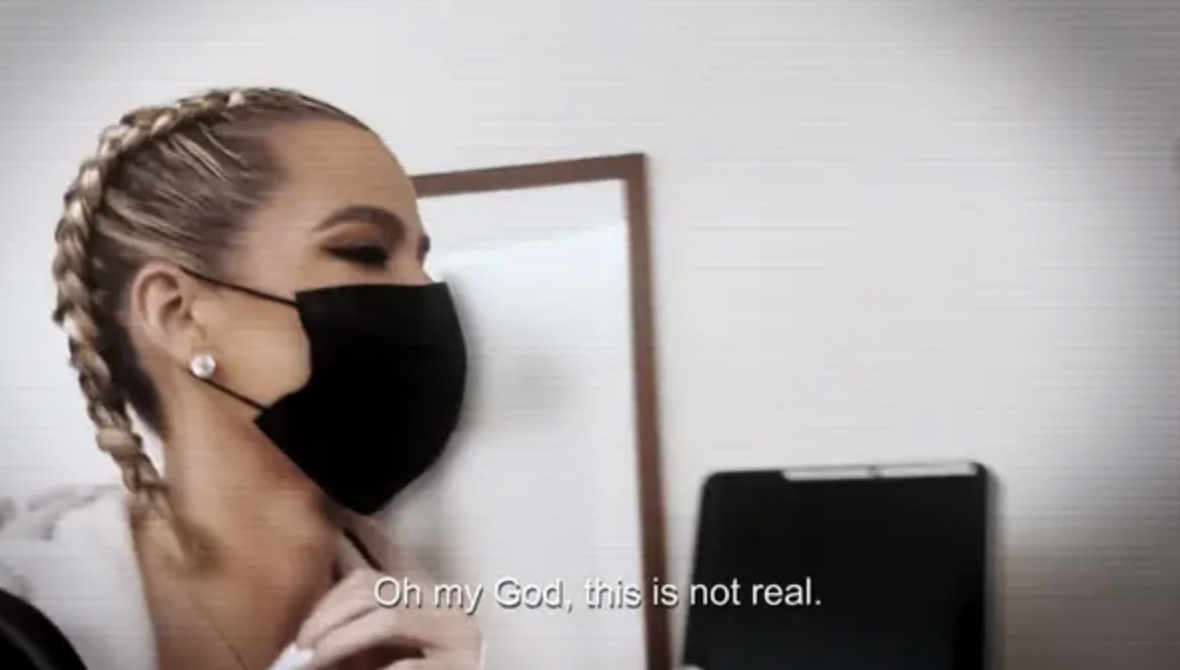 Then, Season 3 kicked off with some raw insight into how Khloé was coping in the wake of the little boy's birth.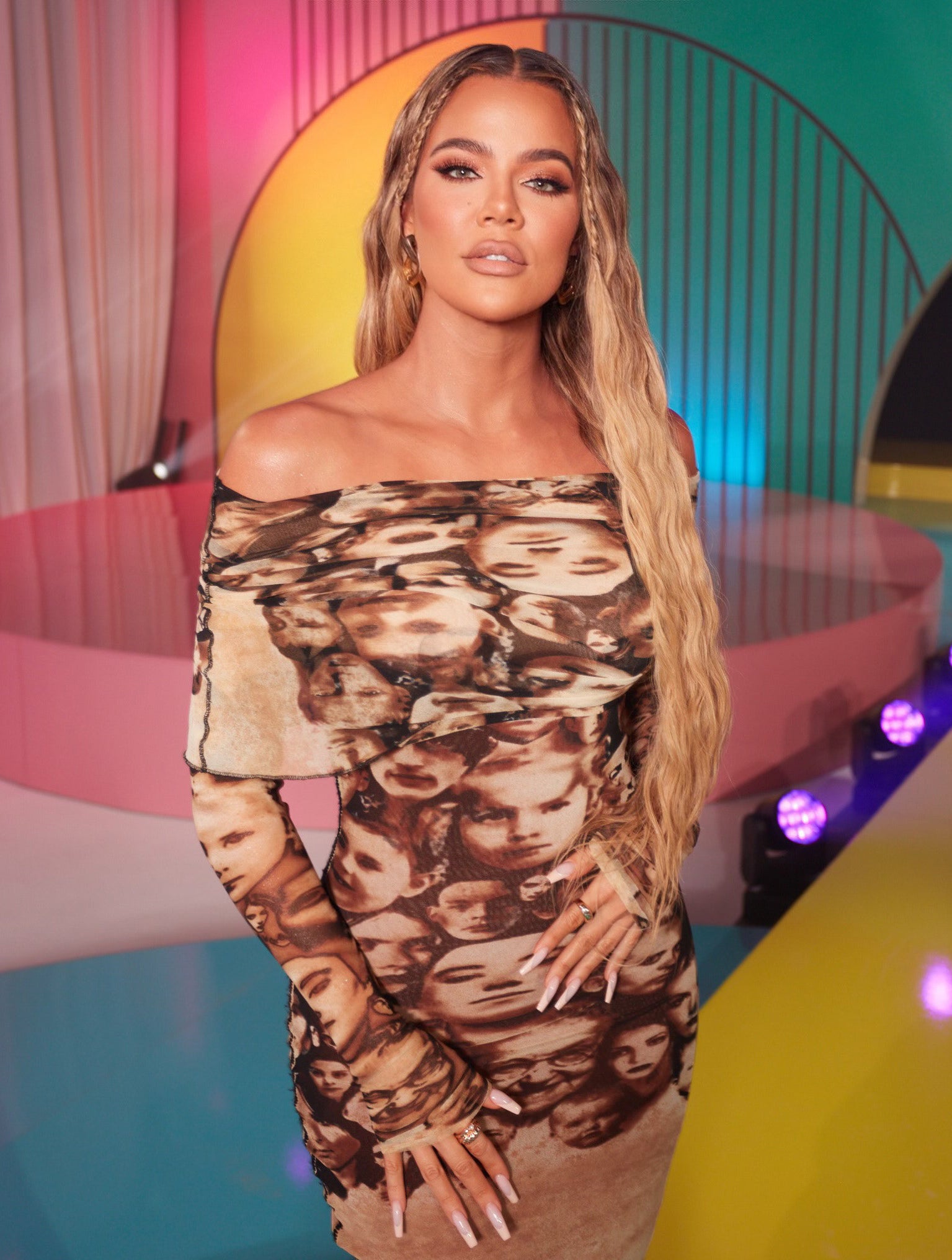 Calling surrogacy a "mind fuck" during a candid chat with her sister Kim, Khloé admitted she felt far less connected to Tatum than she did to her first daughter, True.
"I definitely buried my head in the sand during that pregnancy," she said in a confessional. "I didn't digest what was happening. So I think when I went to the hospital, I really think that was the first time that it really registered."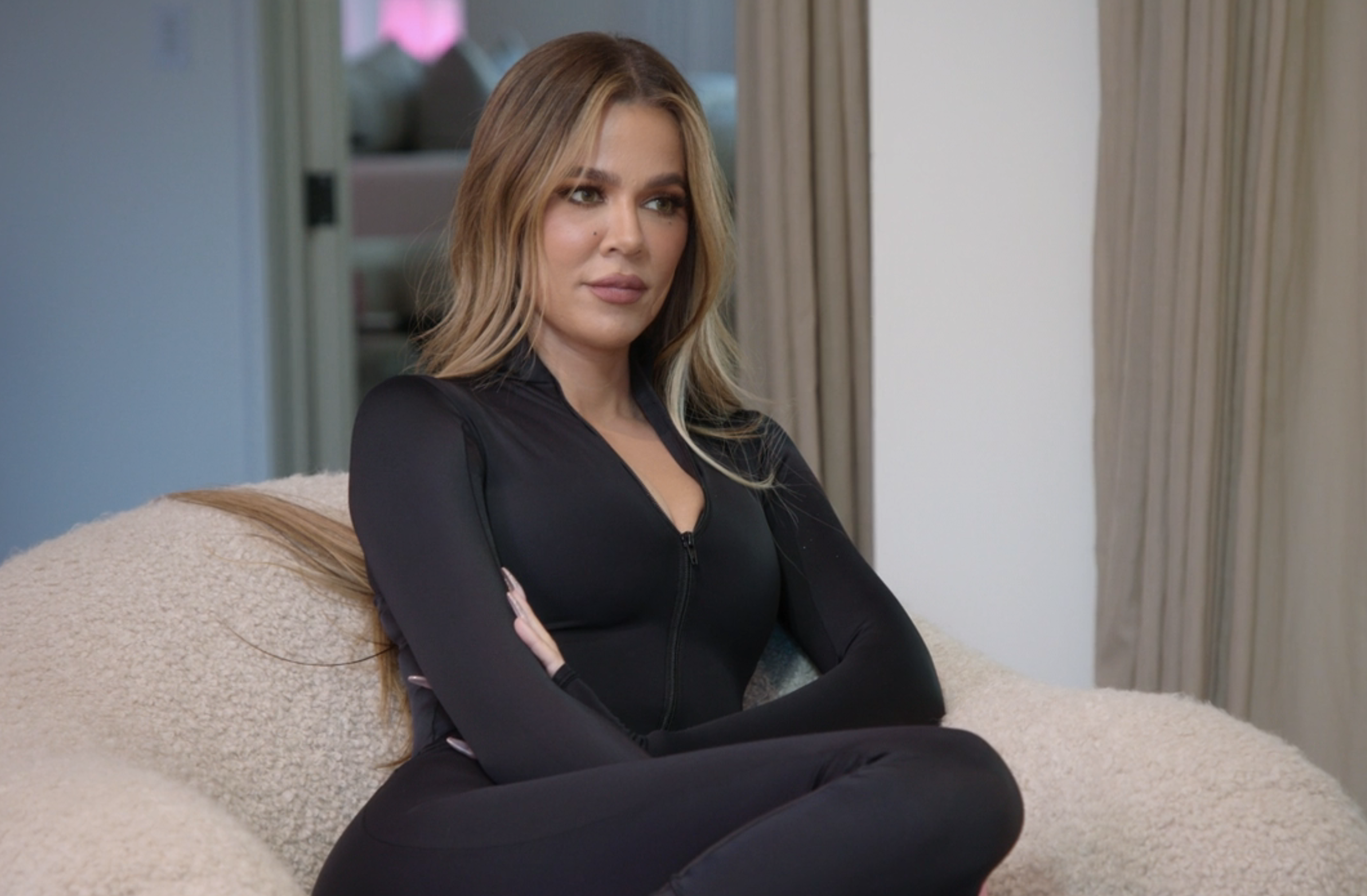 Now, in the latest episode of The Kardashians, Khloé has continued to discuss the heartbreaking reality of her post-surrogacy experience.
Sitting down with her mom, Kris Jenner, for a candid chat about how she's coping, Khloé begins by describing the early months of parenthood as "mind-boggling" and "wild."
"The first couple months are really wild," she begins in a confessional. "He sleeps until 4am every night right now and that's just a godsend, because the beginning is really crazy."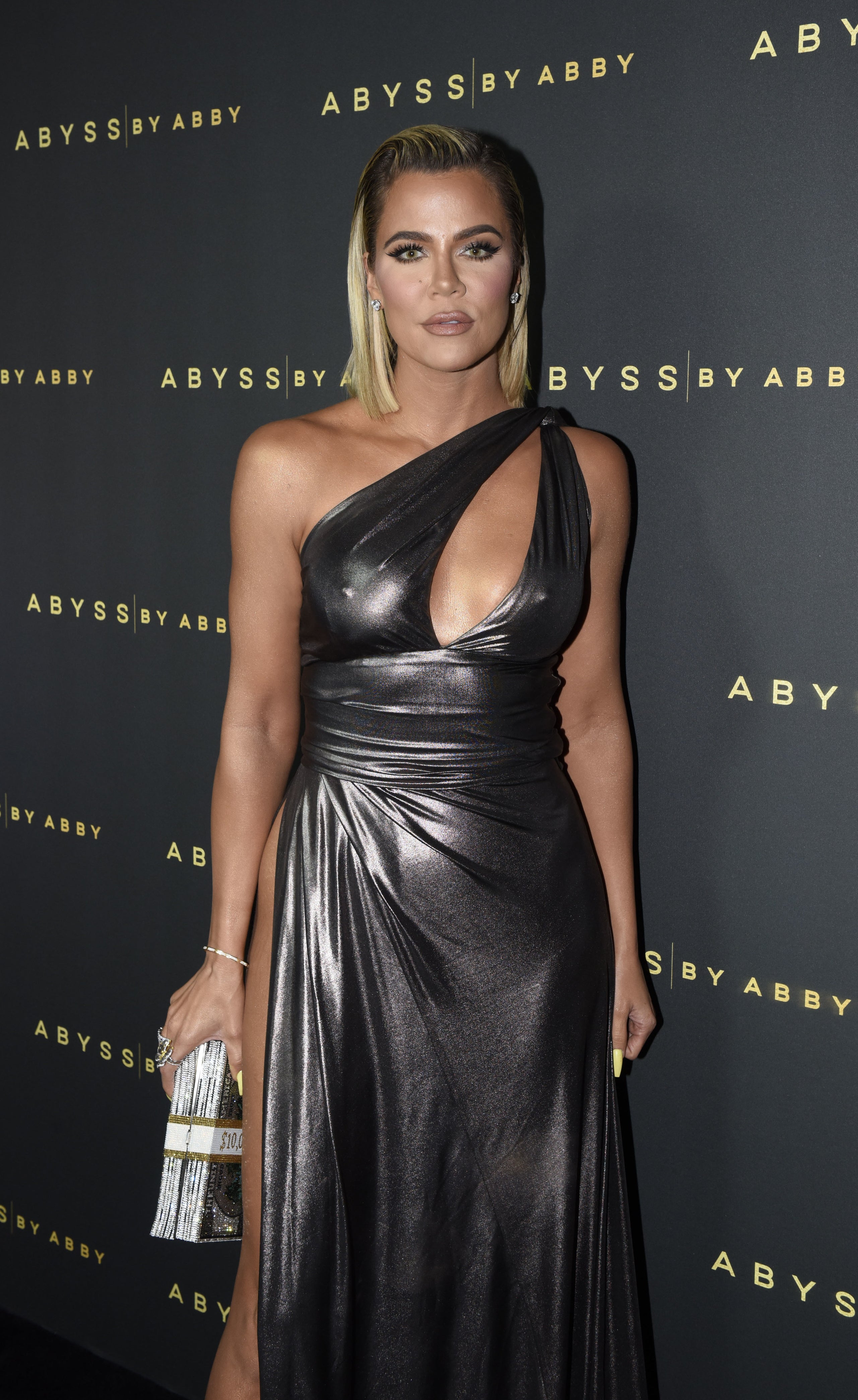 "You just forget how mind-boggling the beginning is," she adds. "No one would do it again and again if they remembered how torturous the beginning is."
Kris then asks Khloé how she's feeling about the surrogacy "three months later," which prompts the 38-year-old to discuss her experience in a little more detail.
"When you compare it between True and him, it's a very different experience, like, the connection," she says.
"With True, it took me a couple of days to be like, 'OK, this is my daughter,' and I was super into it," she explains. "With him, it's taking me months."
"I love him and I love kids, but... I still don't have that complete bond," she adds. This lack of bond between Khloé and her son is made even more apparent by the fact that throughout the entire scene, she hardly makes eye contact with him and doesn't refer to him by name.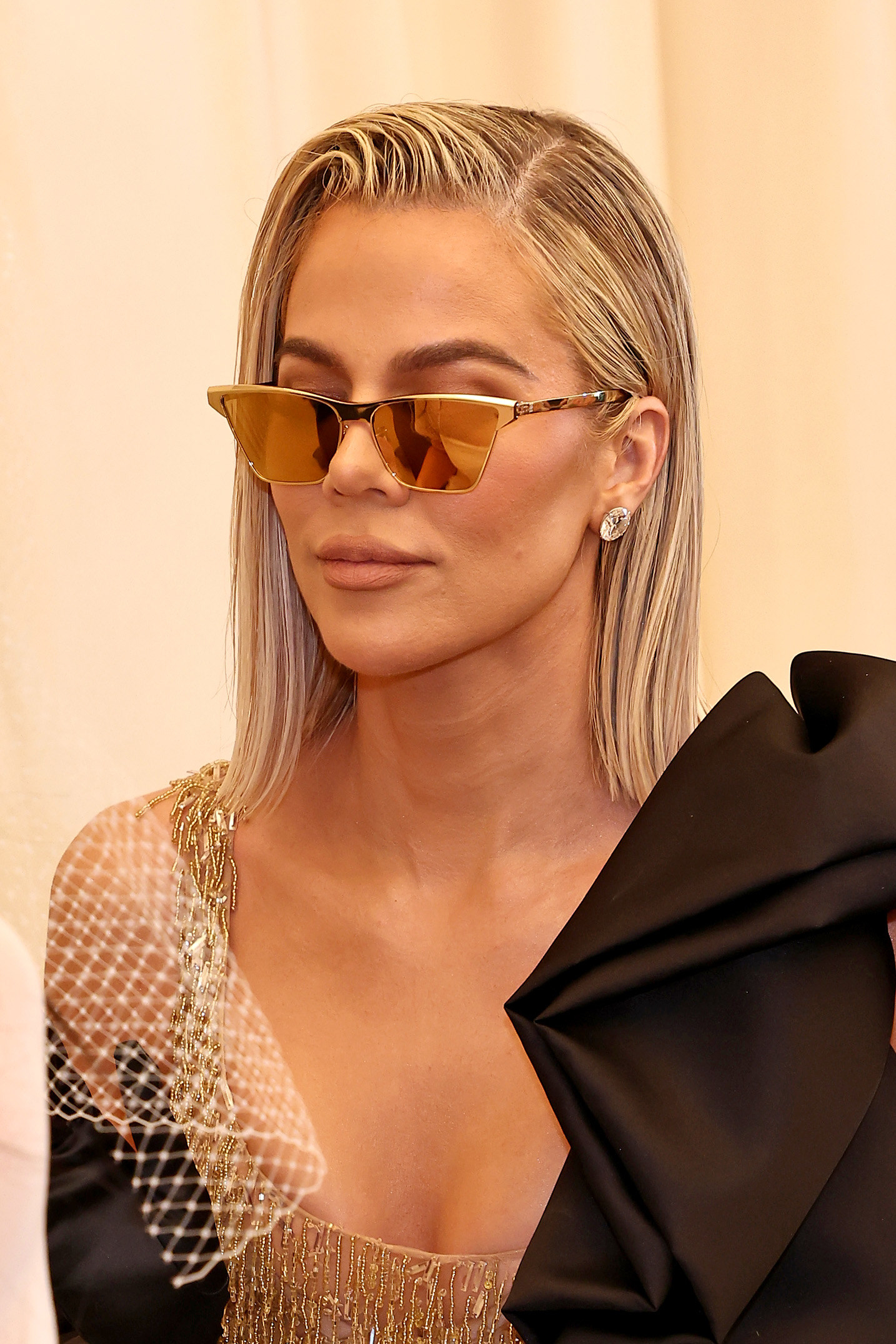 Kris then attempts to comfort Khloé by reminding her she's dealt with lots of "trauma" and needs to give herself credit for how tough she's had it. In response, Khloé explains that she still can't help but feel "guilty" over the entire thing.
"I do. I just feel bad... Not bad, I feel guilty sometimes. I'm like, why isn't it the same? But I know it will be," she says.
"I don't treat him differently, I just question myself sometimes," she adds, before explaining in a confessional that she is super "critical" of herself.
"I wish I wasn't so critical of myself, 'cause I'm very kind to everyone else, I'm just not very kind to myself," she says. "But being a mom is truly one of the most magical experiences ever."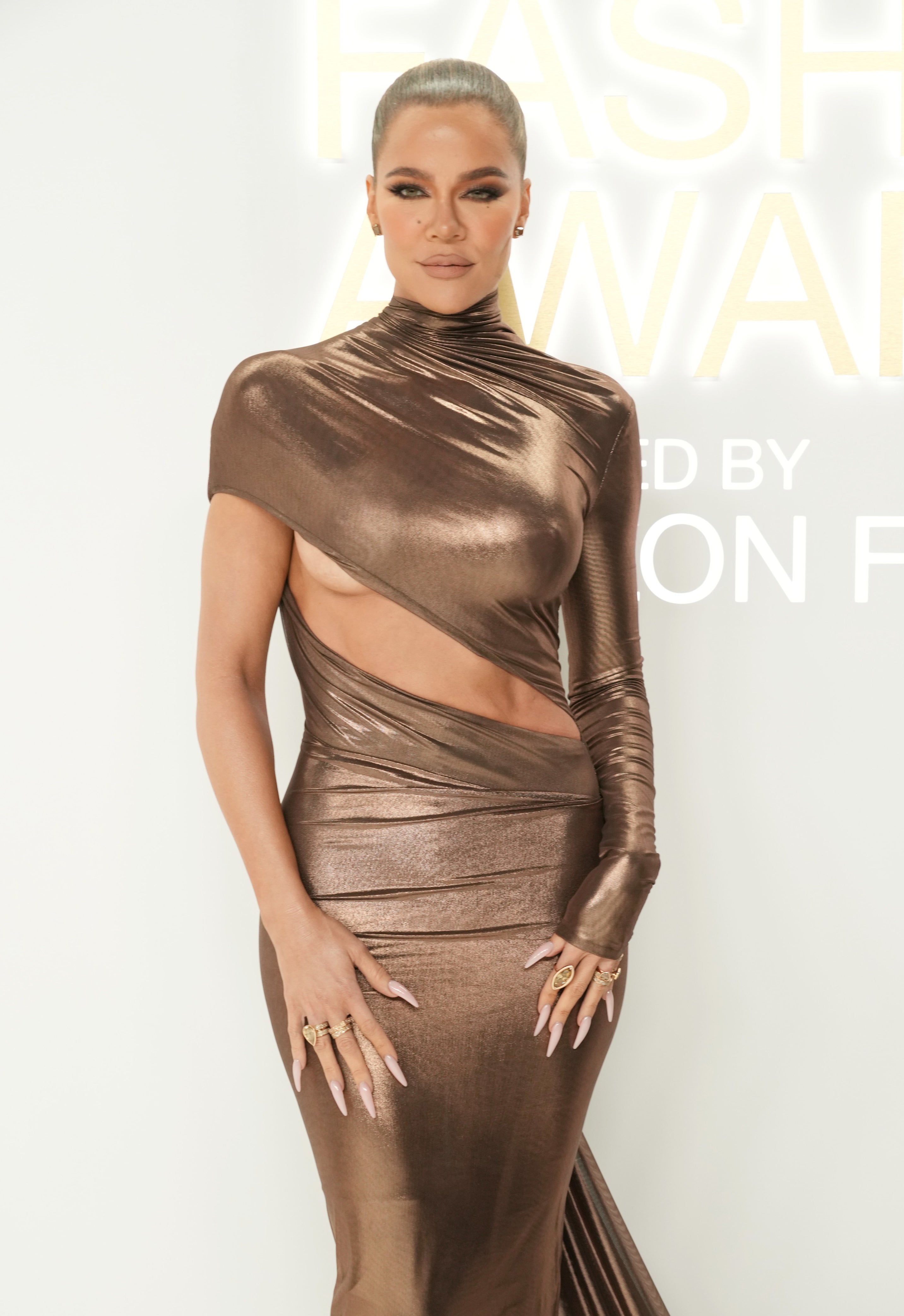 At the time that the episode was filmed, Khloé had recently discovered a small, zit-like bump on her cheek. It has since been revealed that this bump was a precancerous melanoma tumor, and Khloé has now had it removed from her face.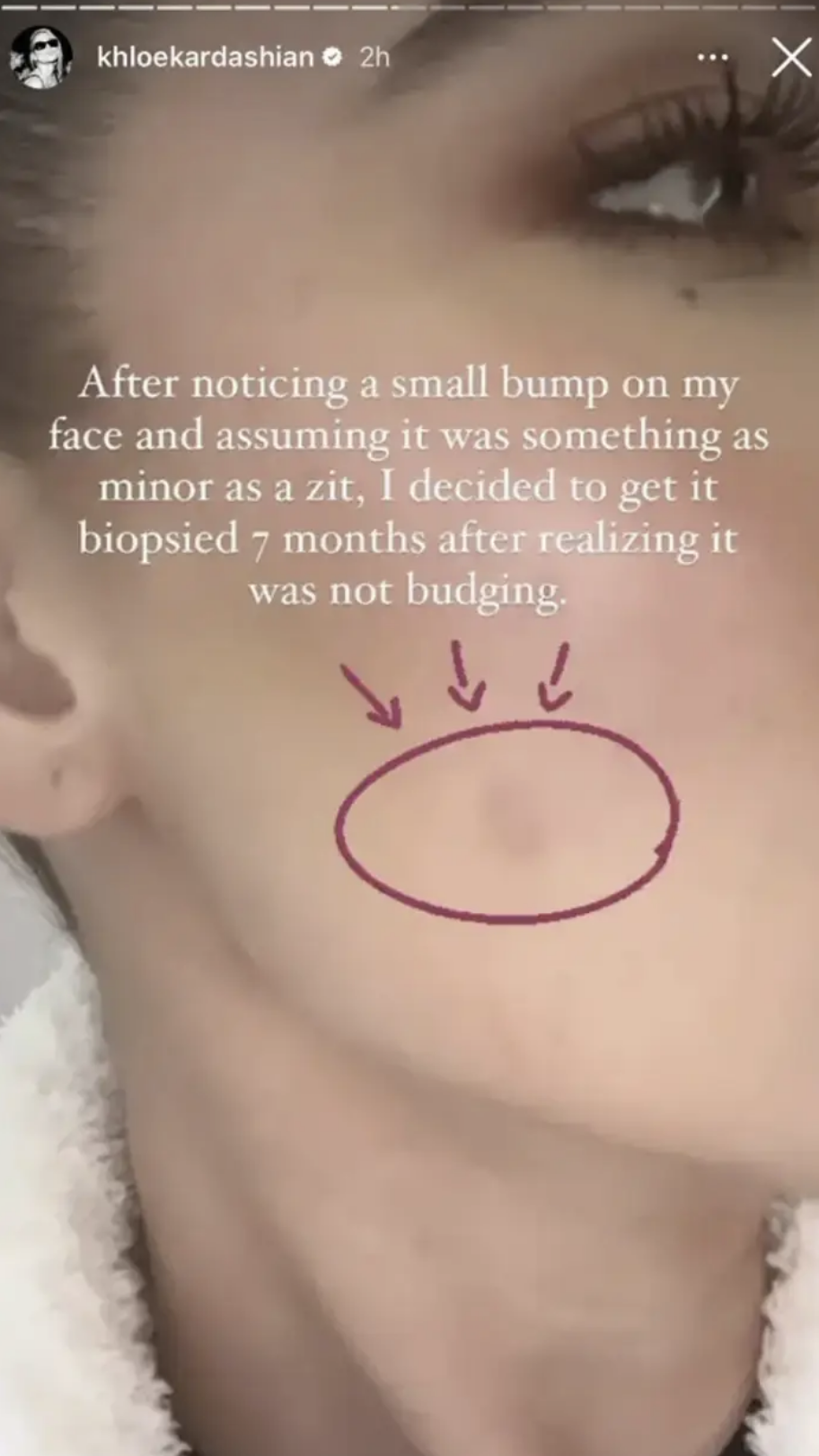 Discussing the health scare in the episode, Kendall explains to Kourtney and their mom, Kris, that the family needs to do better at managing their "stress levels."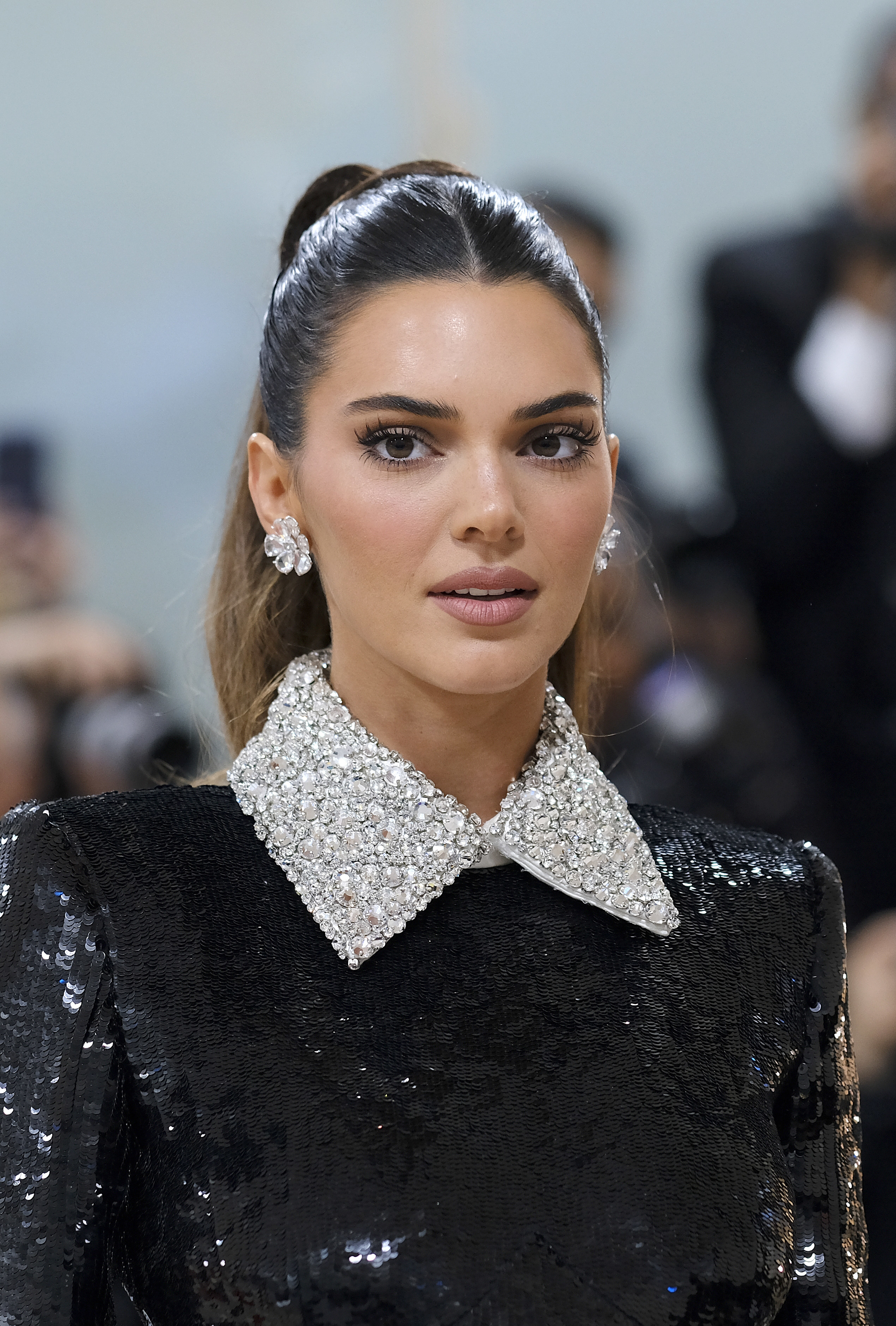 "We need to really manage our stress levels and just take care of ourselves," she says. "It's so important."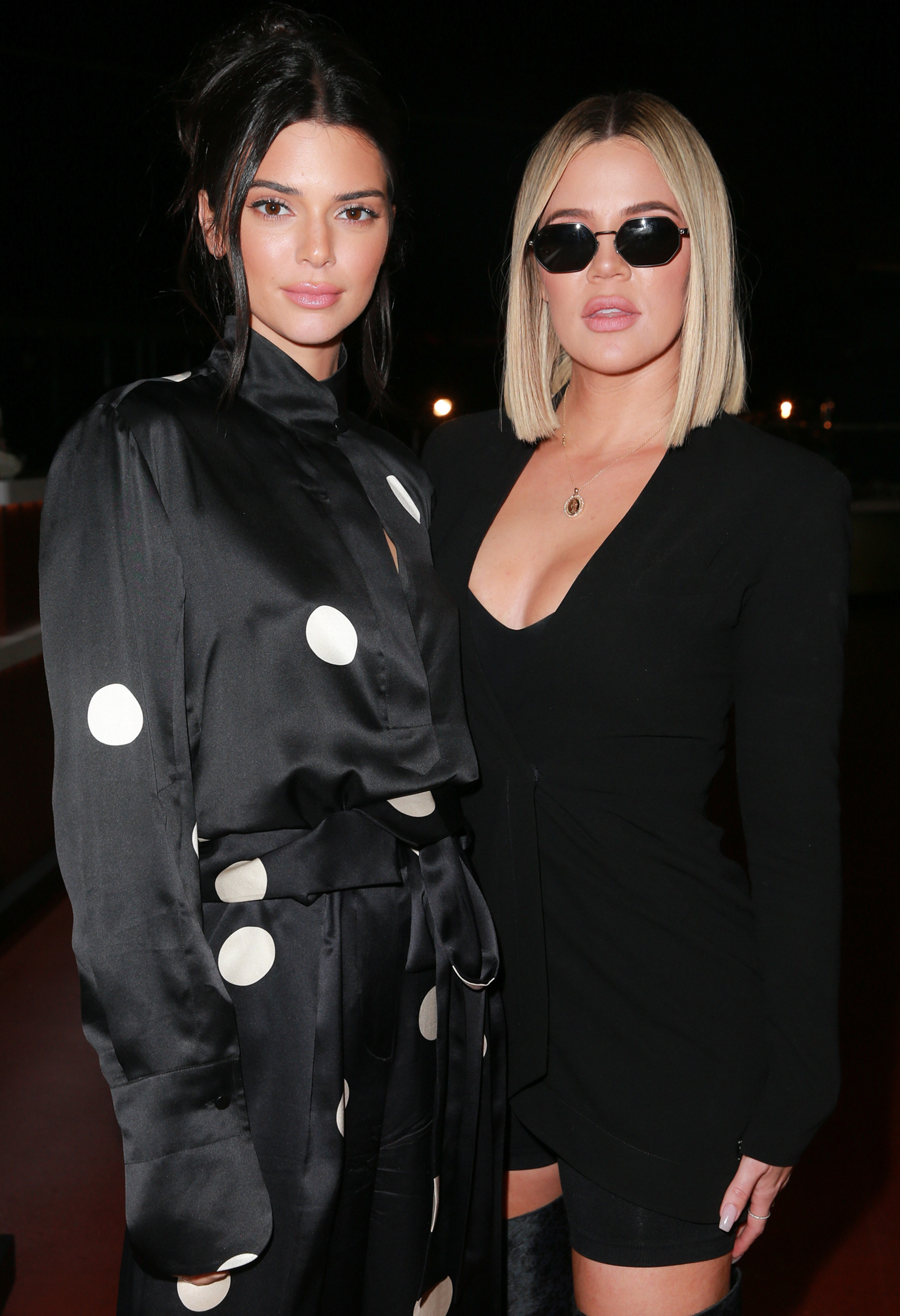 "When you're exhausted — she doesn't sleep — or stressed — she's been the most stressed person of all time, hence why she's lost a lot of weight," she goes on, to which Kourtney agrees.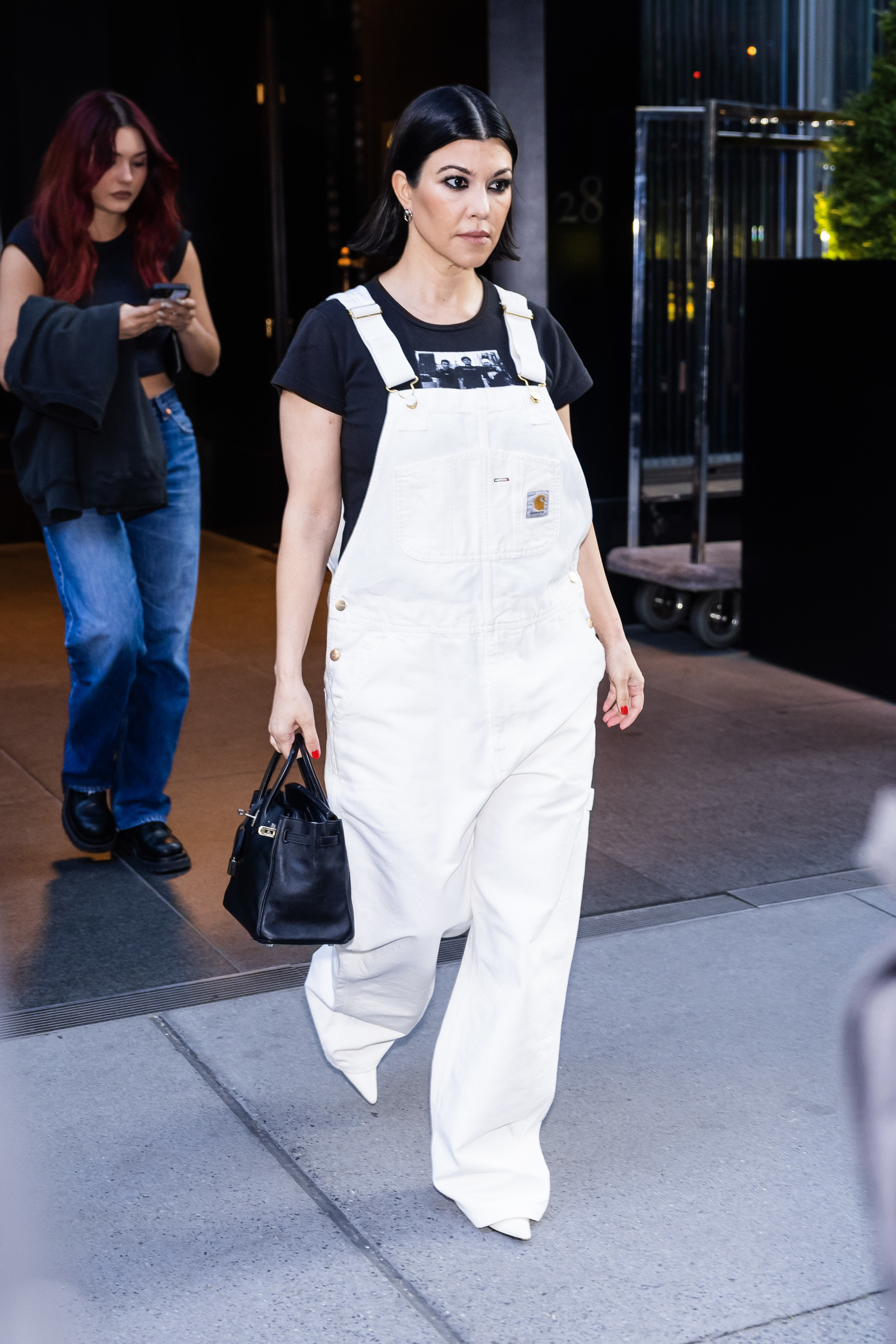 Kim told Khloé, "You look very skinny. ... I will say that Kendall and Kylie — not that I'm trying to out them — but they did text me and say that they were a little concerned for you because you're really skinny. I said, 'I think she's a bit stressed.'"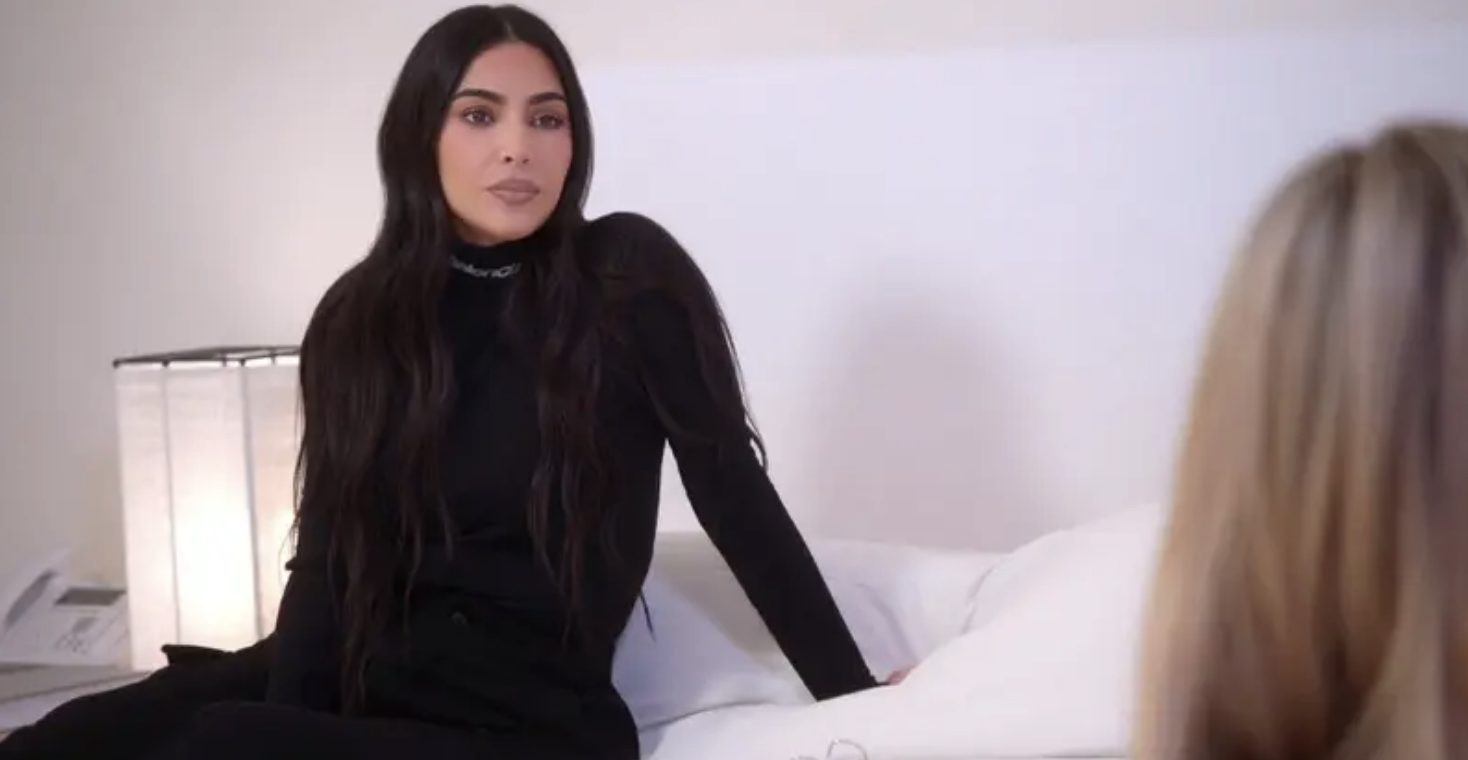 Sadly, Khloé appeared to be thrilled by the comment. "And Kendall said it? The model?" she asked Kim with a huge smile on her face — something that left several viewers at home super uncomfortable.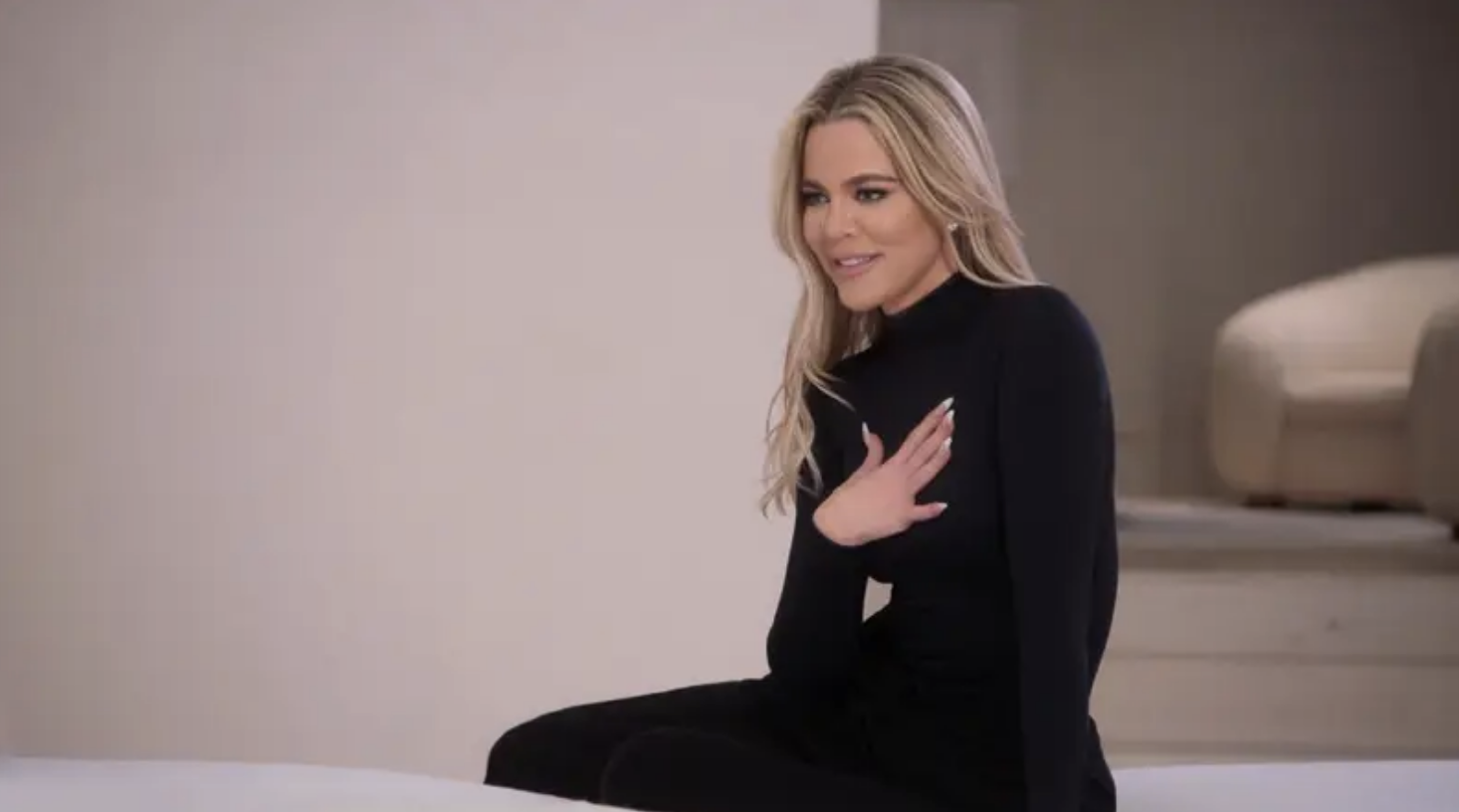 "Kendall said it," Kim replied. "I said, 'No, guys, she's fine,' and I said, 'You absolutely have every right to be concerned, but I'm telling you, she's fine.'"