2017 Gucci Sci-Fi Campaign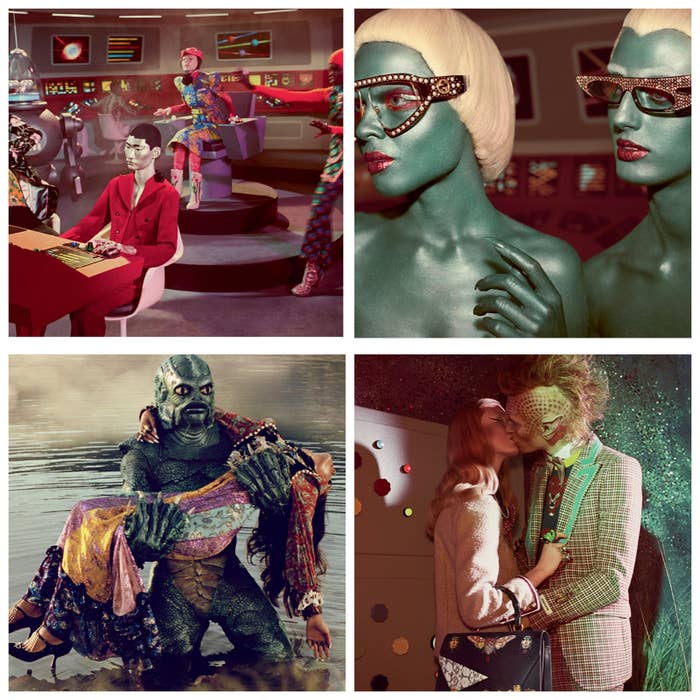 Sci-fi is literally back in fashion- but let's take a look at some of the online and underground artists who used social media to help inspire and cultivate current mainstream fashion trends!
Social media influencer Nicky Ottav reps colourful and alien themes in fashion online and has helped influence the growing popularity of alien fashion in the mainstream. Nicky is a photographer, stylist, make up artist and blogger from LA and a lot of his work invokes a contemporary La'Chapelle.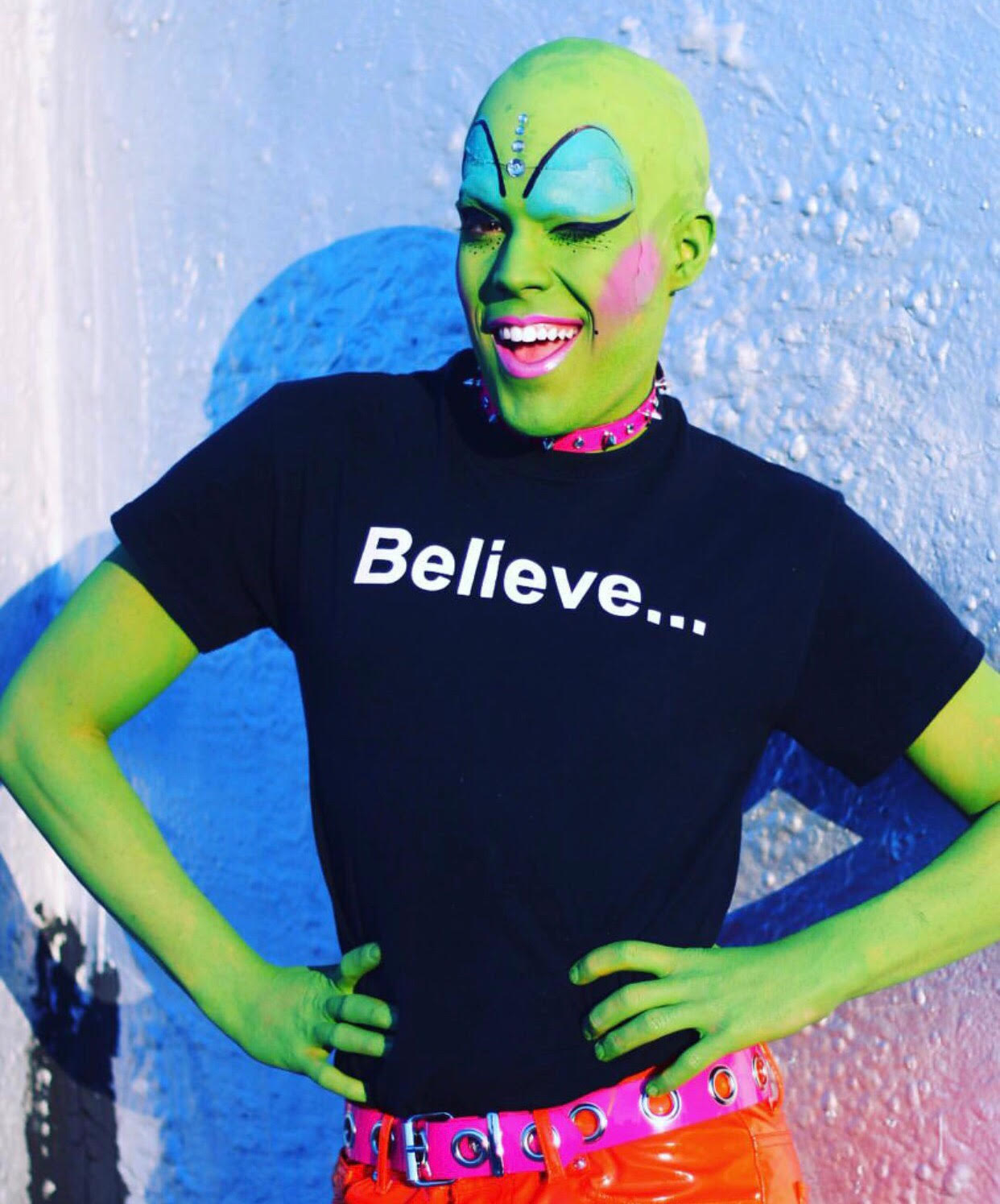 Bts instagram pics featuring two infulential cyber aliens, Nicky and Alees Yvon.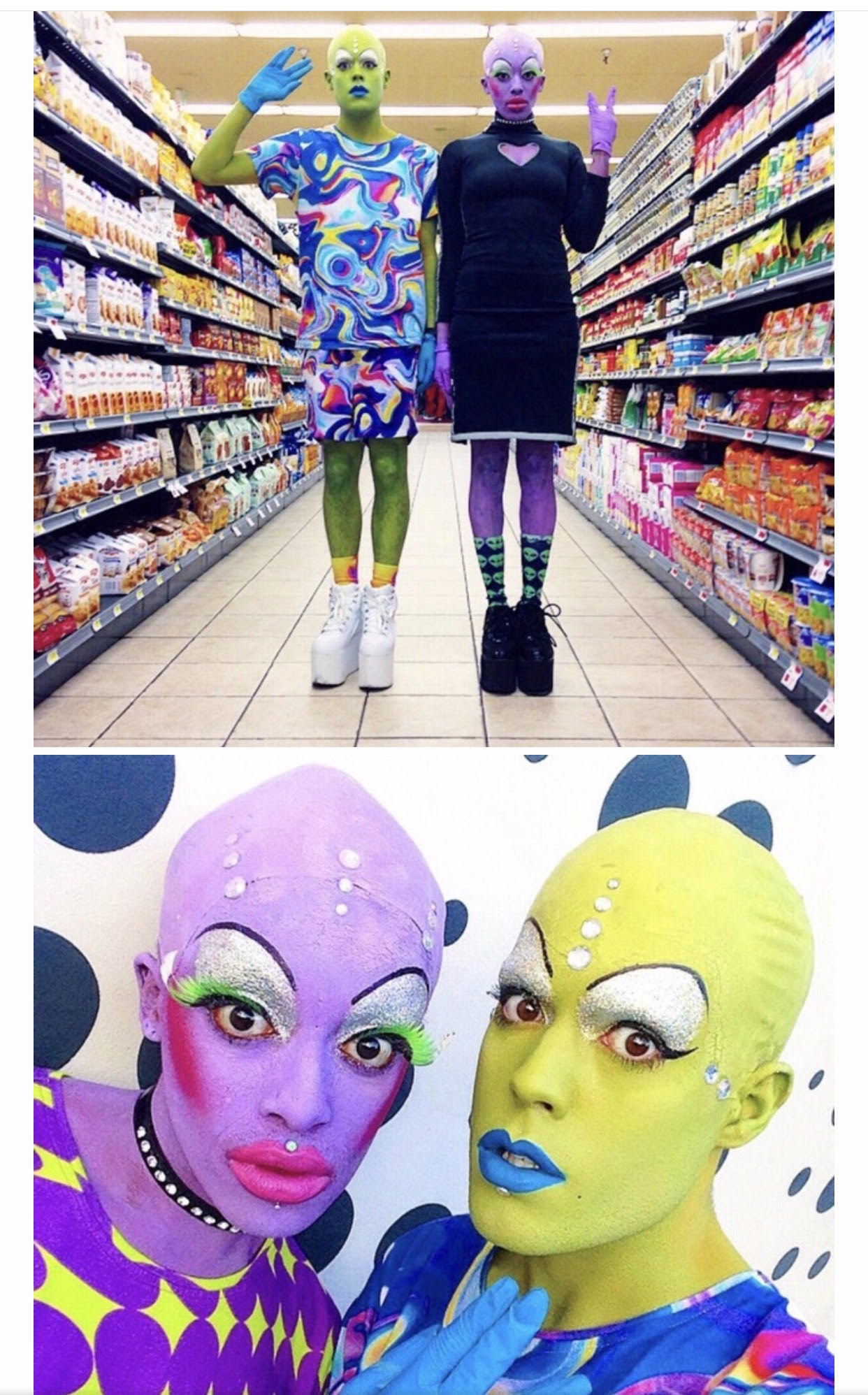 Currently a Brooklyn based artist, Nicky Ottav heavily explored alien themes online in 2014 and 2015. In 2015 he created a series of portraits that used sci-fi in combination with queer identity. Above are some behind the scenes photo's posted on his Instagram @nickytottav and below a portrait from his official alien series.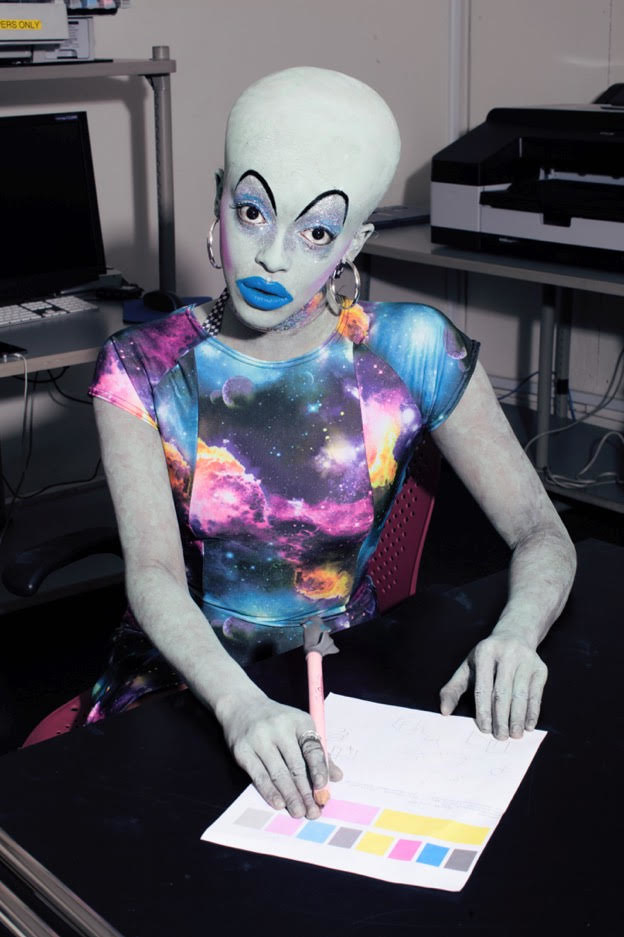 One of the world's most unique and famous contemporary club kids, Ryan Burk creates consistently exquisite and other wordly looks for the club, events, and high fashion portraits and editorials. A highly skilled and creative make up artist, Ryan uses themself as the subject of their art creating contemporary alien-like looks that redefine concepts of beauty and the alien.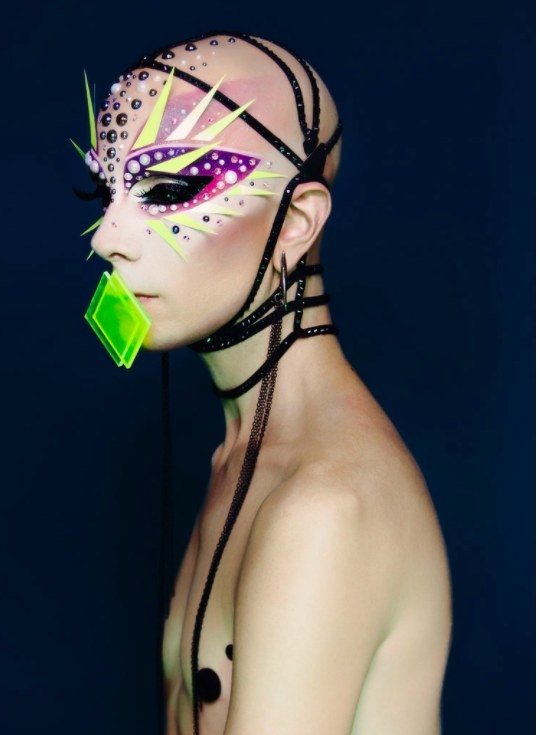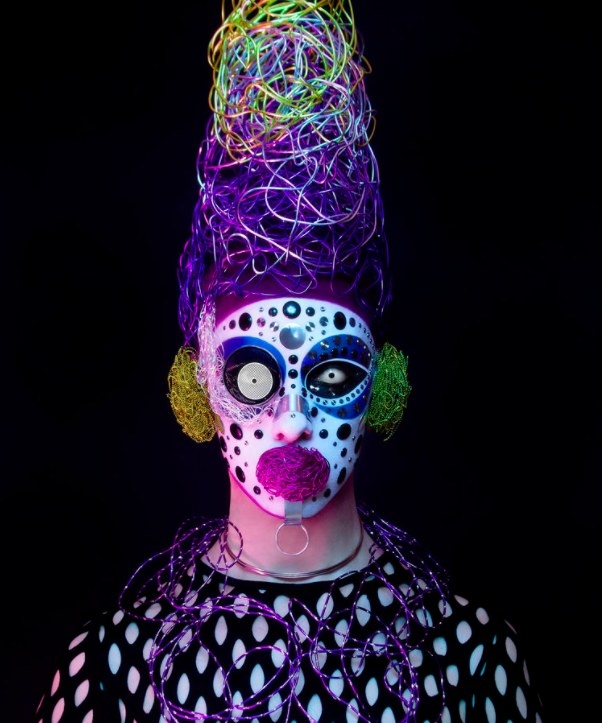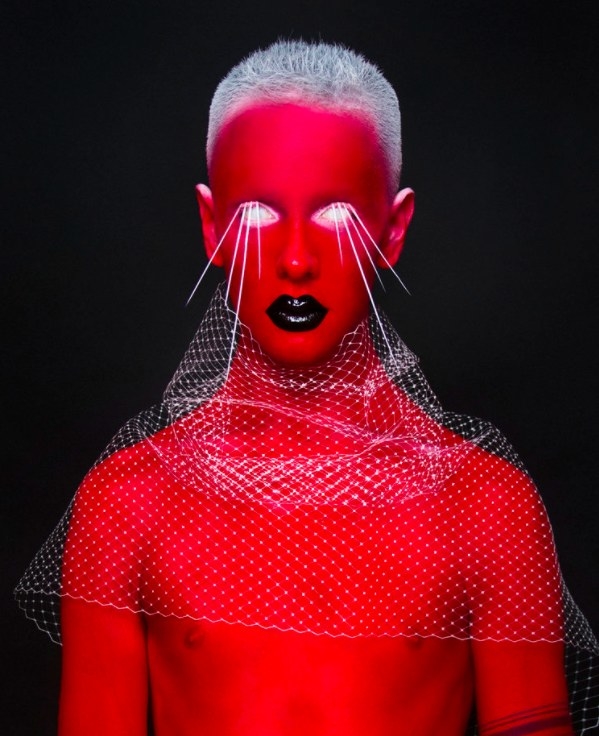 Ellen Sheidlin is a Russian based model/artist with a following of over 3 million. Doll like, her photo's are not always sci fi based but are certainly creepy, provocative and rely strongly on surrealism and elements of fantasy.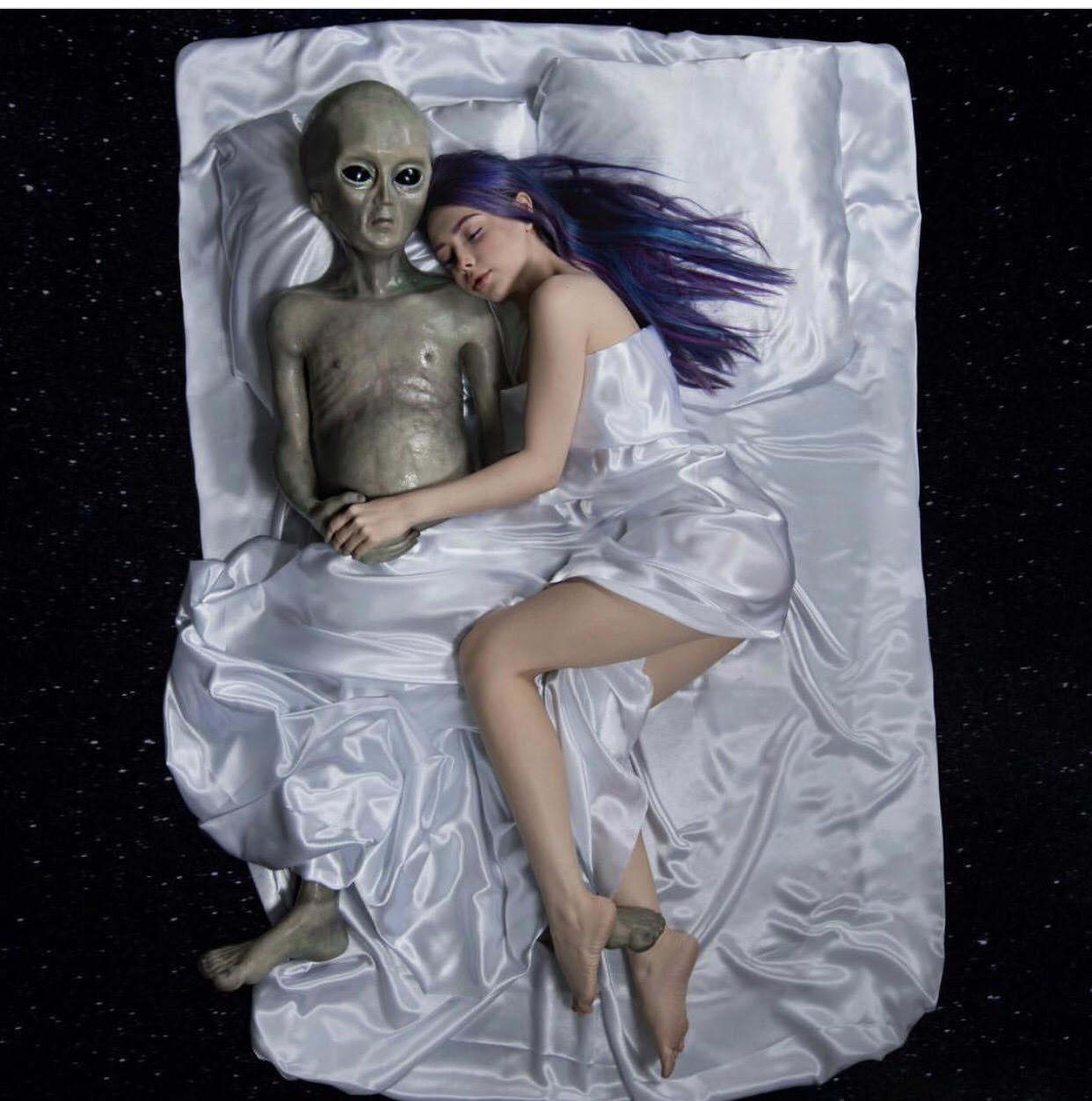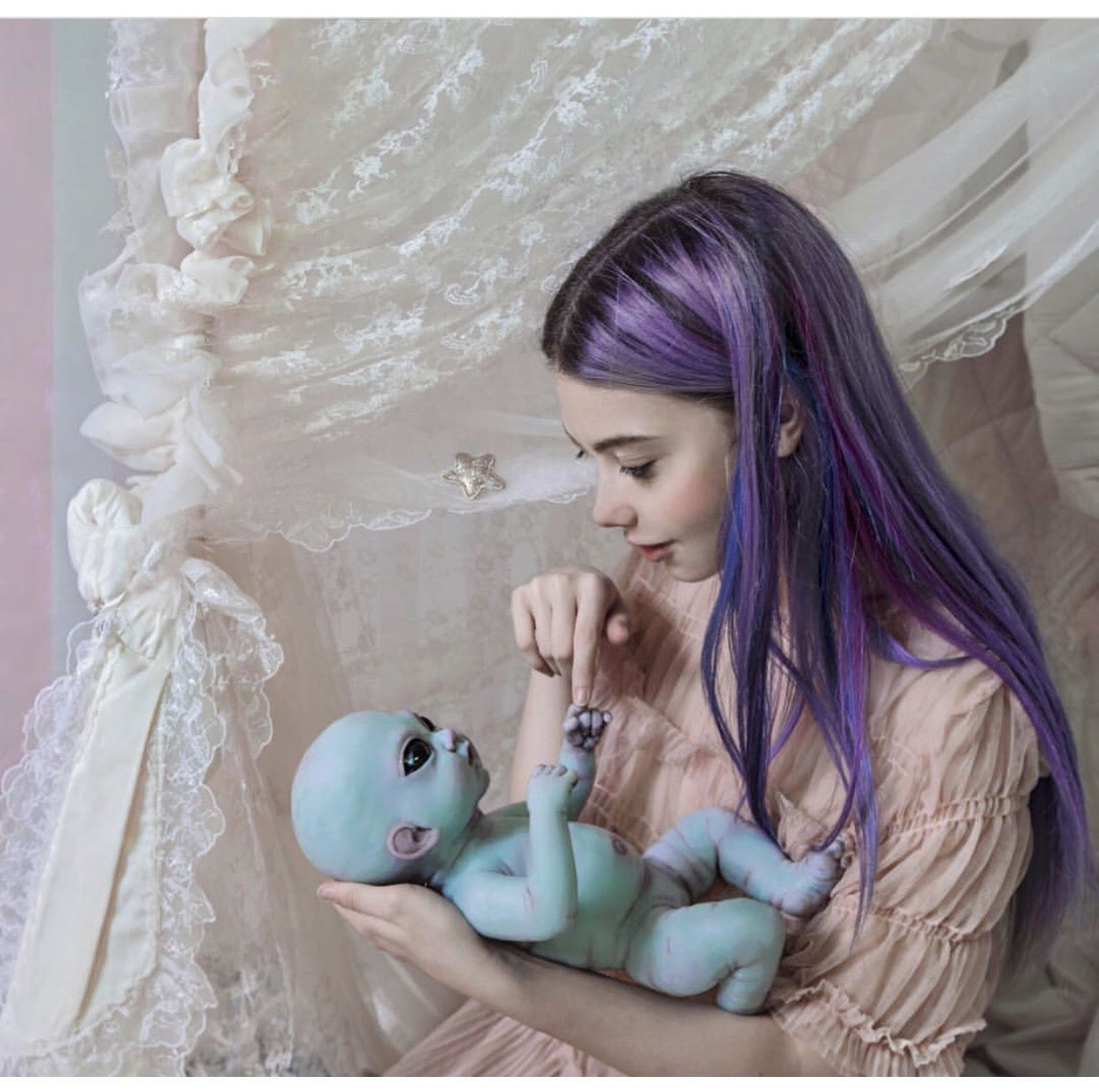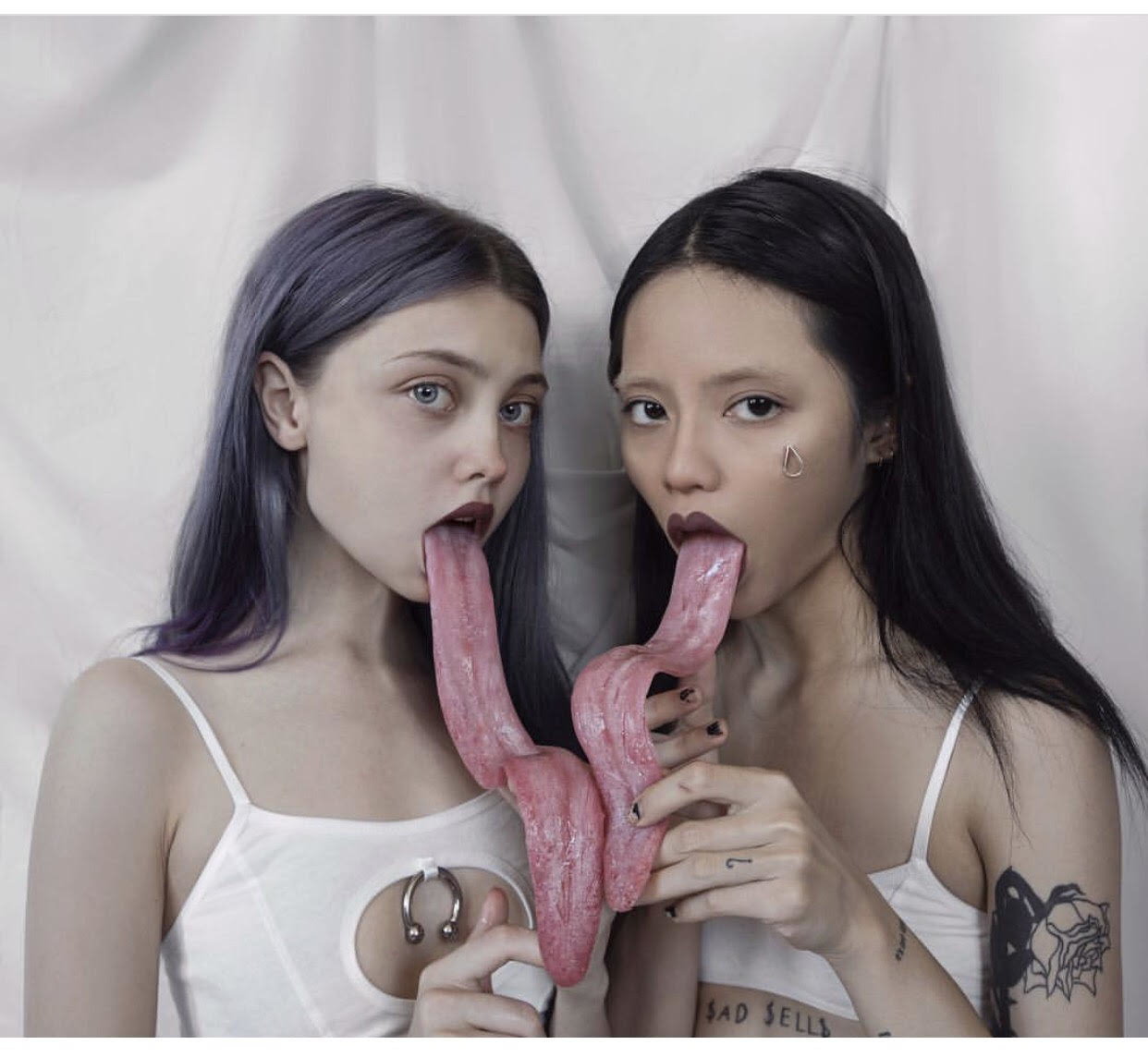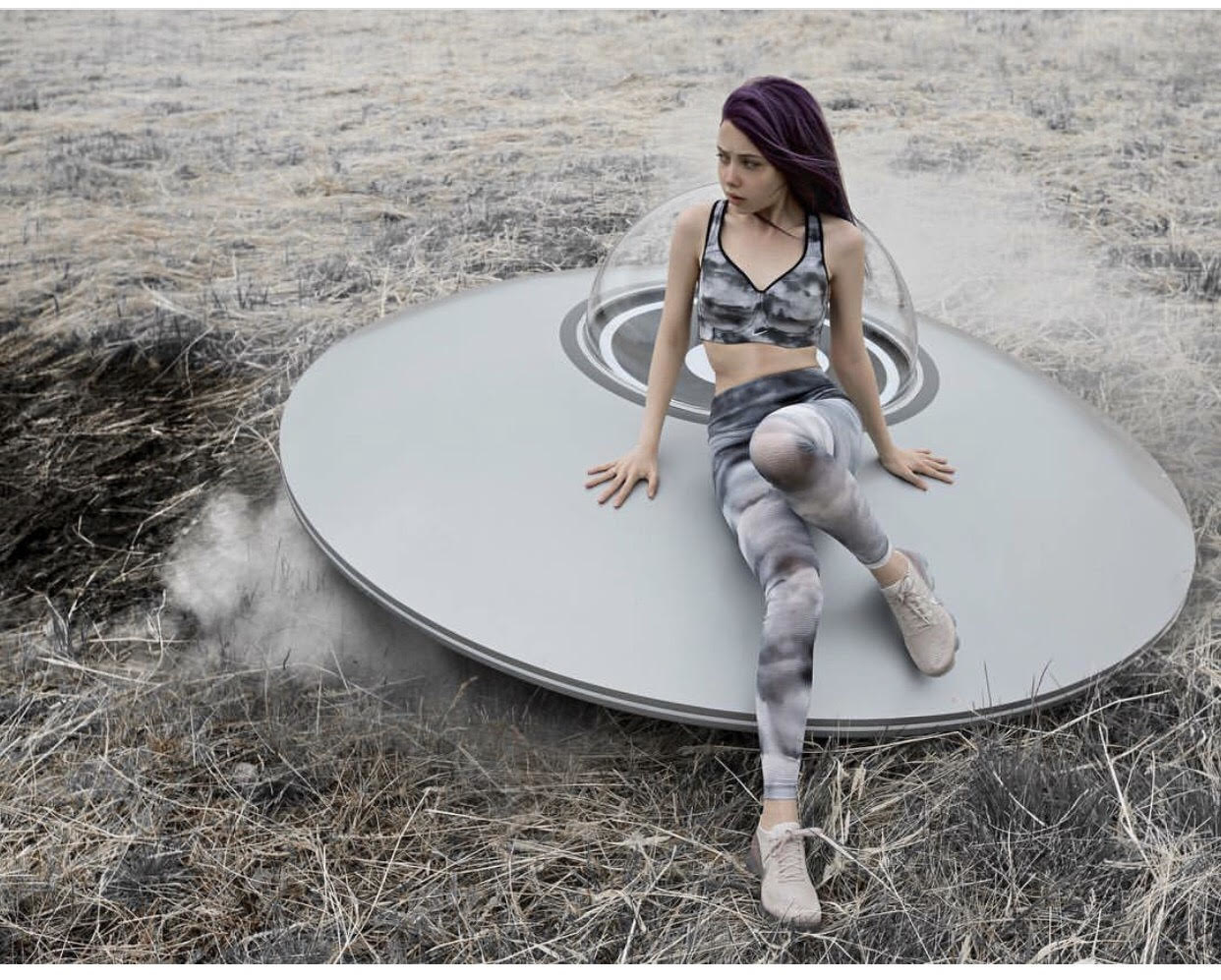 One of the more experimental top models, Ellen proves that as a model there is great creative potential as a curator and an artist and not following the role of simply the subject. Follow her online @sheidlina
San Francisco based artist Jader Vision has long belonged to the freaky and artistic underground. Exploring themes of queer identity, sexuality and intimacy, this artist uses photography, special effects make up through voyeristic sci-fi tableau's that contrast beauty and the abject to commenting on contemporary society.