Court In Singapore Upholds Sodomy Law
The lawsuit to strike down the sodomy law was a central plank of LGBT advocacy in the Southeast Asian country. Judge says this is a question for the legislature to decide.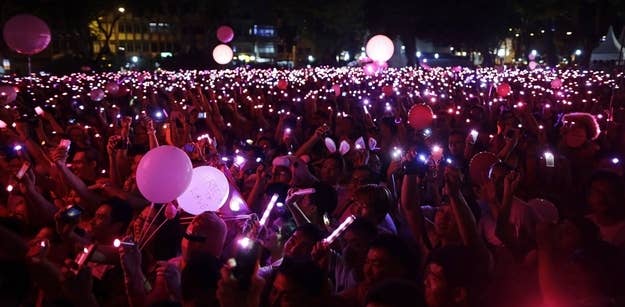 Singapore's high court tossed out a challenge to the country's law criminalizing sex between men on Wednesday, saying the question of sexual relations should be left to the legislature.
"The issue in the present case no doubt is challenging and important, but it is not one which, in my view, justifies heavy-handed judicial intervention ahead of democratic change," wrote Judge Quentin Loh. "To my mind, defining moral issues need time to evolve and are best left to the legislature to resolve."
Loh also noted that the legislature had voted to keep the sodomy provision in 2007. Men convicted under the provision face up to two years in jail.
Jean Chong, co-founder of lesbian activist group Sayoni, told AFP that the ruling left her "disappointed and outraged."
"377A doesn't just criminalise gay men," she said."It justifies a wide range of abusive behaviours and institutionalises discrimination against LGBT people. It sends the wrong signal to the world that Singapore is a backward and regressive state."
The sodomy provision, which is known as 377A because of its numbering in the legal code, is a hold over from the colonial laws imposed by the British when they ruled the country.
Phil Robertson of Human Right's Watch told AFP that the law was a "remnant of Victorian era colonialism" and that "there is no place for this law in a modern thriving country like Singapore."
The same clause remains in the legal codes of other former British colonies. This includes India, where the Delhi High Court struck it down in 2009. The country's top court is currently reviewing the decision and is expected to rule before the end of 2013.