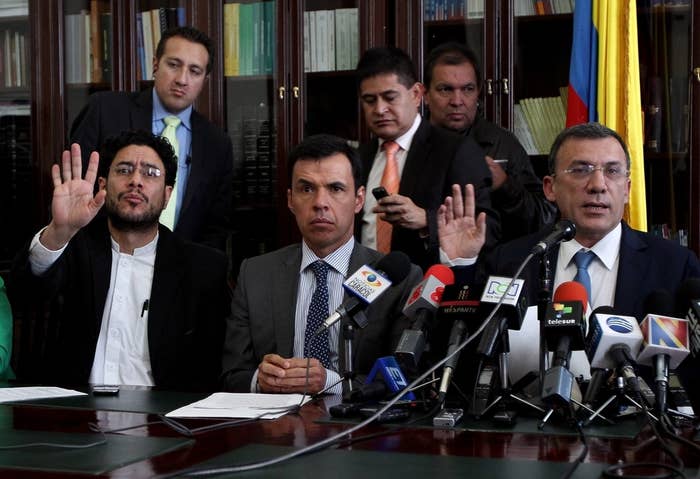 Following a meeting with LGBT leaders on Monday, Colombian Senate President Roy Barreras announced that his chamber would take up same-sex marriage legislation on April 17, El Tiempo reported.
Barreras made the announcement after meeting with LGBT leaders that he said was intended to establish "clear rules of the game" for debating the legislation. He had canceled a debate originally set for this Friday after protestors interrupted a forum last week with politicians who oppose the bill, including two senators and the attorney general.
He had called the protestors "hooligans" and said their "unacceptable behavior" would not be tolerated.
The marriage bill has already cleared the equivalent of a committee vote in the Senate. But even if it clears the full chamber, most observers—including the bill's sponsor, Senator Armando Benedetti—thinks it's unlikely to pass the conservative House of Deputies.
The Constitutional Court, however, has ordered congress to pass a bill giving full rights to same-sex couples full rights by June 20 or it will allow notaries to start solemnizing their unions under the court's authority.