15 Ways Athletes Are Speaking Out About Racial Injustice
Lebron James, Naomi Osaka, and countless other athletes have made public statements about their support for Black Lives Matter.
As professional sports returned to the United States amid nationwide protests, athletes have used their public platforms to show solidarity.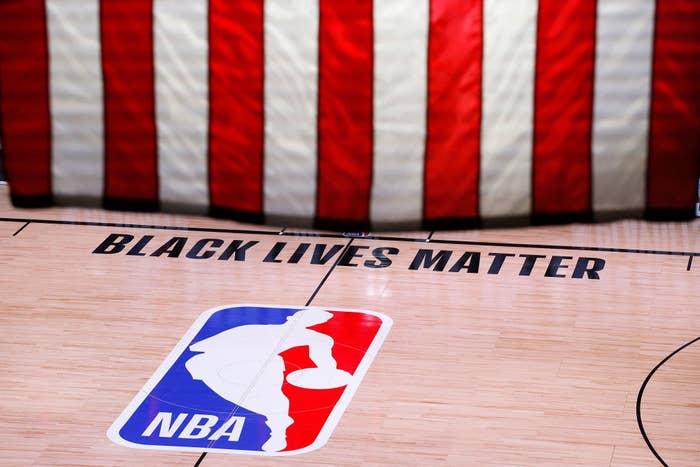 At the end of August, the Milwaukee Bucks boycotted Game 5 of their playoff series following the police shooting of Jacob Blake.
Other NBA players quickly joined the boycott, showing their support on social media.
Teams from other leagues decided not to play as well, including in the MLB.
The Milwaukee Brewers joined the Bucks. All-star Christian Yelich was one of the team members to make a statement about the boycott.
Even before the NBA boycott, baseball players had protested racial injustice. On Opening Day, the Los Angeles Dodgers' Mookie Betts kneeled during the national anthem.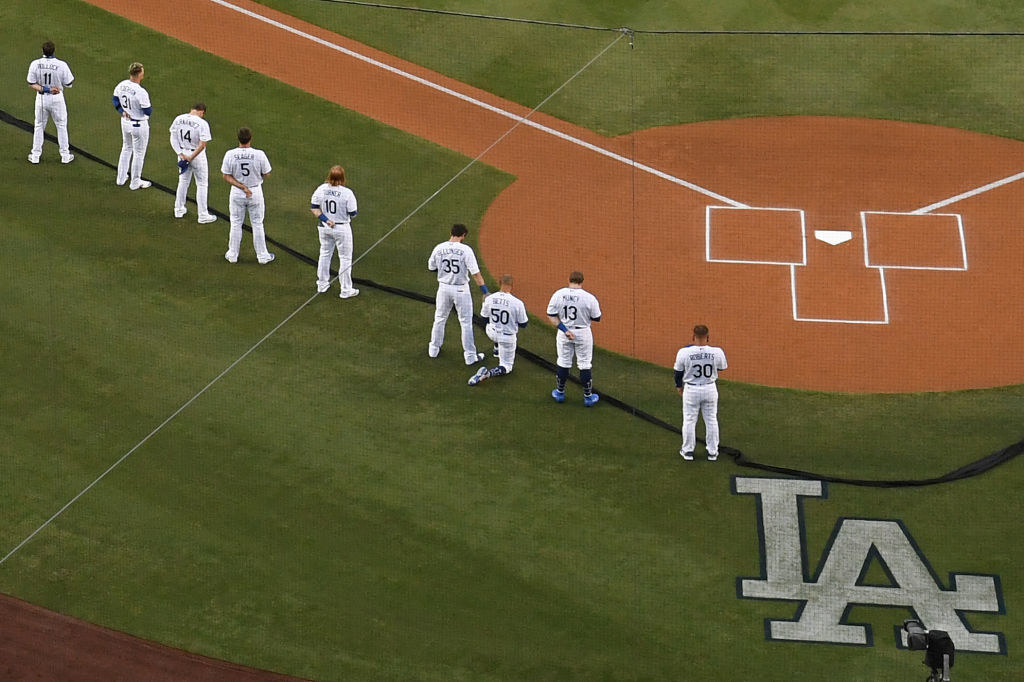 The NBA players reached an agreement to resume the playoffs, with the league agreeing to commit to social justice action and voting initiatives.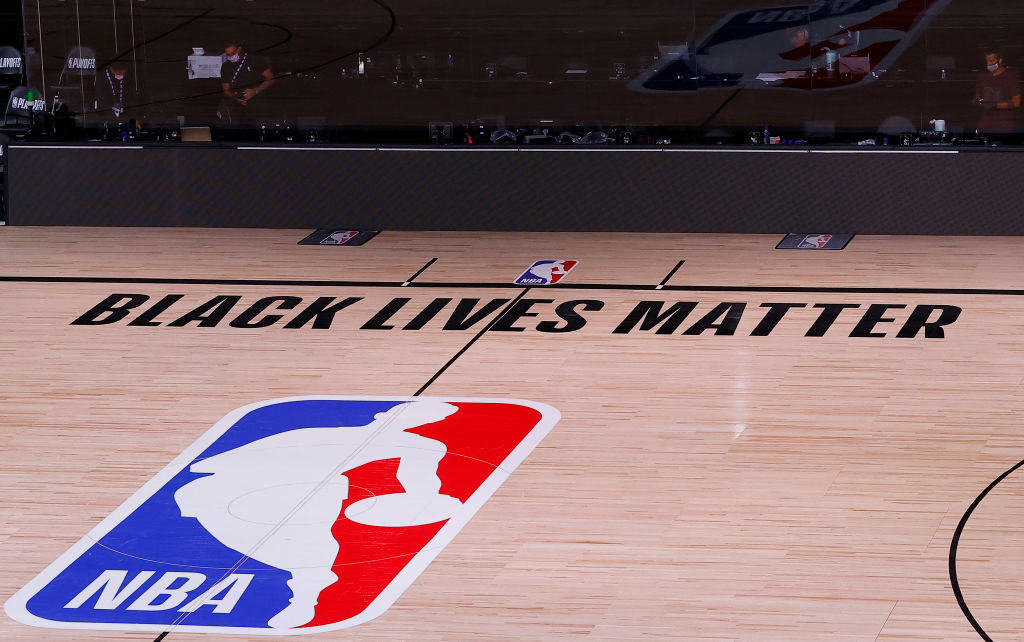 The NBA isn't the only basketball league protesting racial injustice. In the WNBA, members of the Atlanta Dream wore t-shirts supporting the political opponent of their co-owner, Senator Kelly Loeffler. Loeffler had criticized Black Lives Matter.
The WNBA also sat out their games in the wake of the Blake shooting and demonstrated at half court by taking a knee.
Wearing t-shirts spelling out Jacob Blake's name with bullet holes in the back, players on the Washington Mystics expressed how the need for racial justice transcended sports.
College athletes also protested. Dressed in black, the Oklahoma Sooners football team held a 57-second moment of silence, memorializing the 57 years since the March on Washington.
Since the boycott, athletes have continued to make public statements. During the US Open, Naomi Osaka wore masks with the names of Black people killed by police and racial violence.
With the NFL returning in September, the league announced it would allow players to wear decals representing calls for racial justice.
During the opening game of the season between the Kansas City Chiefs and the Houston Texas, Chiefs fans booed as players united on the field against racism.
Former NFL quarterback Colin Kaepernick, who led the kneeling during the national anthem movement, took to Twitter to decry the league's actions.
And finally, Kaepernick's actions continue to inspire players across the league, with numerous players kneeling before their games to protest racism.