If you want to own the real thing, here's one on eBay going for $124.99. But behold the magic inside...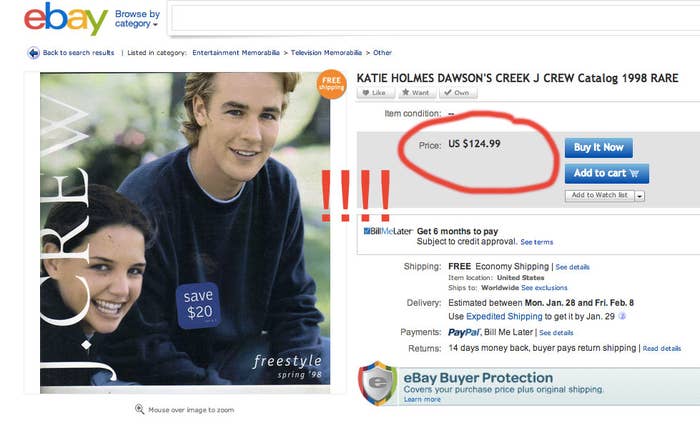 Joey takes comfort in Pacey's English wool peacoat and stonewashed oxford shirt.
Joey holds onto a football for dear life as Pacey performs the Heimlich maneuver.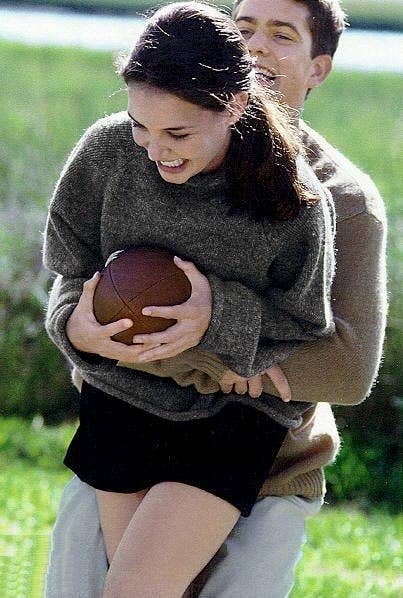 The gang excludes Jen from a group hug after an important meeting in their J. Crew treehouse.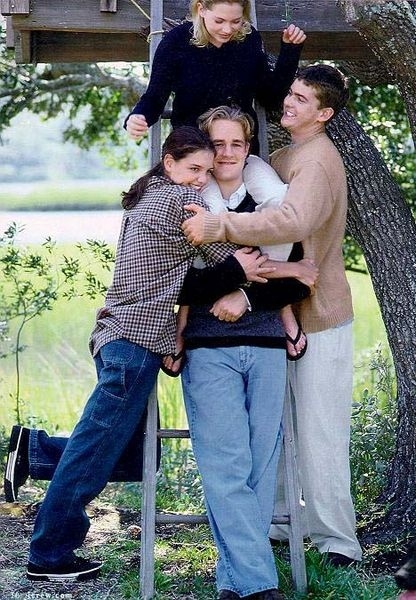 Jen attempts to scale a tree in flip-flops. She is a "fast girl" from "the big city," so she doesn't know any better.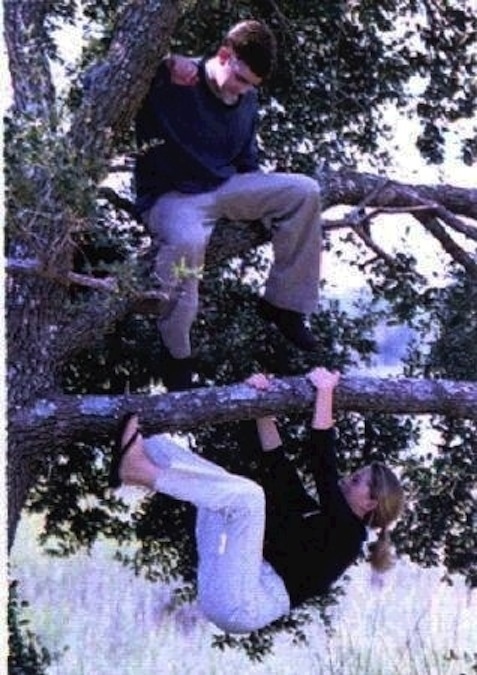 Dawson and Pacey play with a dog while discussing their life dreams.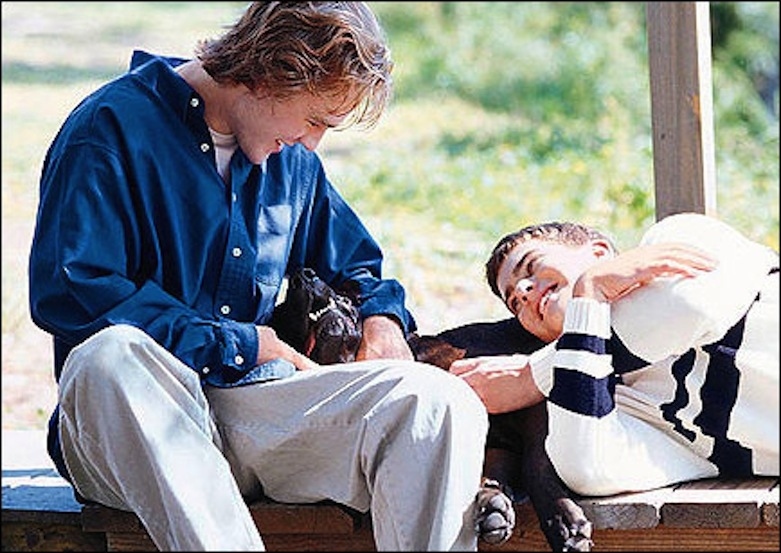 Joey tests the waters of Capeside's creek.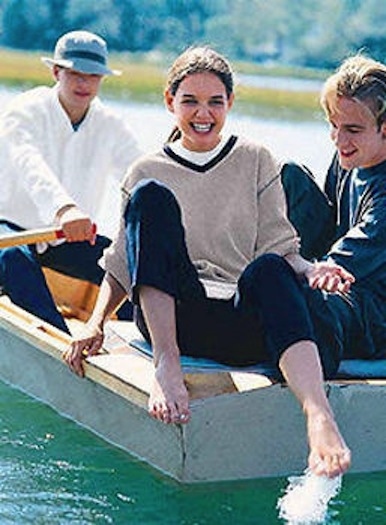 Dawson discusses his latest movie idea: "For once, I'm going to do something lighthearted. A fun comedy." Joey and Pacey think this is hilarious.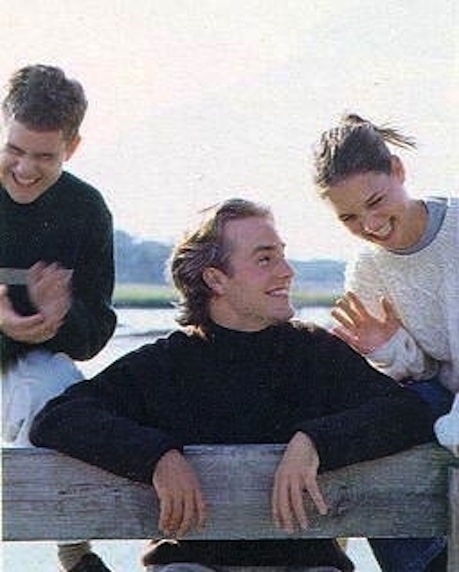 Joey and Pacey engage in a rousing game of hand-holdage.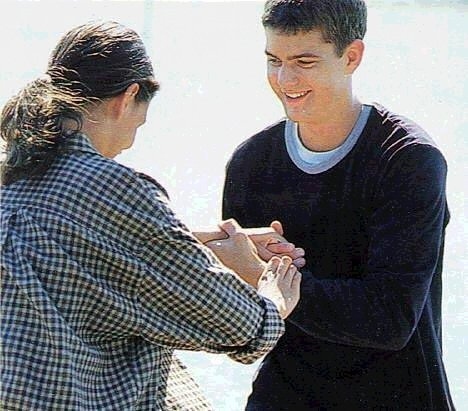 The gang sports such classic Americana fashions as fishermen's cable-knit sweaters and chinos.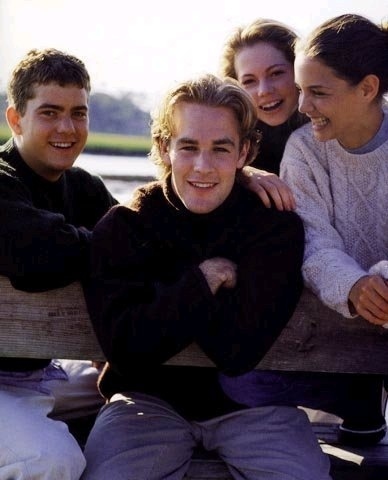 Joey, Pacey, and Dawson decide to ruin all their nice J. Crew clothes.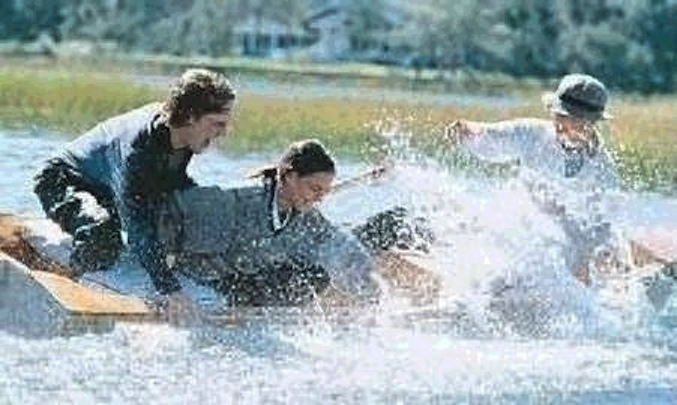 In an attractive bucket hat, Pacey enjoys a relaxing day in Capeside.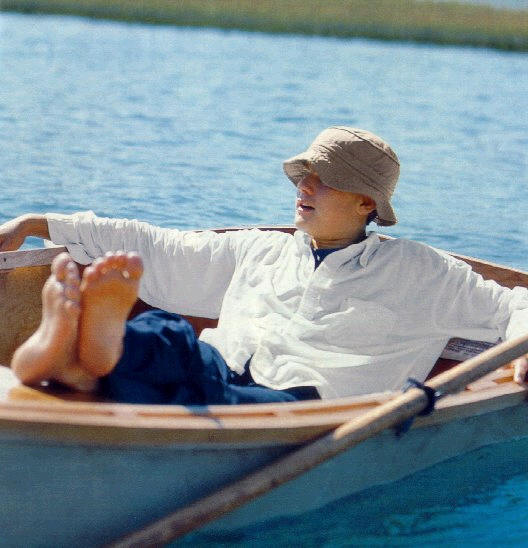 Pacey smiles at a funny thing off-camera; Jen projects her beauty.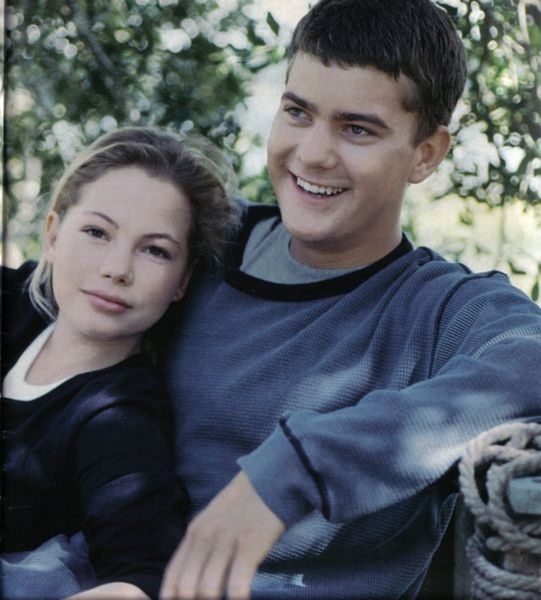 Spring 1998: Capeside Couture.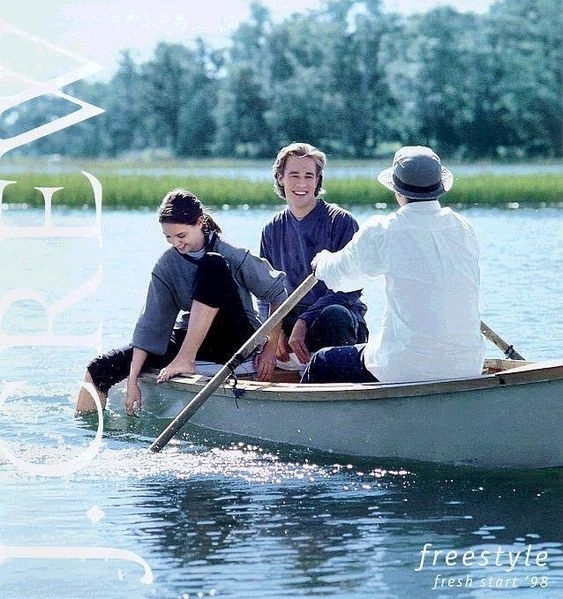 Just a reminder...all this can be yours for $124.99. Act now!