You remember the Heart of the Ocean necklace from Titanic? Or en français, Le Cœur de la Mer?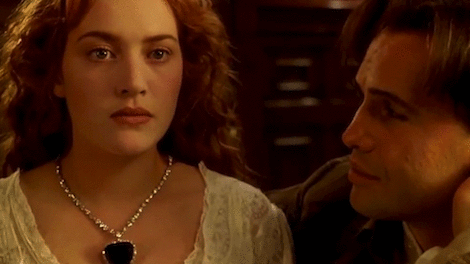 If you are a '90s girl, you will remember how pretty you thought this was.

Just to clear things up...the Heart of the Ocean was not a real diamond — it was fictional.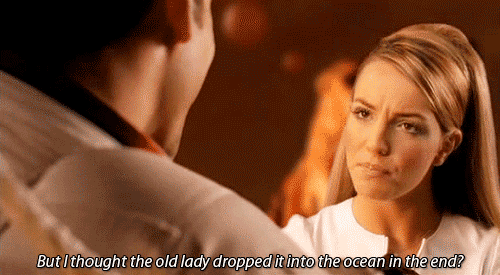 Well, turns out eBay is positively lousy with replicas.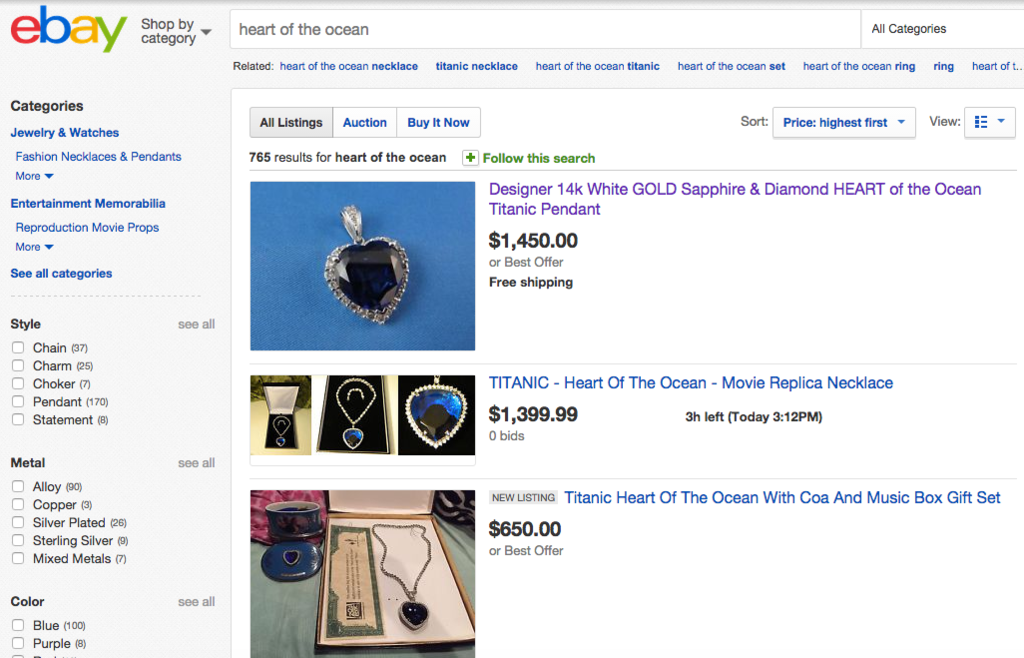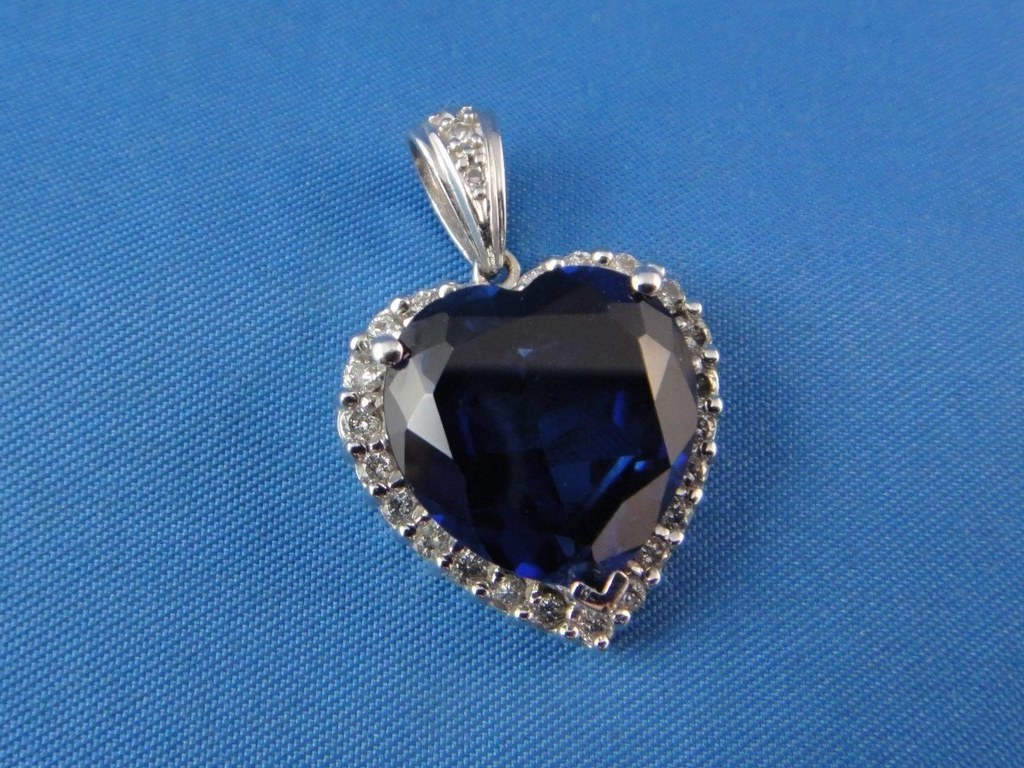 And then there's a range of costume jewelry that's quite affordable. This knockoff costs $39.99.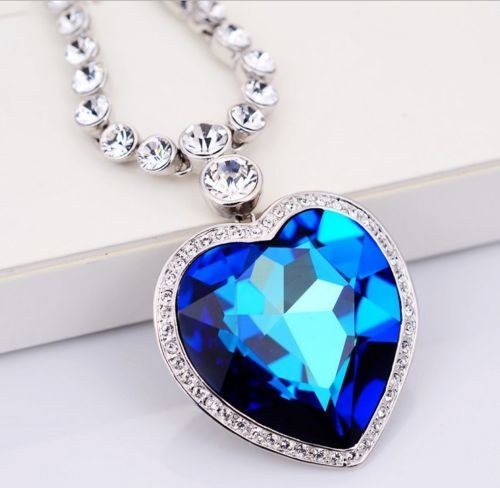 In case you need all the things.