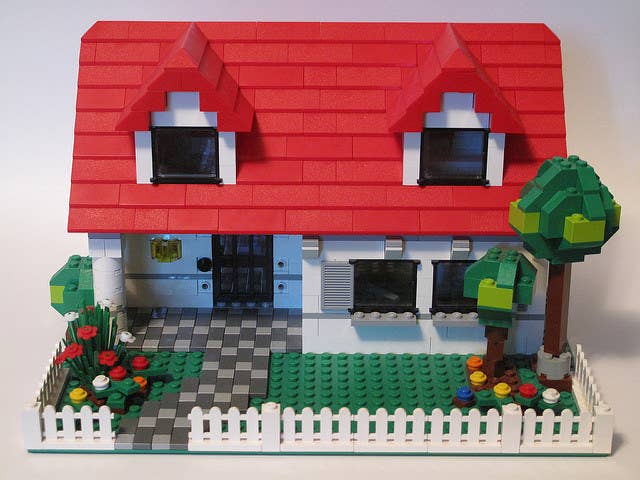 1. "On one of the first playdates I had alone with my stepdad when I was about 8, we played with LEGO. He built this great red house and taught me a new way to build roofs. I was starstruck! It was the beginning of an amazing relationship that was strengthened through building many wonderful LEGO villages together."
—Giulia, 23
2. "I 100% owe my love of space and science fiction to my old classic LEGO Space sets. I've always loved spaceships in my fiction and my art. And I'm sure my fascination with living in space and my passion for exploring new worlds had its start spreading out the pieces on the floor and building the Galaxy Explorer."
—John, 34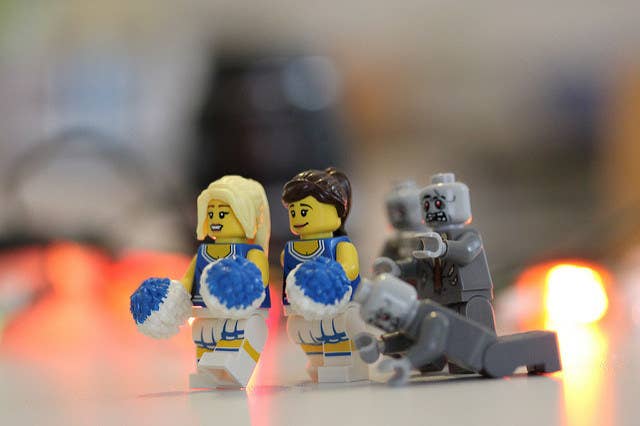 3. "My brother and I would legit spend full weekends locked in his room, playing with LEGOs all day. We didn't even care about the Saturday-morning cartoons because we were VERY busy building an entire new land made of LEGOs. It is truly one of my strongest memories of childhood, and I'm happy I didn't spend it by being glued to the TV or a tablet screen. Playing together helped us bond and made our relationship strong as ever."
—Tara, 30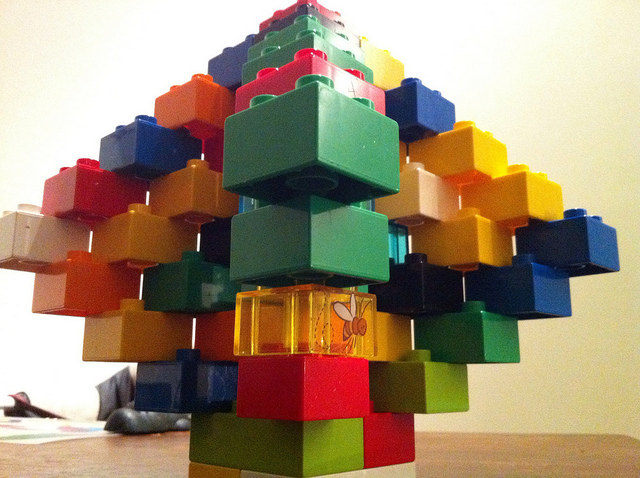 4. "I used to have the huge LEGO blocks to build. When I was about 7, my mom and I used to make whole villages with my value pack bin full of the smaller LEGOs. We made a movie theater with seats and a screen, a library, houses, apartment buildings, etc. It was an amazing way for my mom and I to spend time together being creative, while she taught me about proportions and foundations."
—Cerra, 27

5. "I was always sneaking into my older brother's room to play with his LEGOs because I just could not care less about baby dolls or tea sets as a kid. I would love building the cars and ships and especially anything that moved when it was finished. I'm positive that my love of following the directions to build LEGO structures set the foundations for my passion for sustainable architecture, which is now my career.
"My kids are absolutely going to be playing with LEGOs."
—Marta, 30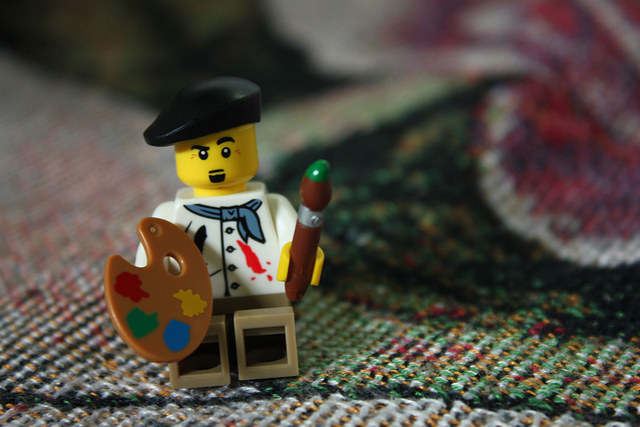 6. "I was a very artsy kid, and admittedly, LEGOs were not my thing because I thought they were all about following instructions. But I remember playing around with LEGOs during indoor recess one day in second grade, just putting LEGO people heads and flowers on these random structures I built and some kid told me I was 'playing with them wrong.'
"My teacher came over and told me that there was no wrong way to play with LEGOs, and that it looked like I was making art. She told me it was very 'surreal,' and that is the exact moment I learned what 'surreal art' was — and it's no surprise that surrealism has been one of my biggest personal artistic influences ever since."
—Mandy, 26
7. "LEGO is what got me into building stuff and into sculpture. And I'm pretty sure starting with LEGO got me into other stuff, like building furniture. I'd always build the sets as the instructions showed and then take them apart and build them my own way.
"I had this time cruisers set that I took apart and made into a horrific amusement park. It was awesome."
—Matt, 28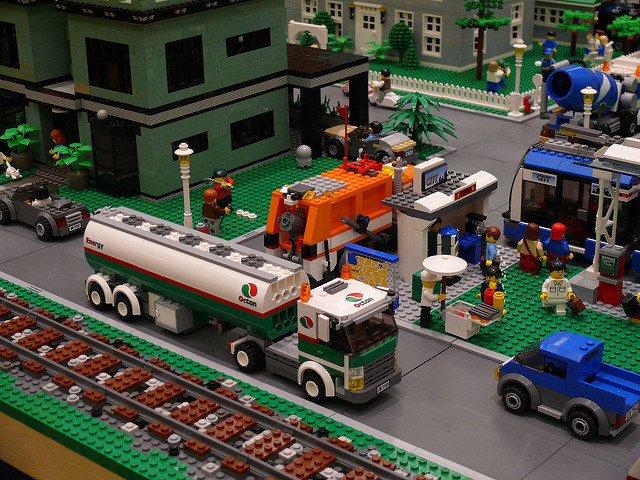 "My friends down the street had an ungodly amount of LEGOs, growing up. Every day after school I'd walk to their house and go down to their basement where we had built a city that spanned across two tables, a rug, an air-hockey table, and an unused treadmill. We each had our own 'kingdoms,' fully fleshed out with ongoing characters and stories that would interact with each other in fun ways. My pride and joy was a giant mechanical spider and a Wild West town. We sorted out all the extra pieces in one corner of the room, dubbed 'The General Store' where the eldest brother would barter with us for new pieces with which to build/expand the city.
"I'm still best friends with this family today — we still write epic adventure stories and TV shows together. It was the healthiest and most creative use of my time. I can't imagine what I'd be like without those LEGO epochs."
—Will, 24

9. "Playing with LEGOs helped me connect with my brother. He's six years older than I am, so many of my early childhood interests reflected his own (video games, etc.). LEGO was one of those. Since he had already built a bunch of sets by the time it was my turn to play with them, I would often repurpose things he'd already constructed, and the two of us would build new worlds together."
—Casey, 30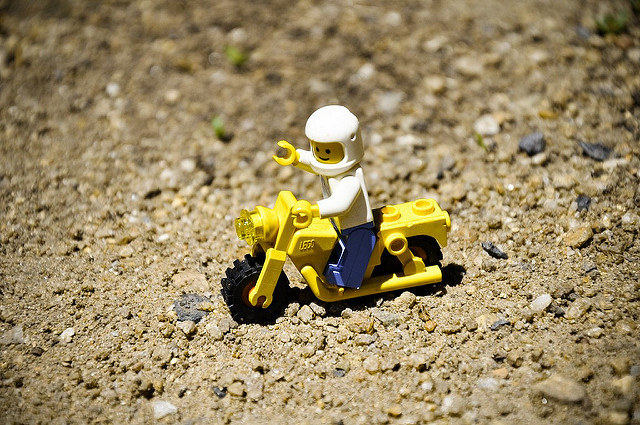 10. "I loved LEGOs so much as a kid that I have a 2x4 LEGO brick tattoo on my ribcage! Aside from that, I spent most of my weekends growing up building elaborate houses with crazy floor plans and completely tiled floors. LEGO not only instilled in me a love of design, but has also given me crazy good organizational skills."
—Chelsea, 26
Imagination is the gift that never stops giving. This Easter, build a better basket for the kids with the toy that can be anything: LEGO bricks.