LEGO® DUPLO® Brick Names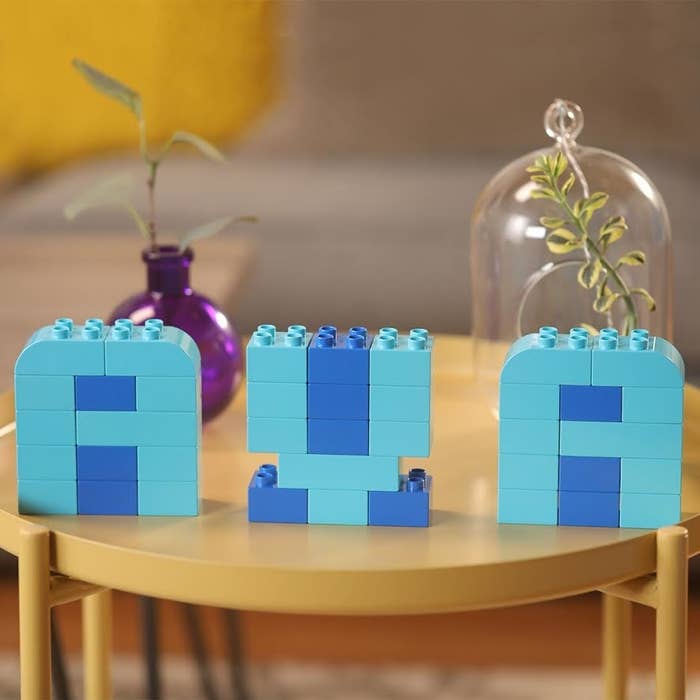 MATERIALS
LEGO® DUPLO® Brick Names set
INSTRUCTIONS
1. Visit https://duplobricknames.com/ and click "Build Yours Now!" or scroll down to enter a name.
2. After choosing a color scheme for the name and adding an optional gift message, click "Buy This Set" to continue to the purchasing page.
3. Once the Brick Names set arrives, each letter's blocks will be in its own labeled bag. Follow the diagram on the bag to build the letter, perhaps with some help from your child!
4. Proudly display your adorable Brick Names!