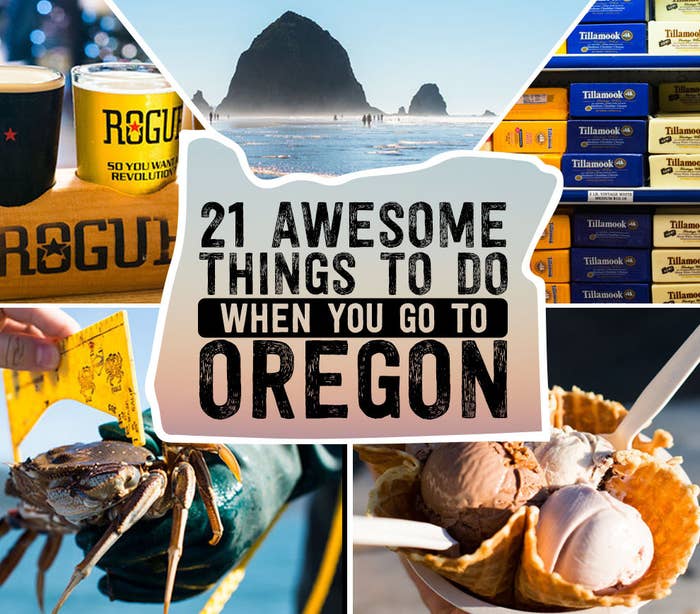 Take this route for a weekend of adventure!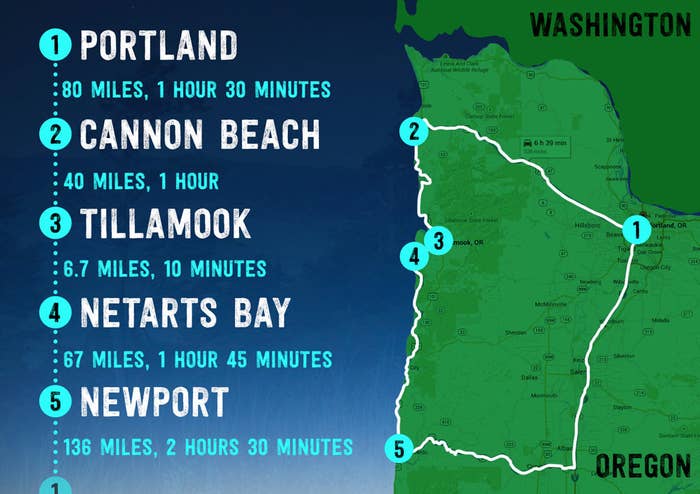 2.
Gather your friends and grab Tacos and Margaritas at Por Qué No?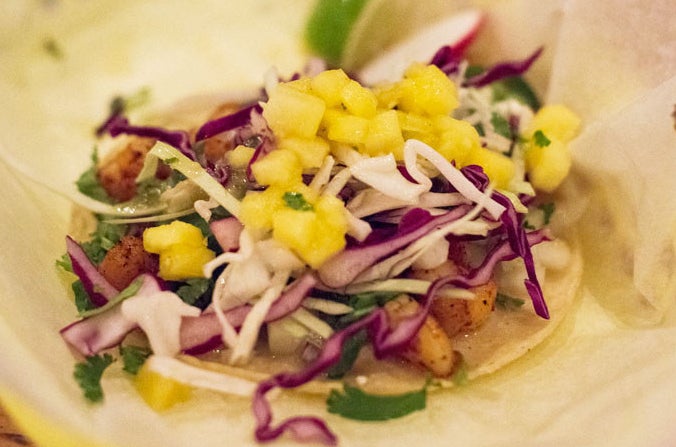 Por Qué No? has one of my favorite margaritas ever. It's perfectly pucker-inducing, with just enough salt on the rim. I usually go for the classic, but you can customize yours with their variety of fruity aguas frescas. Get the pint size; you'll regret it if you don't.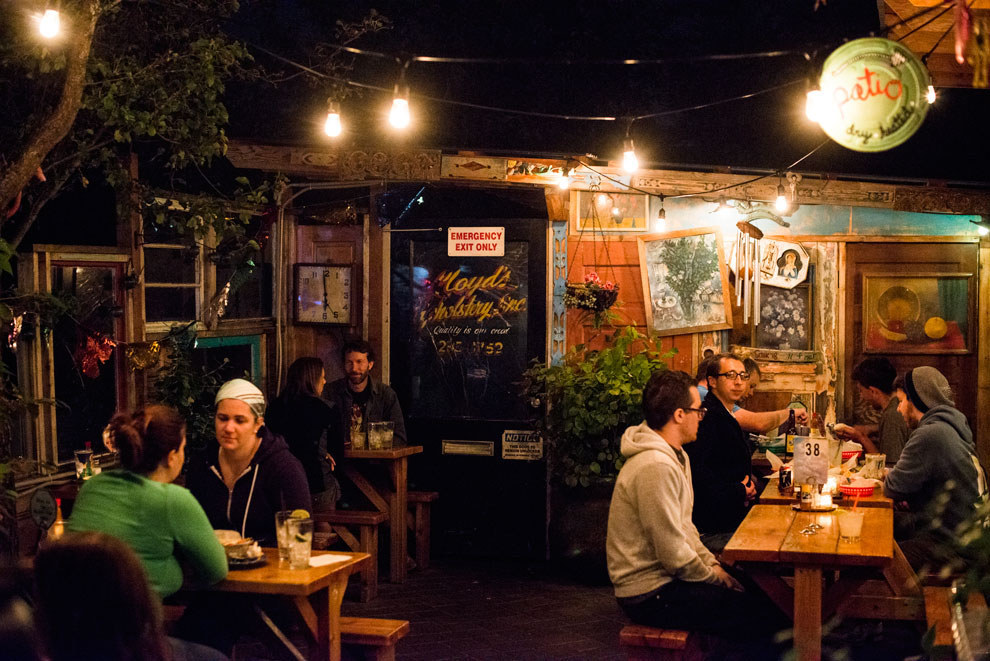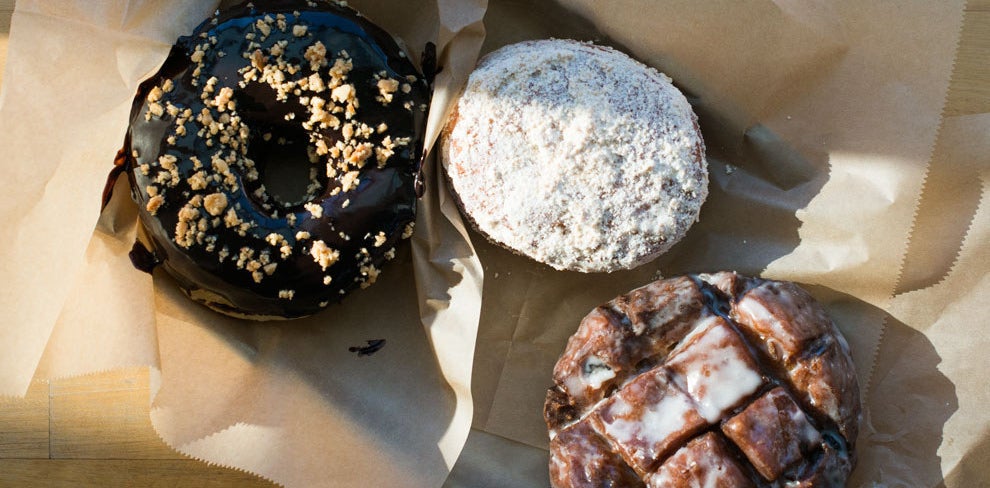 Friday morning: Donuts are one of my favorite things to wake up to while traveling. At Blue Star Donuts they have a wide selection of donuts made from a classic brioche recipe originating in the south of France. AKA fancy donuts!! Pro tip: Get the Hard Apple Cider Fritter.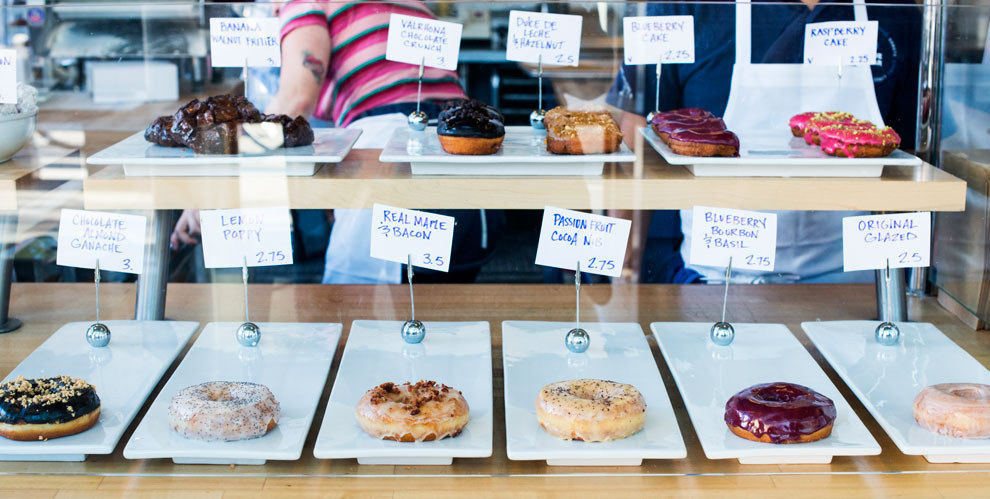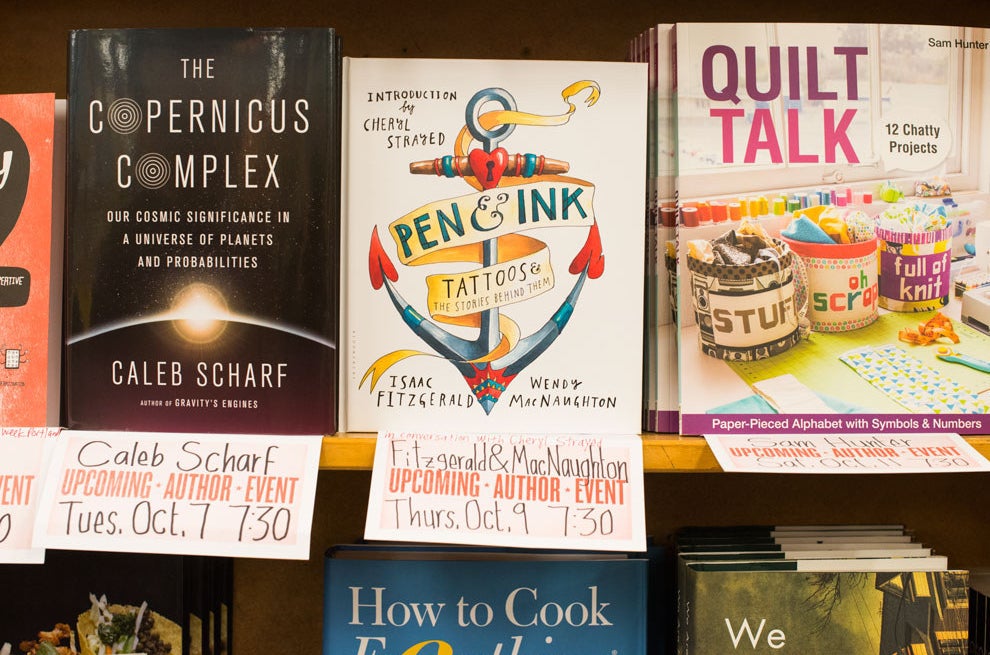 Powell's Books is truly a destination bookstore, and the perfect place to get lost (mentally and physically) on a rainy Northwest day. While you're there, check out fellow BuzzFeeder Isaac Fitzgerald's beautiful and browsable new book, Pen and Ink.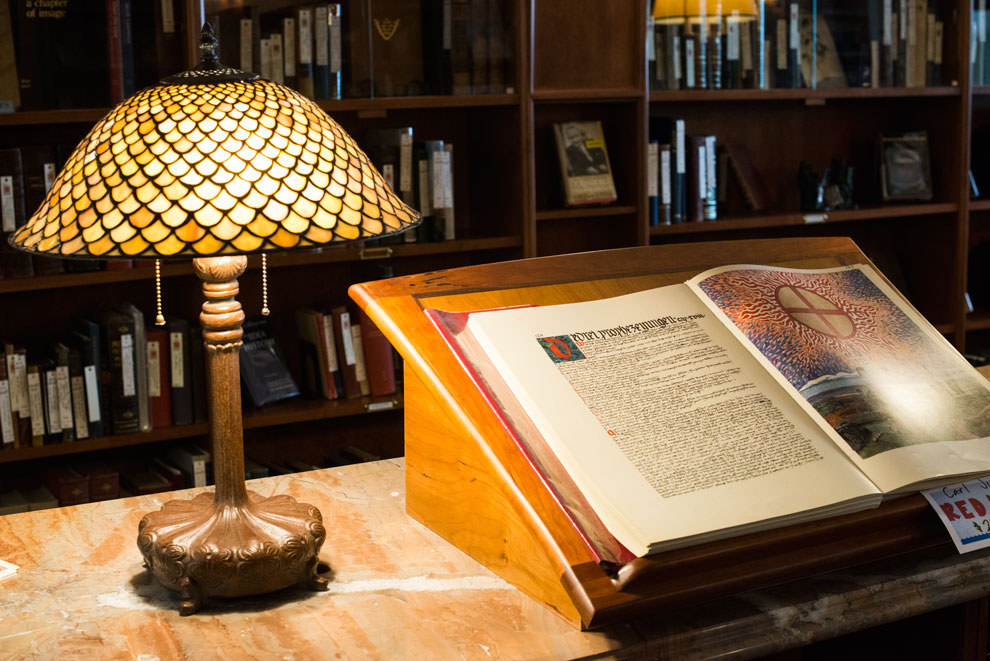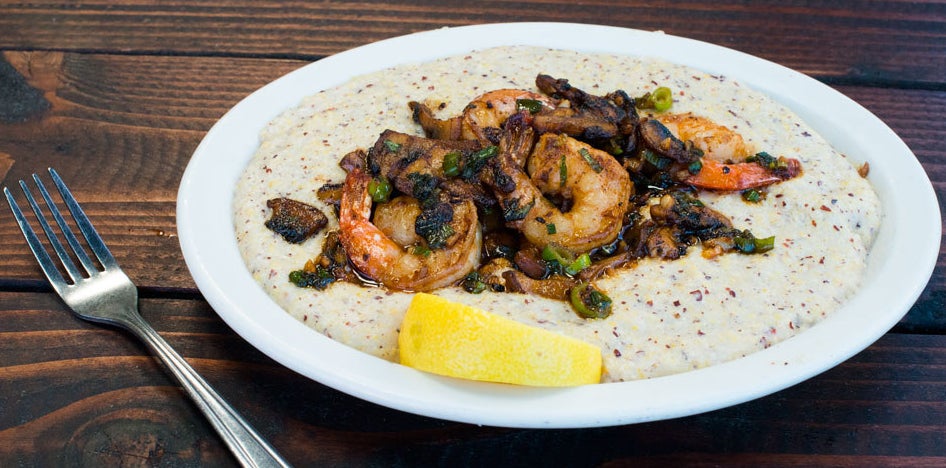 Friday early afternoon: Pine State Biscuits are AMAZING! I had my first Shrimp n' Grits here and I'm pretty sure its some of the best I'll have.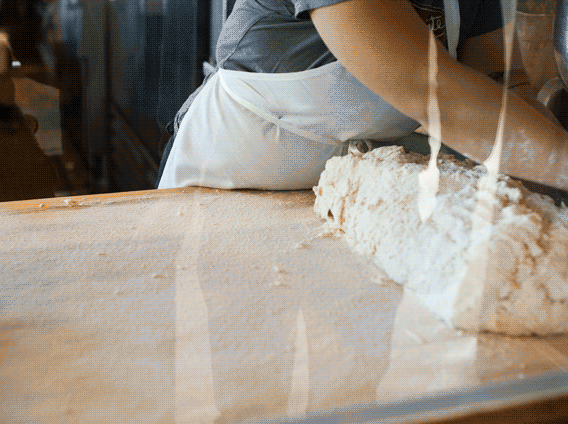 Catch some biscuit-making action while you wait in line!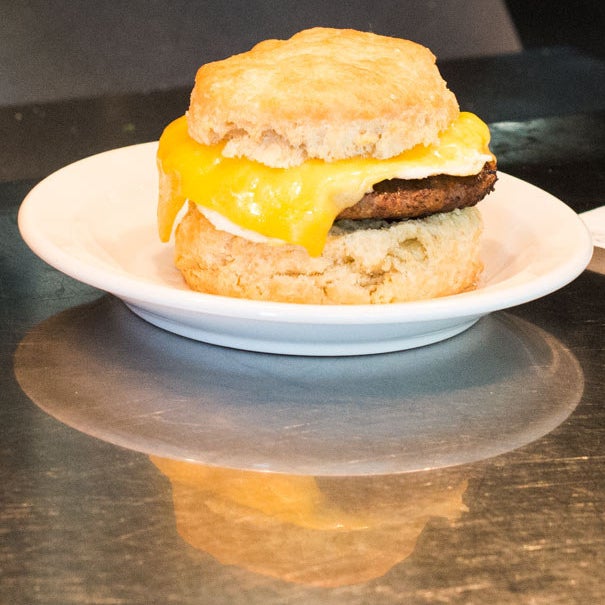 The biscuits and gravy are to die for. I got the Moneyball with shiitake mushroom gravy. That's a biscuit, gravy AND an egg. Heaven never felt so close. These biscuits will keep you full on your drive to the coast.
6.
Road trip to Cannon Beach to see the famous Goonies rock
7.
Explore the mysterious tide pools at Haystack Rock.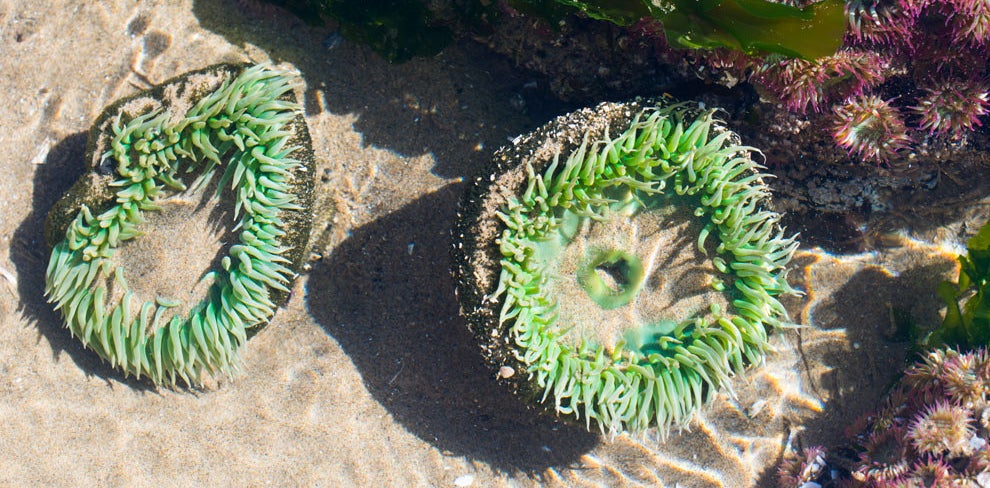 Look closely and you'll find a wide variety of sea anemones and starfish in all sizes and colors.
8.
Build the ultimate sand castle.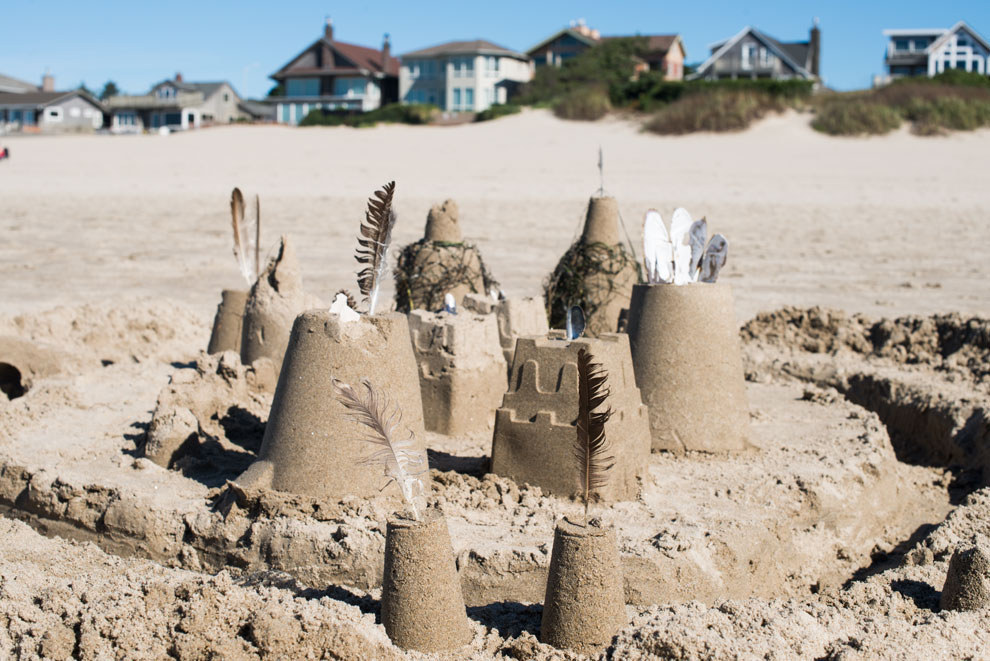 9.
Breathe the ocean air and take in the view with ya gurls.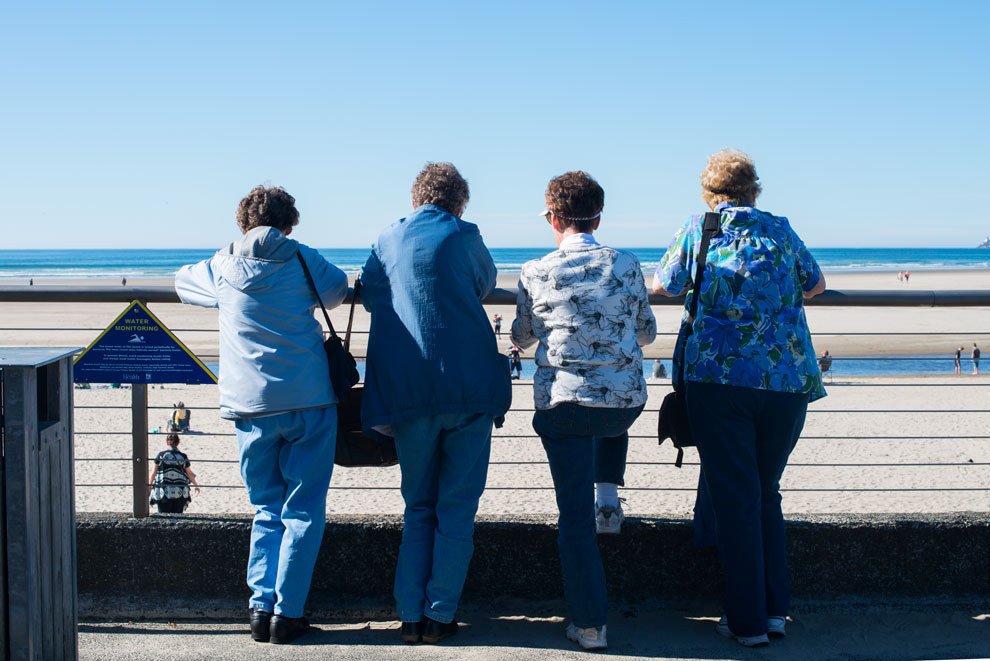 11.
Stop at the roadside Viewpoints.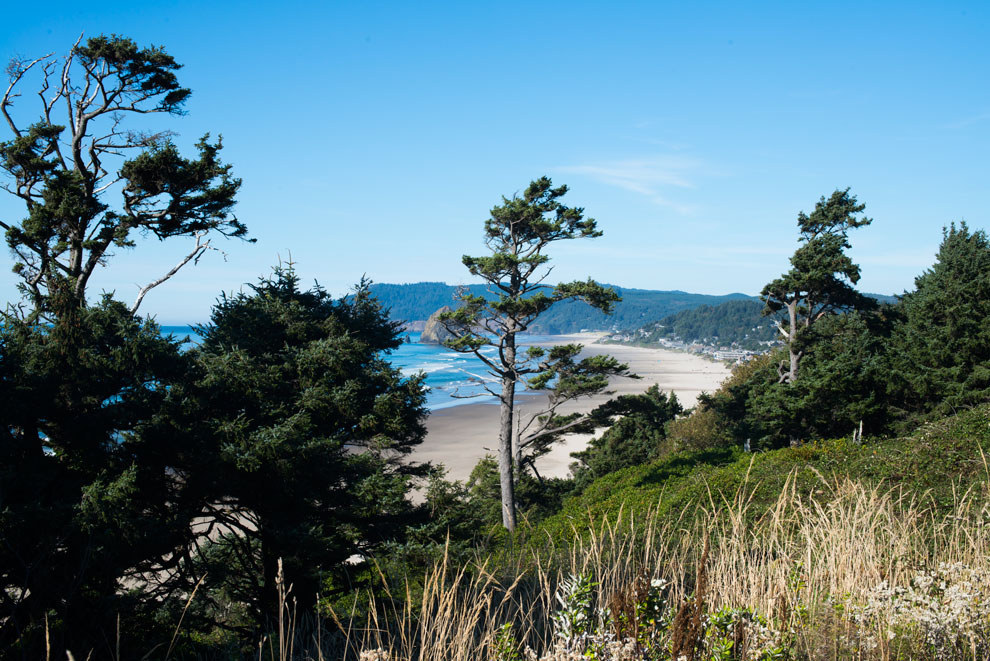 Get cozy with a grilled cheese sandwich.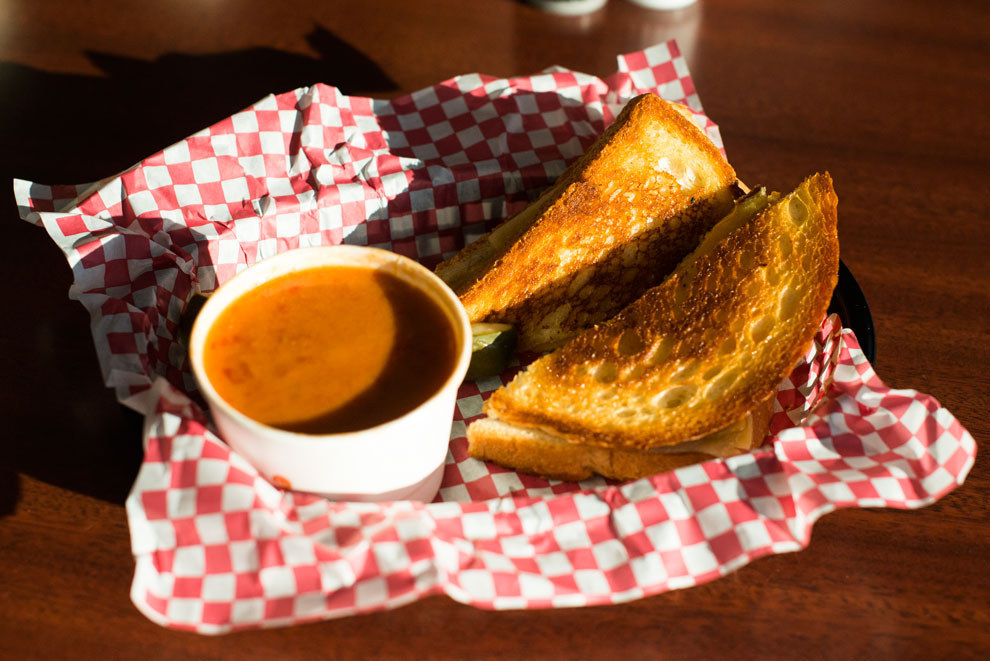 Share some ice cream...or don't.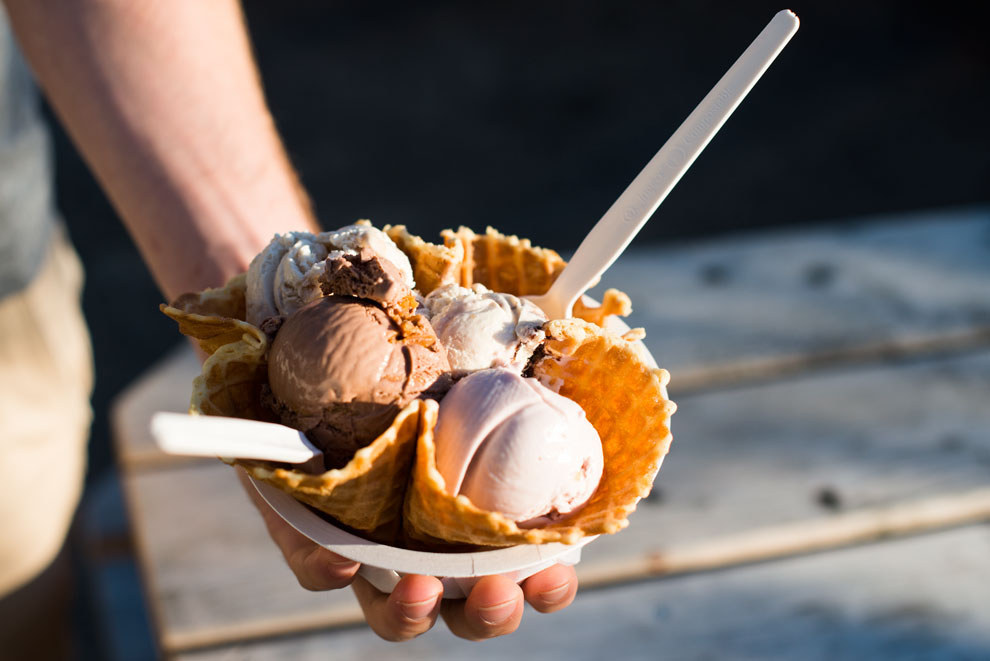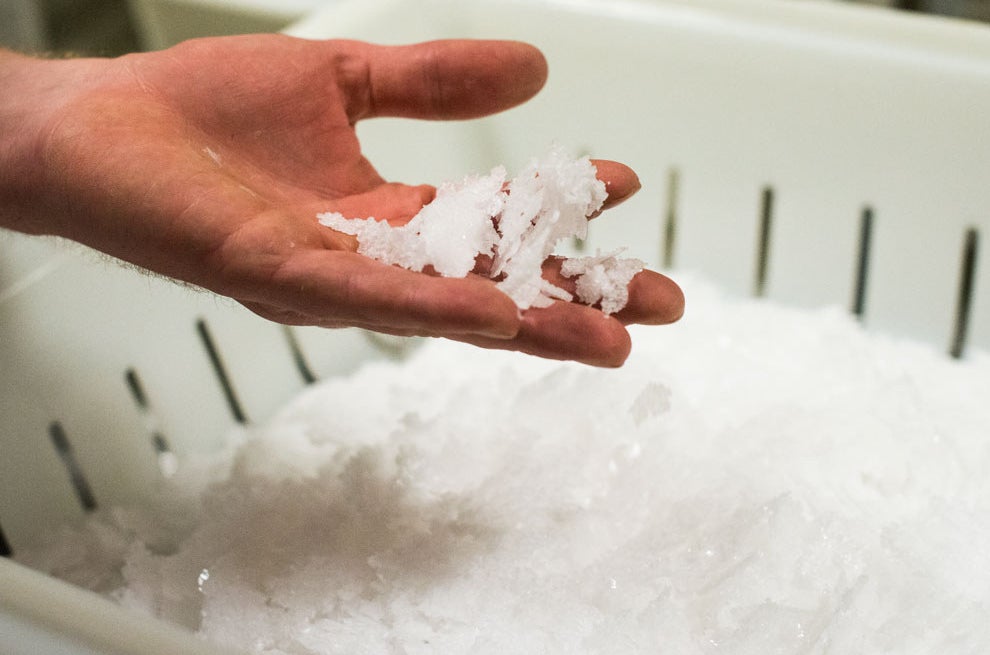 Each batch of sea salt is meticulously collected from the bay, heated and left to slowly drain. The process is careful and precise. Nothing is done with speed so that each batch of salt crystalizes perfectly without shattering. Watching Ben talk about his salt is like watching Santa talk about the next snowfall. Its passionate and awe-inspiring. Who knew salt could be so magical? After your time in Netarts Bay start your drive to Newport.
14.
Grab a seat and watch the epic sunset at Netarts Bay.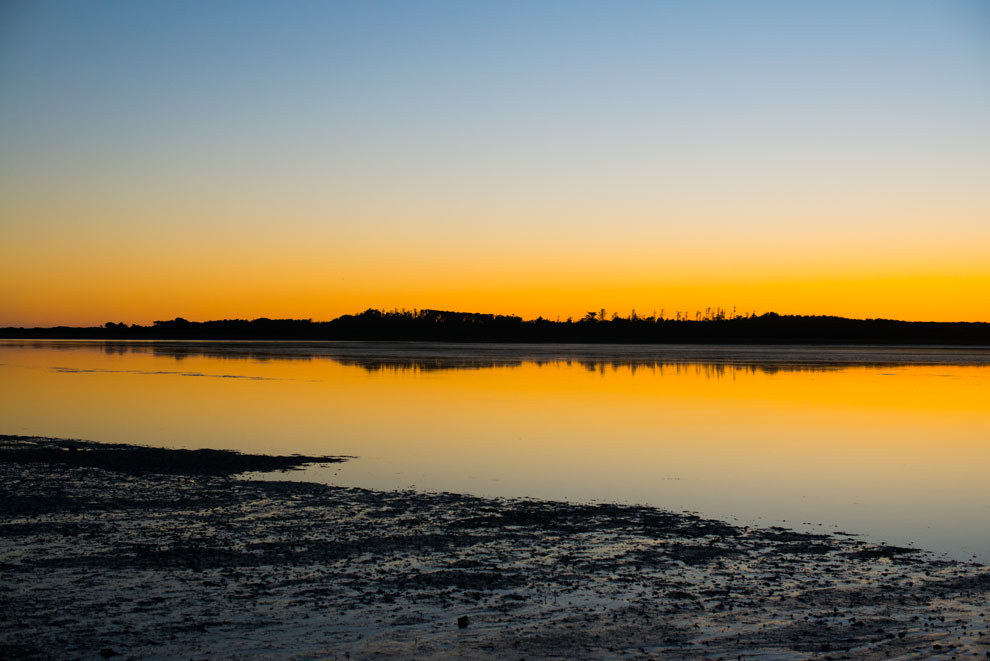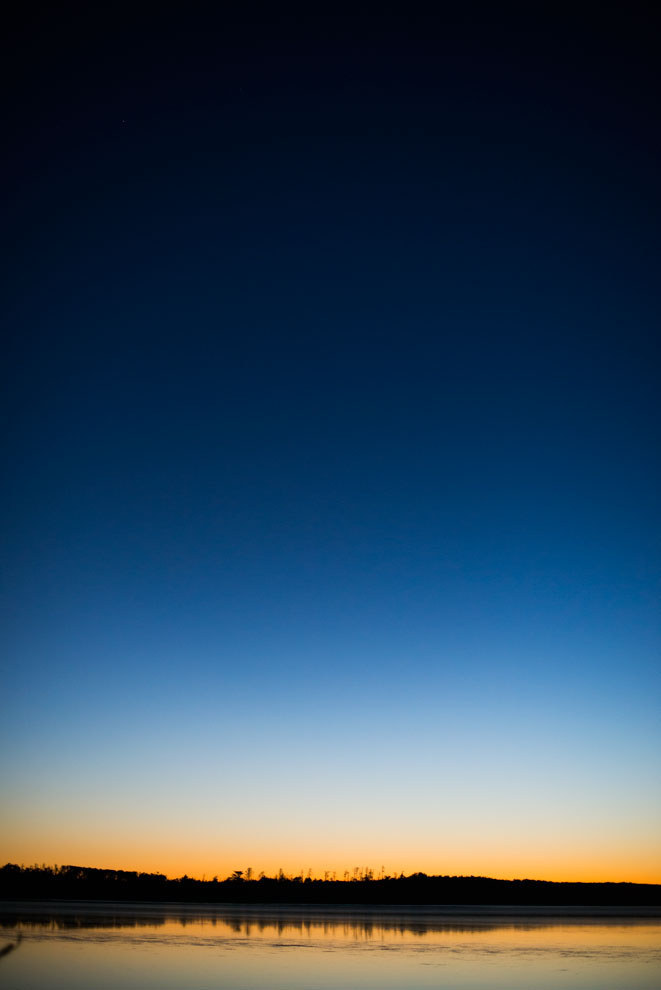 15.
Arrive in Newport, OR and wake up to an amazing sunrise.
16.
Grab a Coors, cause we're going crabbing!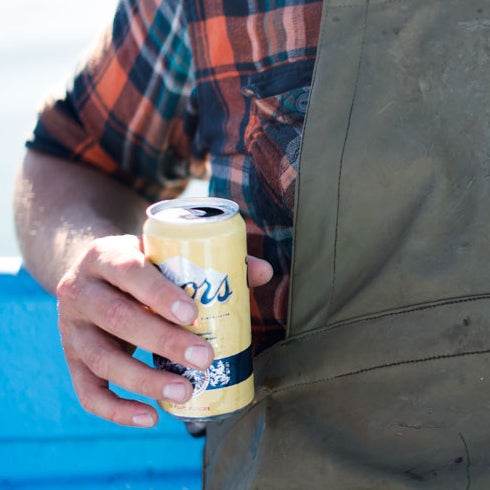 Not an ad, just a lifetime of experience: My family has been going crabbing on the Oregon Coast for years, and one thing I've learned is that Coors are more or less essential to a successful crabbing trip.
Crabbing on the Oregon Coast is a unique experience you'll remember for the rest of your life!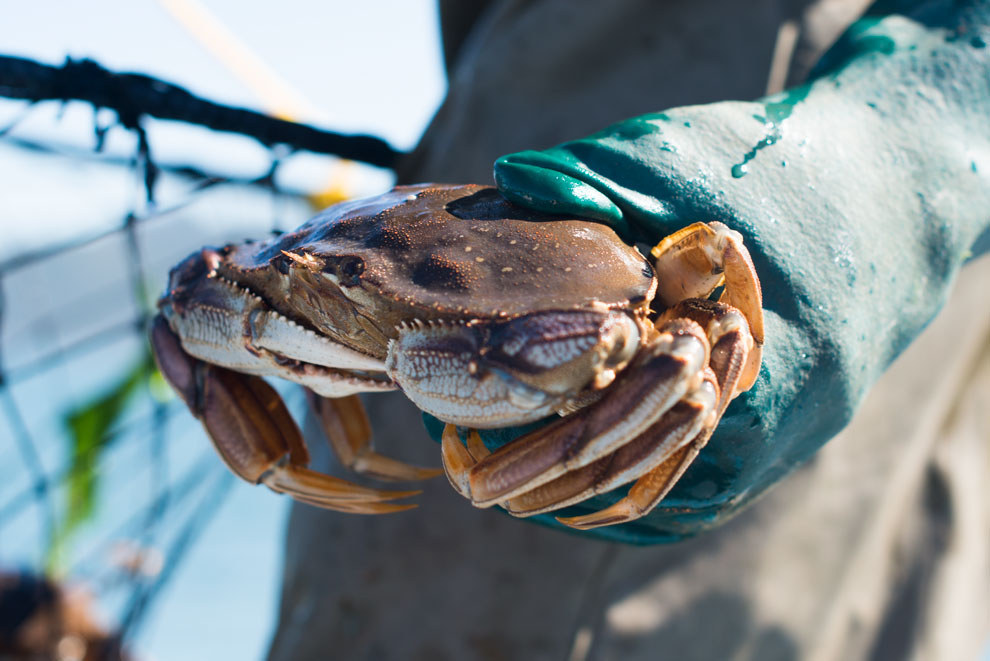 Don't forget to measure your crabs, and only keep the big guy. You'll help preserve marine wildlife AND you won't get a ticket. It's a win-win.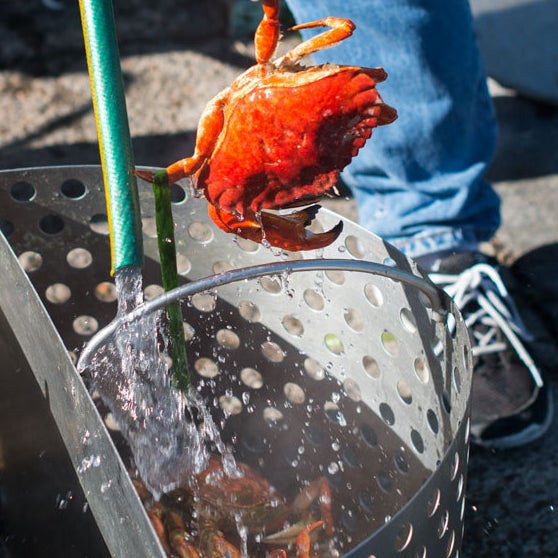 Cook 'em, clean 'em, eat 'em. You've spent the day drinking Coors and hauling crab into your boat. You deserve this! Crabbie secrets: Don't just throw the tops away. Slurp up that liquid gold!
Oregon is famous worldwide for its beer, and there's no better place to learn about the process than Rogue Brewery, on Yaquina Bay. You can sample 40 beers on tap and a selection of unique pub-only and limited-edition "nano-brews." Get a tour of the facilities for just $5, with a tasting, or $1 without.
18.
Finish the night with a rager of a bonfire on the beach.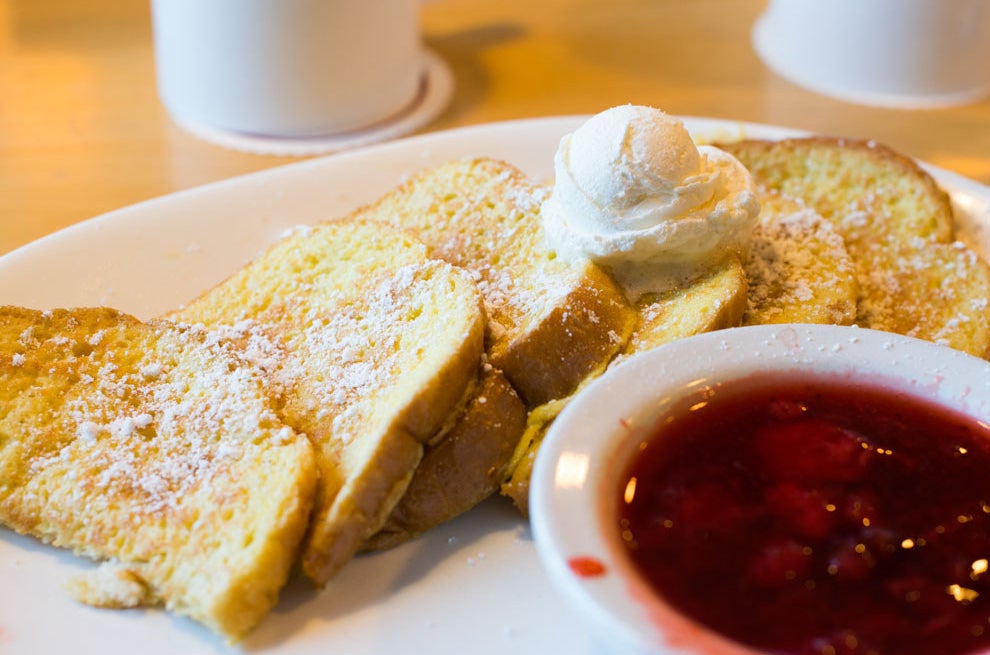 Sunday morning: Pig 'n Pancake is an Oregon Coast institution and the best place to end your weekend. Found only on the coast (well there's one in Portland) you just HAVE to go there every time. For me it symbolizes waking up on the Pacific Ocean. I'd HIGHLY recommend getting the Dungeoness Crab Eggs Benedict. More of a sweet breakfast person? Try anything with the Oregon strawberry compote.
21.
Extra time? Take a stroll on Newport's Historic Bayfront.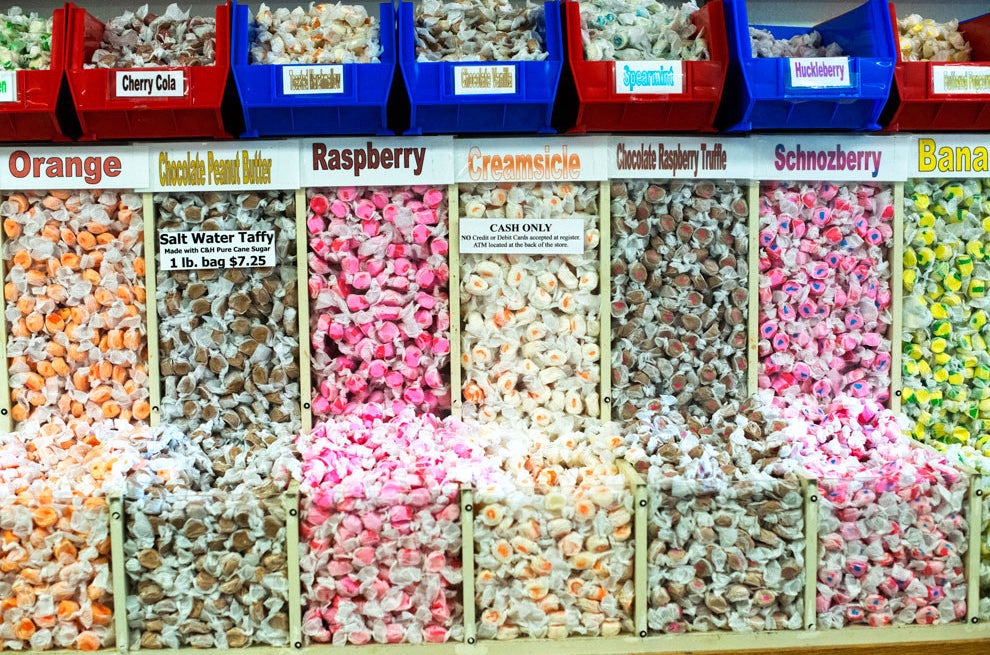 Get a crazy assortment of salt water taffy at Newport's Candy Shoppe to enjoy on your journey home. Local secret: Feeling psychedelic? Walk upstairs to Jambo World Crafts and prepare to get mesmerized in the their black light poster gallery.
Wave goodbye to the coast and head back up to Portland for your Monday flight out.