23.
The 40-Year-Old Virgin (2005)

The Plot: When a nerdy dude's lifelong chastity is revealed, his co-workers make it their mission to get him laid.
The Makeover: Aside from terrible dating advice, Andy's (Steve Carell) buddies convince him ladies like their men smooth as butter. The result? Tons of creative swearing and the biggest wax fail in history.
22.
Drive Me Crazy (1999) The Plot: Richard Gere plays a businessman who rents out hooker Julia Roberts for a week. A few bubble baths and a polo match later, they're in love!
The Makeover: To fit in with Gere's fancy friends, Roberts' Vivian is given free reign with his credit card and goes on a shopping spree for knee-length dresses. But she just ends up with way too much shoulder padding.
20.
The House Bunny (2008) The Plot: A Playboy Bunny (Anna Faris) is kicked out of the mansion and becomes the den mother to a sorority of socially awkward misfits.
The Makeover: To give the girls some confidence, Faris' Shelley gives the girls some ridiculously short skirts and dubious flirting tips and calls it a day.
The Plot: This cult classic follows three of the coolest girls at Reagan High as they play a prank on the prom queen shoo-in by pretending to kidnap her. Things get pretty grim when she accidentally chokes to death on a massive jawbreaker candy.
The Makeover: When the high school outcast discovers their grisly crime, the trio bribe her with a makeover and a promise to be popular in exchange for not ratting them out. When she just turns into a pleather-wearing monster, karma bites them all in the ass. The Plot: When good kid Tracy (Evan Rachel Wood) befriends wild child Evie (Nikki Reed), she starts inhaling paint fumes, drinking, and kissing older dudes. Her mom is understandably worried.
The Makeover: This is probably one of the scarier makeovers out there: an innocent, sweet teenager turning into a drug-addicted, confused brat. This change is extremely dark and extremely pierced, and made even more upsetting when you keep remembering that they are THIRTEEN YEARS OLD. The Plot: After what they both thought was a summer fling, good girl Sandy (Olivia Newton-John) and greaser Danny (John Travolta) end up at the same high school and sing songs about being hopelessly devoted to cool cars, or something like that.
The Makeover: To win Danny once and for all, Sandy pulls out all the stops and sews herself into a pair of black disco pants. The outfit is iconic, but points off for telling girls to change who they are to get John Travolta to like them.
15.
The Devil Wears Prada (2006)
The Plot: Andy (Anne Hathaway) lands the job that "a million girls would kill for" at a high-stakes fashion mag. Her boss is kind of mean.
The Makeover: With the help of stylist Nigel (Stanley Tucci), Andy becomes the before-and-after piece we all secretly want to be. She looks fabulous, but drives herself crazy running all over the city for her boss before realizing that to make it in the industry, she'll have to step on some toes with those amazing Chanel boots.

The Plot: Cady Heron (Lindsay Lohan) moves from Africa to the suburbs and gets a crash course in high school girl politics. Think The Art of War, but with miniskirts.
The Makeover: In her attempts to undermine queen bee Regina, Cady basically becomes a "less hot" (debatable) version of her. But at least her betrayal of her friends and values causes the junior class to rethink girl-on-girl crime. So, call it a win?

The Plot: When his wife asks him for a divorce, Cal (Steve Carell) is basically helpless until he meets Jacob (Ryan Gosling) working his charm at a bar. Jacob takes on the task of helping Cal rediscover his masculinity.
The Makeover: Round two of making over Carell is definitely more aesthetically pleasing, and not just because of Ryan Gosling. Jacob is a little mean but super effective at overhauling Cal's look, with as few as 16 pieces! And when he starts dating Cal's daughter, Cal definitely remembers how to look out for his family.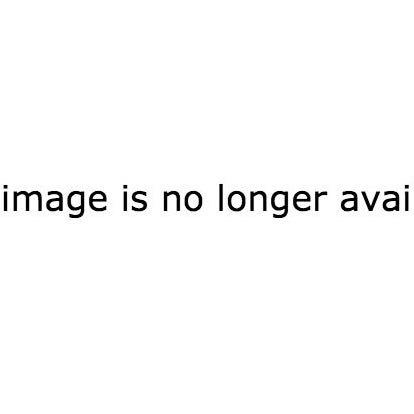 The Plot: Dustin Hoffman plays an out-of-work actor who dresses as a woman to land a gig. When the role becomes a full-time career, he gets tangled in a tricky love triangle with his co-star and her father.
The Makeover: Who knew Hoffman made such a convincing dame? Through his no-nonsense character, Tootsie becomes a kind of role model for tough women everywhere. We're all for strong ladies, but it's a little annoying that the only lady taken seriously in the movie is actually a dude.
11.
Sabrina (1995) 10.
The Breakfast Club (1985)

The Plot: Five high school stereotypes are stuck in weekend detention. Forced to interact, they learn they're not all as different as they believed.
The Makeover: Weirdo Allison (Ally Sheedy) gets some beauty tips from cheerleader Claire (Molly Ringwald). When she emerges with hair brushed and pink ruffles, there's a moment when you think she's totally poised and changed. But then she hunches into her creepy self, proving that just 'cause you can see her face doesn't mean she'll change who she is.
9.
The Princess Diaries (2001)
8.
Working Girl (1988)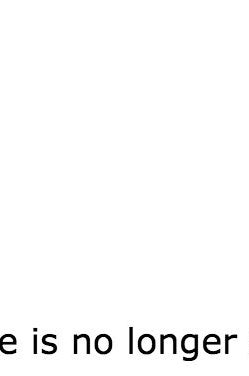 The Plot: Cher (Alicia Silverstone) is a spoiled but sweet rich girl who takes it upon herself to school new girl Tai (Brittany Murphy) in the ways of being cool. This includes pleated miniskirts and an assortment of headbands.
The Makeover: OK, so she probably dyed her hair with Kool-Aid, but Tai's makeover is obviously meant to make Cher feel better. When her new popularity goes to Tai's head, she and Cher learn that being selfish with your besties is way harsh.
The Plot: Freddy Prinze Jr. plays high school jock Zach, who bets his buddies that he could turn any girl in their school into prom queen material: even "art freak" Laney Boggs (Rachael Leigh Cook).
The Makeover: If she's going to be prom queen, she can't be caught dead in paint-stained overalls. Yeah, she was always hot, but that haircut totally frames her face! As Anna Paquin as Zach's little sister puts it: She didn't need any improvements, just a change.
5.
My Big Fat Greek Wedding (2002)

The Plot: Feeling smothered by her super-Greek family, Toula (Nia Vardalos) is ready to make some changes. One of them involves falling in love with a non-Greek vegetarian, something her family cannot understand.
The Makeover: Toula's makeover is awesome because it's all about improving herself and being independent. She takes some classes, bravely endures contacts, and eventually marries the cute guy who did the imaginary stair thing outside her place of work. You do you, girl.
4.
Miss Congeniality (2000)

The Plot: To stop a bomber from targeting the event, FBI agent Gracie Hart (Sandra Bullock) goes undercover as a contestant in the Miss United States beauty pageant.
The Makeover: The woman needed a whole airplane hangar of specialists and weeks of training, but you can't deny the finished product. Gracie also learns that you can be feminine, chew with your mouth closed, and still totally kick ass.
The Plot: When her school disbands the girls' soccer team, Viola (Amanda Bynes) pretends to be her twin brother and tries out for the team at his school. A few times, Channing Tatum takes his shirt off.
The Makeover: To become her brother, Viola wears an early Bieber-esque wig and sometimes talks in a lower voice, all while juggling her own life as a girl. While not entirely convincing, she definitely commits to her stunt, and all in the name of GiRL PoWeR. It should also be noted that Bynes' embodiment of masculinity is one of the greatest social experiments of our time.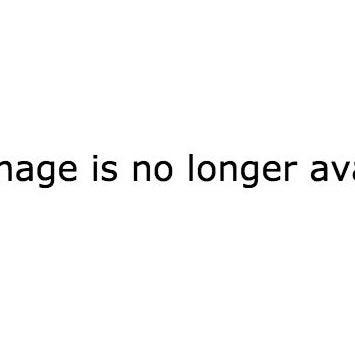 The Plot: A retired detective (James Stewart) with a crippling fear of heights is asked to figure out the odd behavior of an old friend's wife. He gets way into the job and borderline stalks her.
The Makeover: At the risk of revealing an almost 60-year-old spoiler, this is definitely one of the sneakiest makeovers of all time. The makeover is so good that Stewart's detective doesn't figure out he's loved and hated the same woman three times until it's too late.
Need more buzz like this in your life? Sign up for the BuzzFeed Today newsletter and prepare to LOL, OMG, and WTF daily!