Hi hi, I'm Lauren! I recently tested drugstore eyeliners and since I found a few new faves, I decided to try drugstore mascaras as well (because extra cash means extra frickin' pizza hollaaa).
SO WELCOME TO THE MASCARA AWARDS! To show you how each mascara performed, I applied two coats to only one eye without any type of primer so you can compare it to my sad, mascara-less eye.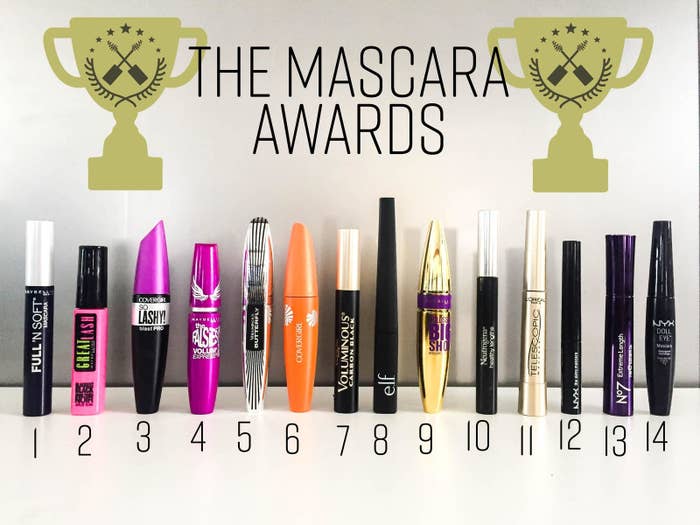 Here are my top eight nominations that ARE worth your hard-earned money:
Here are the other mascaras that I tried, but found they just weren't worth it:
The results are in and the winners are...