1.
First, when he literally sang the "Thong Song" to his coworker that he had a MAJOR crush on: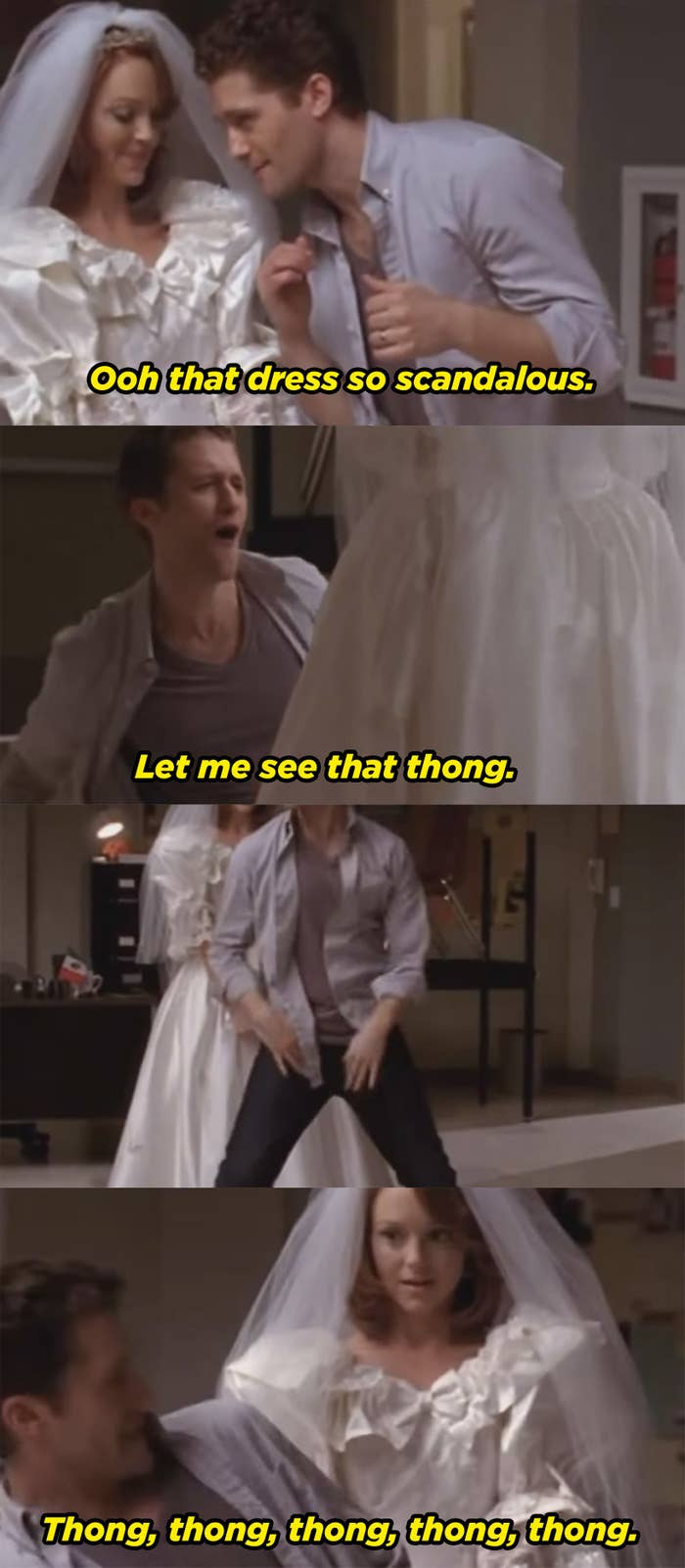 2.
When he performed an overtly sexual version of Britney Spears' "Toxic" with his students in front of the entire school: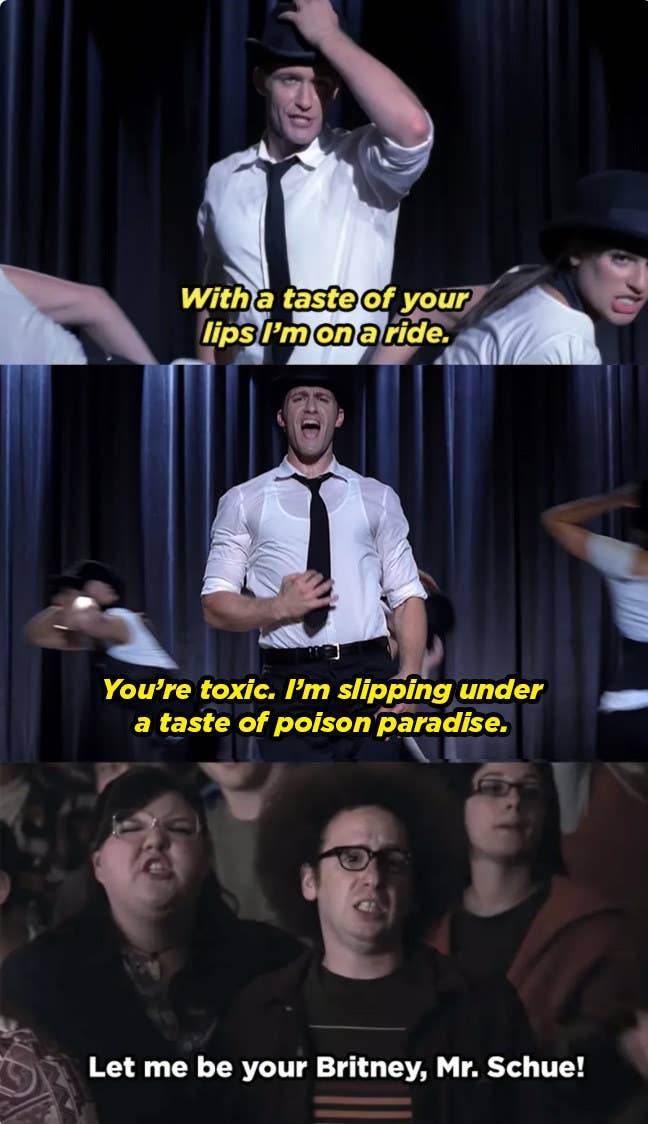 3.
When he twerked with a bunch of students and then sang "Blurred Lines" with them:
4.
When he had students join his "sexy" a cappella group, the Acafellas, AND let them perform alongside a teacher who was fired for being inappropriate with students: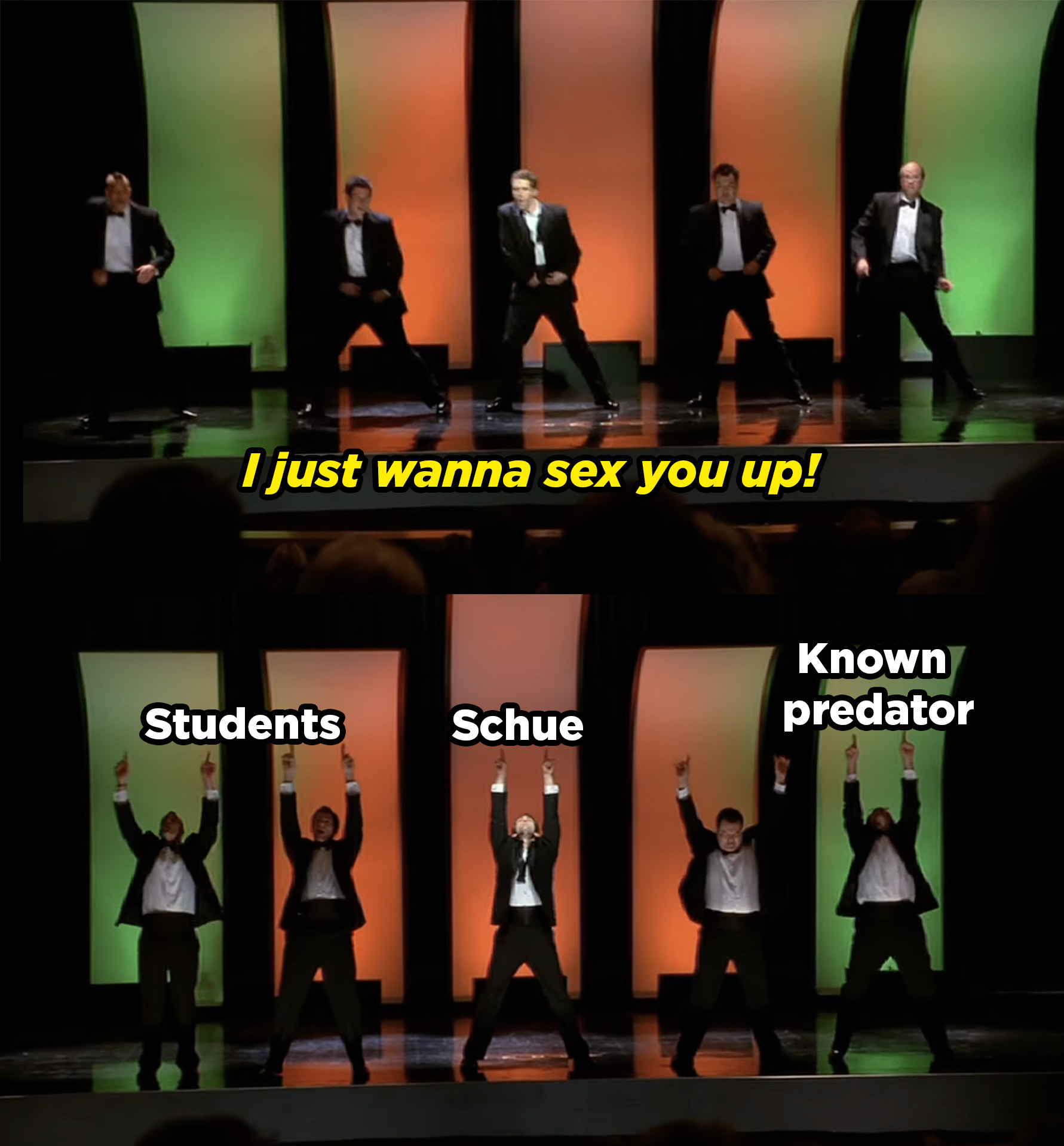 5.
When he welcomed students into his home, several times: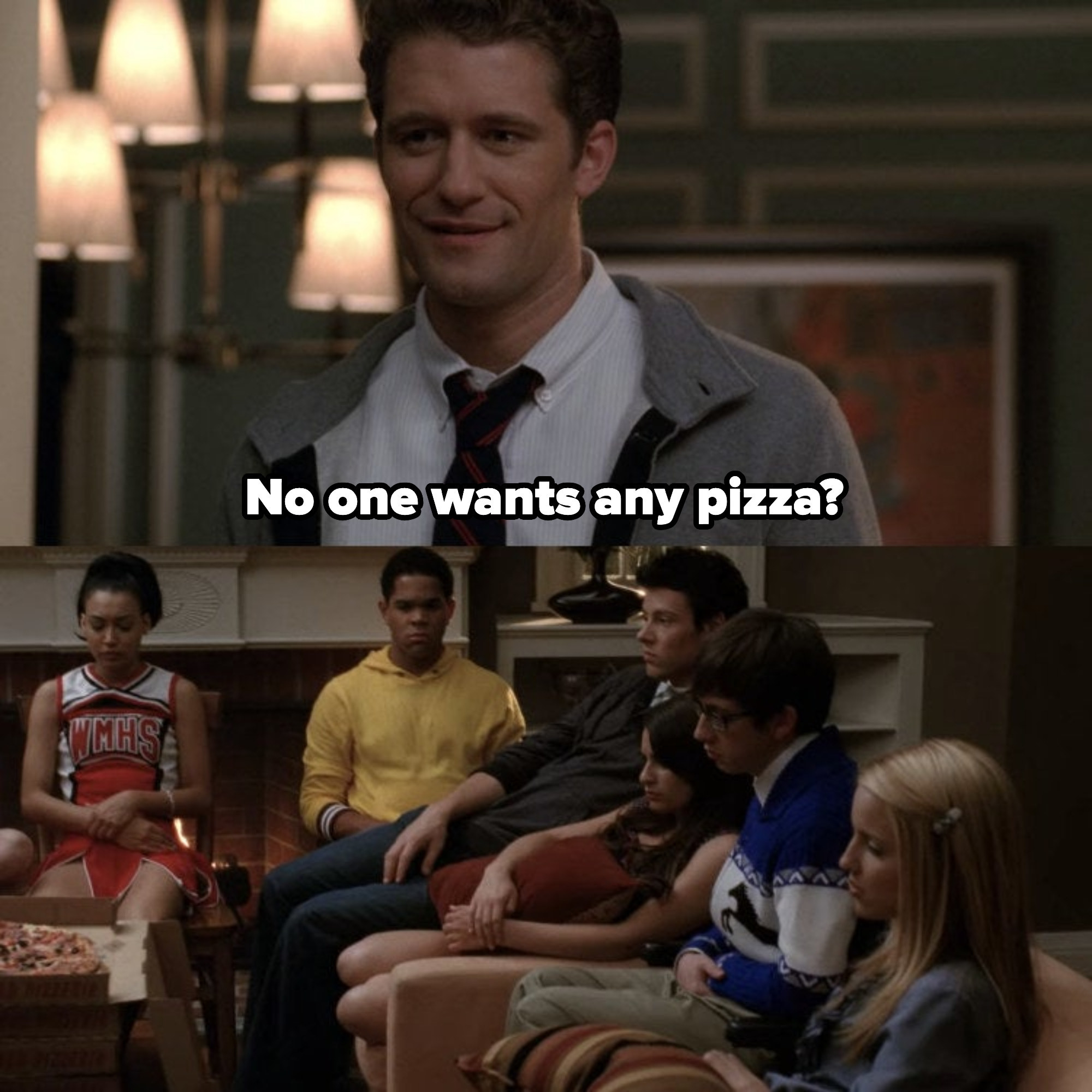 6.
When he lurked in the boys' locker room and listened to Finn sing while he was actively taking a shower: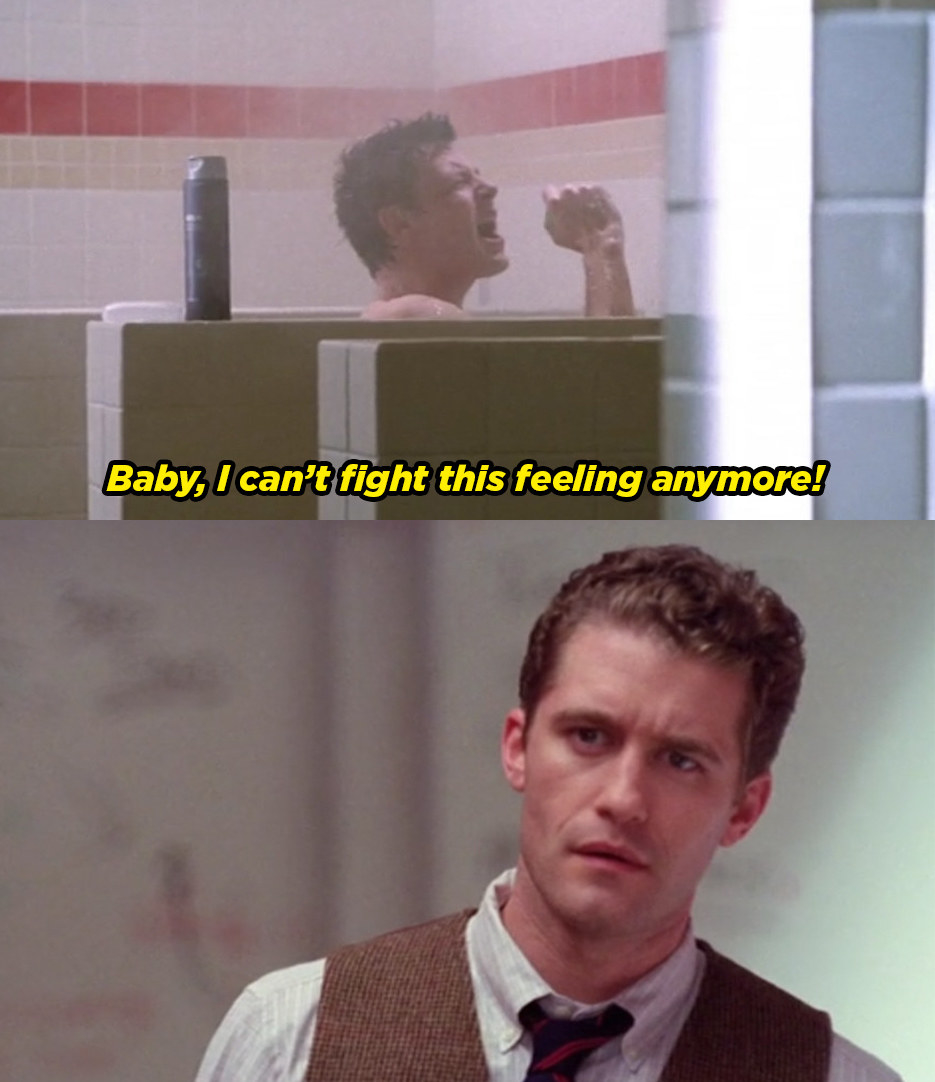 7.
When he planted drugs in Finn's locker and blackmailed him, just so Finn would join the glee club: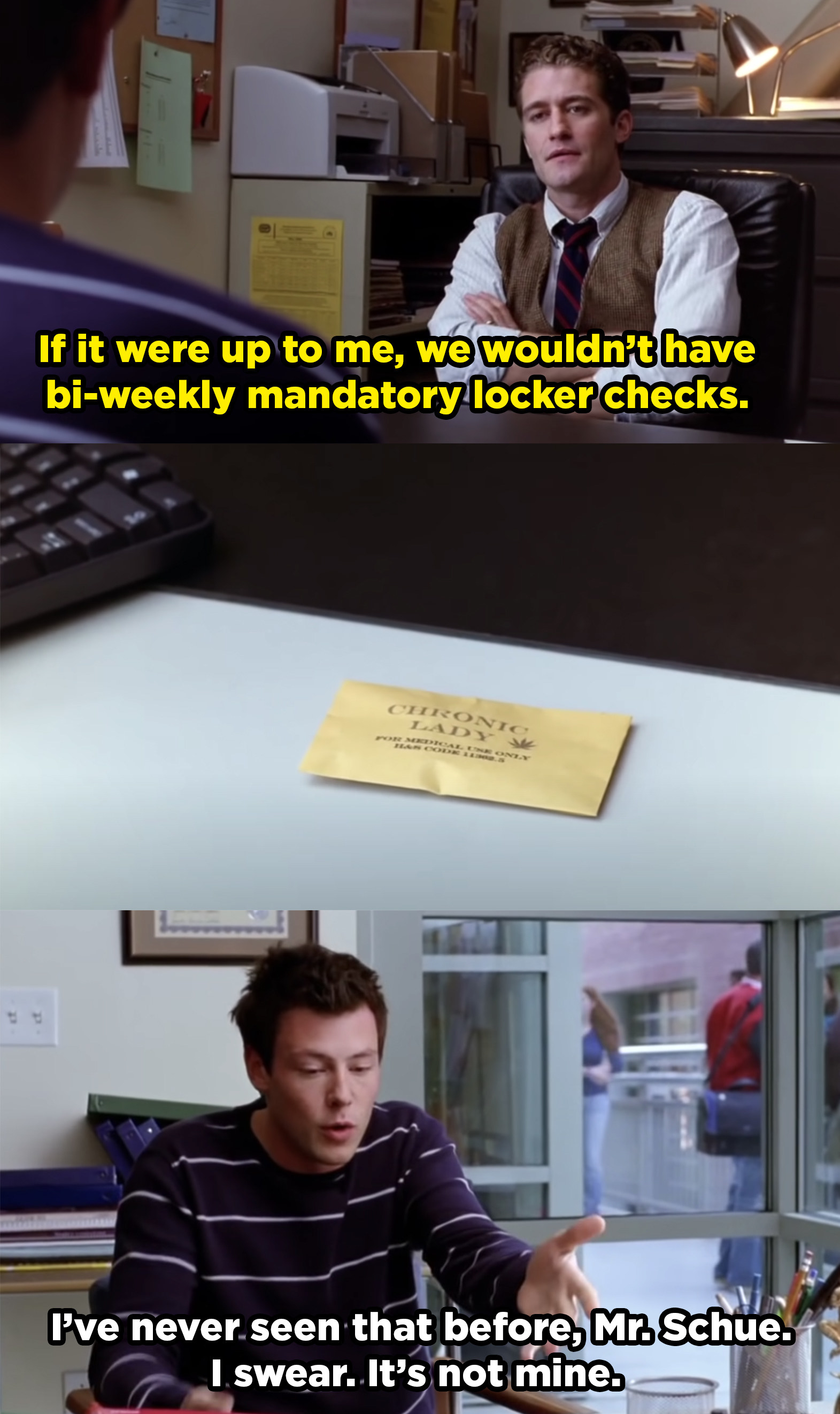 8.
When he actively bullied and fat-shamed Coach Beiste when he first started working at McKinley: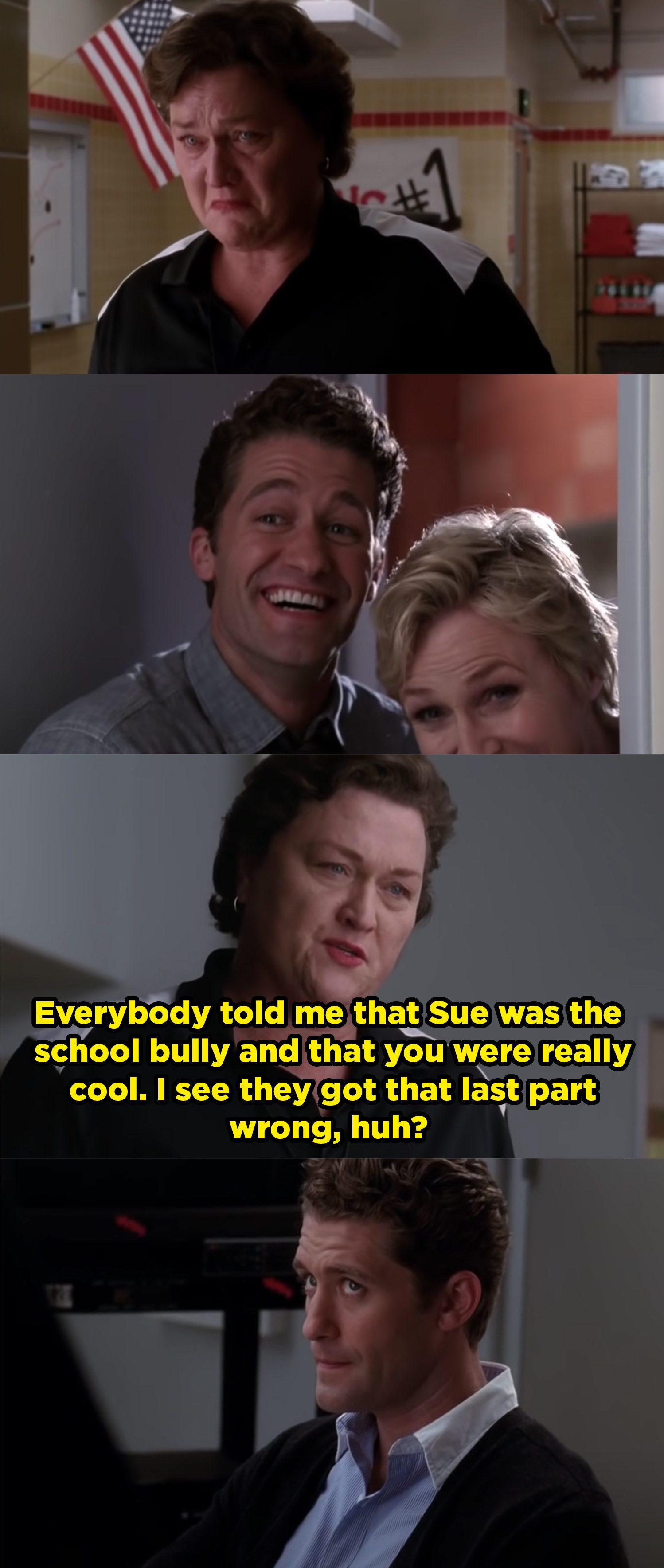 9.
When he had zero boundaries with the teenagers he taught...and even made one the best man at his wedding:
10.
When he ogled his female students whenever they performed:

11.
When he manipulated a colleague into thinking he had feelings for her, only to use her heartbreak to his advantage:
12.
When he told Marley she had to perform half-naked even if she didn't feel comfortable, and then when she didn't do it, he suspended her from glee club: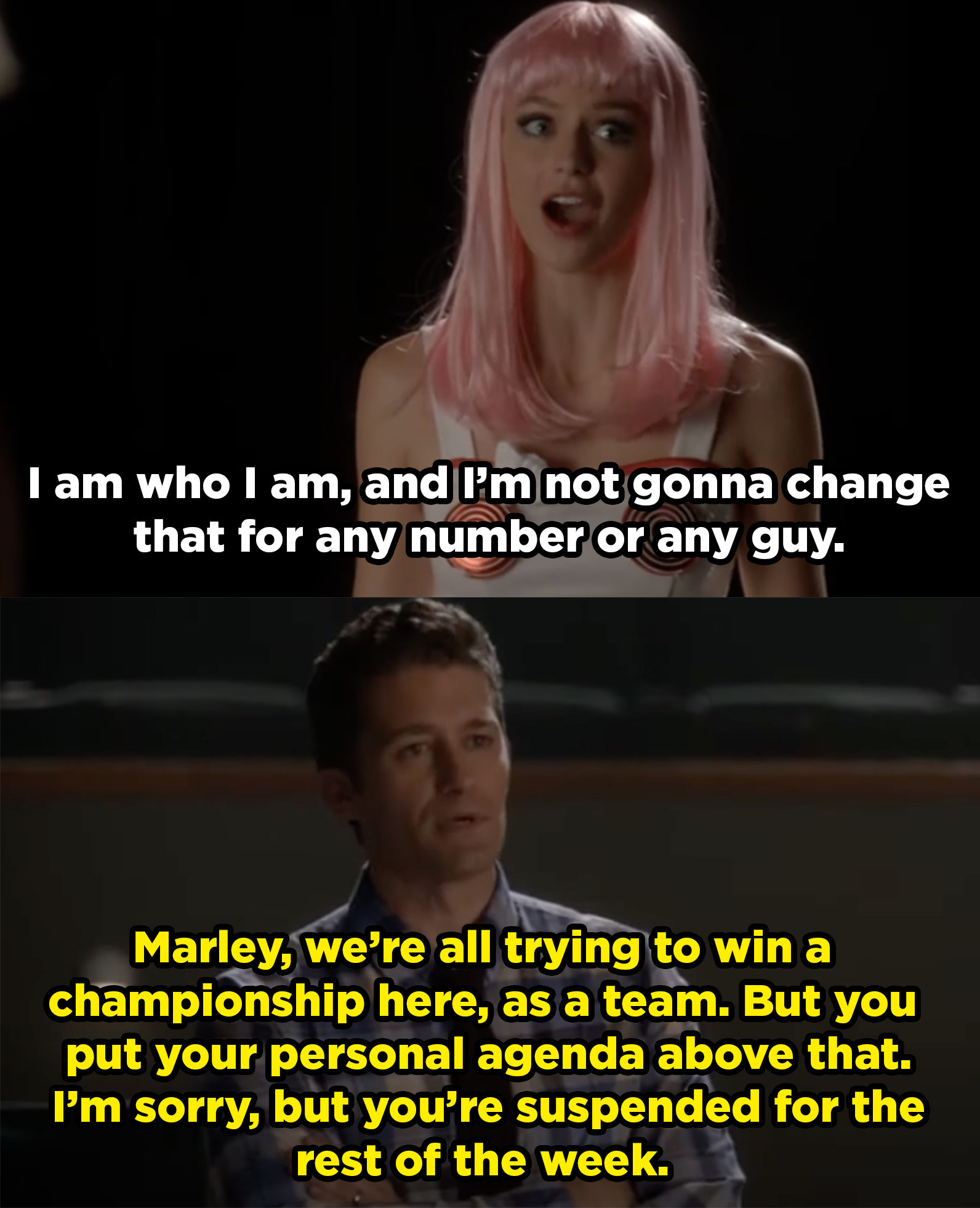 13.
When he worked as a Spanish teacher even though he, legit, knew zero Spanish and performed a hugely offensive rendition of "La Cucaracha":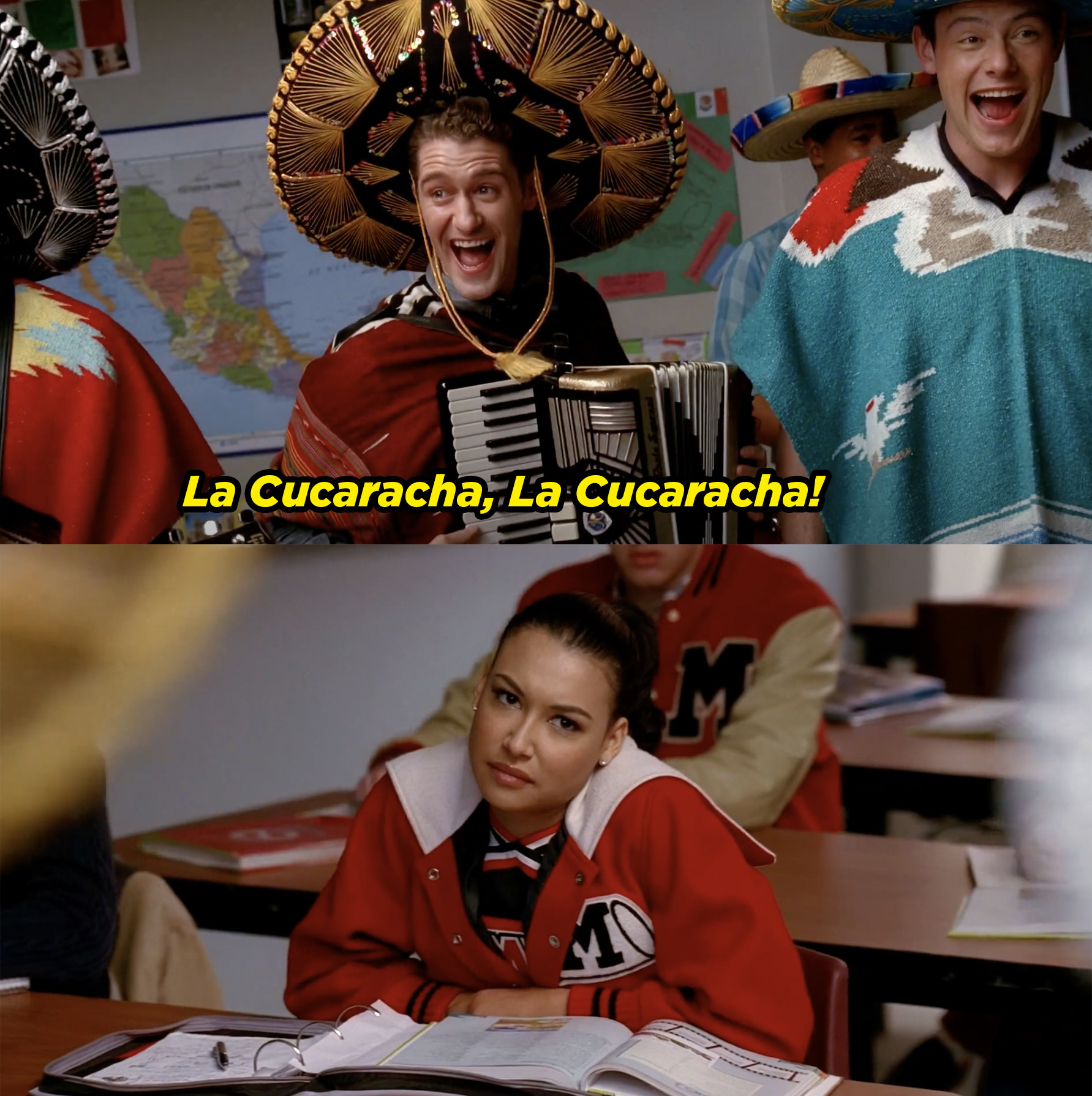 14.
When he and Emma had sex in a school bathroom and got caught by a student: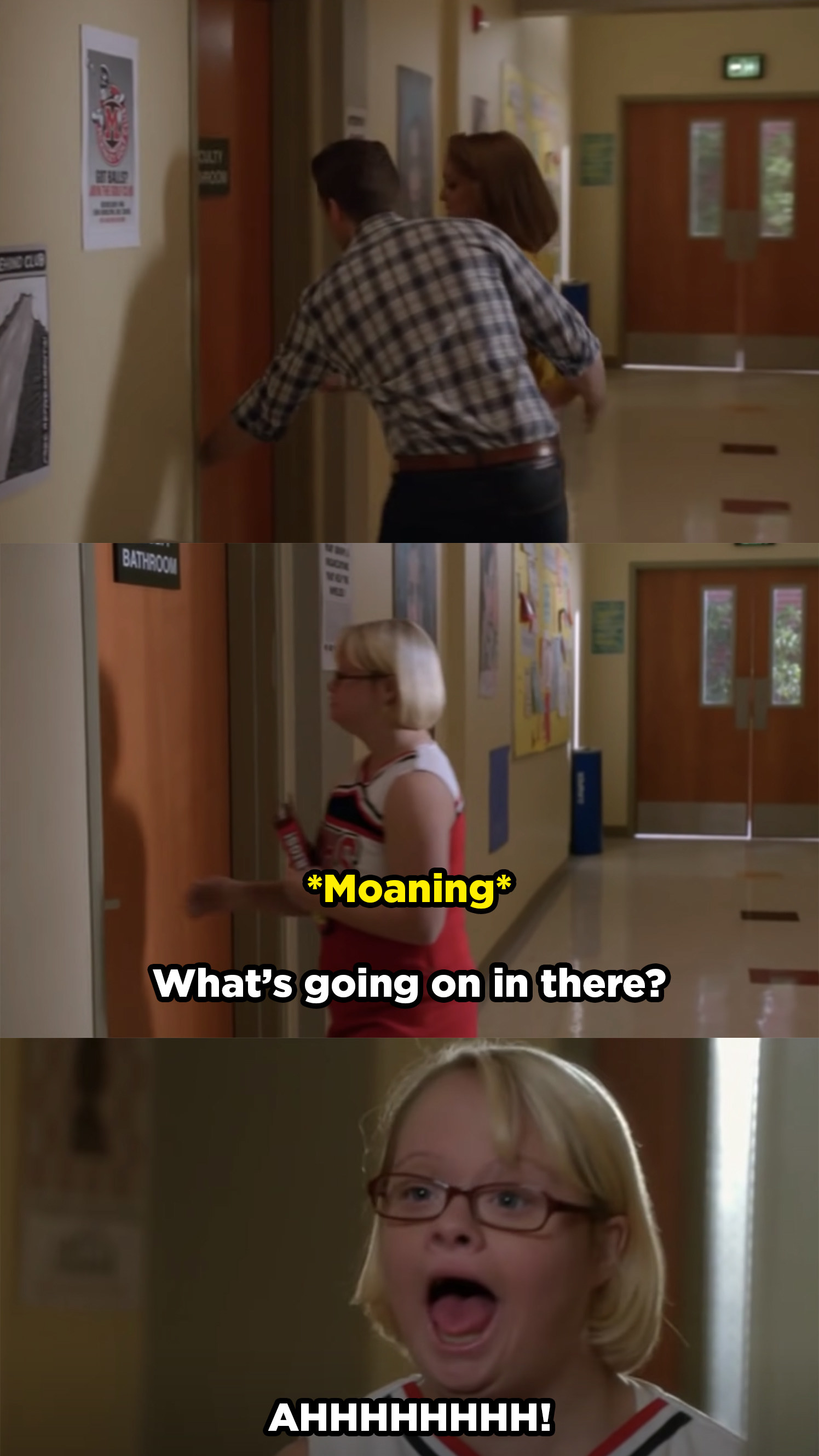 15.
When he sang "Endless Love" to a student, who then developed an extremely unhealthy obsession with him: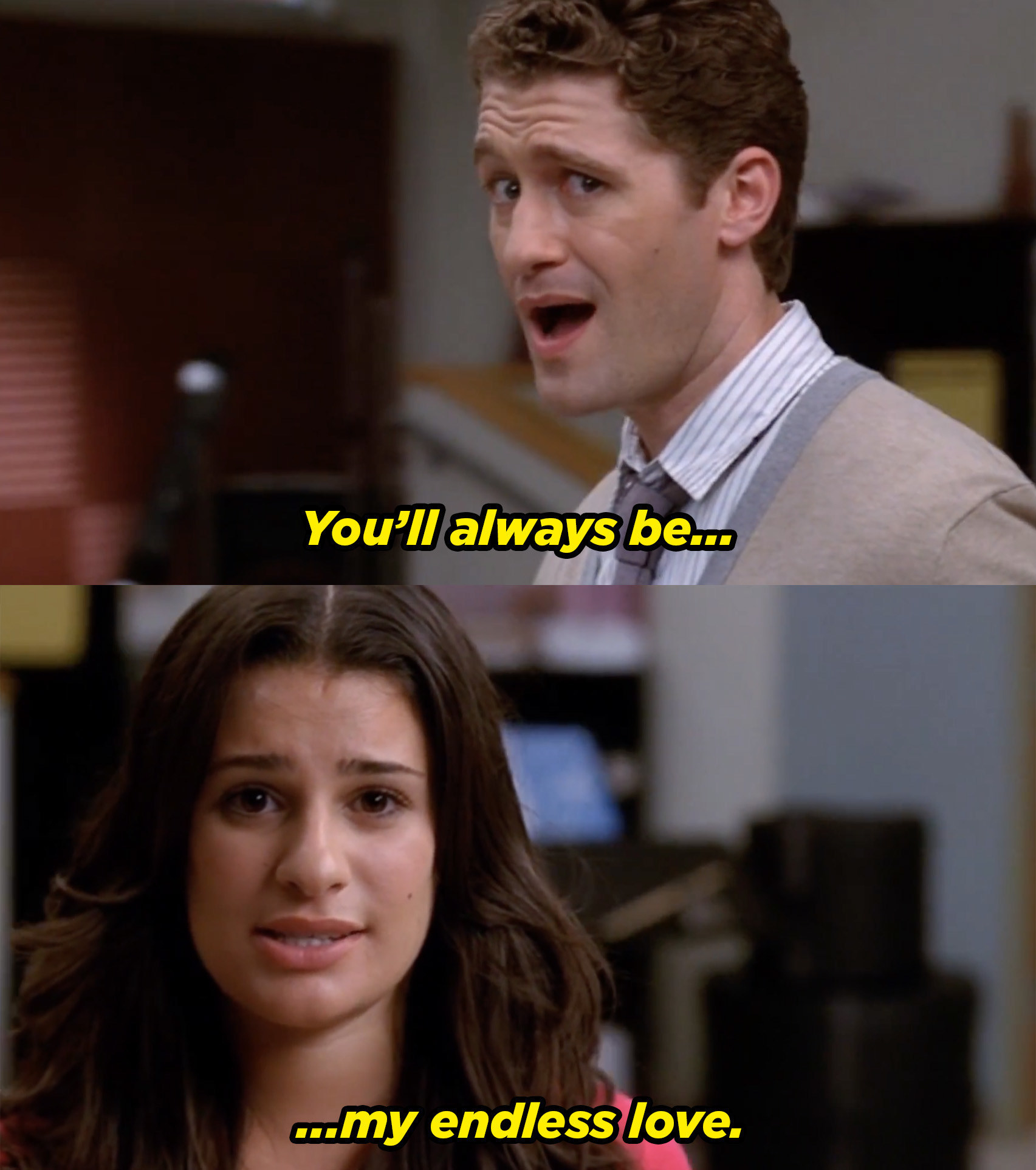 16.
When he forced his underage students to do Rocky Horror, knowing just how inappropriate it was for a school setting and then literally took his clothes off and did "sexy" things inside a classroom: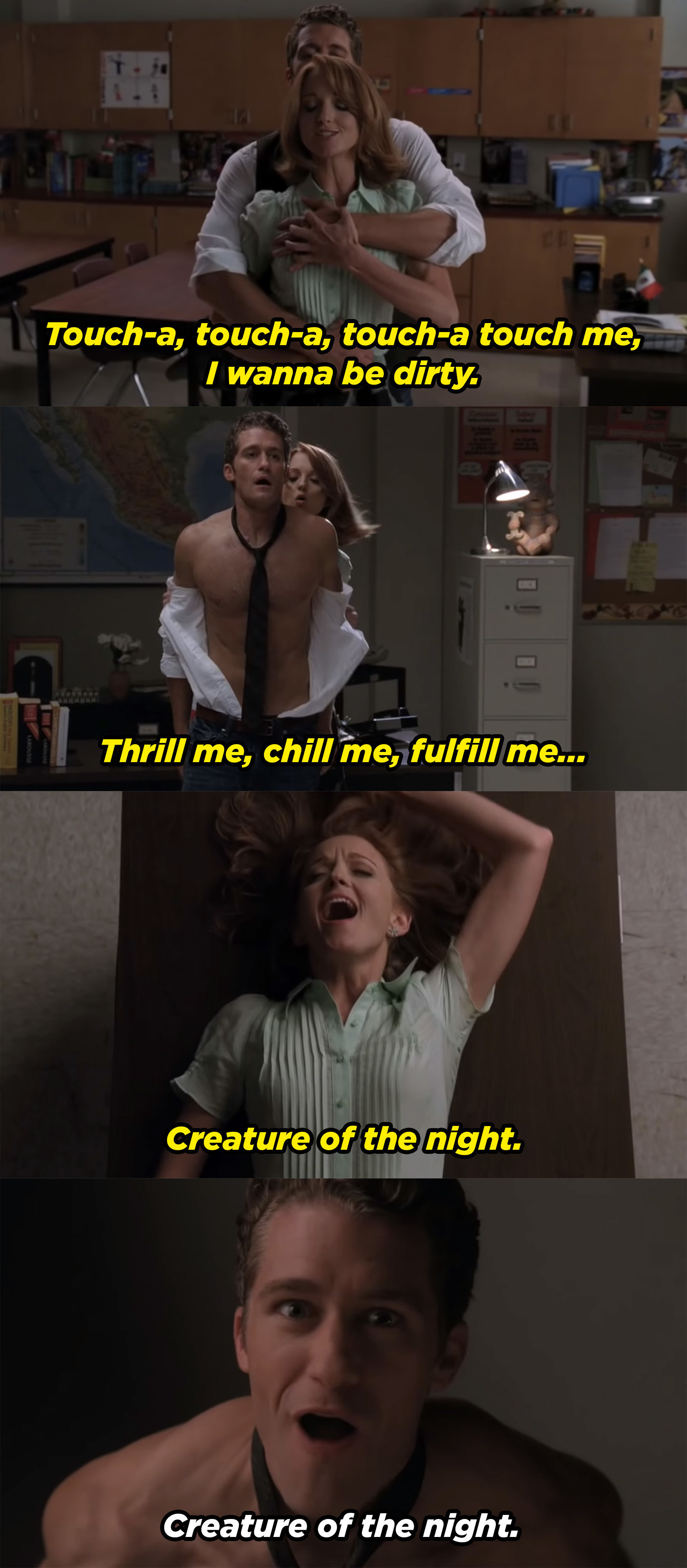 17.
When he rapped incessantly and did the absolute most while he danced, while trying so hard to relate to his students: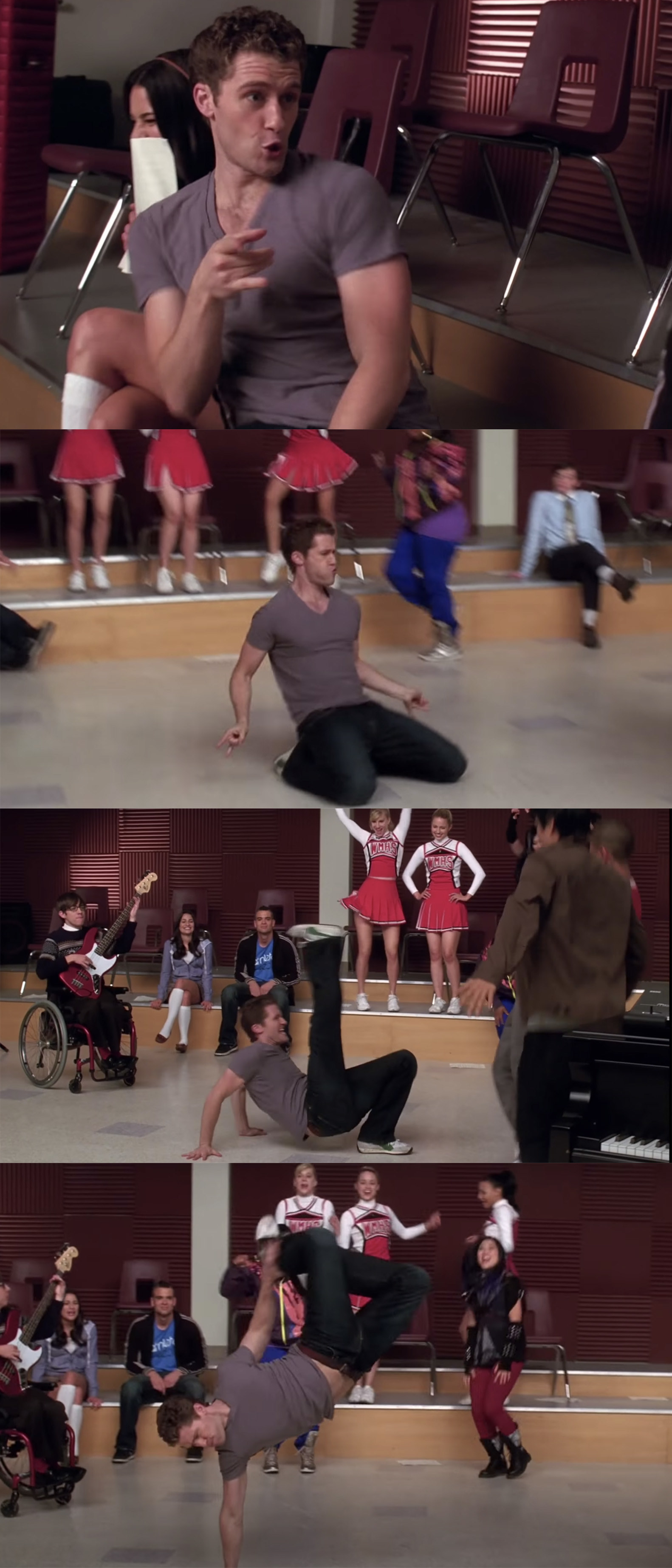 18.
And of course, when Mr. Schuester told his students that they were all minorities...because they were in the glee club: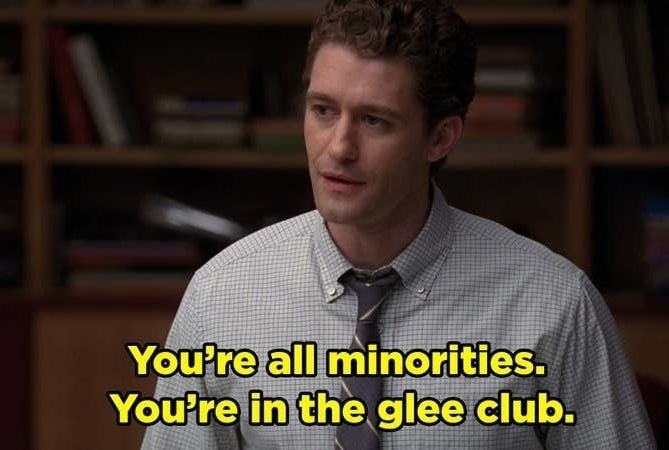 And I'm sure he did a lot more creepy things too. So, in the comments tell us your favorite (or least favorite) Mr. Schue moment.