Green Day, Fall Out Boy, and Weezer Are Going On Tour Together And Emo Is Back, Baby
Brb, grabbing my blackest eyeliner and studded belt.
Green Day, Weezer, AND Fall Out Boy have officially announced they're coming together for the "Hella Mega" stadium tour in 2020...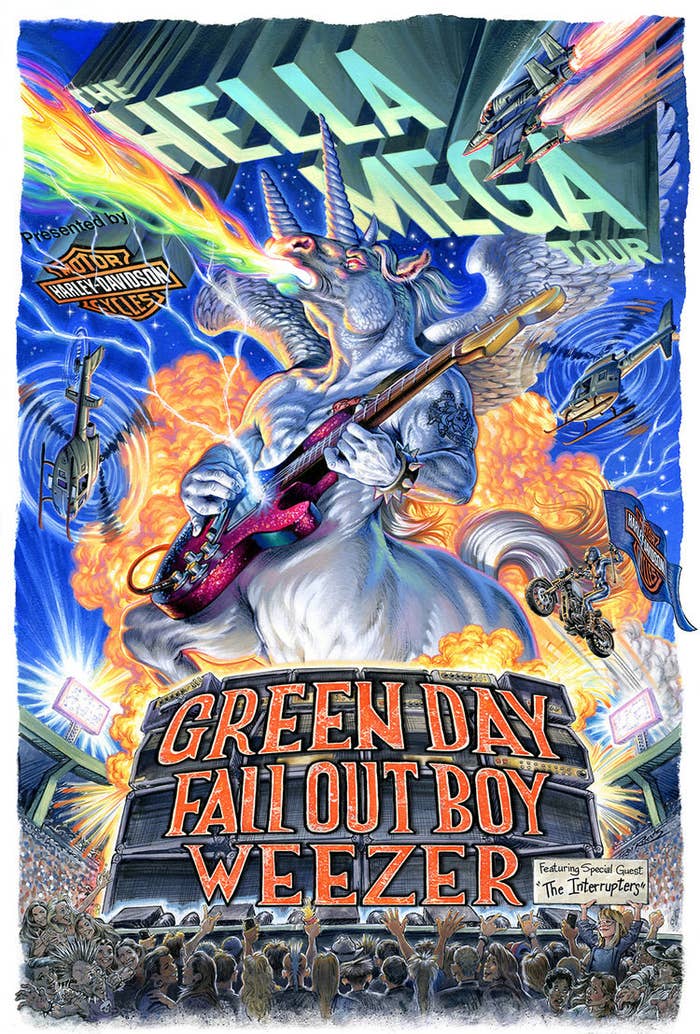 The tour — which begins June 13, 2020 — will start off in Europe, but return to the US for shows in July and August.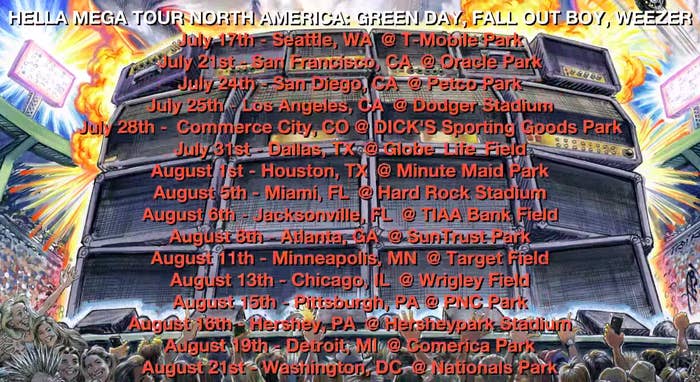 And Fall Out Boy's "Dear Future Self (Hands Up) feat. Wyclef Jean":
And needless to say, fans are PUMPED.
Tickets officially go on sale Sept. 20 at 10 a.m., local time.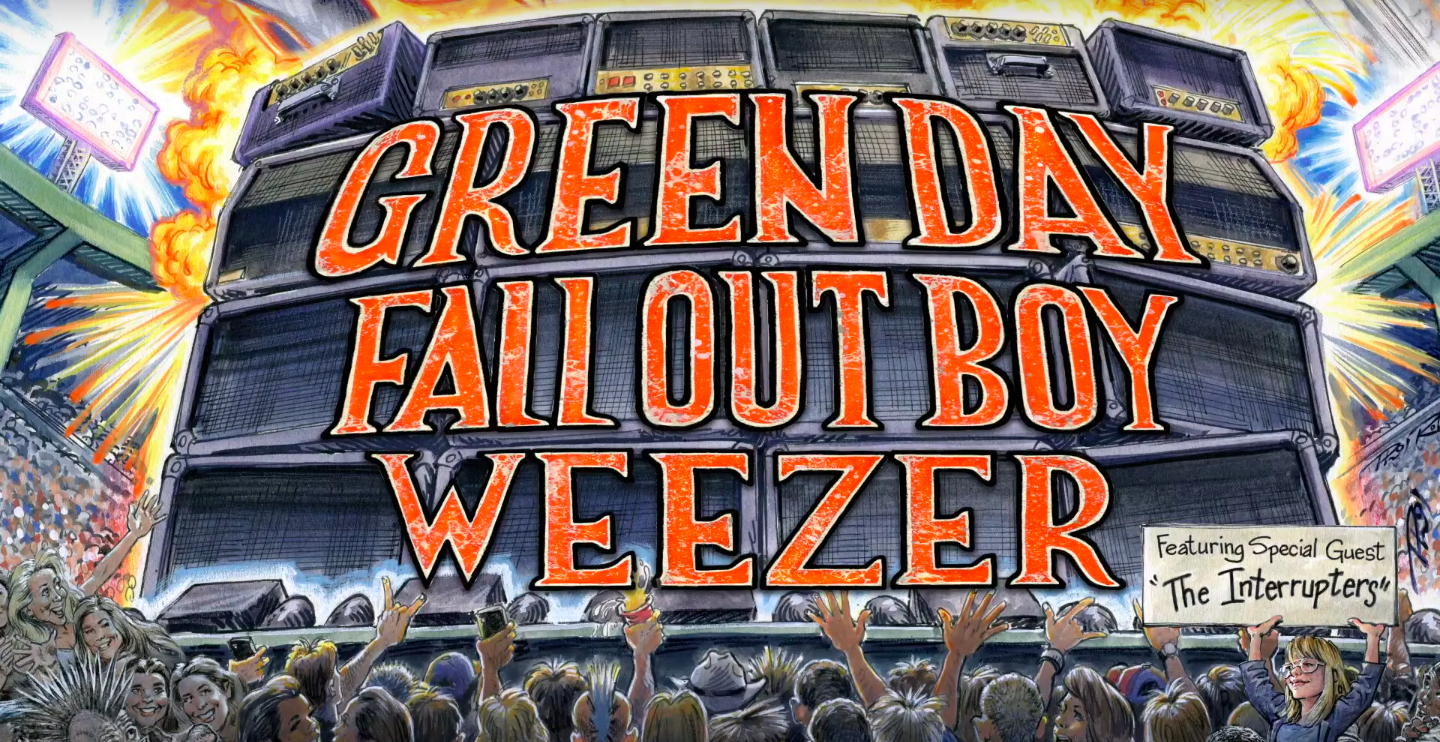 So grab your darkest eyeliner and your best studded belt, because emo is *officially* back, baby!