If you are a woman with an Instagram feed or a Facebook account, there's a good chance you will have seen ads for the fertility-tracking app Natural Cycles. A paid-up army of social media influencers has helped attract 900,000 registered users worldwide, including 250,000 in the UK, with sponsored content posted from light-filled Scandi-style bedrooms showing dewy-faced women religiously inputting their stats every morning.
Natural Cycles works by tracking daily body temperature changes alongside menstrual cycle data to create a personalised algorithm that aims to predict when ovulation occurs, thus indicating which days you should be able to have sex without becoming pregnant. It's the rhythm method for a tech-savvy age.
Women have told BuzzFeed News that they've turned to Natural Cycles on the basis of online word of mouth after having problems with prescribed contraception. But health experts have said they don't recommend the app as a form of contraception and say its users aren't being given enough information by doctors about the options open to them.
While Natural Cycles is the only fertility-tracking app to have been approved for contraceptive use in the EU, and has recently gained similar backing from the Food and Drug Administration in the US, medical professionals, including the Family Planning Association and the Royal College of Obstetricians and Gynaecologists' Faculty of Sexual and Reproductive Health, have appeared reluctant to give it the thumbs-up — at least without careful consultation with a doctor or sexual health practitioner, and the high-stakes caveat that you may still get pregnant.
The Advertising Standards Authority in the UK has also now banned Natural Cycles from describing the app as "highly accurate" and a "clinically tested alternative to birth control" in Facebook ads after it received several complaints that the claims were misleading.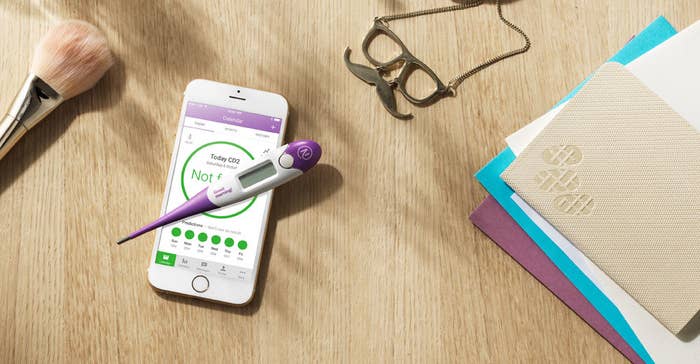 Natural Cycles says its ideal user is someone who is intending to have children in the next couple of years. The company's own research claims its product is 93% effective with typical use, compared with 91% for the Pill and 85% for condoms, but a lack of independent studies into its effectiveness and unpredictability of numerous external factors that affect ovulation have made the figure harder to trust. If you miss a pill, or a condom splits, you know about it. If you ovulate at a time other than when an app has predicted, you might not.
As the app's popularity has increased, so too has the number of reports of unwanted pregnancies among women using it. Last year the largest hospital in Stockholm, where Natural Cycles has its headquarters, reported that 37 out of 668 women who underwent abortions there had been using Natural Cycles as a contraceptive when they became pregnant.
But despite the questions over its effectiveness, for many women who say they feel let down by their doctors when exploring contraception options, the company's figures, medically endorsed or otherwise, have proved compelling, and the growing ubiquity of people singing the praises of a "natural" approach to birth control have led many to give it a go anyway.
Natural Cycles has become especially popular among women seeking alternatives to hormonal contraception, such as the Pill, the implant, and some types of IUD. Rachel Mantock, 24, began using Natural Cycles just over a year ago when she felt dissatisfied by the alternatives she was offered by her doctor.
Like many women, Mantock was first prescribed a generic progesterone and oestrogen hormonal contraceptive pill by her doctor in her teens, but she never felt like it really worked for her. "The worst thing was the mood alteration," she told BuzzFeed News. "The anxiety actually made it hard to get through the day at work and to do menial tasks."
She also found it made her breasts feel painful and her body bloated. "I put on a considerable amount of weight," she added. She felt better after switching to Yasmin, before she stopped taking the Pill entirely. However, when she started taking it again in her early twenties, she again began to experience adverse side-effects. "I had shooting pains in my arms and legs and migraine-level headaches," she told us. "I felt dizzy, disorientated, and panicked — it was as if my heart was constantly racing."
She didn't fare much better after her doctor suggested a switch to a progesterone-only contraceptive, commonly known as the "mini-pill", which made her anxious and caused her to bleed for 20 days of the month. "After that I thought I just don't want to use hormonal contraception because I couldn't find anything that wasn't going to make me super-anxious or give me annoying side-effects.
"That's when I came across Natural Cycles."
Mantock said she no longer experiences the side-effects that came with the Pill, and she's found it easy to manage the rigorous tracking and inputting of temperature and cycle data required to ensure the app is effective, so she remains positive about using it as a contraceptive.
"It teaches you to think about the ovulation phase and it does make me feel quite empowered — I don't need to be a slave to medication and compromise," she said.
"I don't know if I'm maybe in a false sense of security because I've been using it this long and I'm not pregnant," she said. "But for me so far it works."
Mantock found Natural Cycles online and decided to give it a go after reading detailed information about how it works on the company's website, despite being advised against it by a sexual health nurse who warned her that it was "not proven and quite dangerous".
She didn't discuss using the app with her GP, who told her that condoms or a copper coil — a form of IUD that doesn't release hormones — were her best options if hormonal contraception didn't work for her. "I think they advised me to the best of their ability in terms of what the NHS offers, and I was quite aware of what was on offer," she said.
Another user, Aida Dames, 25, said she got a similar response from her GP when she decided she didn't want to take hormonal contraception anymore. While she hadn't experienced side-effects as extreme as those described by Mantock, she had begun to feel depressed, and her skin was breaking out far more than it used to.
Dames originally considered trying the copper coil but found her doctor dismissive. "When you go to a GP, I feel like they're trying to push a certain kind of thing at you and don't tell you about everything you could use, especially when it comes to natural ways of doing it," she told us.
"It felt like they just gave you the pill and said: 'Yeah, take this, you'll be fine. If your legs start hurting maybe you will have a blood clot, so come and see us.'"
After seeing ads for Natural Cycles on Facebook and Instagram, Dames looked up videos about the app on YouTube to get an idea of other people's experience using it, and was drawn to it as a nonhormonal option. Dames said she also read up on medical research around fertility tracking that she found on the internet.
"I figured it must be the most natural and least harmful way to go about it, so I decided to do some more research into it and when I came off the Pill I went straight on to Natural Cycles to see how it was," Dames said.
"I've been on it since September, and so far I've enjoyed it. I haven't had any problems with it."
Dames has not taken part in any paid partnerships with Natural Cycles, which works with social media influencers as a key part of its marketing strategy, but she has independently posted videos to her YouTube channel detailing her positive experience of switching to the app.
She has since been contacted by several women who recognised their own experiences with the Pill in the candid accounts she has shared. Dames believes that social media has opened up the conversation around contraception, whereas she felt unable to meaningfully discuss it with her doctor.
"There's a shift. There's definitely something happening and social media plays a huge part of it," she said.
Such stories were concerning to Bekki Burbidge, the deputy chief executive of the Family Planning Association (FPA), a registered charity that works to help people make informed choices about sexual health. Burbidge said that peer-to-peer advice can form a valuable aspect of contraceptive choice but was wary of it as a substitute for, rather than a supplement to, professional medical guidance.

"People talk to their friends, they talk to their family, and I think looking online and at social media is a perfectly valid way of finding out information. It's what people do now," she told BuzzFeed News, noting that a key part of FPA's work is ensuring that those looking for it can find extensive and impartial information about contraception on the charity's website.
"It's very much about giving women the tools to make an informed choice. But you need professional services to back that up," she continued.
Burbidge said that without the support of a trained fertility awareness teacher, she would not recommend the use of Natural Cycles as a contraceptive, partly due to the lack of independent research into its effectiveness, but also because she feels that apps are not sufficiently able to take account of the numerous contributing factors that can affect fertility predictions.
"An app isn't going to be able to tell you if you're doing things right or wrong, or what makes things less effective," she said.
"We know that people don't read all the information, and you need to be very motivated and also to be living quite a stable lifestyle."
But, as was the case for the Natural Cycles users we spoke to, professional services in the UK are often lacking. A survey of more than 1,000 GPs conducted by FPA late last year found that only 2% of respondents were able to offer the full range of contraceptive methods to patients, and more than half said there is not enough time in a standard contraception appointment to talk about the options.
In recent years NHS services offering support around contraception have been stretched. GPs are increasingly struggling to deal with a growing number of patients with dwindling staff, meaning that waiting times for appointments can be long, and the appointments themselves are short.
"I think some GPs are amazing and have an interest in contraception and are completely up to date and will be able to advise, but even so, to counsel women effectively in a 10-minute consultation and give them their choices can be hard," Burbidge said.
While dedicated sexual health clinics can offer more detailed advice and often a wider range of options, many councils have been forced to axe these services due to budget constraints, with a further 72 councils planning clinic closures over the next year, according to research by the BBC.
"GPs haven't got the funding to train their staff to fit long-acting reversible contraception and so instead they'll signpost to sexual health services, but sexual health services are being cut so they're signposting back to GPs who haven't necessarily got the capacity to deal with that," Burbidge said.
"In some areas you can only access the sexual health services for contraception if you're under 25, so over-25s are directed to their GP as a matter of course, but then you've got to be able to get an appointment!"
The terms and conditions for Natural Cycles, which users must agree to by checking a tick-box when signing up, strongly advise that users seek professional medical guidance when deciding to use the app.

"It is important to understand that information provided by us does not replace the need for regular consultation with your doctor," the Ts & Cs say.
"You understand and agree to that your use of the Services and Products shall not be a substitute to regular necessary medical consultations by a physician or other qualified healthcare professional," they continue.
But these warnings are conspicuously absent when you get away from the small print and out on social media.
"Being natural does it way better for me personally!" @Naomigenes writes in a sponsored Instagram post where she is pictured using the app in front of the bathroom mirror, with caramel waved hair tumbling down the back of her silk pyjamas.
"Take care of your body, it is the only place you have to live! Mornings start with @naturalcycles putting me in control of my body," @Taramays25 tells more than 32,000 followers in another sponsored Instagram post.
Dr Diana Mansour, vice president of the RCOG's Faculty of Sexual and Reproductive Health, agrees that a lack of NHS resources is having a negative impact on women's contraceptive choice, and wasn't surprised to see many turn to apps such as Natural Cycles as a result.
"If you've got questions about contraception, you might not have time to cover it in a 10-minute appointment, whereas you might have been able to in a community service where it's a specialism, so perhaps women are looking for something new and something different," she said.
Mansour does believe that fertility tracking could be an effective method of contraception but, like Burbidge, feels that human error could too easily let it down and does not recommend Natural Cycles as contraception.
"It's as effective as the Pill if you're super-duper following every correct thing you should be doing with temperature and abstinence [on fertile days]," she said. "If you don't want to get pregnant, really you need to be using a long-acting, reversible method."
GPs have also recognised that the "complex and fragmented way sexual and reproductive health services in the community are commissioned" is an issue when it comes to offering adequate contraceptive choice.
"It's so frustrating as we've had years of improvement in the quality of sexual and reproductive healthcare, which has seen teenage pregnancy rates halved, and take-up of long-acting reversible contraceptives (LARC) increasing — progress that is now under serious threat, and we fear it will be our most vulnerable patients who are affected most," Professor Helen Stokes-Lampard, a GP and chair of the Royal College of GPs, told BuzzFeed News.
Stokes-Lampard said that lack of funding meant that the availability of GPs who are trained and able to offer LARC-fitting clinics at their surgeries was "patchy" across the country.
But while she recognised that short GP appointments were not an adequate alternative to dedicated contraception clinics, she worried that extending them could lead to problems for patients overall.
"The standard 10-minute consultation is simply not fit for purpose for GPs to have the necessary in-depth conversations with their patients starting new contraception, to explore the various forms of contraception and understand the elements of patients' lives to work out what might suit them best," she said. "However, offering longer consultations means offering fewer, and patients are already waiting too long for an appointment."
For the app's champions, it offers a solution to these problems. Sheleana Aiyana, who cofounded the online wellness community Rising Woman, is a Canada-based ambassador for Natural Cycles as a result of her near-perfect use of the app for over a year. She has not undertaken a paid partnership with Natural Cycles, but has used her platforms to praise and recommend the app, including in a blog post titled "The four seasons of a woman's cycle explained week by week," and in several Instagram posts.

Aiyana told BuzzFeed News that members of the Rising Woman community around the world would often describe having hit a wall when trying to explore more conventional methods of contraception.
"We don't always feel heard or seen by doctors," she said. "Oftentimes you go into a doctor's office and share a problem and they'll offer you birth control and antidepressants and that's it.
"We don't want those things, and when you're in a group full of women who are doing something else that works and doesn't put hormones into your body and doesn't put you at risk, you're going to try it."
Aiyana recognised the responsibility that came with recommending something as high-stakes as a fertility-tracking app, but felt confident that it was effective, especially in light of the recent FDA approval.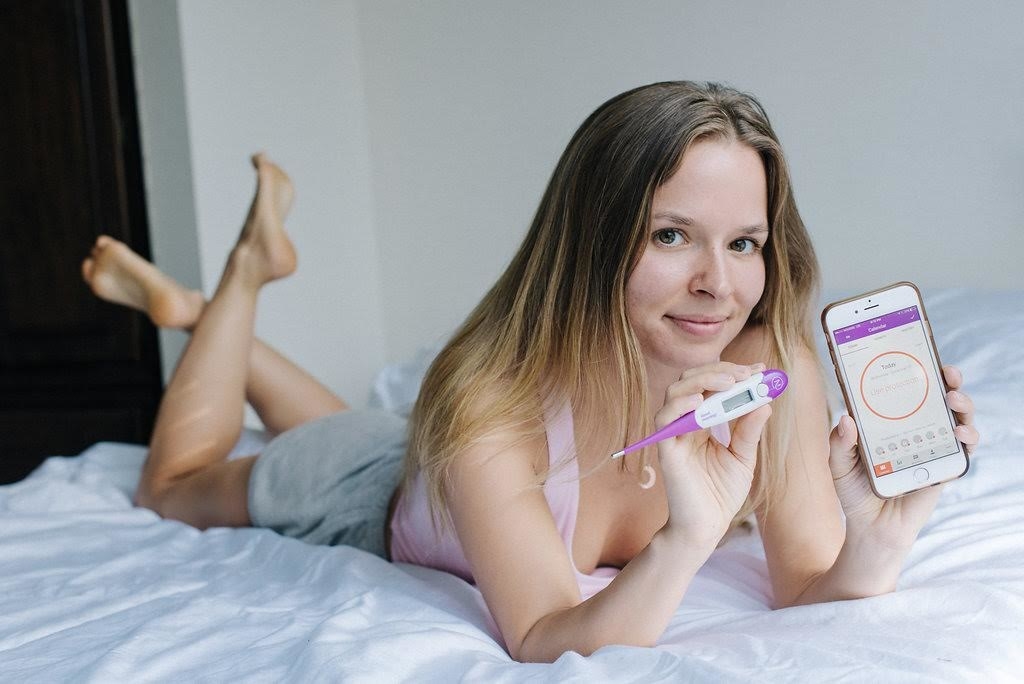 "I feel like what we can do is share information and share what's working for us, and it's up to every person to go out and make sure that's actually right for them," she said.
"I talk to so many women who say that by doing this they know their body so much better, and when you know your body you can work your life around your cycle rather than feeling like you're constantly dragging a rock uphill."
Natural Cycles' CEO, Raoul Scherwitzl, told BuzzFeed News that "in any partnership collaborations, we encourage women to be transparent and engage in discussions related to their own experiences with contraceptive methods, both positive and negative".
Scherwitzl said that Natural Cycles ambassadors are briefed that the company is focused on contraceptive choice and does not discourage the use of hormonal contraception, while also working to ensure that they do not censor an ambassador's opinion.
"We make sure that all discussions are based on the ambassador's own experiences and opinions, and work together with ambassadors to ensure that our core educational messages are clearly communicated in all of their posts," he continued.
He went on to point out that when posting content sponsored by Natural Cycles, ambassadors are required to incorporate a number of "educational messages", including the importance of a consistent daily routine, the need to use condoms or abstain from sex on fertile days, that users must be over 18, and that Natural Cycles is 93% effective and does not protect from STIs.
While potential users will be directed to terms and conditions before being able to use the app, the importance of seeking professional medical guidance is not otherwise mentioned in marketing materials, nor are influencers asked to state this in any Natural Cycles sponsored content.
"We understand our responsibility as a provider of contraception, to ensure that our marketing materials and practices are clear, consistent and accurate and in order to enable women to make an informed choice on which method of contraception is right for them," Scherwitzl added.
"It is our mission to provide our users with the very best care, and we take our responsibility in educating women about how to use Natural Cycles very seriously."