Why A Second EU Referendum Is Not Going To Happen Despite A Million People Signing A Petition
A petition asking for a second referendum on the UK's membership of the EU is the most popular government petition ever. But could it actually happen?
On Thursday 23 June, British people made the historic decision to leave the European Union.
The petition states that a second referendum should be called on the basis that Leave won with less than 60% of the vote, with turnout below 75%.

Britain's exit from the EU was signalled early on Friday morning with 51.9% of voters opting to Leave, while 48.1% chose to Remain. Turnout was 72%.
When the petition surpassed 823,000 signatures on Saturday morning, it became the most popular government petition ever.
But how likely is a second referendum? In short, not very.
"There is no requirement for the UK to have a second referendum before it leaves: Both the Remain and Leave camps said they would abide by the result of the referendum and 'leave means leave,'" BuzzFeed News special correspondent James Ball wrote when the petition launched on Friday.
While a future prime minister might in theory want to call a second referendum, particularly if the economy begins to struggle in the years it will take Britain to complete the departure process, the rest of the EU might not be keen to let the UK back in.
BuzzFeed News Europe editor Alberto Nardelli agreed that the likelihood of a second referendum was extremely low "because EU countries would then be open to blackmail from pretty much everyone. In other words there will be no new membership terms offered".
Asked about the possibility of further concessions from the EU, one senior official recently told BuzzFeed News, "What would concessions mean? 'Please do stay, we'll let you blackmail us any time you see fit?'"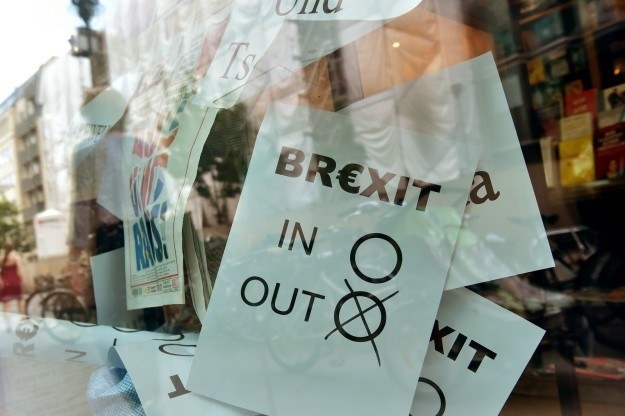 There might not be much time for a second referendum to be held anyway. Once article 50 – the formal process for a member state to leave the EU – is triggered, something EU leaders have made clear they want to happen with haste, it may no longer be possible.

Italy's foreign minister reiterated to BuzzFeed News on Saturday that "Britain should [trigger article 50] as soon as is reasonably possible because the current limbo is counterproductive".
Plus, the majority of the petition's signatures came from areas that already voted heavily for Remain (darker red on the map), so while there are regretful Leave voters out there, there's no reason to believe the result of a second referendum would be any different from the first.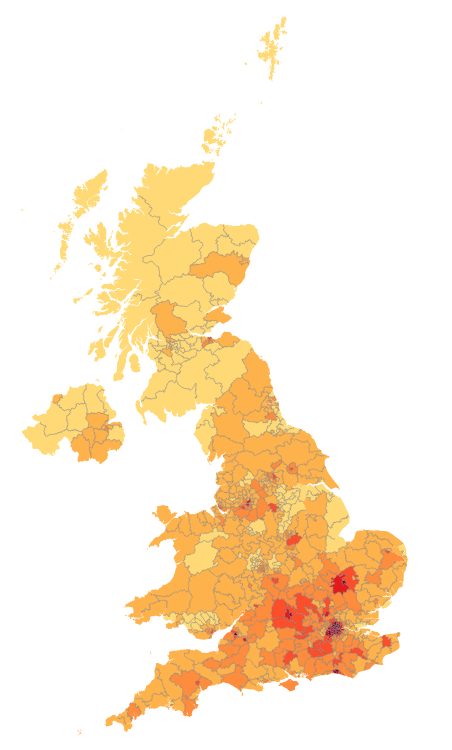 The petition for a second referendum received the fewest signatures in Walsall North, just outside Birmingham, where 67.9% of the electorate voted Leave. The turnout was 69%, compared with just 30% in last May's general election.

In Bristol West, where the petition has taken the most signatures, 62% of people voted in favour of Remain with a 73% turnout.
Leave votes were spread across the UK, with the greatest concentration in the East and North East of England, where the petition had not gained great momentum.
Seven of the top ten regions that voted Remain were in London, which was heavily represented by the petition, alongside Brighton, another Remain stronghold.

A spokesperson for Downing Street told BuzzFeed News they had no specific response to the petition at this stage, but pointed to the finality of the referendum highlighted in prime minister David Cameron's resignation speech on Friday.

"The British people have made a choice," Cameron said. "That needs to not only be respected, but those on the losing side of the argument, myself included, should help to make it work."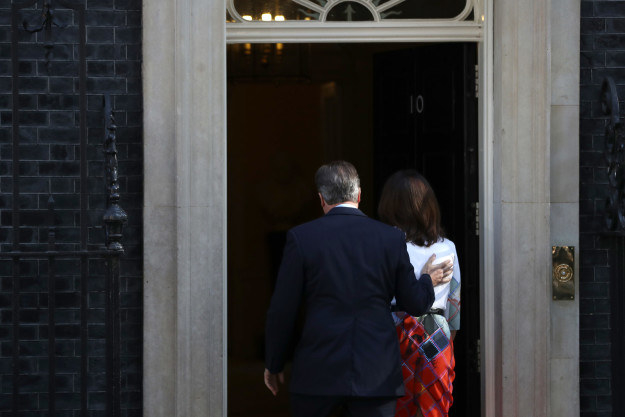 Elsewhere a petition to declare London an independent state from the rest of the UK had gained momentum, with over 120,000 signatures on Saturday morning.
James O'Malley told BuzzFeed News he set up the petition at around 6am on Friday, a little after the referendum result was called, as a joke in response to the stark contrast between Leave and Remain support in the capital and the rest of the country.
But after it went viral later that day, he began to think more seriously about the prospect. "London is a world city, and one that reflects the values of the European Union: Both are symbols of the better angels of our nature, as we embrace the wider world rather than try to shut it away," he said.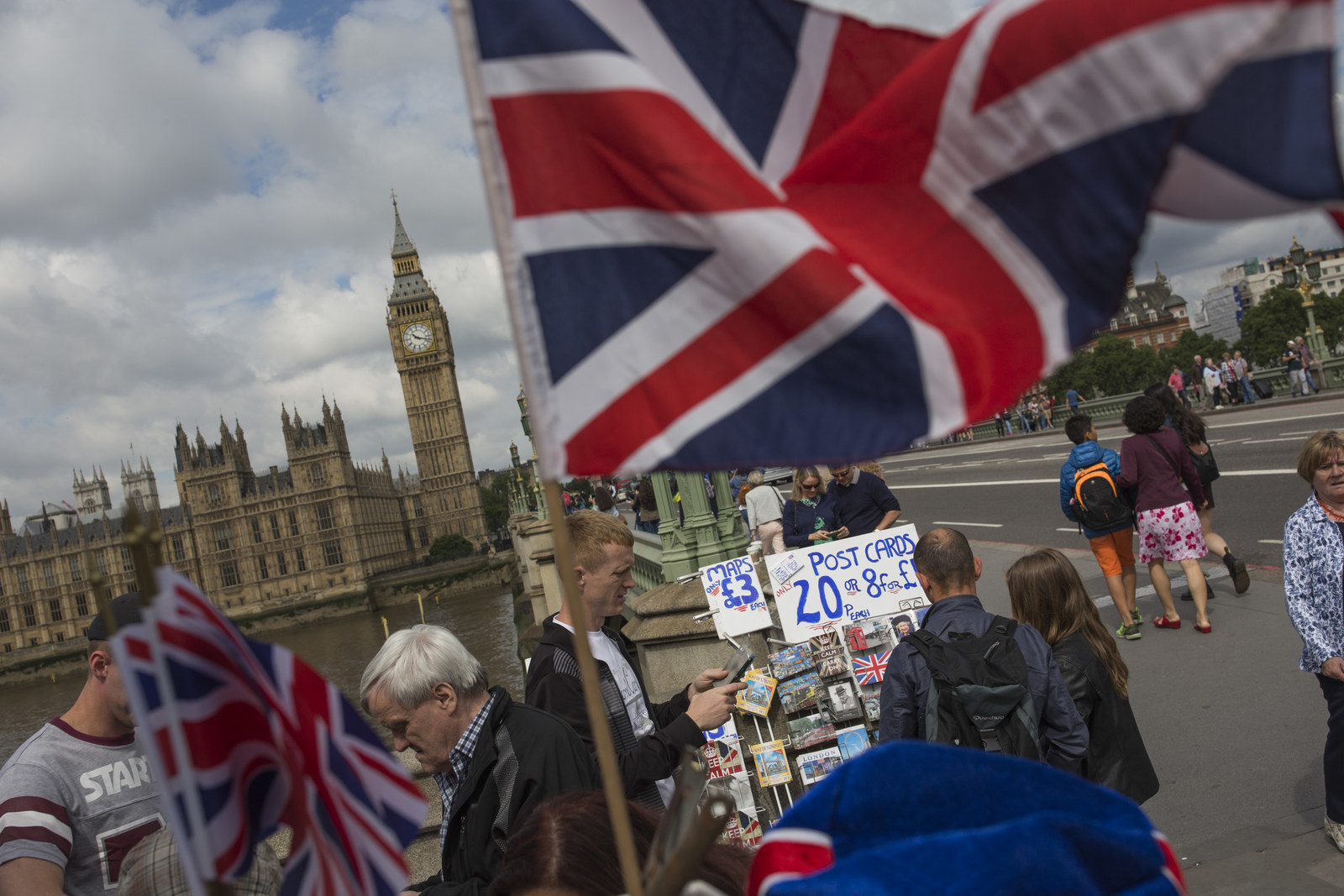 Asked whether he thought the concept of an independent London was divisive, O'Malley said the idea only reflected a divide that clearly already existed in the country.
But, he added, "I wouldn't want it to put up passport control on the M25 or have a points-based system for people coming to live in our great city.
"I'd want London to remain open to new people and new ideas. Which is why I want London to remain in the EU."
In a statement issued on Friday, London mayor Sadiq Khan said: "I want to send a clear message to every European resident living in London – you are very welcome here. As a city, we are grateful for the enormous contribution you make, and that will not change as a result of this referendum.
"There are nearly 1 million European citizens living in London today, and they bring huge benefits to our city – working hard, paying taxes, working in our public services, and contributing to our civic and cultural life."
He added: "We all have a responsibility to now seek to heal the divisions that have emerged throughout this campaign – and to focus on what unites us, rather than that which divides us."