A 7-year-old girl in Essex has died after strong winds caused a bouncy castle she was playing in to be swept up and blown away "by some distance," local police have said.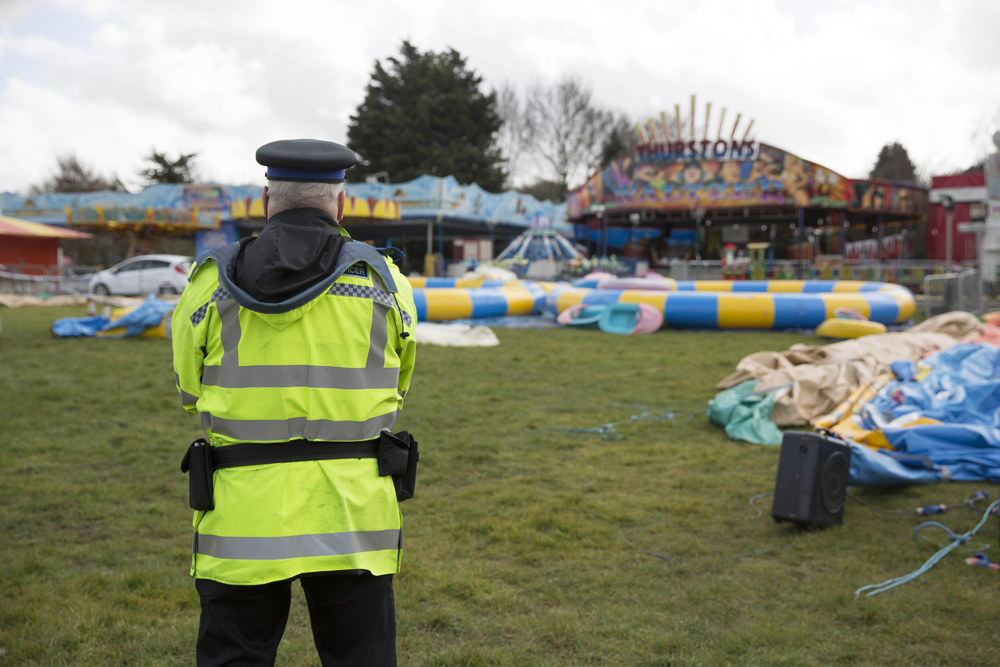 The young girl, who was named as Summer Grant of Norwich, was treated for her injuries at the scene after the East England Ambulance Service (EEAS) was called to Harlow Town Park at around 4.15pm on Saturday.
She was taken to nearby Princess Alexandra Hospital, Harlow, where she died, "despite the best efforts of everyone involved," a spokesperson for EEAS said.
"Our thoughts are with the friends and family involved on this sad day."
A postmortem examination carried out on Sunday found the cause of her death was multiple injuries.
A 24-year-old woman and a 27-year-old man from Cambridgeshire were arrested on suspicion of manslaughter by gross negligence, Essex Police said.
The pair have since been bailed until May 4 pending further enquiries.
An investigation into what happened is being led by Essex Serious Crime Directorate.
"This is a very tragic incident where a young girl has lost her life. My deepest sympathies go out to her family," detective inspector Daniel Stoten said in a statement.
"We are trying to establish the circumstances surrounding how the girl came to be injured and I urge anyone who was at the event and witnessed the incident to contact me."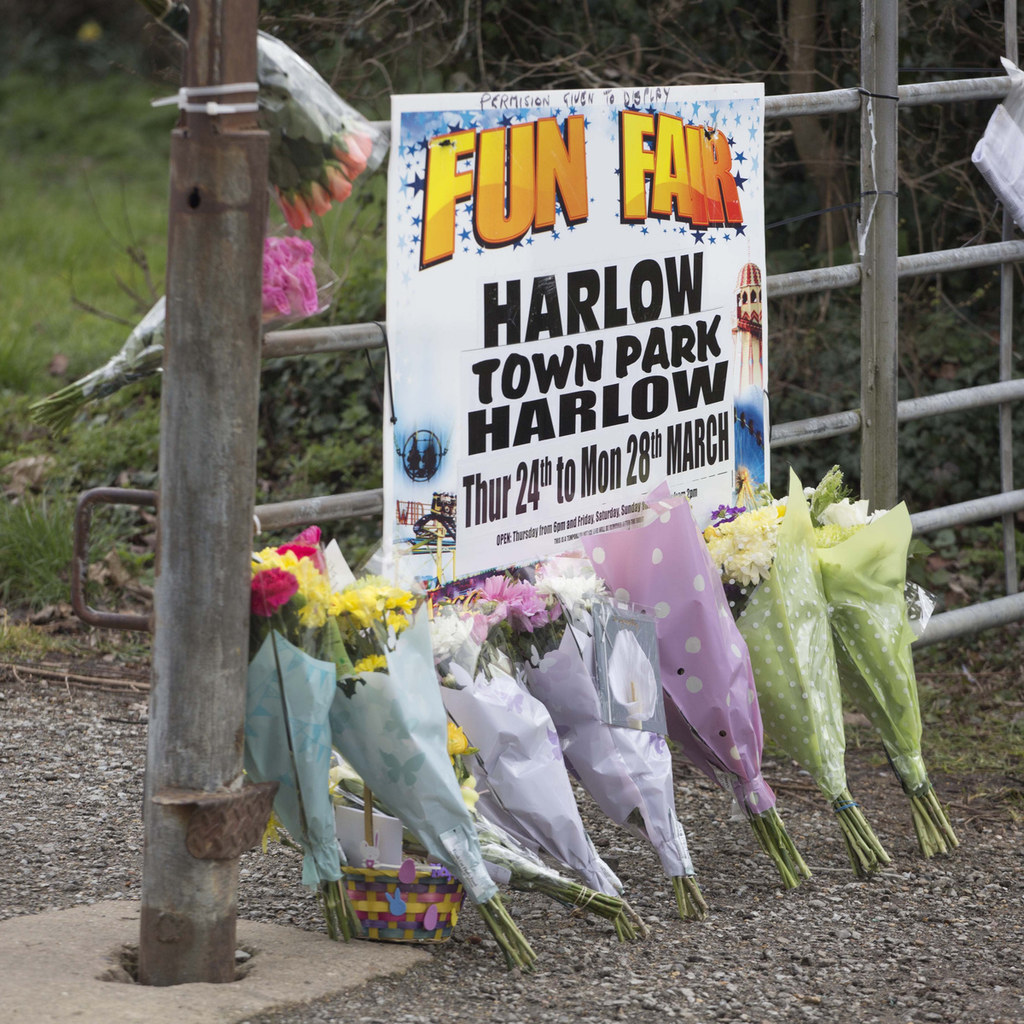 An incident involving a collapsed bouncy castle, that led to three children receiving medical treatment, occurred at the same park last year, according to Sky News.
Harlow county council had suggested a number of safety improvements at the park following the incident, Sky reported.
Bouquets of flowers and an Easter bunny had tribute had been laid at the scene in Summer's memory.