The 5-year-old tabby lives in Bangkok, Thailand, and lost his front two legs and tail after being electrocuted.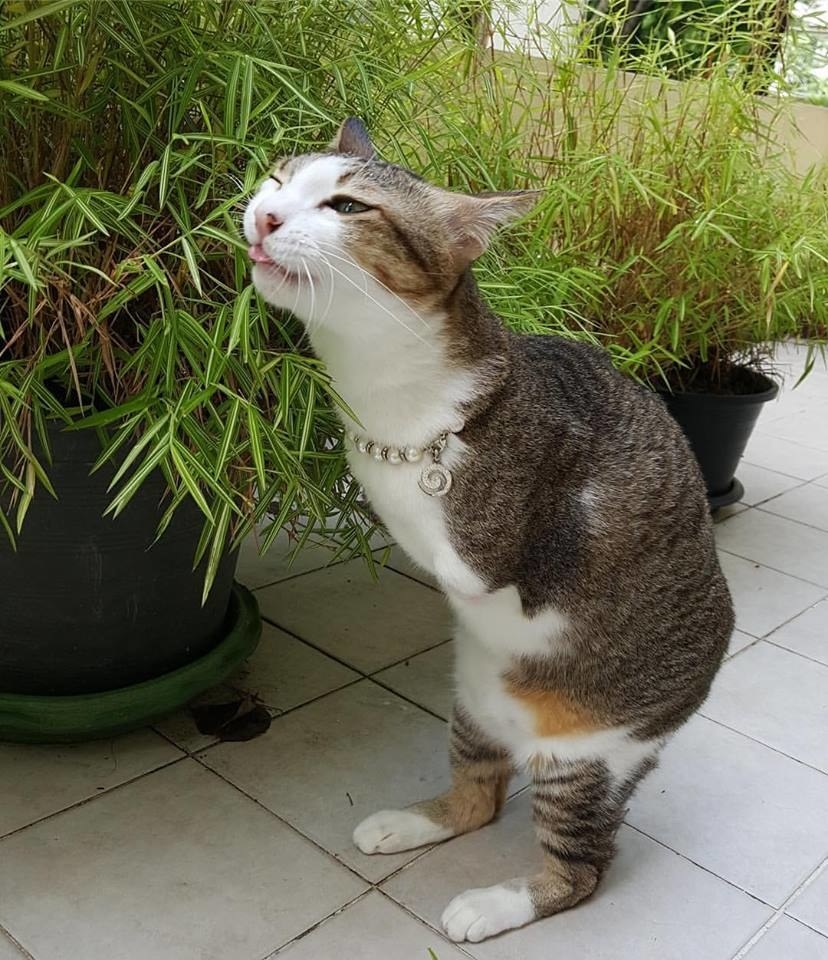 "He was trying to chase a bird on the roof of an apartment and he accidentally touched an electric power line," his owner told BuzzFeed News.
"As a result of the electric shock Able lost his tail and his rectum was very badly burned and damaged," his owner continued.
"His front legs were also very badly damaged and had to be amputated by a vet."
After the operation, it took Able a long time to learn to walk again, at first using his forehead to prop himself up.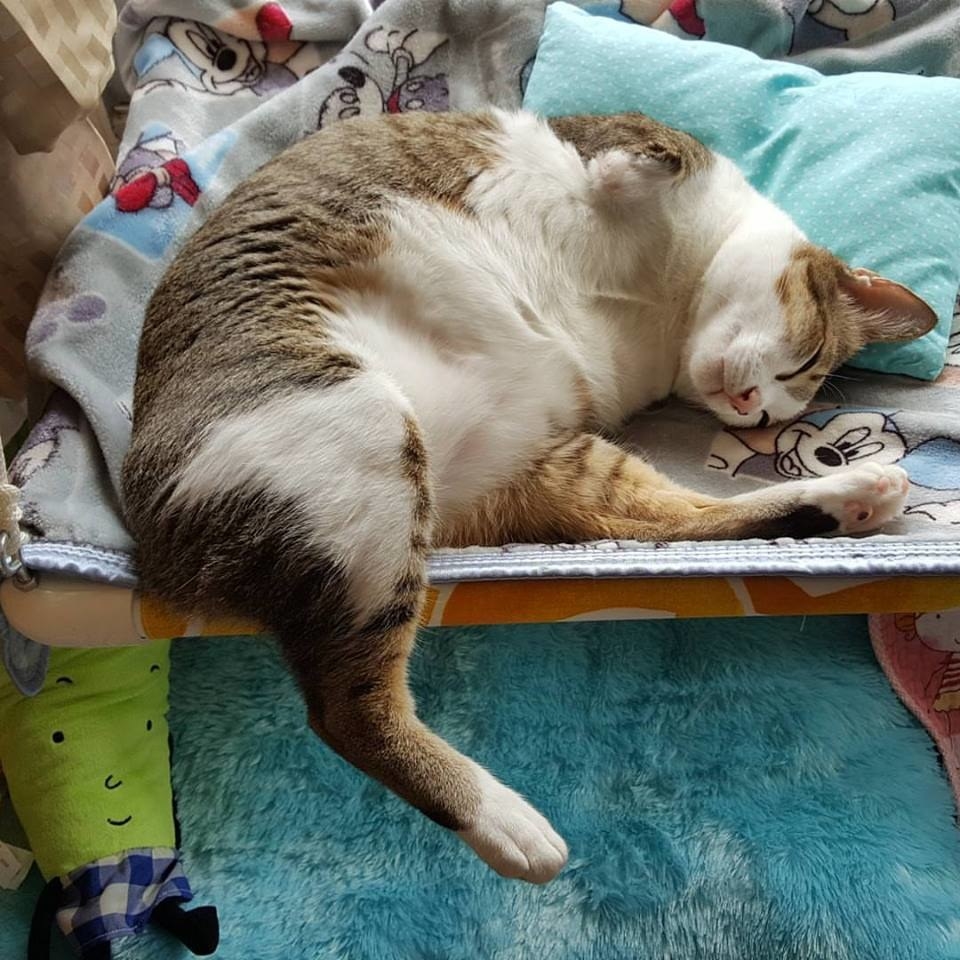 But now he's back to scampering around, walking almost upright, looking like a T. rex.
"Everyone is very interested to know how Able can walk, especially up and down stairs, and also what he does every day," his owner said.

As well as snacks, and running up and down stairs, Able loves hanging out with his adopted sister, Fifi.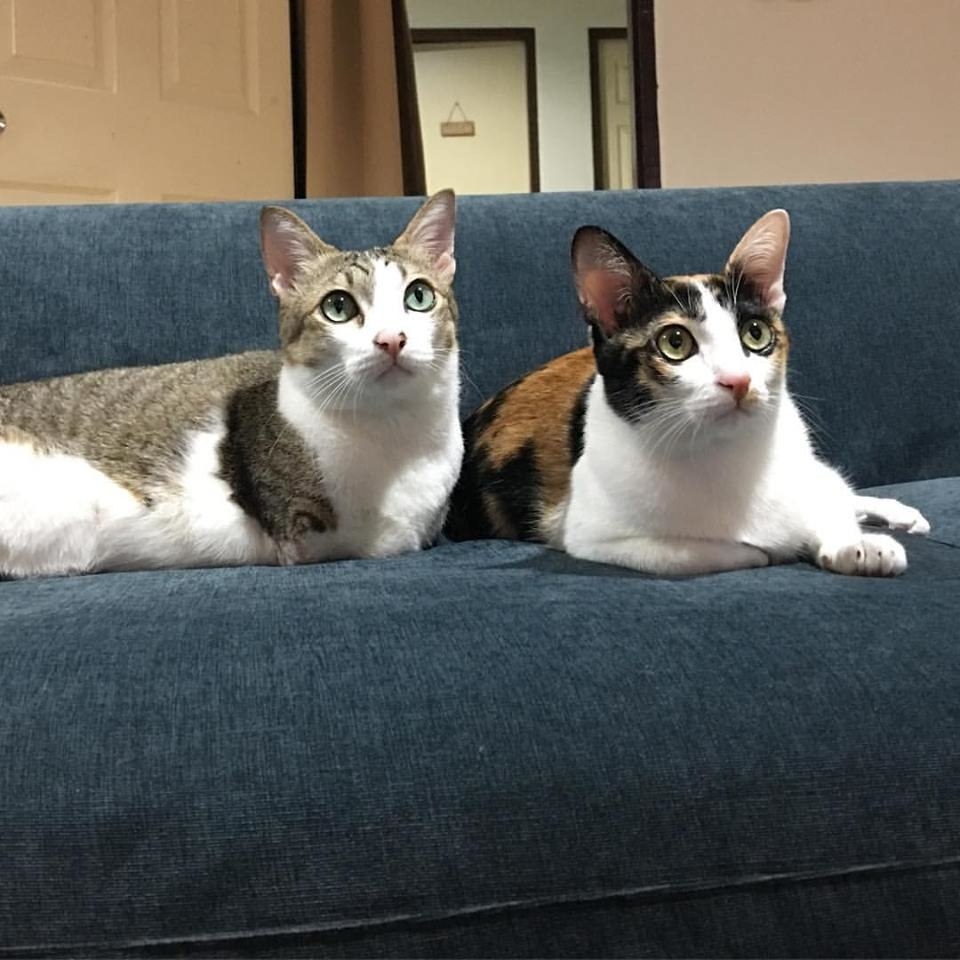 Able can't catch birds any more, but he still loves watching them from the window.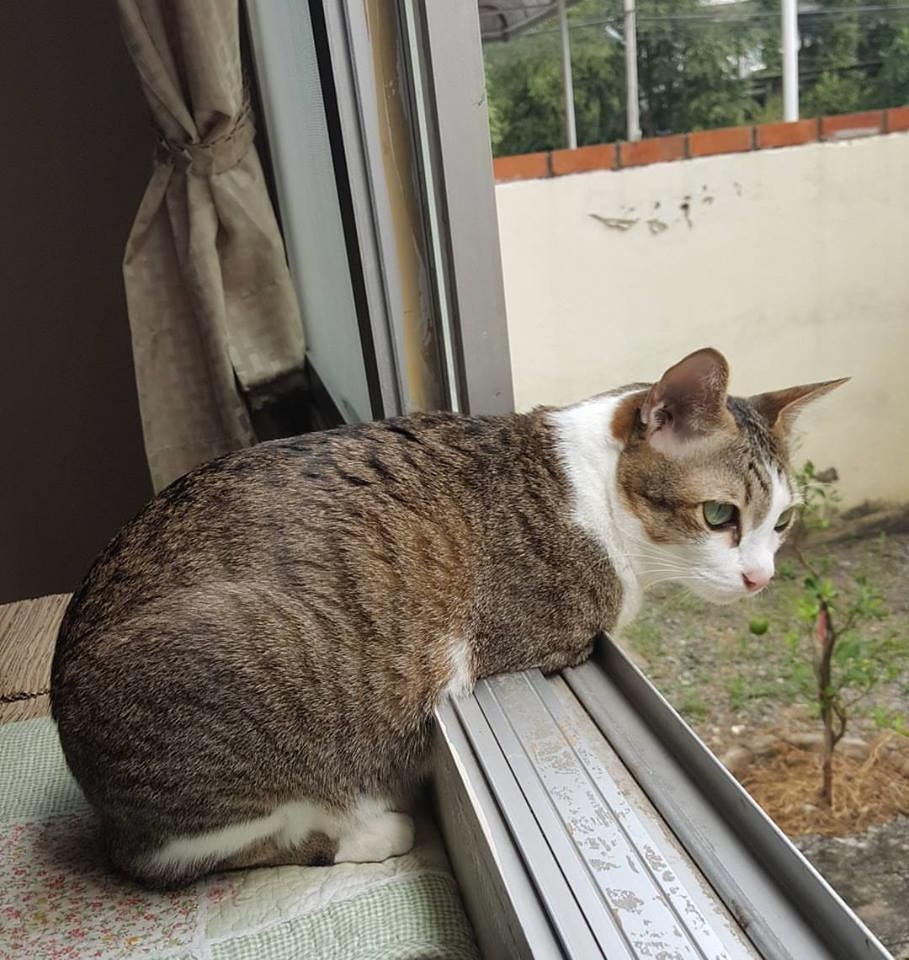 "He also likes to watch National Geographic TV programmes with birds," his owner said.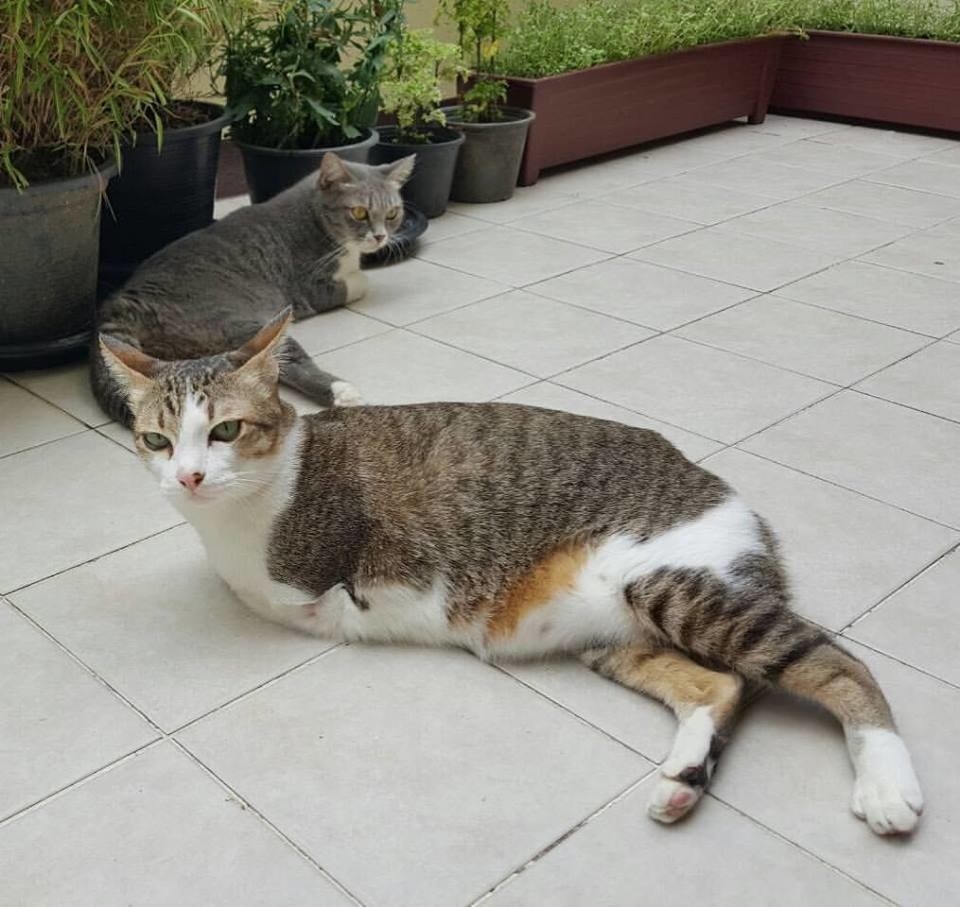 Able is a "very kind cat who never bites anyone," his owner added.
"I hope that many people will love to have Able as an inspiration to them."
Can't get enough cats? Sign up for BuzzFeed's "This Week in Cats" newsletter and you'll get all the cutest kitty news every Friday!
If you can't see the signup box above, just go here to sign up for BuzzFeed's "This Week in Cats" newsletter!