This Abortion Clinic Has Denied Claims It Rewards Staff For Encouraging Terminations
A Care Quality Commission report of Marie Stopes in Maidstone suggested staff were concerned their bonuses were linked to the number of women having abortions.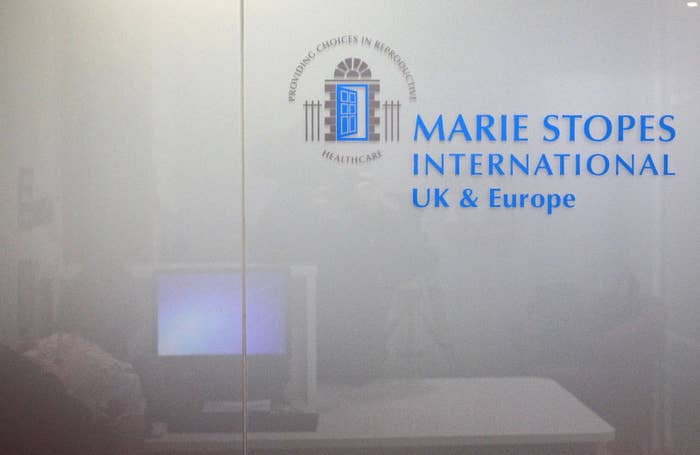 Marie Stopes, one of the UK's largest providers of abortion, has denied that staff bonuses are awarded based on the number of women who choose to go ahead with terminations at their clinics.

A report by independent healthcare regulator the Care Quality Commission (CQC) outlined a number of concerns about Marie Stopes' Maidstone clinic in Kent, including a target-driven culture which staff appeared to link to the number of patients who proceeded with their terminations.

"Staff were concerned that 'Did Not Proceed', the term used when women decided not to proceed with treatment, was measured as a KPI and linked to their performance bonus," the report read. "They felt that this encouraged staff to ensure that patients underwent procedures."

A story by the Daily Mail detailing the report, led with a headline claiming the clinic "paid its staff bonuses for encouraging women to go through with procedures".

However, in a detailed rebuttal of the Mail's story, Marie Stopes UK managing director Richard Bentley said it was "categorically not true" that staff at the Maidstone clinic receive bonuses based on the number of women deciding to go ahead with abortions.

"It's true that our team members are measured against key performance indicators (KPIs) that relate to quality and client care," Bentley said. "However, none of these KPIs relate to client numbers, and it is untrue that any member of our staff receives a performance related bonus for the number of clients they treat."

Bentley said that in 2016, around one in 20 women did not have an abortion after booking a termination appointment, either because she changed her mind, or because staff were not confident she was certain of her decision.

"Informed choice is at the heart of our charity's mission, and every woman we serve is talked through her options before booking an appointment and again at the clinic," he continued. "We follow a stringent consent process, and we will not proceed with a procedure if we have any doubt at all that a woman is unsure of her decision."

A CQC spokesperson told BuzzFeed News that while they had heard concerns from staff at Marie Stopes Maidstone connected KPIs with "did not proceed" patients, they had not seen any evidence of bonuses being awarded based on number of abortions performed at the clinic.

"The statements in our inspection report were based on concerns raised by staff working in Marie Stopes International's (MSI) Maidstone clinic at the time of our inspection in May 2016 [not on anything CQC observed directly on its inspection then or that patients / their families reported to CQC during it]," the spokesperson said.

"We have not found similar staff concerns at any of MSI's other clinics."

A spokesperson for Marie Stopes said that it was right to monitor the number of women who booked termination appointments at their clinics but chose not to go ahead with the procedure.
The CQCs report, which was carried out on the 17 May last year, as part of a wider inspection of independent healthcare providers. did highlight a number of other issues at the Maidstone clinic, which led to an initial restriction of services. Last year services were also temporarily suspended at Marie Stopes's Nottingham clinic after formal warnings were issued by the CQC for regulatory breaches around consent, safeguarding, care and treatment, and governance.

Inspectors found that an insufficient level of safeguarding was consistently carried out in a number of areas, including several stages of the World Health Organisation's (WHO) five steps to safer surgery checklist often being left incomplete. In some cases it was reported that there was no engagement in the process from the surgeon or anaesthetist.

The report also noted that staff at the Maidstone clinic without the appropriate training had been left to make decisions about patients under the age of 18.

Workforce issues were also raised, with staff concerned that the senior staff being responsible for several clinics meant there was a registered manager was often absent, and lack of clinical leadership led to a lack of management support.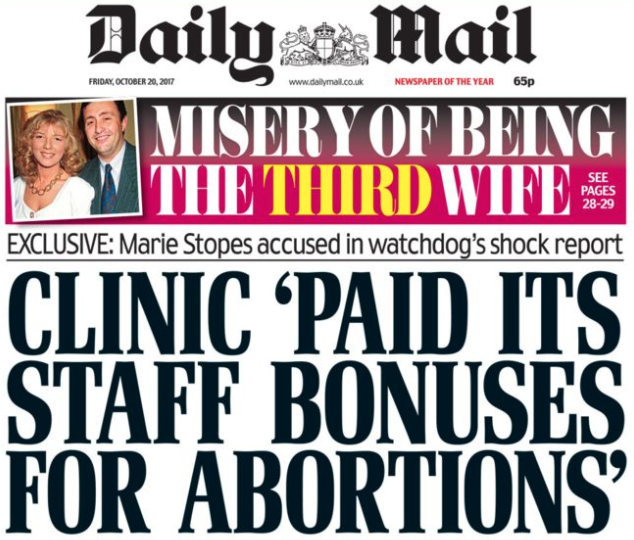 The report also described a process-heavy environment with staff showing limited empathy towards patients, and that friends or relatives accompanying a patient had been asked to leave the premises.

Marie Stopes denied the claim. "This is not the case at any of our clinics," a spokesperson said. "Our nurses always need to see the client on their own at some point, both for safeguarding reasons and to ensure that it is the client's choice and they are not being forced to do something they do not want.

"However, friends and family are absolutely welcome to accompany clients at their appointment for additional support."

Following last year's inspections of its clinics, a Marie Stopes spokesperson said staff had worked with the CQC to improve its services.
"Since the inspections in spring 2016, we've made considerable changes to our management, governance and assurance processes, including extensive training of staff, and updating of policies," they said. "We have learned from this, and intend to continue our focus on providing the safe and compassionate care that women expect and deserve."

Services that were temporarily suspended at the Maidstone clinic were reinstated in October 2016. A CQC spokesperson told BuzzFeed News that the clinic had been re-inspected in July 2017 and noted a number of improvements. These will be detailed in a report which is due to be published shortly.