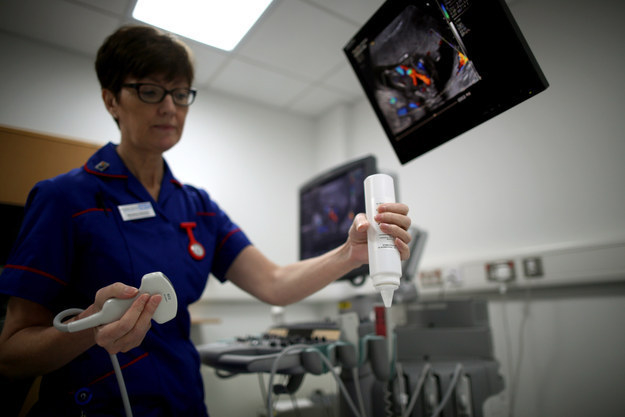 The NHS has been warned that it faces a worsening nursing crisis as a result of a pile-up of issues, including an ageing population, problems with recruitment and retention and worsening pay conditions.
The Royal College of Nursing's (RCN) annual labour market review, published on Friday, reveals a leaving rate of 10.4% for NHS nurses and midwives in England between November 2014 and November 2015, compared to a joining rate of only 8.9%.
The survey found that over half of nurses currently in the workforce are aged 45 or over, which means they will be eligible for early retirement in the next 10 years.
The government's recent decision to scrap student bursaries in favour of loans is expected to contribute to the struggle to replace those leaving the workforce.
Previously, student nurses and midwives have received an annual means-tested NHS bursary payment of up to £4,491 to cover living costs while completing their degree – around 50% of which involves a full-time training placement. It is now feared that the proposition of qualifying with up to £50,000 worth of debt will deter many from entering the profession.
Of 17,000 nurses surveyed for the review, two-thirds said they would not have studied nursing if they had not had access to the bursary, and 85% of those who were over 26 when they were studying said they would not have chosen the course if they had needed to take out a loan.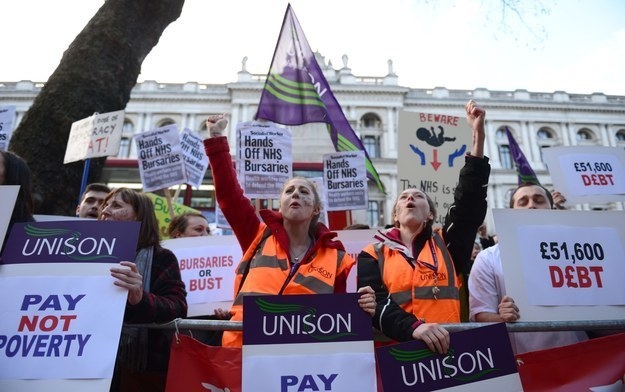 Some 89% believed that the switch to loans would result in decreasing numbers of student nurses from September 2017, when the changes come into effect.

Loans are a particular deterrent in light of tough pay conditions that already exist for nurses, unions say.
The RCN estimates that a 1% cap on pay increases since 2013 and the previous pay freeze in 2012 has resulted in a real-terms pay cut of 14% for nursing staff since 2011. And there are fears the situation could worsen as the cost of living increases in the wake of the Brexit vote.
On its Facebook page, the RCN published comments by two of its members. "I'm constantly worried about how I will put food on the table – we've already cut down on expensive essentials like fruit and meat," said Gabriella, whose surname was not given. "I apply for food parcels for my patients, while at the same time wishing I could have one for my own family."
The other RCN member, Helen, said static pay was abusing the good will of nurses, many of whom do the job for the satisfaction they get from helping vulnerable people. But, she said, nurses are "real people with mortgages, cars to run and families to look after".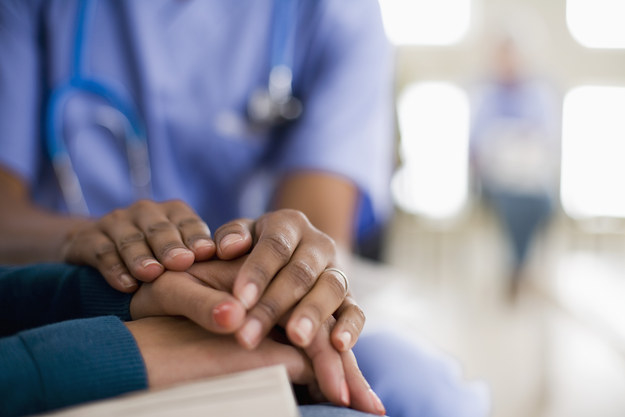 The RCN is calling on the government to lift the 1% cap on annual pay rises, to help retain nursing staff. It warned that in the face of rising inflation, many would look for work elsewhere, meaning hospital trusts would struggle to staff wards safely.
A petition to parliament calling on the government to remove the 1% cap, set up by newly qualified nurse Danielle Tiplady, has been signed more than 25,000 times.
The NHS has so far relied on nurses from outside the UK to plug gaps in the workforce, and the profession has been placed on the occupation shortage list by the Migration Advisory Committee. More than 11,200 overseas nurses were recruited last year, the highest since 2005.
But there are now worries about what Britain's forthcoming exit from the European Union could mean for the immigration status of EU nurses, who account for 7% of the workforce.
The RCN has expressed concerns that these shortages would lead to an increased reliance on agency staff, which already accounts for 10% the total nursing pay bill.
Janet Davies, the RCN's chief executive and general secretary, described the accumulation of issues looming over the nursing profession as a "perfect storm of risks to the future supply of nursing staff".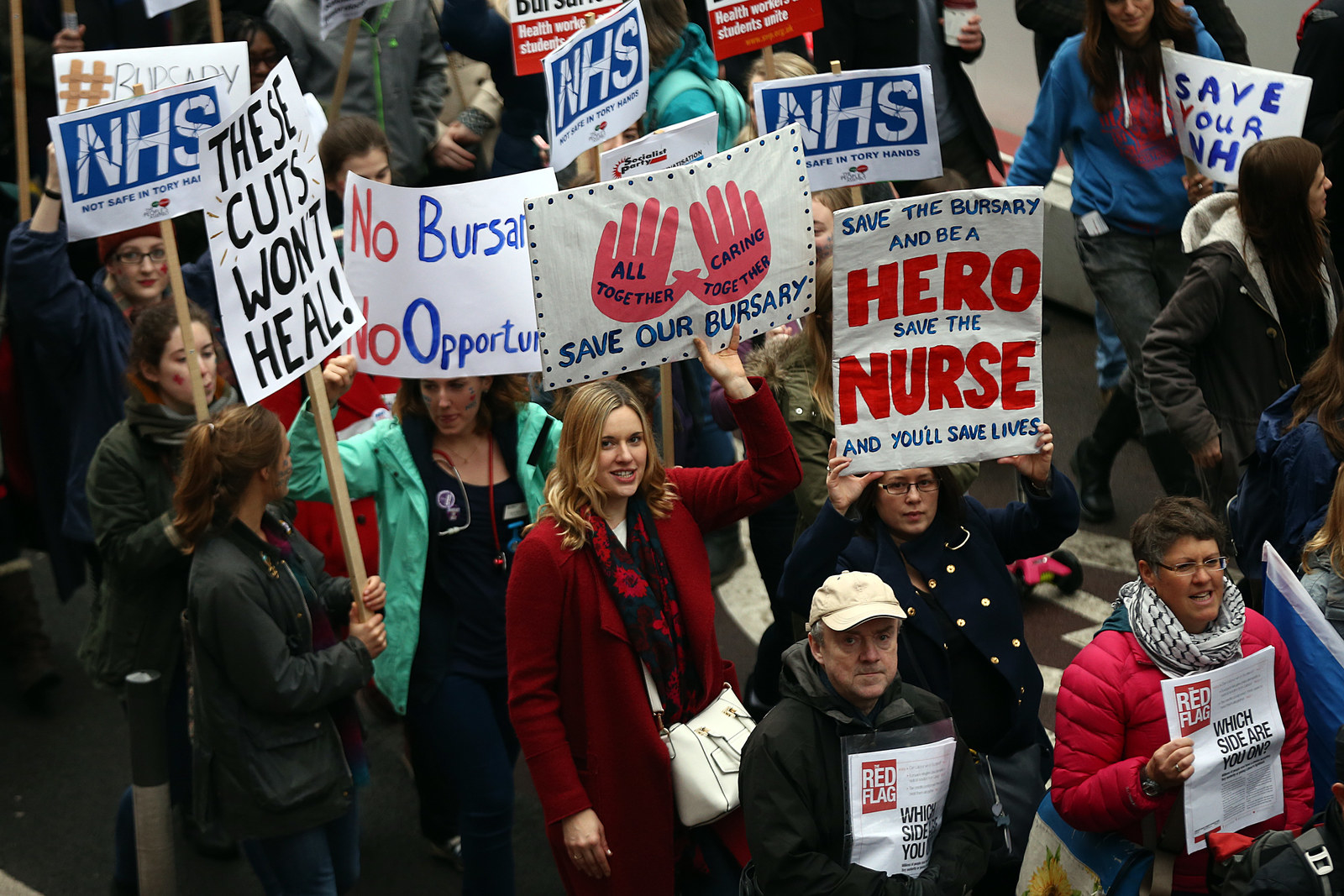 She continued: "The government has largely ignored the crisis facing the nursing workforce. Its only action so far has been to change the way nurse training is funded, introducing loans which mean that future nurses will be expected to take on debts with little prospect of fair pay when they graduate.
"Patient safety will be at risk without immediate action to secure the future supply of nurses. This crisis requires a coordinated, long-term strategy to train more nurses and an above inflation increase in pay to help our current staff make ends meet."
The Department of Health has said the government will create 10,000 more training places and allow students access to 25% more funding as a result of the switch from bursaries to loans.
"I am determined to expand nurse training places but we can only do that if it is affordable," health minister Ben Gummer said when the changed were proposed.

Looks like there are no comments yet.
Be the first to comment!