The morning-after pill should be available to buy straight from pharmacy shelves without the need for a private patient consultation, the British Pregnancy Advisory Service (BPAS) has said.
The emergency contraception pill, usually known by the brand names Levonelle, Boots Emergency Contraceptive, or Consilient, has been available to buy from pharmacies in the UK for the past 15 years and currently costs around £30.
It can be taken up to 72 hours after unprotected sex in order to prevent pregnancy. Patients do not need a prescription from their GP but are required to have a private consultation with a pharmacist before they can access the drug.
BPAS is calling on the Department of Health to reclassify the morning-after pill as a general sales list drug, which would allow people to buy it directly from shop shelves.
Eliminating the need for the consultation could help bring down the £30 charge, which adds a staff cost to the distribution of the drug, the charity said.
While emergency contraception is available for free with a prescription, difficulties getting a GP appointment and restrictions on sexual health services as a result of public spending cuts can make the drug difficult to access free of charge during the short window of time in which it can be taken.
Natika H. Halil, CEO of the Family Planning Association (FPA), a sexual health charity, said accessing emergency contraception via a pharmacy was preferable for many women, but that cost was often a barrier. "FPA would like to see universal free access to emergency contraception, so that no one has to pay," Halil told BuzzFeed News. "Free access should be regardless of age – people don't suddenly stop having sex when they reach the age of 25."

A third of women have had unprotected sex in the last 12 months, and 68% of them have not subsequently sought the morning-after pill, according to research into attitudes around contraception.
BPAS said it regularly encounters unwanted pregnancies among women for whom the cost of emergency contraception was an obstacle.
"It is utterly stupid that we have made a medication which gives women a second chance of avoiding an unwanted pregnancy so hard to obtain," said Ann Furedi, chief executive of BPAS. "There is no financial justification for the high price of this pill, nor clinical reason for a consultation before it can be sold.
"People are trusted to use a wide variety of medications sold on the shelves of pharmacies in a sensible and appropriate way.
"Emergency contraception should be no different. It's time to ditch what is the ultimate sexist surcharge and put emergency contraception where it belongs – on the shelf, at a price women can afford."
Sue Burchill, head of nursing at Brook, the UK's leading sexual health and wellbeing charity for young people, said that while the charity would welcome a reduction in the cost of emergency contraception in order to make it more accessible to women, she believed the consultation process was still hugely valuable – especially in the case of under-18s.

"We see a number of vulnerable young people through our work and so we see the huge benefit to providing emergency contraception as part of a comprehensive consultation with appropriate levels of safeguarding," Burchill told BuzzFeed News.
"It also gives us a chance to chat to them about the most effective methods of contraception out there – such as the contraceptive injection and the implant."
But, she added, it was important to consider the role increased access to contraception has played in the reduction of teenage pregnancy rates, which are at their lowest in England and Wales since 1969.
"To keep these rates falling, we'd urge the government not to rest on their laurels now, and to listen to and support organisations like BPAS and Brook who understand what young women want and need," Burchill said.
As well as challenging the Department of Health on the cost of emergency contraception, BPAS is launching the #JustSayNon campaign to highlight the discrepancy between the cost of emergency contraception in the UK and the rest of Europe, particularly France, where the morning-after pill costs just €7 (around £6). In Germany it costs €16 (around £13).
When the drug was first made available over the counter in the UK in 2003 at a cost of £24, research published in the Pharmaceutical Journal showed three-quarters of pharmacists believed the drug was unaffordable to teenagers.
It is believed the cost is deliberately set high to prevent women considering it to be a regular form of contraception.

Sophie Walker, leader of the Women's Equality party, told BuzzFeed News delegates at the party's recent conference had voted overwhelmingly in favour of conducting an inquiry into the cost of over-the-counter emergency contraception.
"We fully support BPAS's call to change the classification of this kind of contraception, which now costs around £30 in the UK, compared to £5.50 in France and other parts of Europe," she said. "This cost is a barrier to access for young and lower-income women. We support all moves that will make good-quality contraceptive care available to all women."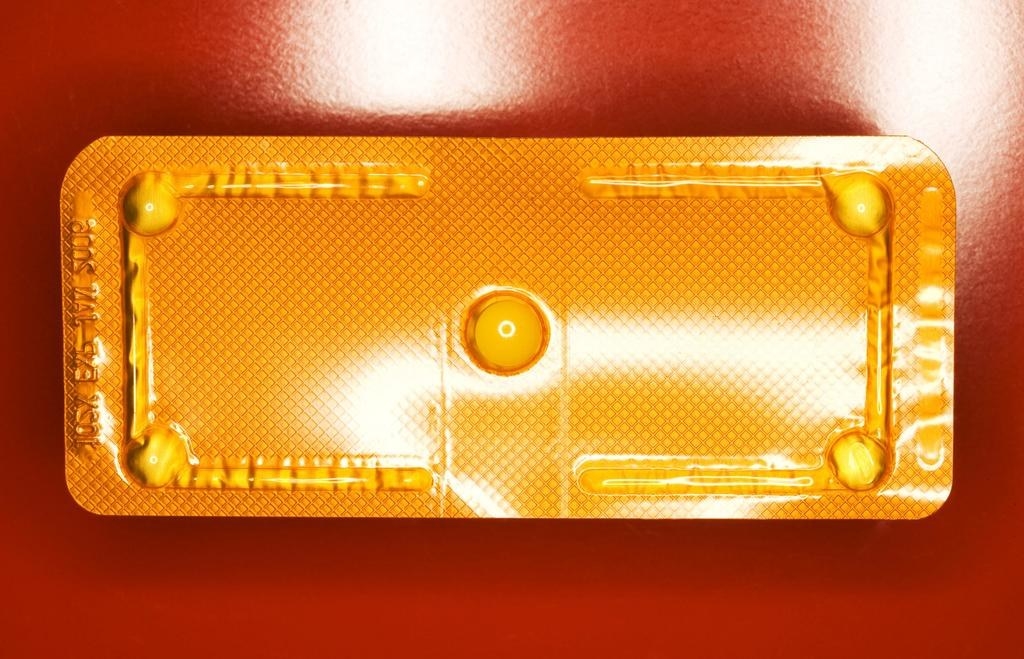 Justine Roberts, CEO of popular parenting network Mumsnet, was also supportive of BPAS's campaign to drive down the cost of emergency contraception.
"Most Mumsnet users have first-hand knowledge of the difficulties and sacrifices that come with raising children, and so they tend to be pretty keen on giving women as much control over their fertility as possible; unwanted pregnancies are stressful and frightening," Roberts told BuzzFeed News.

Neither the company that manufactures the pill, Gedeon Richter, nor Bayer, which distributes it, accept any responsibility for the cost of the drug, a spokesperson for BPAS told BuzzFeed News.

The Medicines and Healthcare Products Regulatory Agency (MHRA) told BuzzFeed News the pricing of drugs falls outside of its remit, but that it could consider the reclassification of a drug that has been safely available over the counter for several years.
"We would rigorously evaluate it, consider all the available evidence, and seek advice from a suitable expert committee to determine whether it could, with reasonable safety, be sold or supplied without the supervision of a pharmacist," an MHRA spokesperson said.

Progestogen-only emergency contraception is considered safer than many medications that are currently available off the shelf, including painkillers and nicotine replacement therapies, meaning there would be little risk posed by making the drug available to women more directly.
But the Department of Health will not be reducing the current cost of the morning-after pill any time soon.
Responding to BPAS's call for a cut to the £30 over-the-counter fee, a department spokesperson said: "Emergency contraception is available free of charge from general practice, sexual health clinics, and from some community pharmacies. We are clear it is only for use in emergencies and we have no plans to change the system."