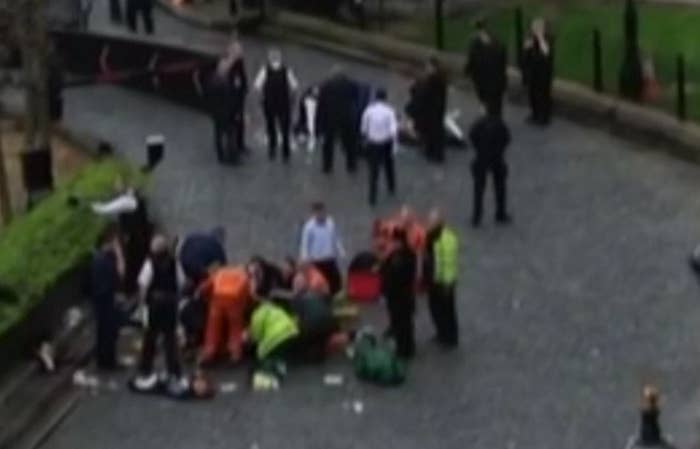 The first doctor to attend to those injured in the Westminster attack was not on duty at the time, but rushed to the scene when he heard screaming.
Dr Jeeves Wijesuriya, a junior doctor from London who specialises in general practice, told BuzzFeed News he had been attending an interview nearby when the incident happened.
"I heard the screaming so ran to help and the police ran me in," he told us.

Wijesuriya treated two people, one of whom had been stabbed and another who had been shot. He said he believed one of the patients was the attacker.
"Hems [helicopter emergency services], paramedics and police were incredible as we tried to save both the officer and the assailant," he added. "We spent some time trying to resuscitate them both."
Wijesuriya told us that one patient died at the scene and another was pronounced dead at nearby St Mary's hospital in Paddington.
Early on Wednesday evening, the Metropolitan police confirmed that four people had died, including a police officer, and at least 20 were injured in the attack, which police are treating as a terrorist incident.
The attack began when a car driving over Westminster Bridge rammed into several pedestrians. The injured included three police officers returning from a commendation ceremony.

Dr Johann Malawana, a junior doctor and former chair of the British Medical Association's junior doctors committee, told us Wijesuriya was a "real hero".
On Twitter, junior doctors also praised Wijesuriya for acting quickly.
Emergency medicine specialist Dr Ellen McCourt tweeted that she was proud of Wijesuriya.
Dr Roshana Mehdian, an orthopaedic surgeon, also tweeted that she was proud of her colleague.
"In amongst the horror of today, Londoners, doctors, MPs run toward the injured to help," she added. "This is London."