Members of the cast of the Channel 4 hospital comedy Green Wing joined junior doctors on the picket line at Northwick Park hospital during the first day of their fourth 48-hour strike.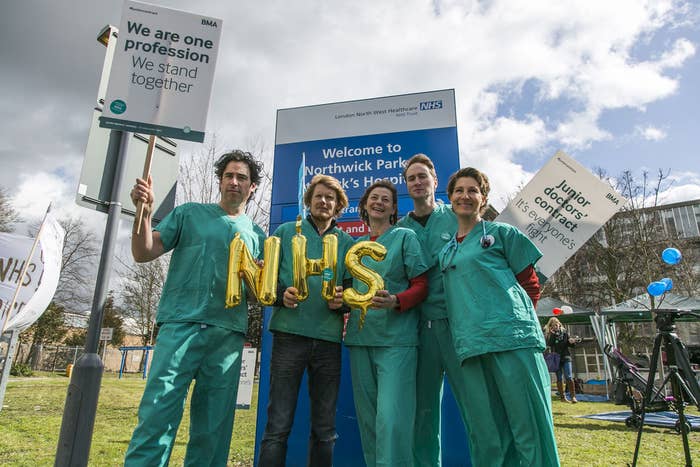 Actors Tamsin Greig, Stephen Mangan, Julian Rhind-Tutt, Pippa Haywood, and Oliver Chris reunited for the first time in 12 years at the hospital – where the series was filmed – in a show of support.
A new junior doctors contract that changes the structure of doctors' pay and working hours is set to be rolled out in August this year. Health secretary Jeremy Hunt declared he would forcibly impose the contract after negotiations between doctors and the government broke down.
Mangan, who announced on Tuesday via Twitter that he and his castmates would join the picket, told BuzzFeed News he felt it was important to support doctors who had been "demoralised" by Hunt.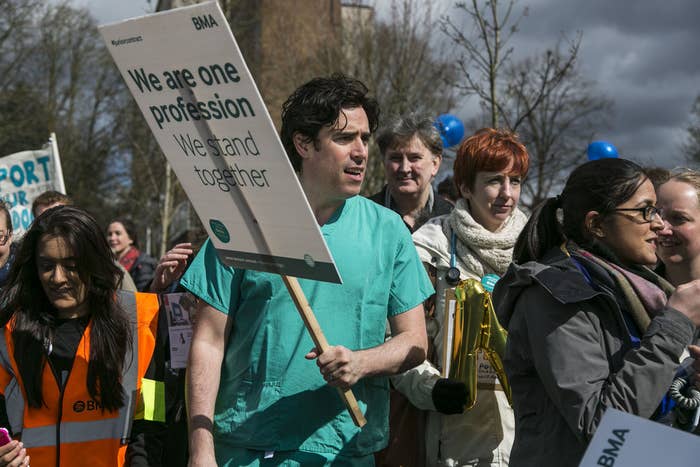 "They're [the government] asking for resources to go further," he said, "but they're unwilling to stump up the money for that to happen and that just doesn't make sense."
As the dispute enters its eighth month, Mangan said he was glad to assemble the cast to help generate publicity for doctors and call upon the government "to be realistic and listen to the concerns of the medical profession.
"It's not doctors asking for more, it's just them trying to keep the services they have and to stop them being savagely cut."
Mangan said the resounding public support for doctors was noteworthy. "We don't want to let the government just grind them into the ground," he said.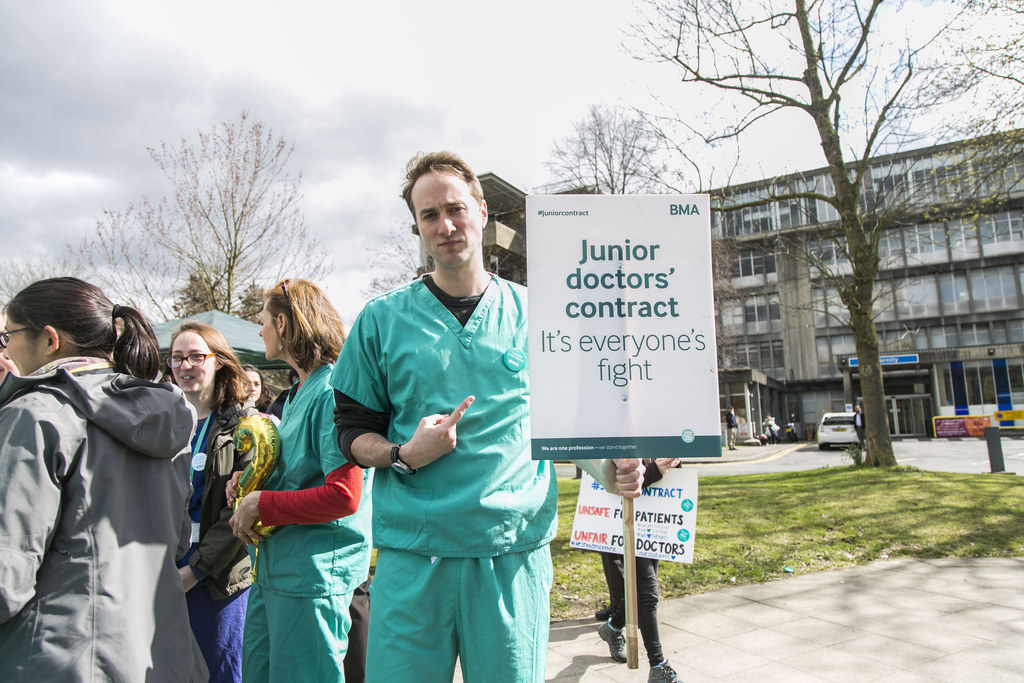 Greig agreed that it was remarkable to see so much public support for doctors throughout the dispute. "It's really unusual, we're never this unified," she told us.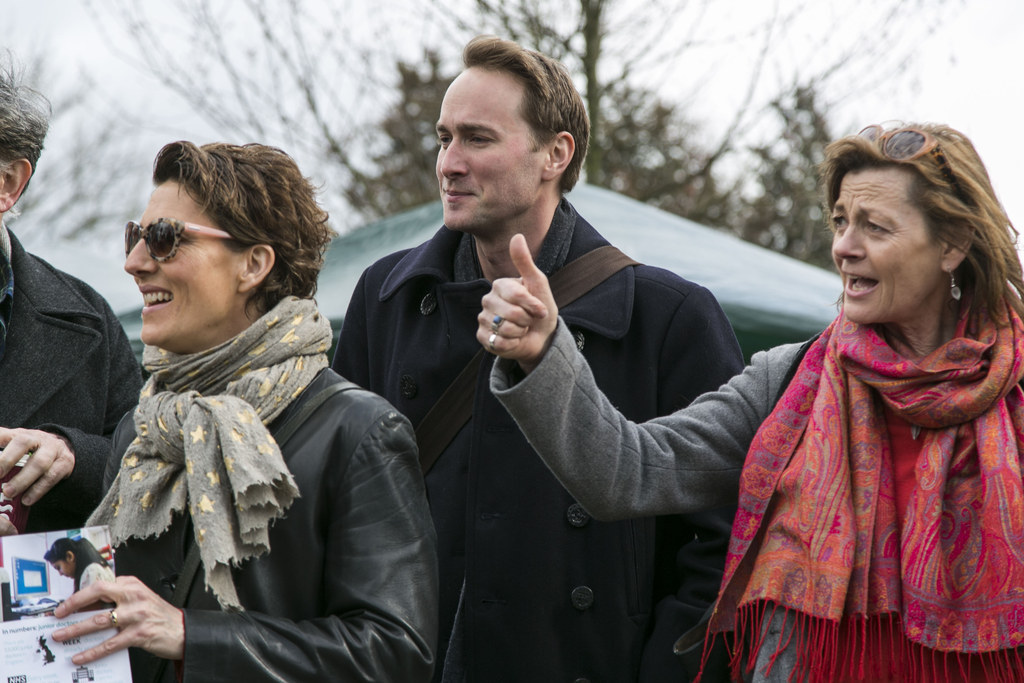 She too felt it was vital for non-medics to join the chorus of voices opposing the contract.
"It's really important that somebody stands up and says, 'Are we nuts?', to actually let the treasure of the NHS go," Greig said. "Doctors don't usually go on strike, and when you have public support for what they're doing, I think it's really important to stand by it."
Rhind-Tutt said the NHS was especially close to his heart because it had saved his life a few years ago, and that it was an incredibly important cause to support.
"Not least," he said, "because apart from junior doctors and issues surrounding their pay and hours, the strike is about the way the health service is being devalued."
While he felt the contribution he and his castmates could make was "miniscule", Rhind-Tutt said they could help "build up a national sense of how important doctors are.
"We want the next generation of doctors to know they'll be respected and rewarded commensurately for their dedication," he said.
The support of the Green Wing cast was widely welcomed by junior doctors picketing at Northwick Park.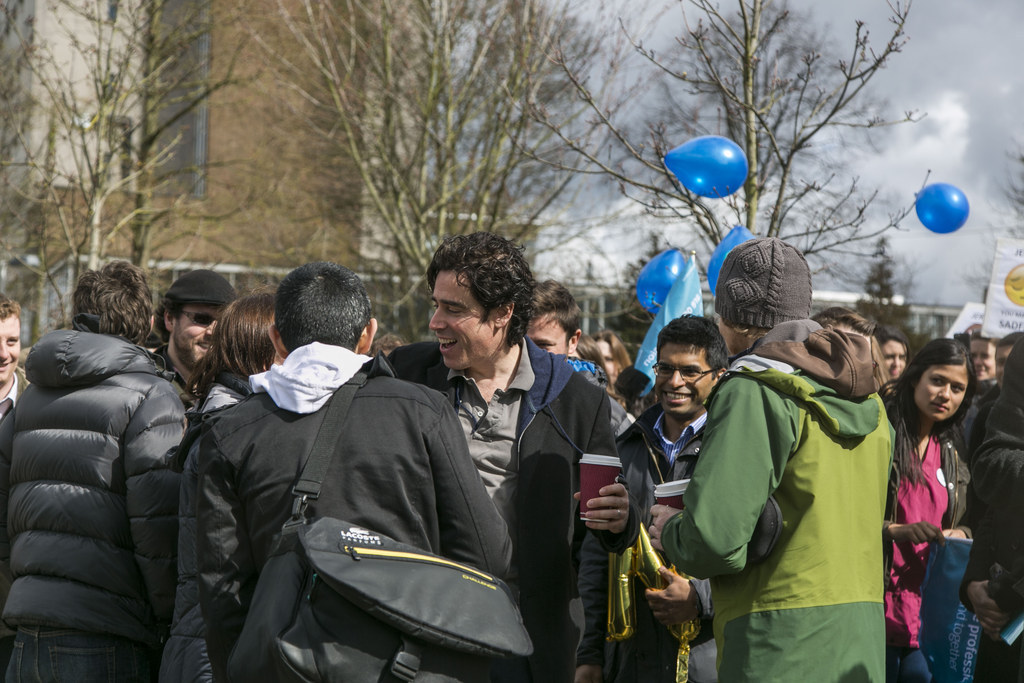 "It's really important for our cause because the government aren't listening and we just need to get the word out as much as possible," Dr Dipti Hirani, a GP trainee, said.
She said doctors didn't want to still be striking but saw no other course of action.
Dr Sujan Sivasubramaniyam, a first-year trainee at Northwick Park, was also glad of the media power the cast lent in amplifying the voices of doctors.
He said he would have preferred not to strike, but that it was worthwhile as progress had been made by doctors in improving the conditions of the contract since they first staged industrial action in January.
"It's frustrating for us as much as it's frustrating for the public," he said, "but to let this go now to make our lives easier would only make the lives of patients in the future suffer, so we have to take a stand. We're fighting to allow us to deliver the best healthcare."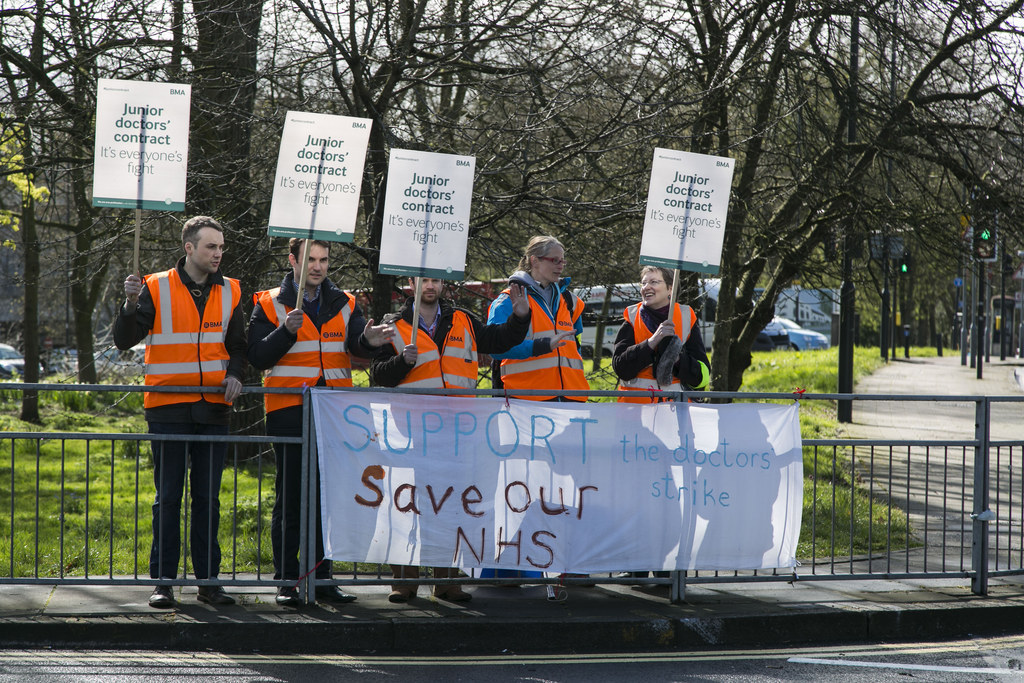 On the eve of today's action, the Department of Health condemned the British Medical Association (BMA) for refusing to negotiate on the issue of Saturday pay, causing the collapse of talks between the government and doctors in January.
The DoH called upon the BMA to cancel a full walkout planned for later this month. "This strike is irresponsible and disproportionate, and with almost 25,000 operations cancelled so far, it is patients who are suffering," a DoH spokesperson said.
But Dr Johann Malawana, chair of the BMA's junior doctors committee, said: "Industrial action could be prevented if the health secretary would simply talk to junior doctors. The responsibility for industrial action lies with him.
"We remain both heartened and grateful to the colleagues from all branches of practice, across the country, who stand with us in our fight for a fair contract. We are one profession."