The Average Rent In The UK Is Now Almost £1,000 Per Month
Rents across England and Wales have reached their highest on record, according to new data.
Rent prices have reached an all-time high in the UK, according to separate studies, pushing £1,600 per month in some areas, The Guardian reported on Friday.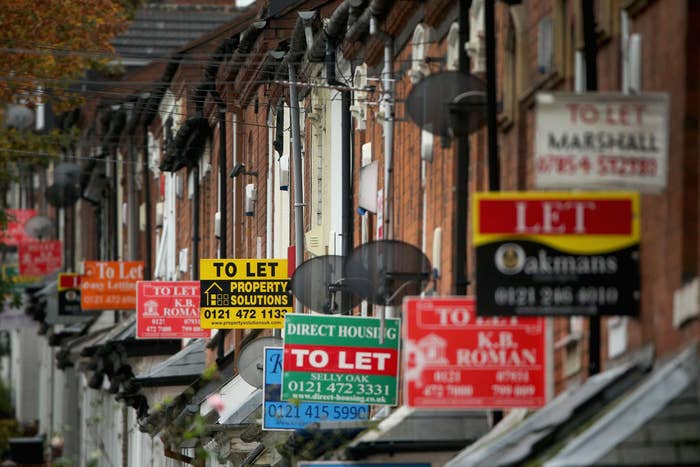 While official inflation figures show that consumer prices have decreased by 0.1% since September last year, rent prices have increased by 6.3%–8.5% in the same period.
A study by You Move and Reeds Rains found that average rent in England and Wales is now £816 per month, up from £768 in September 2014. In a separate study, Homelet Rental Index found that average rents for new tenancies in the three months to September 2015 were £995 per month.
The picture in London was even more concerning, with average rent for people signing new rental contracts standing at £1,555 per month, according to the Homelet Rental Index.
The increase in rent was the steepest in Westminster, where Direct Line for Business found that the average rents of private properties had risen by 28.4% in the last year.
Outside of London, it found that rent had increased by 22.4% in Manchester and 20.5% in Newcastle Upon Tyne. The lowest increase was reported in Forest Heath, Suffolk, where annual rents rose by 14.3%.
It was found that annual rents decreased in some areas, including Three Rivers in Hertfordshire, where prices dropped by 19%.
"Runaway rents are making it harder for people to make a decent living," Dan Wilson Craw, a policy manager for Generation Rent, told BuzzFeed News. "In some parts of the country any pay rise you get will go straight into your landlord's pocket."
He added that a shortage of homes is exacerbating the problem. "We need to build more homes," he said, "but until they're built, the government has got to bring in rent controls."
Inflation and real income could have a bearing on future rental prices, "especially where, in certain areas of the country, the supply of rental properties is not keeping pace with demand from those wishing to be private sector renters", a spokesperson for Homelet said.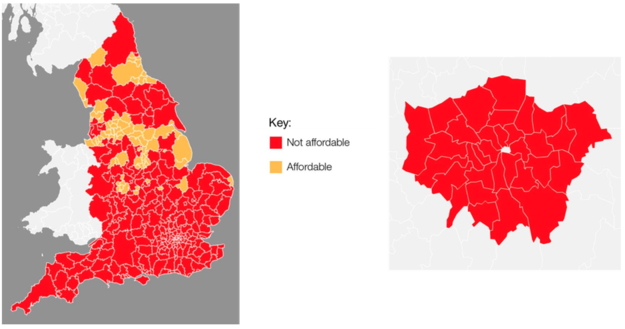 Shelter found that a couple on the living wage would only be able to afford a starter home in a select few local authorities in the UK, and that a single person on the living wage would not be able to afford a starter home in any local authorities.
"For people struggling on low incomes, home ownership is a distant dream and renting is their only option," Jon Sparkes, chief executive of homelessness charity Crisis, said. "Reducing the number of affordable homes available for rent will make it even harder for these people to find a place to live."