Education secretary Nicky Morgan was heckled by teachers on Saturday over claims she would not back down on plans to turn schools into academies.
Speaking at the teachers union NASUWT conference in Birmingham, Morgan was met with cries of "rubbish" as she justified controversial reforms to schools that were announced earlier in March.
"The education system should extend opportunity to young people and serve to improve the life chances of every single young person in this country," Morgan said.
"Our White Paper will take that vision forward and sets out how we will improve the education system in this country".
She was firm that there "will be no pulling back from that vision, there is no reverse gear when it comes to our education reforms."
Morgan's landmark appearance at the conference, the first by a Tory education secretary since 1997, was initially met with a warm applause.
But she was eventually met with disdain by the audience when she criticised NASUWT for talking about a "crisis" in teaching, rather than taking a more positive approach.
When Morgan urged teachers to "step up" to the challenge of improving education rather than battling the government for the next four years, cries of "get off" could be heard from teachers in the audience.
Teachers laughed when Morgan said that schools had improved in the last five years.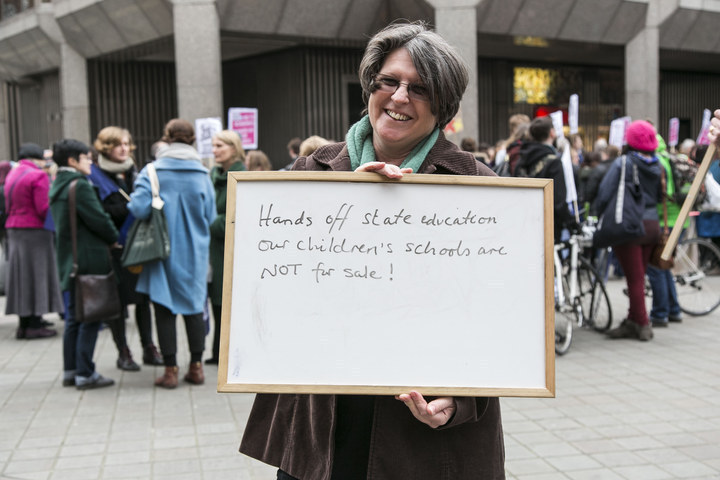 Plans for all schools to become academies by 2020, amnesties on Ofsted inspections when new heads take over failing schools, and the scrapping of existing teacher qualifications, highlighted in George Osborne's recent budget, have been met with opposition huge by teachers.
Unions have condemned the plans as a "disaster for education and local democracy", two separate petitions calling for the proposals to be scrapped have passed the 100,000-signature threshold for a parliamentary debate.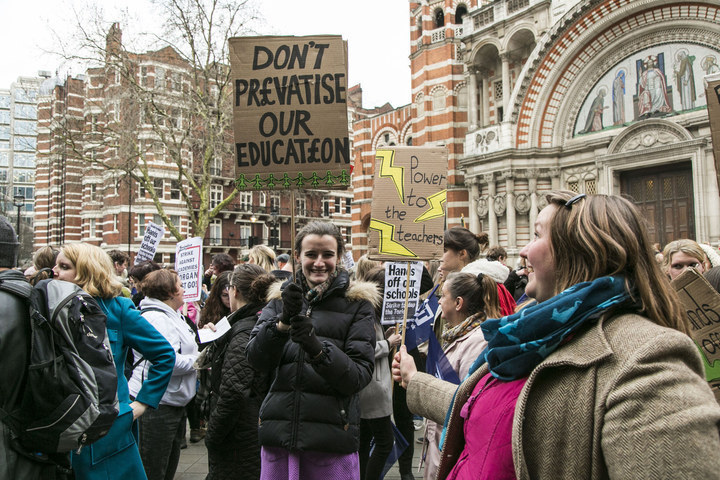 Many believe the academies plan creates a distraction from issues faced by a profession that is already deep in crisis.
"There is a big teacher shortage that keeps growing, class size is growing," Kevin Courtney, deputy general secretary of the National Union of Teachers told BuzzFeed News. "There is chaos in the primary curriculum, and a funding crisis. And this academy thing addresses none of them."
A recent study by NASUWT has also highlighted a massive mental health crisis unfolding in the UK's schools.
The survey of 5,000 teachers by the union found that eight out of ten teachers reported experiencing work-related anxiousness, while one in five said they had been drinking more alcohol because of their workloads, forcing many to quit teaching altogether.
"Suffered from depression, anxiety and stress and therefore haven't been able to deliver as effective teaching or feel happy in my job," one of the teachers surveyed wrote. "The demands of the job and the workload combined with bullying in the workplace has been the cause."