A swan, thought to have terrorised a caravan park in Gloucestershire, has been found dead in what some believe to be suspicious circumstances.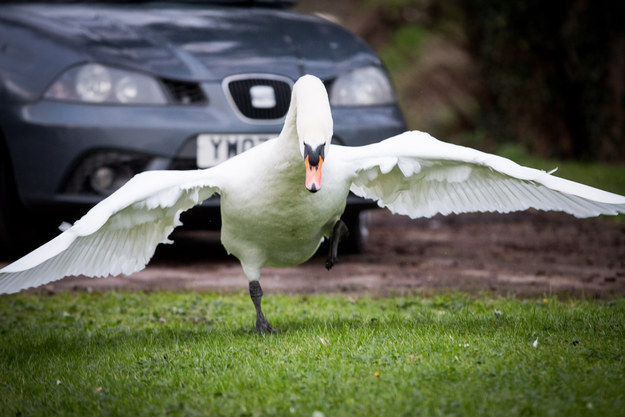 The swan, known locally as Clyde, was found dead at Hope Mill Park caravan site in Brimscombe near Stroud on Sunday.
Clyde had lived near the caravan park for more than six years and spent all of his time with another swan.
He was found dead in some brambles near a river bank with "no visible injuries". A Facebook group, called Save the Thrupp Swans, set up in opposition to local swan "haters" described it as "very suspicious circumstances".
"I am heartbroken. Why can't people just respect life and let them live in peace?" one commenter posted on the announcement of Clyde's death.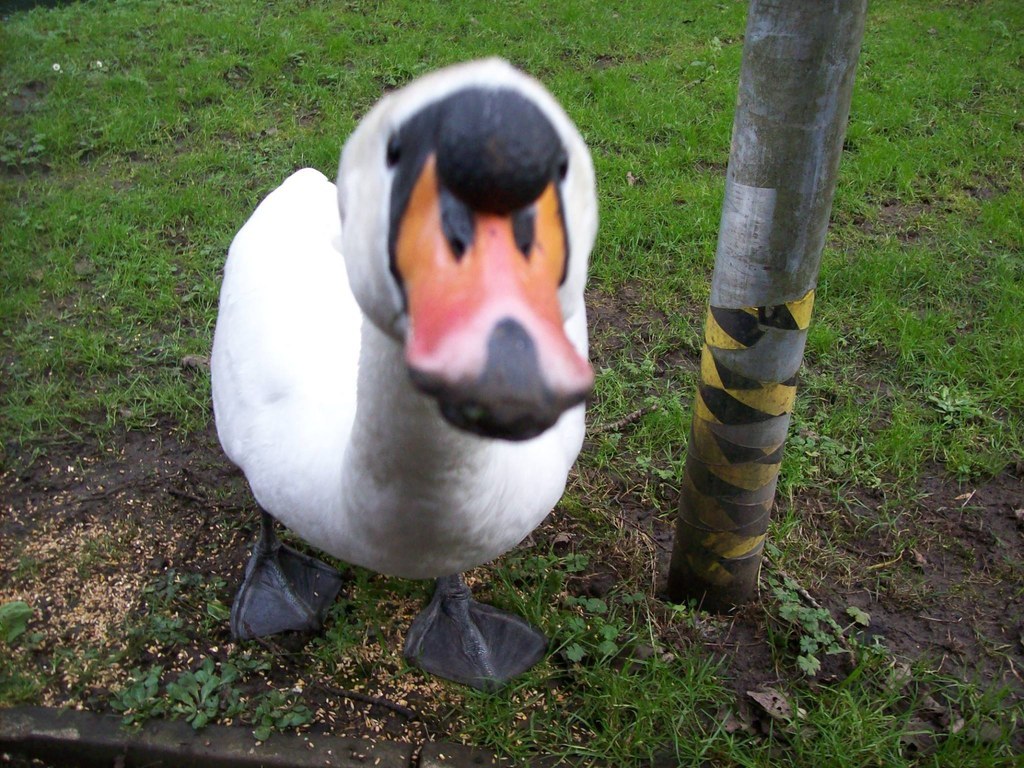 Many believe Clyde could have been killed deliberately as the swans have a reputation for destructive and aggressive behaviour at the park.
Residents at the park have previously claimed the swans would terrorise them regularly.
"I was doing my knitting last week and they came right up from the river to the patio doors and began pecking on the window," Angela Helbrow told Stroud News and Journal.
"We've tried everything to avoid them and not disturb them," she added.
"But they are just so vicious. They regularly harass cyclists, hiss at cars and even lorries. They chase people up the road and even attacked a toddler last year.
"The poor postman has to run the gauntlet every day."
Barbara Morse, a Hope Mill resident, has used a water pistol to protect herself from the birds.
Gloucestershire police told BuzzFeed News that they believed Clyde had died from internal bleeding, and that a criminal investigation would not be conducted as it seemed that no third party was involved in his death.
"Eye witnesses backed up the officer's assumption that the swan had either wondered [sic] into the brambles of its own volition and got trapped or had flown in and broken its neck," a spokesperson told us.
Many locals, however, have not found that explanation satisfactory, and think Clyde may have been poisoned by perturbed park residents.
"Of course it was done on purpose, it was only a matter of time," Rita Varley posted to Facebook.
"The locals should have given the haters something to really bother them, then they would have more to worry them than the poor swans," she added.
"I hope the haters are ashamed of themselves for breaking the heart of the remaining swan," Rachael Blackwell said.
Caravan park resident Maggie Eddie said that not all residents hated the swans and hoped Clyde had died naturally as police claimed. "We are not against them here it is just a few. I personally will miss them," she wrote.
Stroud District Council said they had not received any complaints about the swans.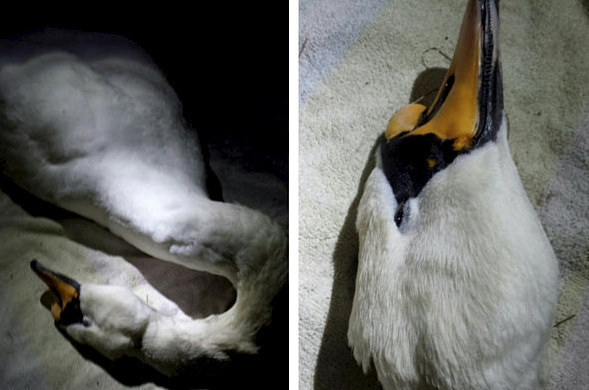 Hope Mill Park said it had "no comment" on the incident.