Scotland Is The First UK Country To Allow Women To Take Abortion Pills At Home
The drug has previously only been licensed for use at a clinic when used for abortion.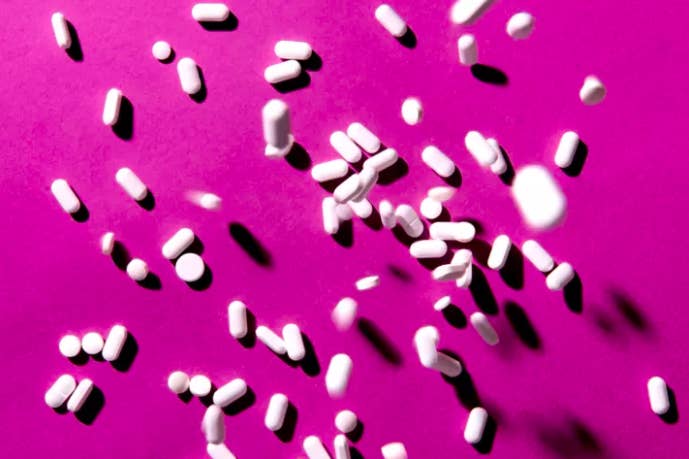 The Scottish government has confirmed that it will allow women to take the abortion pill at home, making it the first country in the UK to licence the drug for use outside a clinic.
Details of the new policy follow indications of an announcement reported by BuzzFeed News on Wednesday.
In a letter to all health boards in the country, Scotland's Chief Medical Officer confirmed that misoprostol, the drug that is commonly used to terminate pregnancies up to 10 weeks, can now be taken outside of a clinical setting.
This means that women will no longer be legally required to make two trips to an abortion clinic or NHS hospital when seeking an abortion, a protocol which has led many women to begin miscarrying during the journey home from the clinic.

"Abortion can be an emotive subject — however I am proud this government is working hard to ensure women are always able to access clinically safe services," public health minister Aileen Campbell said.
While there have recently been many calls to liberalise the Abortion Act 1967, the law which allows access to abortion in England, Scotland, and Wales, the revision to licensing of misoprostol to allow for home use does not require a change in the law
Following initial indications that Scotland would allow home use of the abortion pill, Labour MP Diana Johnson, who has pushed parliament for decriminalisation of abortion, believed the decision would put inevitable pressure on the rest of the UK to do the same.
"If that's happening in Scotland, why's it not happening in England and Wales," Johnson told BuzzFeed News.
The Department of Health for England and Wales, however, does not appear to have plans to follow Scotland's lead in allowing the abortion pill to be taken at home.
"All women who require abortion services should have access to high quality and safe care," a Department of Health spokesperson told BuzzFeed News.
"It is a widely available procedure with around 180,000 women accessing abortions a year.
"We will continue to engage with women and stakeholders on ways to make our safe and regulated services even more effective."
Anne Furedi, chief executive of the British Pregnancy Advisory Service, which has long campaigned for the abortion pill to be taken at home, welcomed Scotland's decision, but hoped that the Health Secretary would follow suit with similar revisions for England and Wales.
"This will spare women not only the difficulties associated with having to make more than one clinic visit — childcare, transport, time off work — but it will also spare women from the risk of symptoms on their way home, having taken the medication in a clinic," Furedi said.
"It is simply perverse that a woman arriving at a BPAS clinic in England and Wales with an incomplete miscarriage can be given the medication to take in the comfort and privacy of her own home, while a woman seeking an abortion must take that same medication on site.
"We hope that the government will follow Scotland."