Abortion Rights Campaigners Say It's "Extremely Worrying" That Anti-Abortion Protesters Used Facebook Live Outside A Clinic
Anti-abortion group Abort67 used Facebook Live to stream its demonstration near a BPAS abortion clinic in Hastings.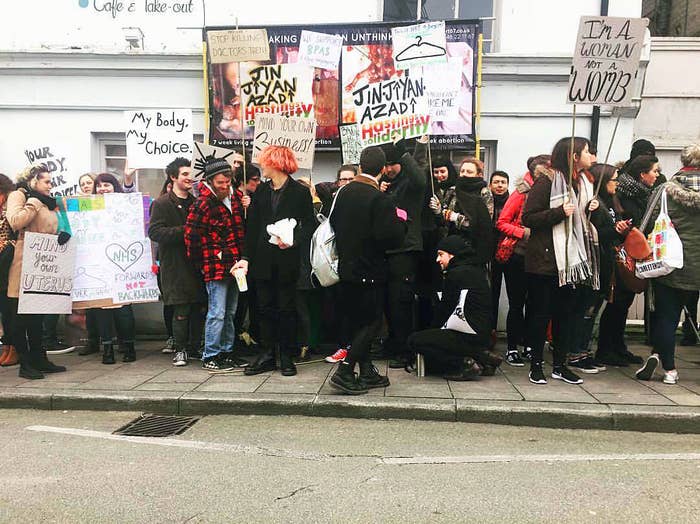 Abortion rights campaigners have expressed concern that livestreaming could be used to publicly shame people seeking abortions, after an anti-abortion group used Facebook Live to broadcast a recent demonstration outside a clinic.
Abort67, which regularly uses graphic images of aborted foetuses in its protests, held a demonstration outside Hastings railway station on Friday to launch a new local branch of the group. The station is situated directly opposite a British Pregnancy Advisory Service (BPAS) clinic, a leading provider of abortion services.
For the first time in England, Abort67 broadcast the demonstration using Facebook Live. The video, which shows a large crowd consisting of anti-abortion protesters and pro-abortion-rights counter-protesters, can still be watched back on the group's Facebook page. Facebook does not believe the film to be in breach of its community guidelines and has not deleted it from the page.
A spokesperson for Abort67 told BuzzFeed News the group decided to broadcast the demonstration to raise the profile of the event and to enhance engagement with its Facebook page. They said the group would "absolutely" broadcast future demonstrations, but not necessarily every event.
BPAS pre-warned three women scheduled for appointments on Friday after Abort67 announced earlier in the week that it would be protesting and filming outside the clinic. Two women arrived for their appointments without being harassed or filmed by protesters and one woman failed to attend, although a spokesperson for BPAS could not confirm whether that was in direct response to the demonstration.
A spokesperson for Abort67 told BuzzFeed News the group had no intention of actively harassing women. "We're not idiots, nor are we vindictive," they said. "Women are the second victim of abortion providers and we have no interest in filming them. If there was a risk of someone using an abortion clinic being captured in a livestream, we wouldn't livestream."

However, abortion rights campaigners worry that the emergence of livestreaming as part of anti-abortion protests could set a dangerous precedent and have serious consequences for women seeking abortions.
"Livestreaming video content outside an abortion clinic is a serious risk to the safety of vulnerable women," a spokesperson for BPAS told BuzzFeed News. "Some of the women who come through our doors are victims of domestic or honour-based violence – it is essential that they are not identified.
"Aside from these cases, women in general deserve to be able to access medical care with their confidentiality intact. It's hard to imagine we would allow this to happen outside any other healthcare setting."
A group of pro-abortion-rights locals used banners to try to block the group's graphic signs and shield people who might have been headed for the clinic.
"I think it's very important to give a good, strong message straight off that they are are not welcome," Hannah Hildreth, a Hastings resident who organised a last-minute counter-protest, told BuzzFeed News. "The majority of the town does not support this sort of thing, and if they do keep doing it, we will keep coming out and do our best to stop them."
Genevieve Edwards, director of UK policy at Marie Stopes, another leading provider of abortions in England, told BuzzFeed News that filming by Abort67 was an "outrageous" act of harassment.

"There is no justification and no excuse for anyone livestreaming people accessing abortion services, and it could have far-reaching consequences as this group very well knows," Edwards said.
"There is no evidence that this will prevent women having abortions, but it undoubtedly makes the experience more upsetting for many women.
"I think Facebook should look carefully at whether this kind of footage, with the potential consequences of breaching confidentiality for women and staff at abortion clinics, should be allowed on their platform."
Facebook's community guidelines on bullying and harassment state that moderators would "remove content that appears to purposefully target private individuals with the intention of degrading or shaming them".
Facebook encourages users to follow its reporting process if they believe content to be in breach of guidelines, but reminds them to "please keep in mind that something that may be disagreeable or disturbing to you may not violate our Community Standards".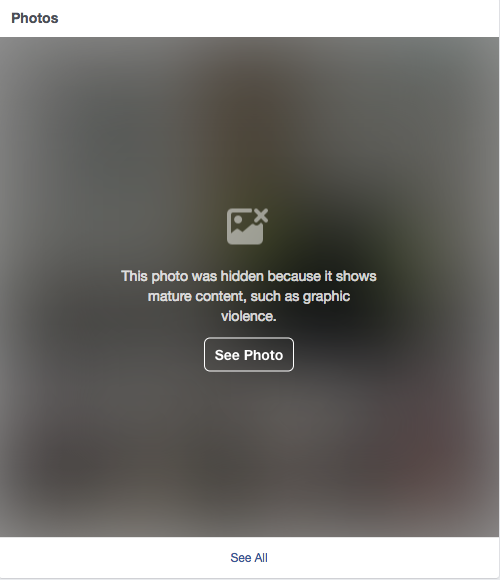 Because nobody has been identified in Abort67's recent livestream and Friday's demonstration was otherwise carried out without incident, Facebook found no reason to remove the video and would not proactively seek to block organisations such as Abort67 from broadcasting live on their page.
Local police said that they did not believe Abort67 was acting unlawfully in demonstrating or filming. "Providing it acts peaceably, human rights legislation safeguards its freedom of speech and right to assemble," a spokesperson for Sussex police told BuzzFeed News.
While staff at the Hastings clinic praised police efforts in prewarning them about the demonstration and monitoring the event, a spokesperson for the organisation believed more needed to be done to prevent filming and to restrict protesting directly outside clinics with the introduction of buffer zones.
"The police appear only concerned with the human rights of anti-abortion extremists," the spokesperson said. "Women have rights too, and either the police or the government need to stand up for them."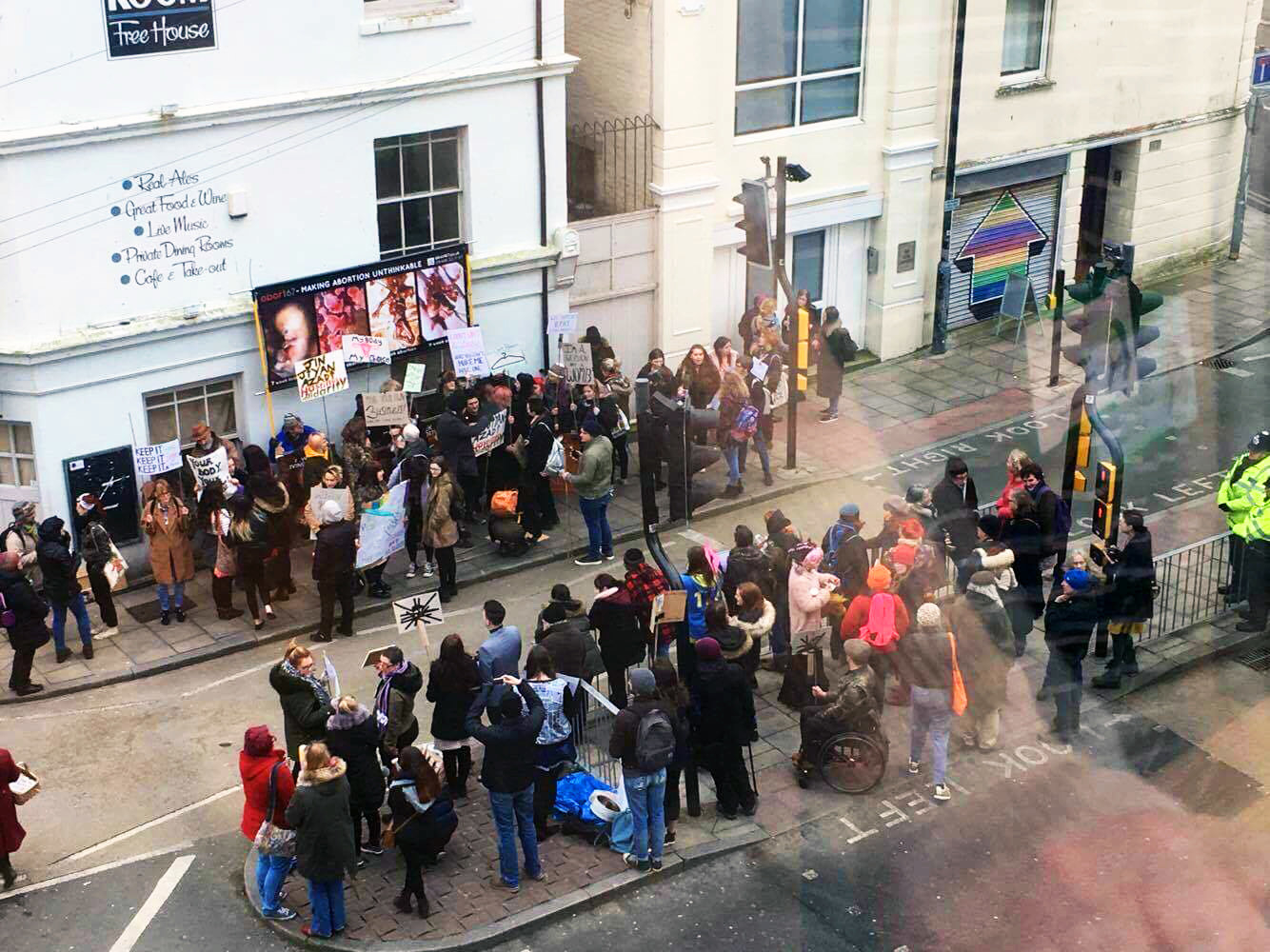 Wendy Savage, a public health specialist from campaign group Doctors for a
Woman's Choice on Abortion, felt that in the case of abortion clinics, different rules needed to be applied for demonstrations.
"A demonstration outside an abortion clinic is different from an ordinary demonstration as potentially the woman's medical confidentiality is at risk," Savage told BuzzFeed News. "I would urge Facebook to take the video down as the women have not given consent to being filmed and this is a serious breach of the right to privacy."
Susan Bewley, a professor of women's health at King's College London, agreed. "This is not an ordinary demonstration – it is a form of violence against women, some of whom will be particularly vulnerable," she told us. "It's inevitable that
amongst the women they will be filming will be those who are unsupported,
mothers who feel economically unable to bring up further children, women in
violent relationships or where the conception follows rape."
Bewley also urged Facebook to take more decisive action in preventing this kind of event from being broadcast, rather than only removing reported footage that was in direct breach of their current guidelines.

"I am amazed at Facebook's indifference to the important issues at stake," she said.
"They refuse to recognise how inaction colludes with the protesters. By not taking down the livestreaming, Facebook participates directly in abuse against women."