The cost of privately rented homes increased by 2.5% across the UK in the year to December 2015, according to new figures from the Office of National Statistics.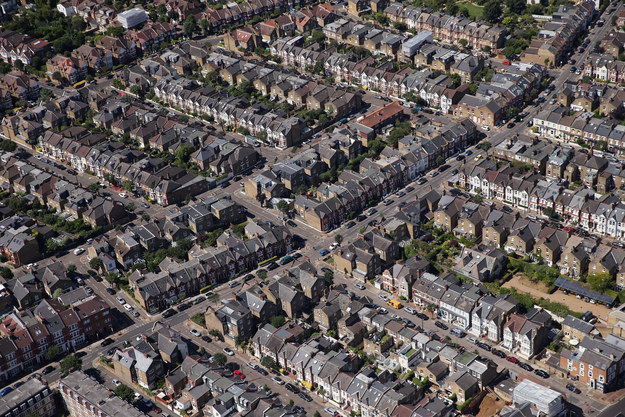 England saw the greatest increase, with private rental costs up by 2.7%, while private rents in Scotland and Wales rose by just 0.9% and 0.7% respectively.
Every region in England saw private rents grow, according to the Index of Private Housing Rental Prices (IPHRP), which measures the change in the price of renting homes from private landlords by comparing the amount a tenant is charged in the current month against the same month in the previous year.
So, for example, a property that cost £700 per month in December 2014 would now cost £717.50 per month.
Private rents saw their steepest climb in London, with an increase of 3.9%.
This means that a one-bedroom flat in Elephant and Castle, for example, currently costs an average of £1,273 per month to rent privately, compared to £1,223 per month the previous year.
The ONS was keen to stress that data by IPHRP is an "experimental statistic" based on rents already being paid by tenants rather than changes in advertised rental prices.
George Osborne seemed to acknowledge the UK's mounting affordability crisis when he "doubled" the UK's affordable housing budget in the last Spending Review.
However, it has been noted that he cut this same budget by 60% in his first Budget as chancellor in 2010.
Last year, figures from the National Housing Federation (NHF) showed that private tenants in the UK pay the highest rent in Europe.
Private tenants, who make up 17% of UK residents, are paying up to 50% more rent than those in Germany and Holland, the NHF found.
As the cost of private rentals reaches a record high, the number of available affordable socially rented houses is at its lowest since records began in 1991.
In 2014–15, councils and housing agencies built or bought 9,590 new socially rented homes, compared to 30,000 in 2011–12.
The IPHRP rent increase figures "show the urgent need to consider how we can make renting in the capital better, more affordable, and more stable for tenants", Tom Copley, chair of the London assembly housing committee, told BuzzFeed News.
"The Assembly's Housing Committee has been exploring different models of rent control – and in most models we explored, making rents more stable did not lead to the mass exodus of landlords some predicted," he said.
A spokesperson for the Department for Communities and Local Government told us it was "determined to create a bigger, better private rented sector and [is] attracting billions of pounds of investment to build homes specifically for private rent, which will increase choice for tenants.
"We have also introduced measures to ensure tenants can be confident they will get a fair deal."
They said the department wanted to ensure that the 86% of the public who have said they want to own their own home are able to do so.
"That's why we've doubled the housing budget to support the boldest plan for housing by any government since the 1970s," the spokesperson said, "with government initiatives having already helped nearly 270,000 people to buy since 2010."
Campbell Robb, chief executive of housing charity Shelter, called IPHRP's findings "another blow to the millions of private renters in this country".
"As the housing shortage continues to deepen an entire generation is being left with no choice but to put up with expensive and insecure private renting," Robb said.
"Every day at Shelter we hear from ordinary people caught in a 'rent trap' – unable to put any money into savings because they're paying out huge amounts of their monthly income in rent.
"If the government wants to give hope back to struggling private renters, it needs to commit to building the genuinely affordable homes that people on low to middle incomes can actually afford to rent or buy."