Two police officers in Brixton, south London, have given an early Christmas gift of over £5,000 to a pensioner who was recently robbed of his life savings.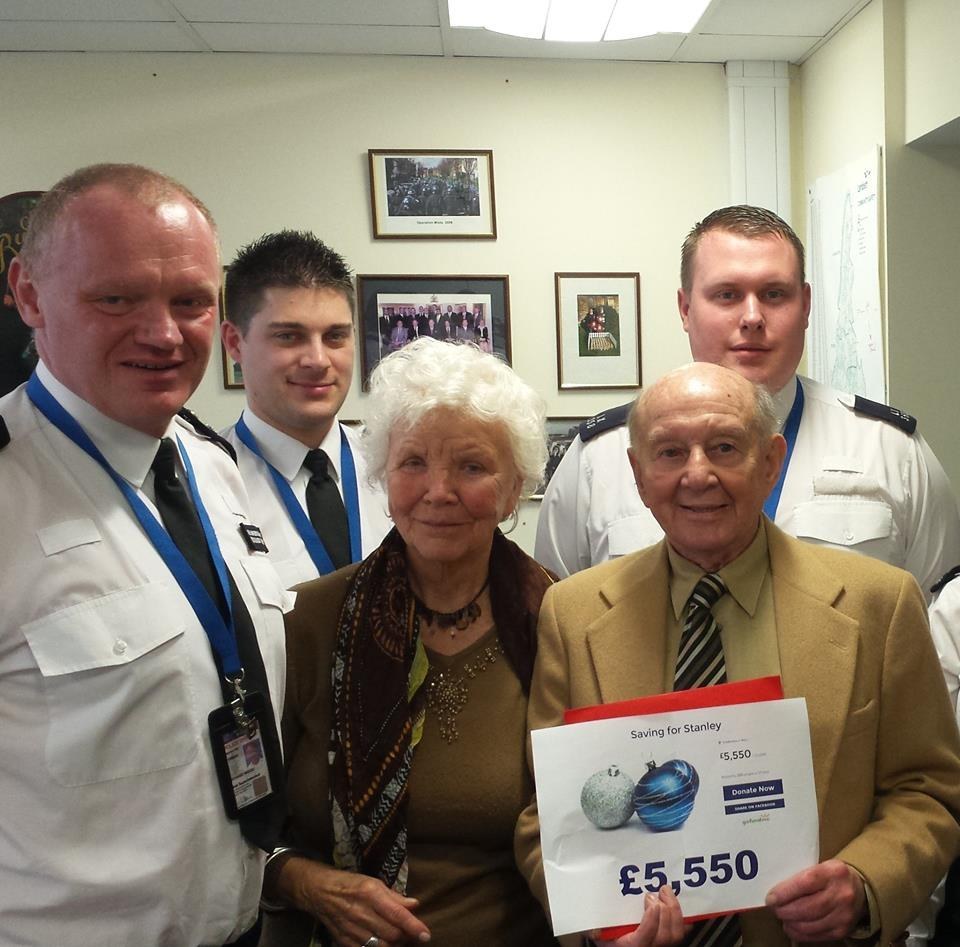 In October, Stan, 84, had over £8,000 stolen from him when two men posing as police officers tricked their way into his home in Lambeth.
When he later told police constables Ben Ings and Simon Cracknell, who attended the scene, that he had been saving the money for his own funeral, they were so moved that they returned to Brixton police station and set up a collection fund for Stan among their colleagues.
"We are used to dealing with some very difficult situations, but we were particularly touched by this case," Ings said.
He added that the fact that robbers had posed as police made the crime even worse.
"People look upon an officer as someone they can trust, so for Stan to lose his life savings in this way, so close to Christmas, is something that really resonated with us."
Stan was invited to Brixton Police Station on Monday – also his 84th birthday – and was presented with a cheque for £5,500, and a birthday cake, by police who attended the crime scene.
Lambeth Borough commander Chief Superintendent Richard Wood said: "It is particularly sad to see the most vulnerable members of our community being targeted in this ruthless way."
Stan was hugely grateful to the officers and thanked them for their "human kindness," which he found to be "a wonderful tonic".
"I received a wonderful service and help in my time of need from police in Lambeth," he said.
"Our police live up to the most reputable force in the world and they are an example for the rest of the world to follow."
Police have released an e-fit of one of the suspects as they continue to search for the men who broke into Stan's home.
They are searching for a white man of medium build, with dark hair, a dark moustache, and possibly a Birmingham accent.