Pharmacists Are Refusing To Sell The Morning After Pill To Men Who Want It For Their Partners
When a man tried to buy emergency contraception for his girlfriend, he was repeatedly refused, despite official guidance that it can be purchased on another's behalf.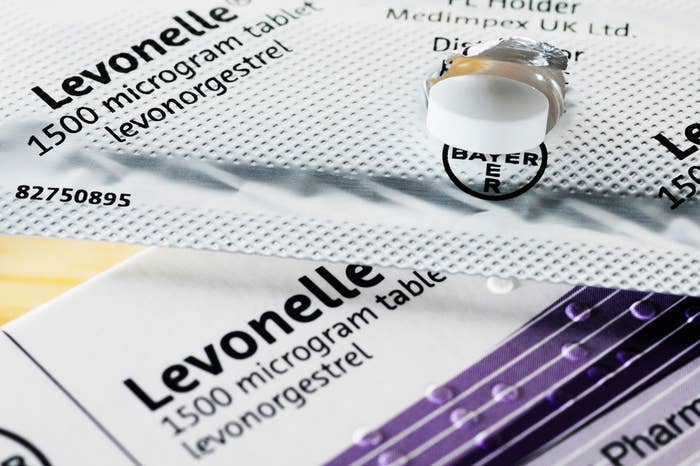 Several pharmacies are refusing to sell the morning after pill to a man wishing to buy it for a partner, despite official guidance stating that the drug can be obtained on another's behalf.
When Mike Buonaiuto, a representative for the campaigning group Shape History, tried to buy emergency contraception from a selection of pharmacies across London, he was refused every time.
In secretly-filmed footage pharmacy staff tell Buonaiuto that he cannot buy the morning after pill for his girlfriend for reasons including a woman needing to fill out a questionnaire, that the patient needs to be in front of them, and that there are questions that need to be asked that only the patient would be able to answer.
Emergency contraception is considered to be safer than other over-the-counter drugs including pain killers and nicotine replacement medications, and can be bought over the counter without a prescription in England and Wales following a consultation with a pharmacist.
Women will be asked if they have had unprotected sex in the last 72 hours – the time within which the drug is effective – and when her last period was, whether she has had unprotected sex more than once in her menstrual cycle, and if she is taking any other medications.
According to the Royal Pharmaceutical Society (RPS), if the pharmacist is confident that such information has been correctly provided on behalf of the patient, they can sell the drug to whoever is trying to buy it for her.
"You can make the supply to someone else (other than the patient directly) if you are satisfied it is a genuine request and the treatment is clinically appropriate for the patient," RPS's official guidance states.
"You should telephone the patient to assess suitability of the oral emergency contraceptive if their representative cannot provide you with the necessary information to determine whether the request is appropriate and genuine."
This was not, however, Buonaiuto's experience of trying to buy the drug for a partner. "The vast majority of the staff looked like they had seen a ghost when I asked them [for emergency contraception]," he told BuzzFeed News. "One specific pharmacist actually had to call in his supervisor as he was so taken aback.

He added that while some pharmacy staff were helpful, "most were quite dismissive and slightly aggressive toward me".
Buonaiuto also said that few were willing to offer him any advice on emergency contraception. "Most of them simply point blank refused to take the conversation further without a female present and gave me no alternative options."

A spokesperson for Boots, the UK's leading pharmacy chain, told BuzzFeed News that their staff adhered to RPS's guidance. "Our trained pharmacists will provide EHC to a patient representative if they judge it to be appropriate according to this guidance," the spokesperson said.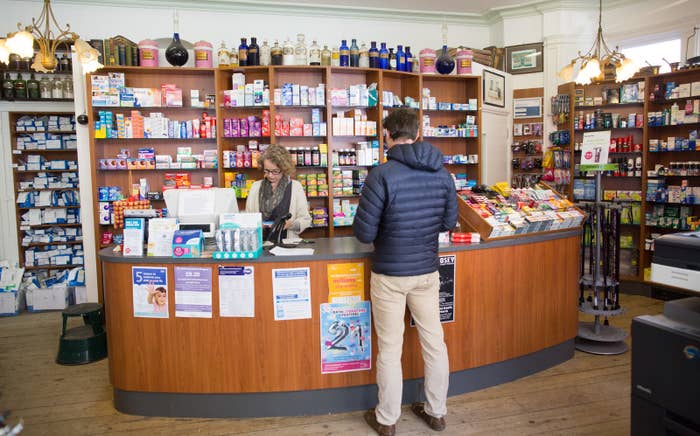 Shape History's findings follow the British Pregnancy Advisory Service's (BPAS) recently launched campaign to reduce restrictions on obtaining the morning after pill, which the charity believes unnecessarily inhibit women's access to the drug.
"This video shows the reality of getting emergency contraception in the UK – it's awkward, embarrassing and not always straightforward," a spokesperson for BPAS told BuzzFeed News.
"The burden of failed contraception or unprotected sex always falls on women – improving access to EC by making it available on the shelf would provide a practical way for men to help their partners avoid an unplanned pregnancy."
BPAS has also criticised the Department of Health for not working to reduce the cost of over-the-counter emergency contraception, which at around £30, costs almost five times as much as in other European countries.
The Department of Health told BuzzFeed that it does not control the price at which pharmacies sell medication. With regards to whether or not someone should be able to purchase emergency contraception on someone else's behalf, the spokesperson added: "Pharmacists must always act in accordance with their professional standards of conduct, ethics and performance."