Parisians turned out in droves on Saturday morning to donate blood to support victims of Friday's terrorist attacks in the city.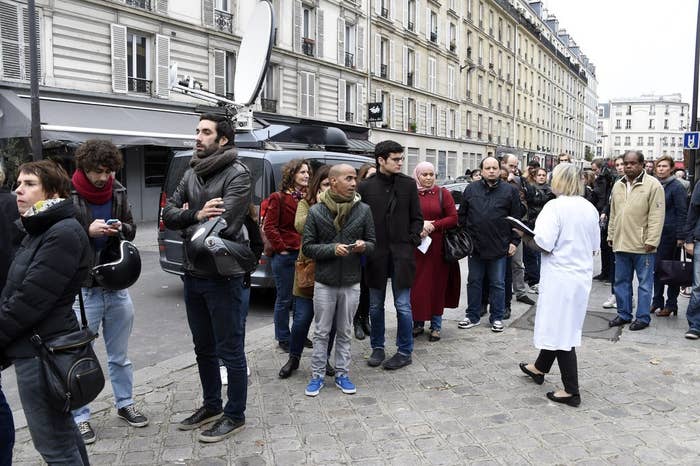 There was a huge surge in blood donations at Don Du Sang Paris's weekly blood drives at hospitals across the city, despite the French government's advice that people should stay indoors and the closure of several Metro lines.
At Hospital St Antoine opposite Petit Cambodge restaurant, where many were killed when gunmen used assault rifles to open fire on the crowds, people queued for hours.
Don Du Sang Paris thanked people for their display of national solidarity. "Formidable élan de solidarité des parisiens," it tweeted – "a tremendous boost of solidarity for Parisians".
"The satisfactory level of reservations in blood products has helped to deal with the exceptional situation of this night," blood donor charity Etablissement Français du Sang-Ile de France said in a statement thanking the people of Paris for their compassion.
But, it said, "10,000 donations are needed every day", and it urged people to come back later in the week.
The charity said donation centres would be closed on Sunday.