In Friday's episode of EastEnders, Shabnam and Kush learned that their unborn child had died, then in Monday's episode, Shabnam gave birth to their stillborn baby.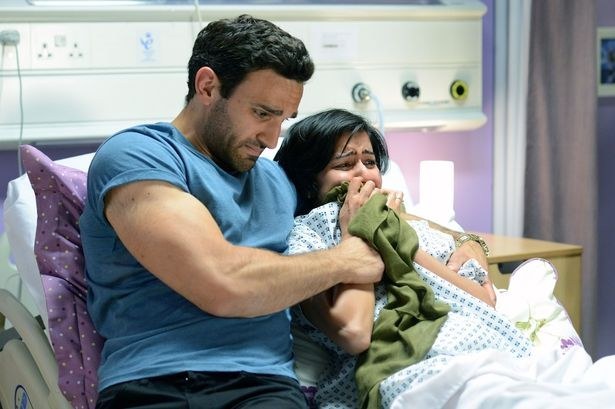 Following Tuesday's episode, in which the stillborn child was named Zaair, actor Rakhee Thakrar, who plays Shabnam, started using the hashtag #SayTheirName to encourage people to share the names of their stillborn babies.
People responded by sharing images and stories of their babies.
Many parents who shared their images described their babies as "born sleeping" or "born asleep".
The hashtag gained momentum among people who had and hadn't experienced stillbirth.
Stewart told BuzzFeed News that Sands thinks the hashtag is "brilliant", because "babies' names don't get mentioned enough once they've died and [the] funeral has happened, for fear of upsetting parents".
She added: "But it's really helpful to parents to be able to keep talking about their baby.
"The death of an unborn baby is a major bereavement and needs to be acknowledged as one. Parents don't forget about it, they just learn to live with it and the baby still very much becomes part of family, and that needs to be acknowledged."
Following the popularity of #SayTheirName, Thakrar has set up a dedicated twitter page for names and pictures of stillborn babies to continue to be shared.