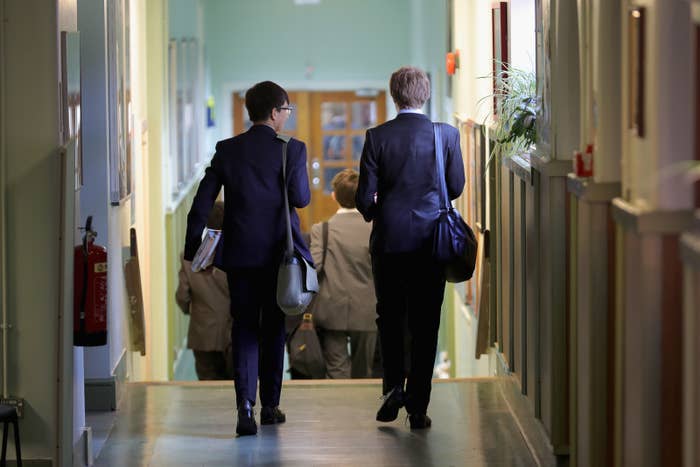 Parents who provided information on their children's nationality and country of birth in the autumn schools census can now ask for it to be deleted from the National Pupil Database.
Following concern from parents and campaigners, the data can be retracted, parliamentary undersecretary for the Department for Education Lord Nash has confirmed.
Plans to add the collection of country-of-birth and nationality data to the schools census was announced in May. The data was collected for the first time in October.
"If parents have previously provided this information to schools and now wish to retract it, they should inform the school of this decision," Nash said.
"Where a parent has exercised this right, the department will remove any information collected on country of birth and nationality during the autumn census."
The refusal to provide the data will be recorded by schools.
According to the DfE, country of birth and nationality data is needed "to help us better understand how children with, for example, English as an additional language perform in terms of their broader education and to assess and monitor the scale and impact immigration may be having on the schools sector".

But following a rise in anti-immigration sentiment in the wake of Britain's vote to leave the European Union in June, alongside continued uncertainty from government over what Brexit will mean for people from EU countries who are living in the UK, parents expressed concern about how the data could be used in future.
"Following Brexit it seems like [the government] wants to highlight the fact that there's not enough school places because a lot of foreigners live in the UK," an Italian mother living in London told BuzzFeed News at the time.

When the data was collected in October, worries were confounded further when several schools only asked non-British parents to provide information relating to their children's nationality and country of birth and, in some cases, even asked them to show passports.
The government has also recently scrapped plans to collect the data for 2- to 5-year-olds, but will still collect it for children of school age.
Parents can however ask for their children's data to be deleted if they provided it in October but have now changed their minds, or if it was provided without their consent using information already held by the school, as was believed to be the case in some areas.
"Now we know parents can withdraw their consent for this data to be collected even after schools have submitted it, we'll certainly be urging everyone who hasn't yet taken part in the boycott to get on board," Kojo Kyerewaa, a spokesperson for campaign group Against Borders for Children, which has led the call to halt the collection of the data, told BuzzFeed News.
"This is another small but important victory, and another step towards making this whole exercise completely unworkable.
"The only way the government will persuade us to stop this campaign is to delete all this inappropriate data and stop collecting more."

Jen Persson, of campaign group Defend Digital Me, which also campaigns against government data collection for children, told BuzzFeed News that it was important to hold the DfE to account on what information it gathers.
"Even with changes, this census will see the state collect more sensitive personal data on more children than ever before, gathering full names, address, date of birth, and ethnicity from our toddlers and pre-schoolers, even at private nurseries and childminders," she said.
"Parents and children caused distress and discrimination in the run up to the autumn census in October, will no doubt be dragged through the same problems again, because none of the problems of the autumn census have been fixed for January."

The DfE will carry out the next school census on 19 January.