"Our Community Will Fight This": Finsbury Park Rejects Division After Attack
There was a spirit of togetherness within Finsbury Park's diverse community in the hours after a van ploughed into Muslims leaving a mosque.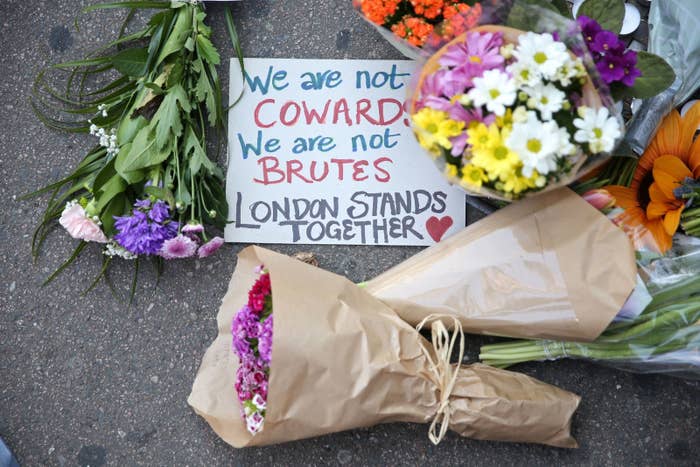 In the hours after after a terror attack on Muslims leaving their place of worship, the multicultural community in Finsbury Park, north London, remains united.
Shortly after midnight on Monday morning, a man drove a van through pedestrians leaving prayers at the Finsbury Park Mosque near Seven Sisters Road, as they tended to an elderly man who had fainted. Eight people were injured, and the elderly man died at the scene.
A number of eyewitnesses said the suspect said "this is for London Bridge" after passersby pinned him down, referring to the recent terror attack committed by three Islamist extremists that killed eight people.
"We won't let this tiny minority from either side of extremism win, either Muslim or far-right," Yussuf Ahmed, coordinator of Islington Somali community centre, which is next door to the mosque, told BuzzFeed News.

"It's not a war or target on Muslims, it's a war on all of us," he said. "People will be united and they will be against it. That's the way we want to confront it."

Jenny, who lives a short distance from where the attack took place and didn't want to give her last name, said she had felt scared when she heard about the incident on the news that morning but felt it was important to get out and show support for her community. "That's what we do, we stick together here," she told us near one of the police cordons.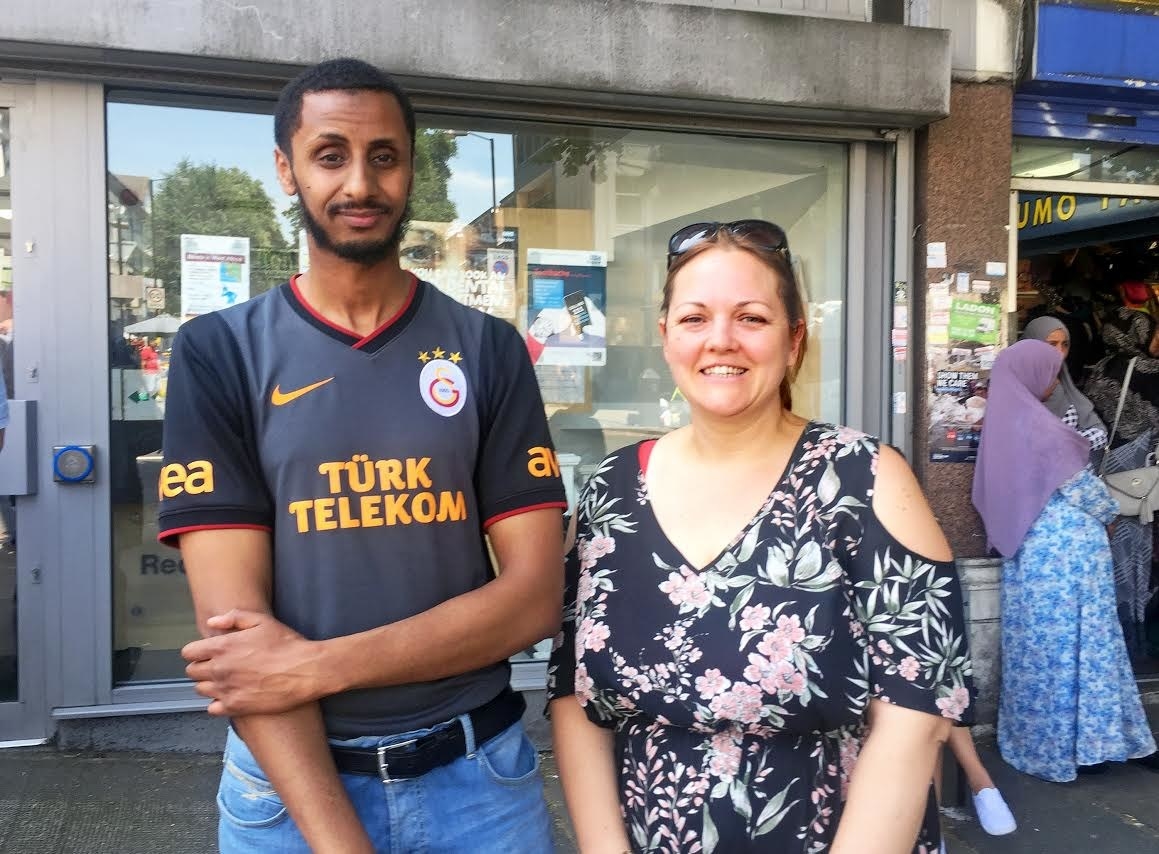 "These people that are doing this, they're trying to divide us as a community and we won't let that happen. We're a lot stronger together than separated," she said. "We've got so many different races and religions here but it doesn't matter, we go about out normal days and we talk to each other."

Amin, a Somali who grew up in London who we met while talking to Jenny, said people with extreme views were manipulating what he saw as a lack of stability in the UK right now and that Islam was not the real reason for any of the recent attacks. "I grew up with English boys around me," he said, "and I don't think it's anything to do with religion or anything like that."

Rather than turning on each other, several people we spoke to blamed the government for creating a climate in which attacks could take place. "There's lack of police too," Amin said. "Especially during the month of Ramadan when incidents have been happening and there's no police support. Why's that? Because of cuts."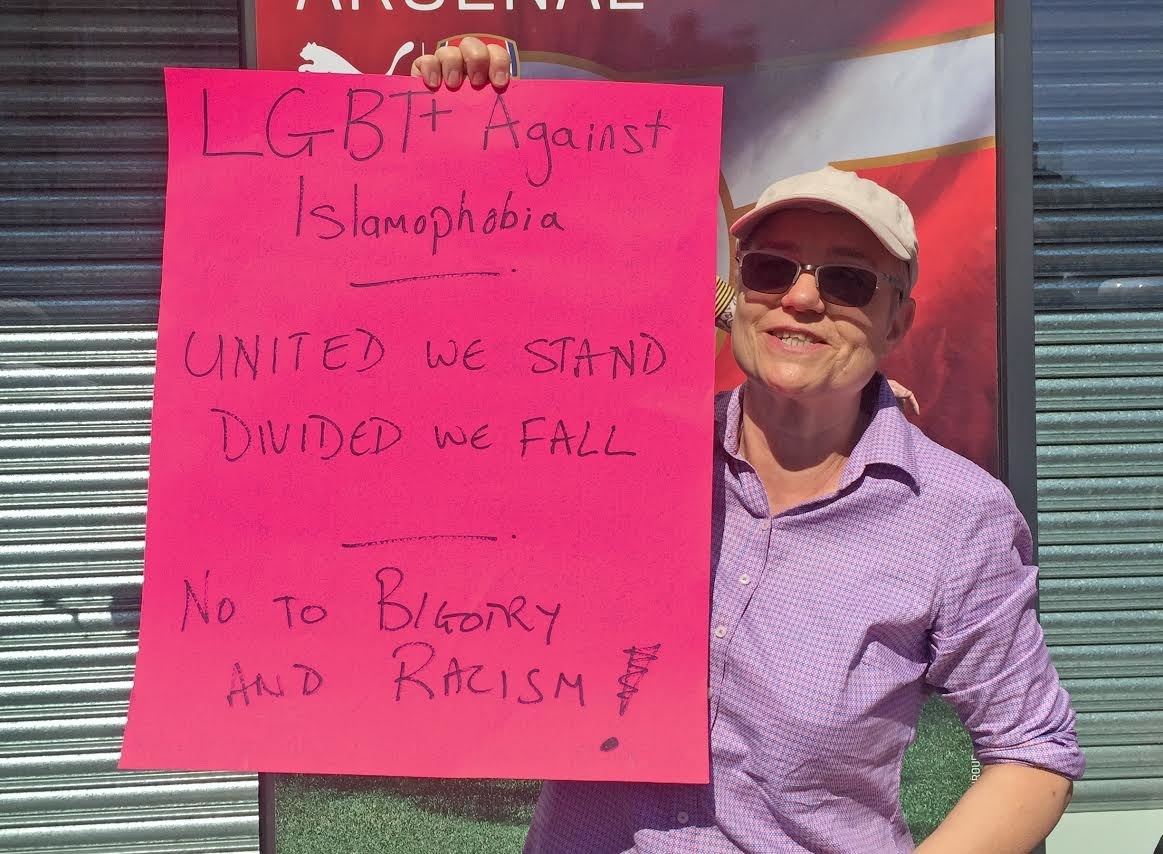 Jenny agreed, saying: "We need police walking about making sure our communities are safe, because people don't feel safe any more. The government don't do nothing, they need to put a stop on this now."

Sue Calder, who stood by one of the police cordons holding a sign that read "LGBT+ Against Islamophobia" told us rhetoric used by politicians often demonised Islam and was unhelpful in the battle to prevent attacks like the one on Monday.
"Some of the comment you get from the government in the last few years, I think it legitimises Islamophobia in the eyes of many people, and they have to be held partly responsible for making it less controversial to attack Muslims," she said.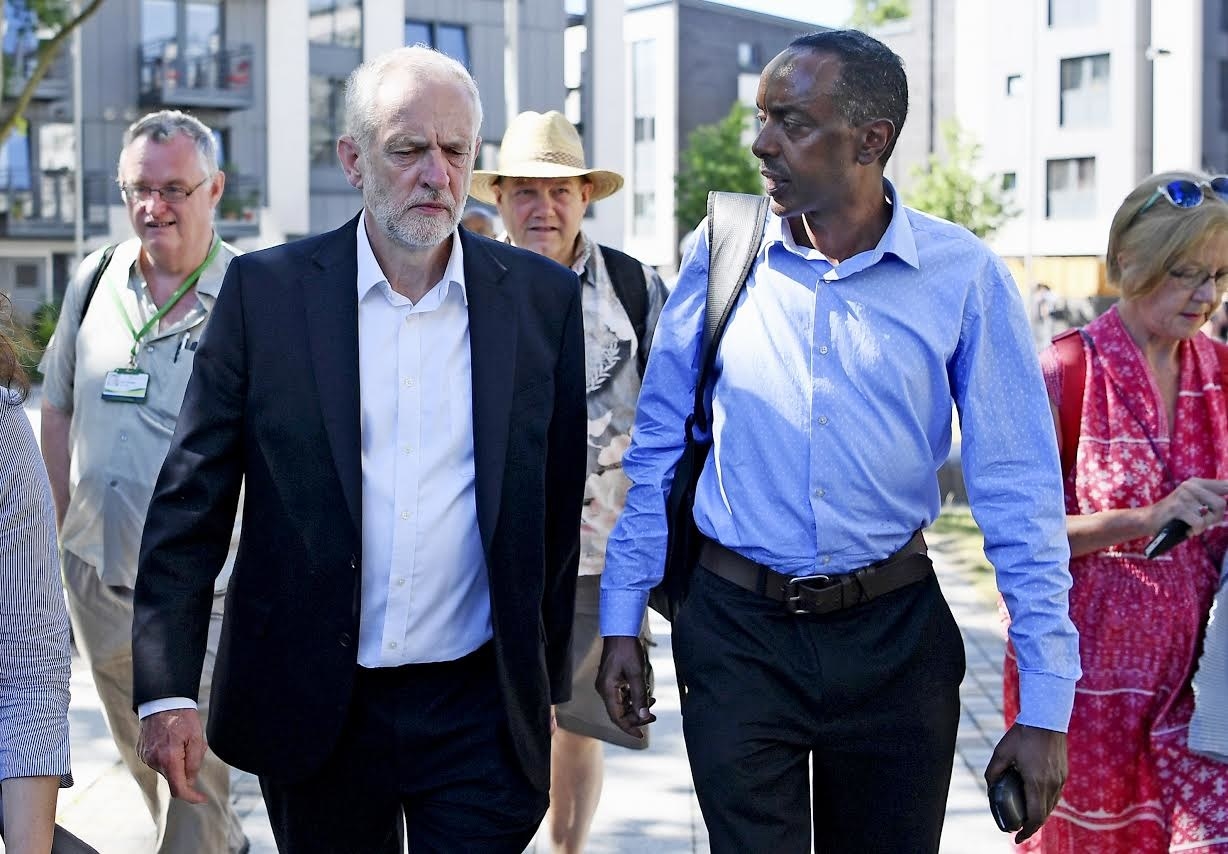 Following the attack on Monday, politicians including prime minister Theresa May, London mayor Sadiq Khan, and Labour leader Jeremy Corbyn condemned the incident, and spoke of the resilience of London's community spirit.

"We will stay a strong city, we will ensure that we are not cowed by terrorism, and we will not be defeated," Khan said. "We are united today, and we will continue to be a united city."

Corbyn, the MP for the Finsbury Park area, was one of the first public figures to attend the scene on Monday morning, much to the delight of local residents, who have a warm relationship with him.

"Jeremy is one of us. He's like a neighbour," Nabil, who didn't want to give his last name, told us. "He walks around here, he's without any police. He's from round here, he is a Londoner. He's a good person."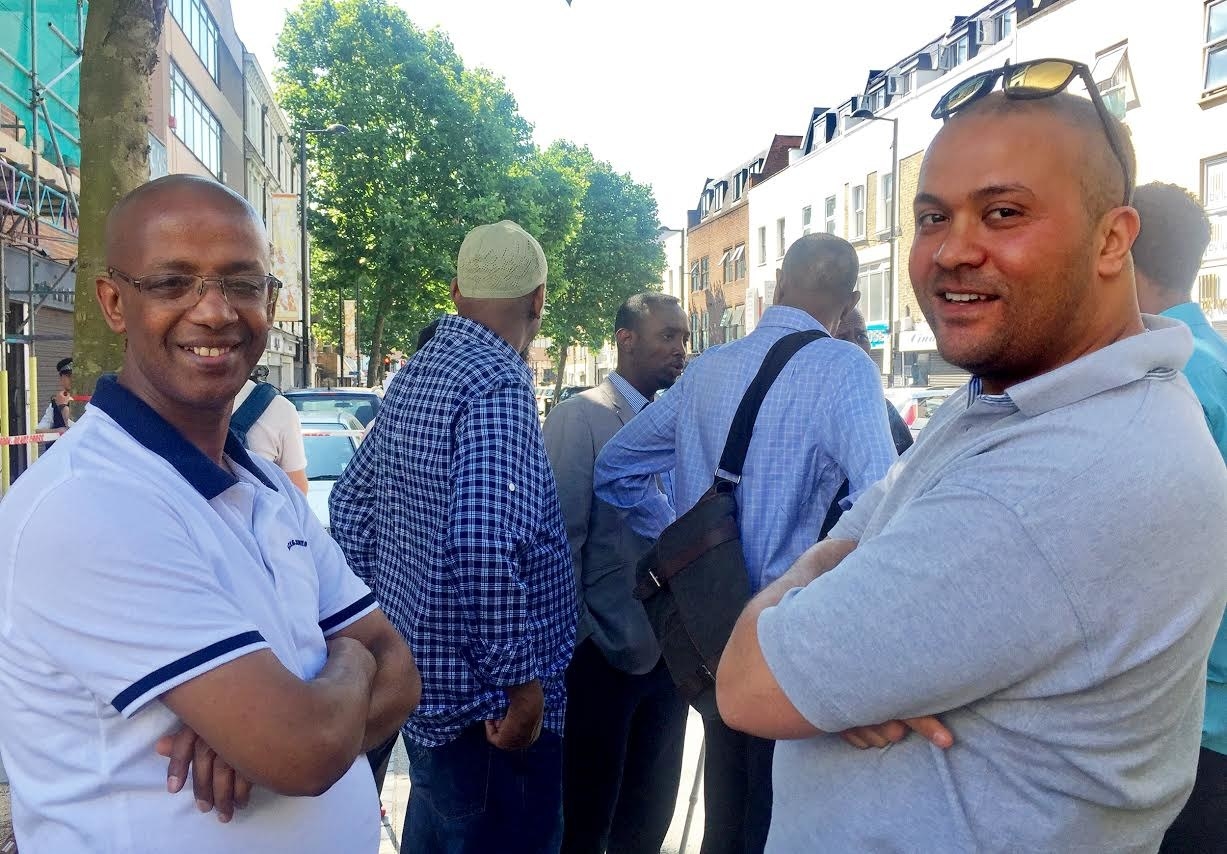 Mohin said government cuts to policing played a part in the attacks that have taken place on London and that change at Downing Street was necessary if we hope not to see them repeated. He believed Corbyn was the man for the job.

"I have nothing against Theresa May, and I have nothing against the Conservatives, but I think they need to step down," he said. "Corbyn, I'll tell you now, he's the guy. He goes door-to-door. He will actually speak to people."
May visited Finsbury Park Mosque to meet community leaders on Monday afternoon but was heckled by local residents as she arrived.

But Rabbi Herschel Gluck, chairman of the Muslim-Jewish Forum, one of the local faith leaders who attended the meeting, said May had listened to recent criticism and was receptive to the concerns of the community.

"It felt real, it felt real, it felt substantial and it felt helpful," Gluck told BuzzFeed News outside the mosque shortly afterwards.

He said May, Corbyn, and Khan had all been keen to find solutions.

"They weren't trying to score political points, they were here to offer their condolences and to hear what issues are of concern to the local community and how they can be addressed," he said.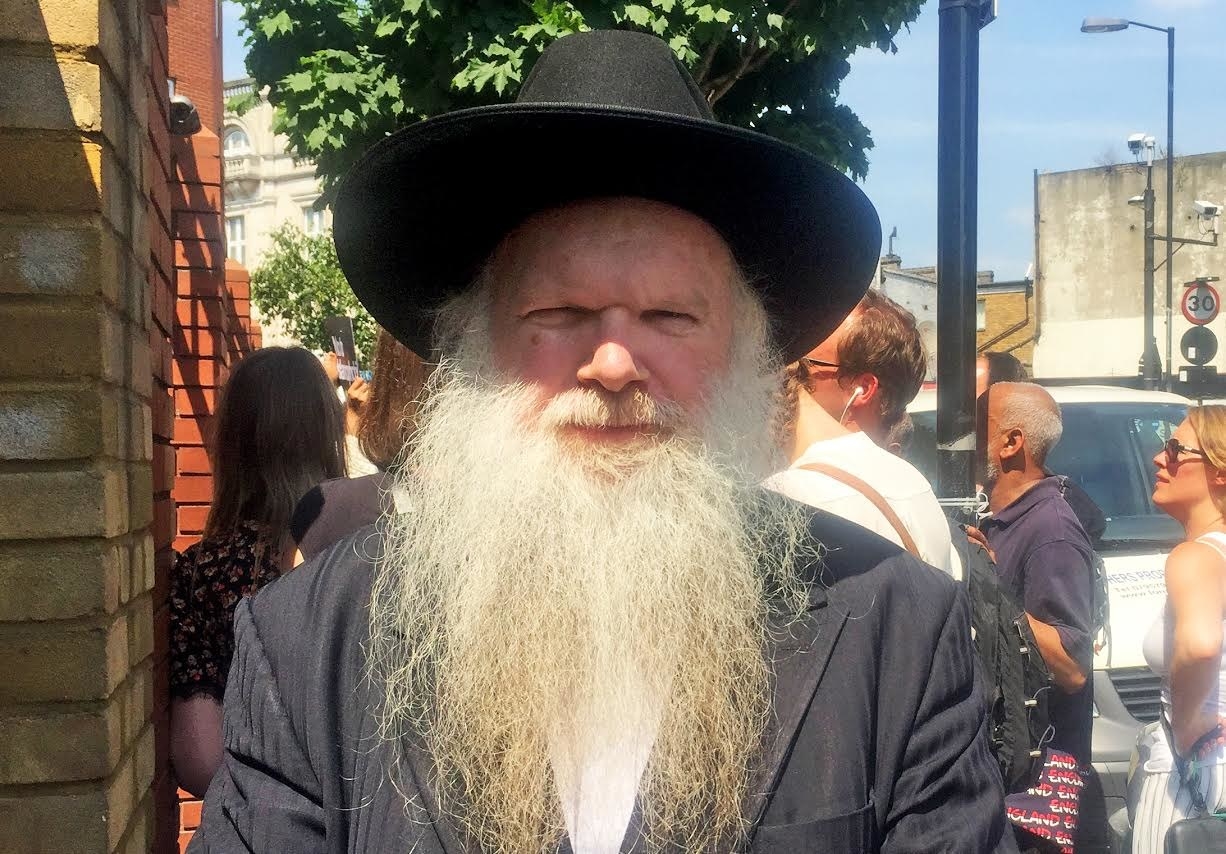 Gluck said security and "being part of the fabric of British society" are the main concerns of the local community, who he said have good interfaith relationships.
"It is about not being seen as an alien element in British society but being part and parcel of that society," he said.

Around Finsbury Park on Monday, everyone we spoke to remained united in their wish to remain defiant in the face of divisiveness. Outside the mosque, shortly after May had left, one man said: "Our community will fight this."