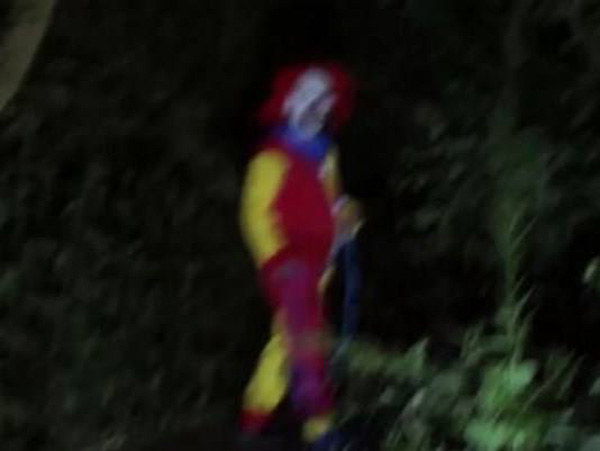 A photo of a clown that was reported to have been taken in a wood in America is actually of a man in the North East of England who has never even travelled to the States.
After a spate of reports of clowns trying to lure children into woods near an apartment block in Greenville, South Carolina, Kevin Thoman, whose Twitter bio locates him in the state, tweeted pictures which he claimed to have taken of the "South Carolina Clown".
Thoman's tweet was then used by several news outlets, including NBC, in reports about the sightings.
But it turns out the image is actually of performance artist James Allen, from County Durham in the UK. Allen regularly stages pictures of himself dressed as a clown named "Coco" in abandoned or spooky spaces near his home. He shares the pictures on social media, including on his FR3E Roamers Urbex Facebook page.

"It was just a bit of fun adding colour to a dark place," Allen told BuzzFeed News. "I've been doing clown photos for a while now."
He said that he always chooses derelict places and goes out late at night to take the photos so as not to scare people or create the kind of hysteria the South Carolina reports have sparked.
"I wouldn't do it near the public [and I] always make sure we are out of the way," he said.
Allen said he believed Thoman had taken a screen grab of a video he posted to YouTube on 10 July.
It is not the first time an image of clown performers has been attributed to the South Carolina sightings. In August, an image that turned out to have been taken by performance group The Plymouth Clowns was distributed by police to residents of the Fleetwood Manor apartments, near where the original sightings took place.

Despite receiving numerous calls about sightings, Greenville County police have found no evidence of clowns in the woods, but since the story emerged, a wave of copycats have been observed.
Police across the UK have issued warnings after several incidents of clowns scaring children, sometimes with knives, were reported. On Tuesday, footage of a person dressed as a clown riding a mobility scooter through Sheffield City centre was posted to Facebook.
Allen said that since his picture has appeared in media reports relating to clown incidents, he has been accused of being a ringleader of the trend, and has received abusive messages and even death threats as a result.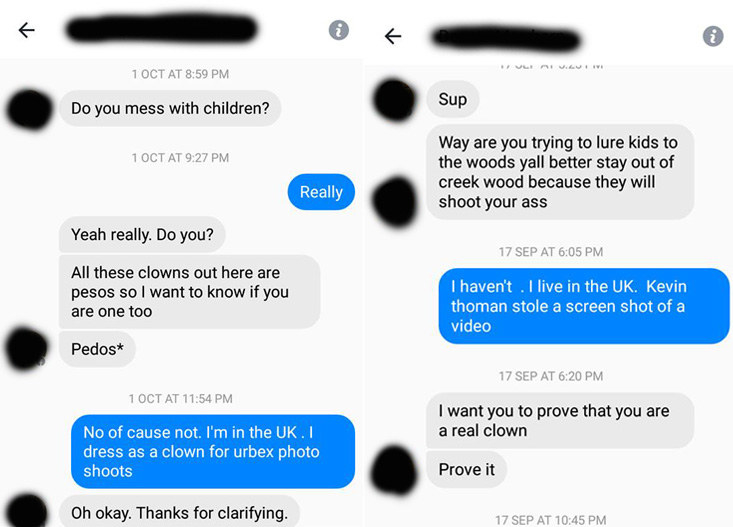 "The pranksters are putting people like me at risk," Allen told us. "My family and friends are worried that I may be attacked over this."
He said that there were a lot of people who like to dress up as clowns to take photographs, but had no intention of hurting or trying to scare anybody. "We don't prank people, we don't even go out in public dressed up, it's only for photo shoots."
He has tried to set the record straight in a short video, posted to Facebook, and another to YouTube. He has also used a Twitter account for his Coco character to correct people who have mistakenly believed he is the South Carolina clown.
After Allen reported Thoman to Twitter for using his image, the social network removed it from his tweet. BuzzFeed News has reached out to Kevin Thoman for comment.
Allen said he thought the mix-up with his picture was funny at first, but now there are clowns upsetting people in the UK, he is worried "it's only a matter of time before the police pull me in over it".
"But I'm a clown so I just laugh it off. When this has all blown over I'll still be creeping about," he continued. "I'm a good clown."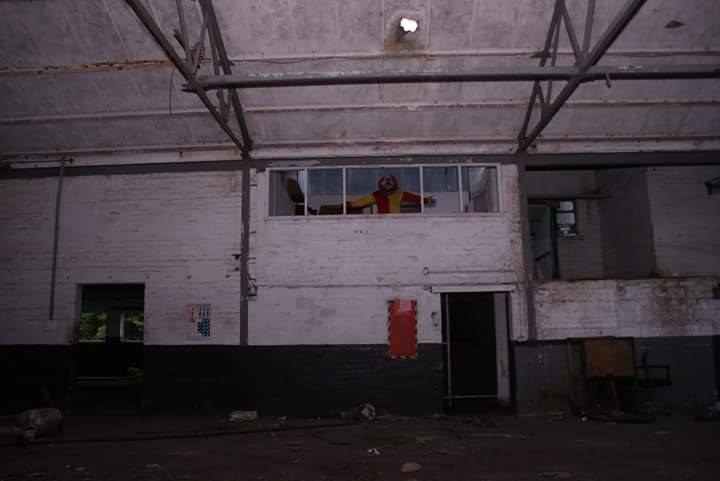 Rob Owens, another clown performer who takes pictures as his alter-ego Hank, also said he makes an effort not to scare people with the costume, but hasn't ventured out as much recently as a result of the pranksters. "I've never worn Hank in public," he told us.

"I think the whole thing has got out of hand very quickly," Allen added.

"I think someone will get hurt," he continued. "I think the public will start attacking the clowns."
CORRECTION
The clown sightings took place in Greenville, South Carolina. A previous version of this article stated that the sightings were in Greenwood.