NHS Medical Director Raises Spectre Of Paris Attacks In Plea To Halt Junior Doctors Strike
"Every single doctor would respond in the usual way to a major incident," one doctor told BuzzFeed News.
A senior NHS figure has cited Friday's terrorist attacks in Paris in a plea to prevent junior doctors from going ahead with planned strikes.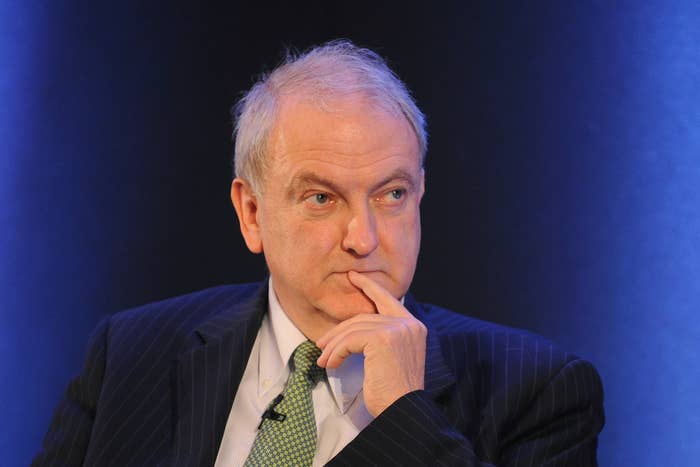 The British Medical Association confirmed on Thursday that 98% of doctors who voted in its strike ballot had backed industrial action over changes health secretary Jeremy Hunt is proposing to their contract.
Following the announcement, NHS England's national medical director Sir Bruce Keogh wrote to the BMA chair Dr Mark Porter to try to avert two planned walkouts by junior doctors and a day of emergency care only in December.
In comments intended to deter doctors from striking, Keogh cited a series of coordinated attacks involving assault rifles and explosives across Paris on Friday that killed at least 129 people.
Keogh wrote:
In light of the tragic events in Paris last Friday night, and the ongoing threat level in the UK, we need to ensure we have a clear understanding of
arrangements should a major incident be declared.

Will the BMA ensure that members will be available to respond to a major incident, whether this is declared because of a sudden single event or an unprecedented surge in activity?

Will junior doctors, who would otherwise have been rostered for duty, make themselves available to respond in a timely way, within one hour of a major incident being declared?"
But the intervention provoked immediate anger from junior doctors. Bernadette Lomas, who is training in anaesthesia, told BuzzFeed News that it was a deliberate attempt at scaremongering and "very low" political point-scoring.
"He knows full well that if there were any risk that services would be overwhelmed, trusts would implement their major incident plan, and every single doctor would respond in the usual way to this," she said.
"This is another swipe at junior doctors' professionalism and an attempt to scare the public which is completely unhelpful, and entirely inappropriate."
The BMA has urged the government to refer the junior doctors contract negotiations to an independent mediator if strikes are to be averted.
"To this end, and even with such a resounding mandate, we are keen to avert the need for industrial action and have, therefore, approached [independent mediator] ACAS to offer conciliatory talks with the health secretary and NHS employers to clarify the conflicting information coming from the government over the past weeks," Porter said on Thursday.
Health secretary Jeremy Hunt has said that he would only be willing to involve an independent mediator after the BMA has reinstated negotiations with the Department of Health.
The proposed dates of industrial action are:
* Emergency care only — from 8am, Tuesday 1 December to 8am Wednesday 2 December.

* Full walkout — from 8am to 5pm, Tuesday 8 December.

* Full walkout — from 8am to 5pm, Wednesday 16 December.