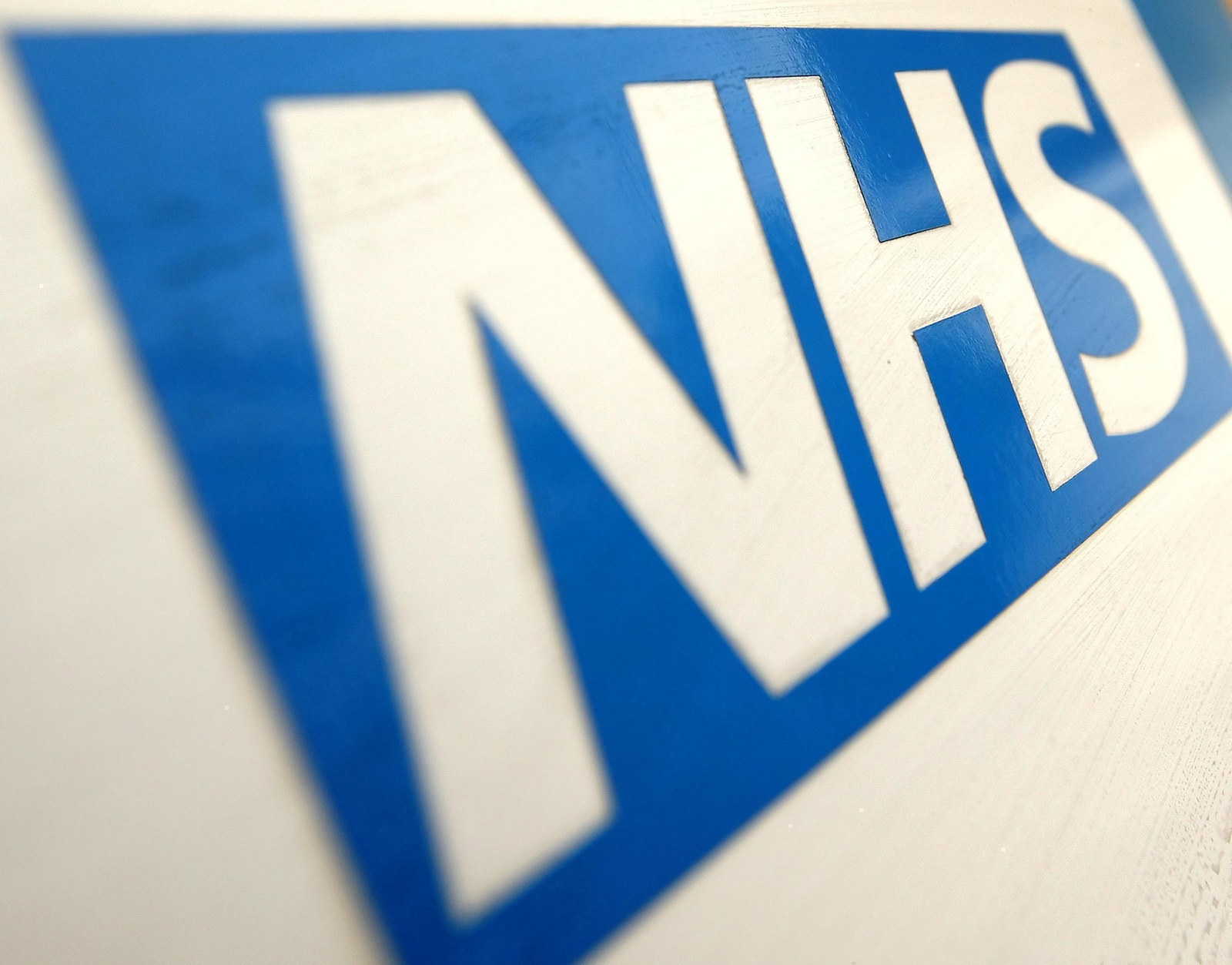 The Advertising Standards Authority received several complaints accusing NHS England of making misleading claims about GP availability over the Christmas holidays.
"This year, GP appointments are available over the Christmas holidays," an advert that ran in Metro on 19 Dec 2017 read. "From 22nd December to 7th January, urgent appointments are available for the first time from 8am to 8pm, at your GP or one nearby, excluding Christmas day."
Dr Tom Hayes, a surgeon from London, submitted a complaint to the ASA saying the ad incorrectly implied that urgent GP appointments hadn't always been available. In a statement to BuzzFeed News, NHS England said they had extended 8am to 8pm appointments across all areas of the country.
"To all intents and purposes it makes it sound like last year [urgent GP appointments weren't available over the holidays] which is just not true or accurate in any way," Hayes told BuzzFeed News.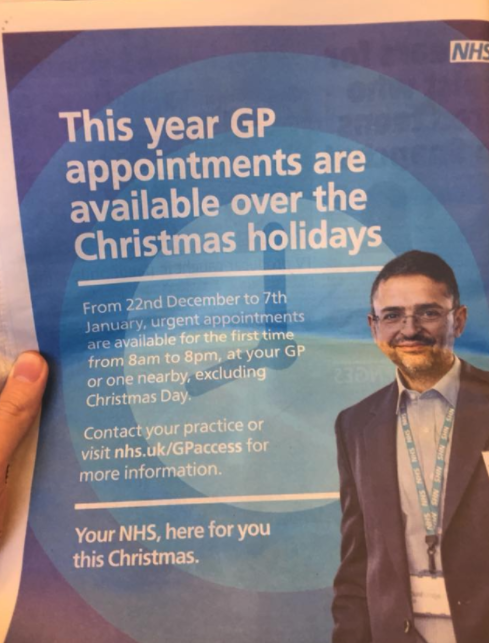 Hayes also suggested that the ads were the result of the government "[stuffing] up so badly by making out that you couldn't see a doctor over Christmas or at the weekend, that they now actually need to put out adverts, at the taxpayers' expense, to remind people that a service, which has been available for 30–40 years, is still available."
According to Metro's rate card, it costs £43,221 to run a full-page colour ad nationally, or £37,747 to run it just in London.
In response to Hayes' complaint, an ASA staff member wrote that he had "a valid point", in an email seen by BuzzFeed News.
"With a view to acting quickly, we'll instruct NHS England to change their ad," the email continued. "We'll ask them to ensure they do not imply a service has been extended in comparison to previous years when this is not the case and will get an assurance from them that they will make that change."

A spokesperson for the ASA later told BuzzFeed News they had received a number of complaints relating to the ad, and had resolved the matter informally with NHS England.
This means there has been no official ruling on whether the ad, which ran for a limited period over Christmas, was misleading or not.
"We received assurance from the advertiser that future promotions will state any availability restrictions and include information on how to access more details if required," the spokesperson told BuzzFeed News.
"They also assured us future advertisements will not imply services have been extended in comparison to previous years if that was not the case."
ASA's spokesperson added that comments made in initial correspondence with Hayes, which appeared to agree the ad was misleading, were an acknowledgement that "we were willing to look into it further by speaking to the advertiser".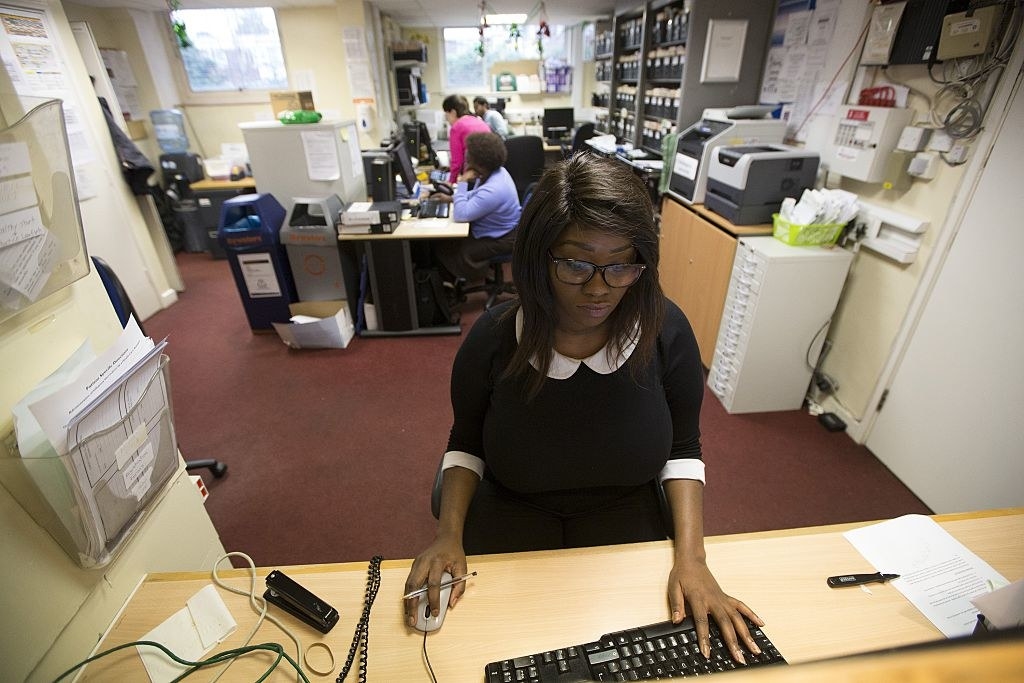 Professor Helen Stokes-Lampard, chair of the Royal College of GPs, said: "Patients should always be able to access GP care when they need to, either through routine general practice services or the GP out-of-hours services. This has always been the case, but we know that it isn't always clear and some patients don't know the appropriate place to turn to if they become ill. To this end, NHS England's campaign was well-intentioned in order to raise awareness of the medical services available.
"However, we understand the frustration amongst GPs and practice team members who felt the advert implied that urgent GP services haven't historically been available over the Christmas period, as this certainly hasn't been the case."
NHS England denies that claims in the ad were in any way misleading.

"The NHS's public information entirely accurately let patients know about the expanded GP urgent care appointments available in all areas of the country over this Christmas and New Year period, as compared with prior years," an NHS England spokesperson said. "This information was therefore consistent with the ASA code, and was supported by more than £20 million in extra investment in extended service availability."
Last year, Stokes-Lampard wrote to home secretary Amber Rudd to urge her to put GPs on a list of occupations that have a shortage as a result of an insufficient GP workforce to match increasing demand.
"There are high vacancies for GPs across the UK and practices are struggling to fill posts," Stokes-Lampard wrote. "The situation on the ground is probably worse than official estimates."