NHS Charges For Overseas Patients Are A "Sledgehammer" To The Very Vulnerable, Doctors Say
"Patients we see are not health tourists. They are vulnerable people who have come here because of trauma in their own countries and then become ill."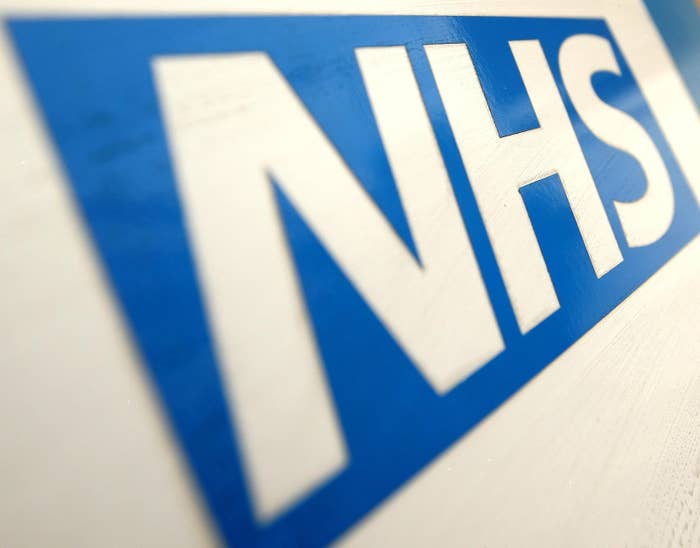 New proposals to charge overseas patients upfront for non-urgent NHS treatment could have grave consequences for the most vulnerable people, both British and non-British, doctors have told BuzzFeed News.
On Monday, the Department of Health announced that from April, non-British patients would be required to pay in advance for hospital care rather than treated and invoiced later, as is currently the case. Emergency care would still be provided and charged for later.
This would reduce the need for trusts to recuperate their costs. The move comes amid a spate of "health tourism" headlines that blame financial issues in the NHS on people travelling to the UK specifically to use free-at-the-point-of-access healthcare, although it is estimated that the percentage of NHS spending on overseas patients is actually relatively small.
"It is a sledgehammer that will hit the very vulnerable, who are definitely not health tourists," said Dr Peter Gough, an NHS GP and volunteer for Doctors of the World, an independent charity providing to provide care to those unable to access it. "They are vulnerable people who have come here because of trauma in their own countries and then become ill. They don't come here seeking medical care."
Gough said some of the people he had treated at Doctors of the World's Bethnal Green clinic in London had been so frightened of being deported or racking up costs that they had avoided hospital care.
"I had a 21-year-old lad with a bone tumour that he'd been diagnosed with three
years previously in the NHS, but because he hadn't got any money, he'd just not
had any treatment," he said.
"This thing had just got worse, and by the time I saw him he could hardly move his shoulder. He's not a health tourist."
Another patient, an undocumented migrant who would be required to pay for NHS care, presented Gough with advanced breast cancer. "It was really advanced, more than I've seen in a long time, and I've been a GP for over 30 years," he said. "She really sat on it until she was desperate to seek medical attention because it had started to get infected, it was horrific."
She had come to the UK 18 months previously from an African country where 70% of the people live below the poverty line, and noticed her symptoms six months after arriving, Gough said. "It was too late," he added.
A migrant woman Gough described as "broken" visited the clinic seeking care with her 6-month-old baby.
"She had lived in a country where it was illegal to be a lesbian and she was arrested, put into prison, and raped by the police," he said. "She escaped, and came here pregnant with the policeman's baby, and when I saw her the child was 6 months old. Those are the sort of people we deal with."
While it is not yet clear how individual trusts will check eligibility for treatment, a pilot scheme at St George's hospital in London required women to show their passports in order to access maternity care.
It is thought that an additional piece of identification showing a UK address could be required, which could pose problems for vulnerable British and overseas patients.
"If you've got to have a passport and utility bill in order to access NHS treatment, then a lot of people would struggle with that," Gough said. "If you're homeless or sofa-surfing you wouldn't have a utility bill and you certainly wouldn't have a passport."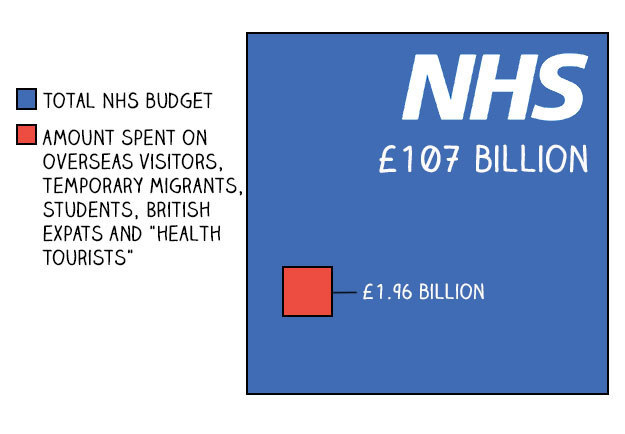 Dr Mohsin Khan told BuzzFeed News he was worried the checking process could become "cruel and inhumane to our patients" who may not be able to easily access documentation while they were suffering or in pain.
"In Britain, many of us do not carry ID around everywhere because, thankfully, we're not that sort of nation," Khan said. "When you suddenly fall ill, the last thing you should be stressing about is 'Where did I put my passport?' or 'What if they can't find me on the system?'
"Even for those who are entitled to NHS care, it will just add unnecessary
stress at a time when you are focusing on getting better."
Dr Nadia Masood, an anaesthetic registrar, said: "We cannot be expected to judge whether a patient is worthy of our care based on their supposed nationality. It is impossible to tell who is and isn't entitled to NHS care just by looking at them and to suggest that it might be takes us down a very dangerous path."
Masood said requiring overseas patients to pay upfront for their care would create a "them and us" culture in hospitals that would act as a scapegoat for wider issues in the NHS.
"I think [the government] are playing to the public, encouraging them to blame 'foreigners' for our NHS crisis when the bigger culprits are our very own government. This is wrong on so many levels and actually it sickens me."
Dr Dagan Lonsdale told us he felt uncomfortable making assessments of patients that were anything other than medical. "It's completely inappropriate," he said. "What if I made the wrong call and denied someone treatment who was entitled?"
Lonsdale also believed that the proposals were politically motivated, rather than a realistic way of tackling the £22 billion NHS deficit the government aims to wipe out by 2020.
"This story is another smokescreen to distract from the underfunding of the health and social care system," he said.
"The reality is that this proposal is unworkable and it's likely to discourage vulnerable groups from seeking appropriate healthcare until it is too late.
"[Health secretary Jeremy] Hunt should be honest with the British public about the serious issues of funding and resource limitations that we are facing.
"He can't and he won't because he doesn't have a solution that the public will like, so for now we are stuck with him continuing to blame foreign nationals for a problem they have not caused and that only a British government can fix."
Properly funded hospitals and a halt on cuts to councils' social care budgets would be needed to tackle the biggest problems in the NHS, Labour MP for Tooting and former A&E doctor Rosena Allin-Khan told us.
"There's a crisis facing our NHS, and the government seem to be doing anything except addressing the issue at hand," she said.
"At first it was doctors, now the Tories want to blame foreigners. All the government are doing here is dodging the question and providing no answers."