The music world is once again in mourning after prog-rock pioneer Keith Emerson was found dead at his home in Los Angeles on Friday.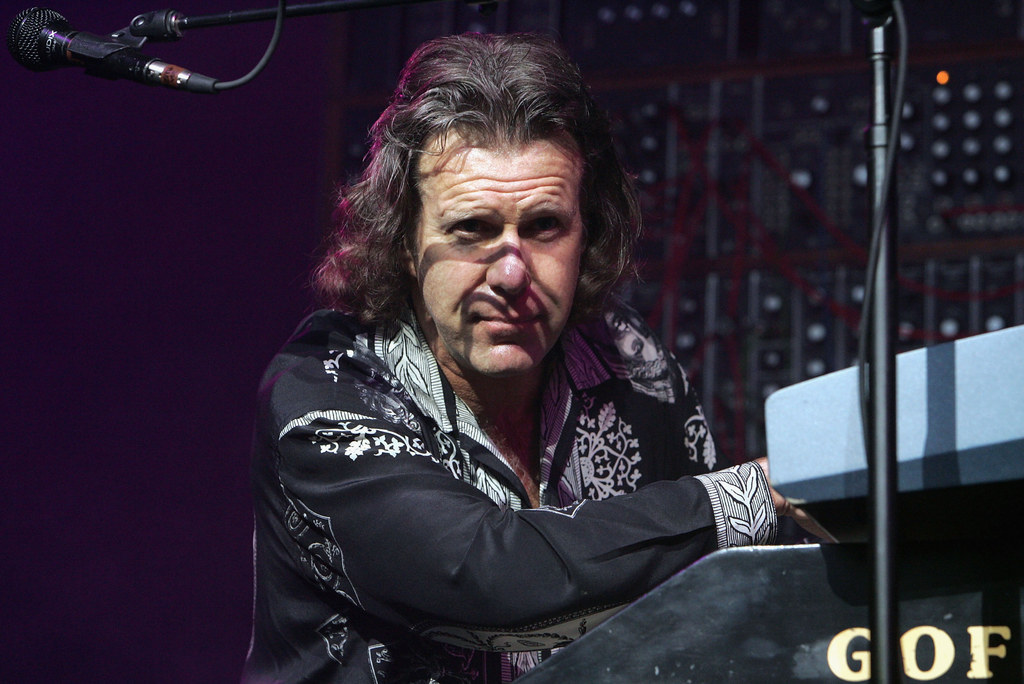 Emerson was the founder member of experimental rock band Emerson, Lake and Palmer, where he played keyboard alongside Greg Lake and Carl Palmer.
The band was responsible for rock music's transition into wild orchestral, jazz-like compositions during the 1970s as part of a progressive scene that also included Pink Floyd, Genesis and Yes.
Emerson was known for his early use of the Moog synthesiser, a sound synonymous with the era.
He was found dead with what is believed to be a self-inflicted gunshot wound to the head on Friday.
News of Emerson's death comes just months after David Bowie lost his battle with cancer, aged 69, in January, and Eagles guitarist Glenn Frey died from complications of multiple ailments, aged 67, just over a week later. On Wednesday, Beatles producer George Martin died, aged 90.
Former bandmate Palmer called Emerson a "gentle soul" in a tribute posted on his website following the musician's death.
Palmer remarked that Emerson's "love for music and passion for his performance as a keyboard player will remain unmatched for many years to come".
He described him as a "pioneer", "innovator" and "musical genius" noting that he had touched the souls of many people in music.
"I will always remember his warm smile, good sense of humor, compelling showmanship, and dedication to his musical craft," Palmer wrote.
"I am very lucky to have known him and to have made the music we did, together. Rest in peace, Keith."
Tributes from all over the music world flooded social media as news of Emerson's death spread.
Many recognised the pioneering nature of his work.
The makers of the Moog synthesiser said Emerson's "fingerprints are on the very DNA of electronic synthesized sound".
Metal musician Mike Portnoy called Emerson the "Jimi Hendrix of keyboards".
Many shared personal memories of the musician.