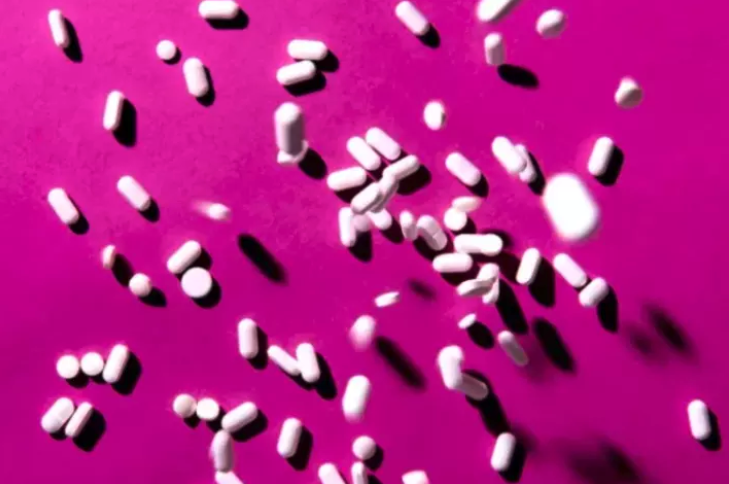 MPs are putting pressure on the new health and social care secretary, Matt Hancock, to revise rules around medical abortion to give women in England greater control over the procedure.
Last year, the government in Scotland, where health is devolved from the rest of the UK, made the decision to allow women to take misoprostol, a drug used in early medical abortion at home, a move that has since been replicated in Wales.

Now pressure is building on the Westminster government to do the same in England.
"Women in the English NHS are at a disadvantage compared to those using the NHS in Wales and Scotland," Labour MP Diana Johnson said in a letter to Hancock, shared with BuzzFeed News. She is backed by a cross-party group of more than 50 MPs, including chair of the health select committee and Conservative MP Sarah Wollaston.

"We hope that you agree that this is not acceptable and take action to tackle this discrepancy in the treatment of English women."
Allowing women to take misoprostol at home would not require change to the Abortion Act 1967, the current law that allows women in England, Scotland, and Wales legal access to abortion.
The letter is also backed by the British Pregnancy Advisory Service, which provides the majority of NHS abortions in the UK, and Labour MPs Stella Creasy, Rupa Huq, Jess Phillips, and Yvette Cooper, who regularly champion abortion rights.

When used for reasons of abortion it's only legal to take misoprostol in a licensed clinical setting, meaning women often experience the bleeding it causes before they reach home. Johnson asks Hancock to relicense the drug so that women can take it at home, bringing England into line with Scotland and Wales.
Two drugs must be taken in a typical medical abortion procedure: mifepristone, followed by misoprostol 24–74 hours later, meaning that in England two appointments at an abortion clinic are required. Bleeding begins shortly after taking misoprostol.
Researchers have found evidence of an increasing number of women in the UK buying abortion pills online illegally as a result of an inability to access abortion services, in part due to the requirement to attend two appointments on separate days.
"[Home use of misoprostol] is standard practice in countries where early medical abortion is available and is recommended by the World Health Organisation as 'a safe option for women'," the letter continued.

"Misoprostol is already used by women across the UK in the event of an incomplete miscarriage, enabling them to pass their pregnancy in the comfort of their own surroundings.
"Home use means women can choose the timing of their treatment for what works best for them; for example when the children are at school, or at the weekend when they have more time to recover."
Johnson noted the difficulties faced by women accessing early medical abortion who aren't able to take the drugs at home.
"Clinics are not close to where women live – particularly in rural areas, and journeys can be long and subject to unexpected delays, particularly if they are reliant on public transport," she continued.

"The result of this is that women can and do begin to miscarry as they travel home – a process that involves painful cramping and heavy bleeding."
The Department of Health and Social Care (DHSC) in England has so far resisted calls to follow Scotland and Wales in relicensing misoprostol for home use. "We will continue to monitor the evidence surrounding home-use," a DHSC spokesperson told BuzzFeed News after the Welsh government announced that it would allow home use.

Johnson said that there was already a wealth of evidence that home use of abortion pills was safe based on the fact that it was common practice in so many countries, including Australia, France, and the US, and now Scotland and Wales.

She urged the DHSC in England to launch a pilot scheme allowing some women in England to take abortion pills at home if it believed more evidence was needed.
Professor Lesley Regan, president of the Royal College of Obstetricians and Gynaecologists, also called on Hancock to allow home use of misoprostol.

"We sincerely hope that one of the first things the new health secretary will do is to demonstrate his commitment to women's health by enabling women to take misoprostol, the second drug used to effect an early medical abortion, at home," she said.

"He has the opportunity to follow Wales and Scotland's compassionate lead, giving women access to the care they want and need."
Looks like there are no comments yet.
Be the first to comment!