Ireland will hold a historic referendum on whether to legalise abortion on Friday. BuzzFeed News met people at Dublin Airport who have flown in from around the world to come home to vote.
Aoife Doran, travelled from Amsterdam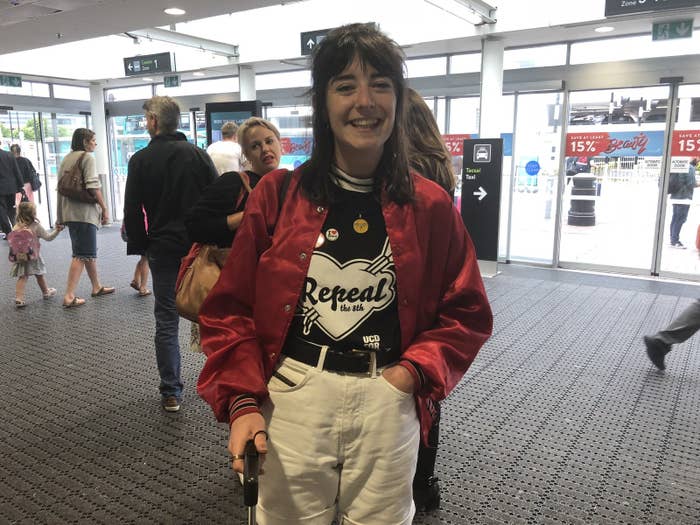 "I'm voting yes. It has to be done. It's about compassion and care. Abortion is an issue in Ireland and we have to change it, we're behind.
"It feels crazy to come back. Empowering!"
Sam Halfin, travelled from Madrid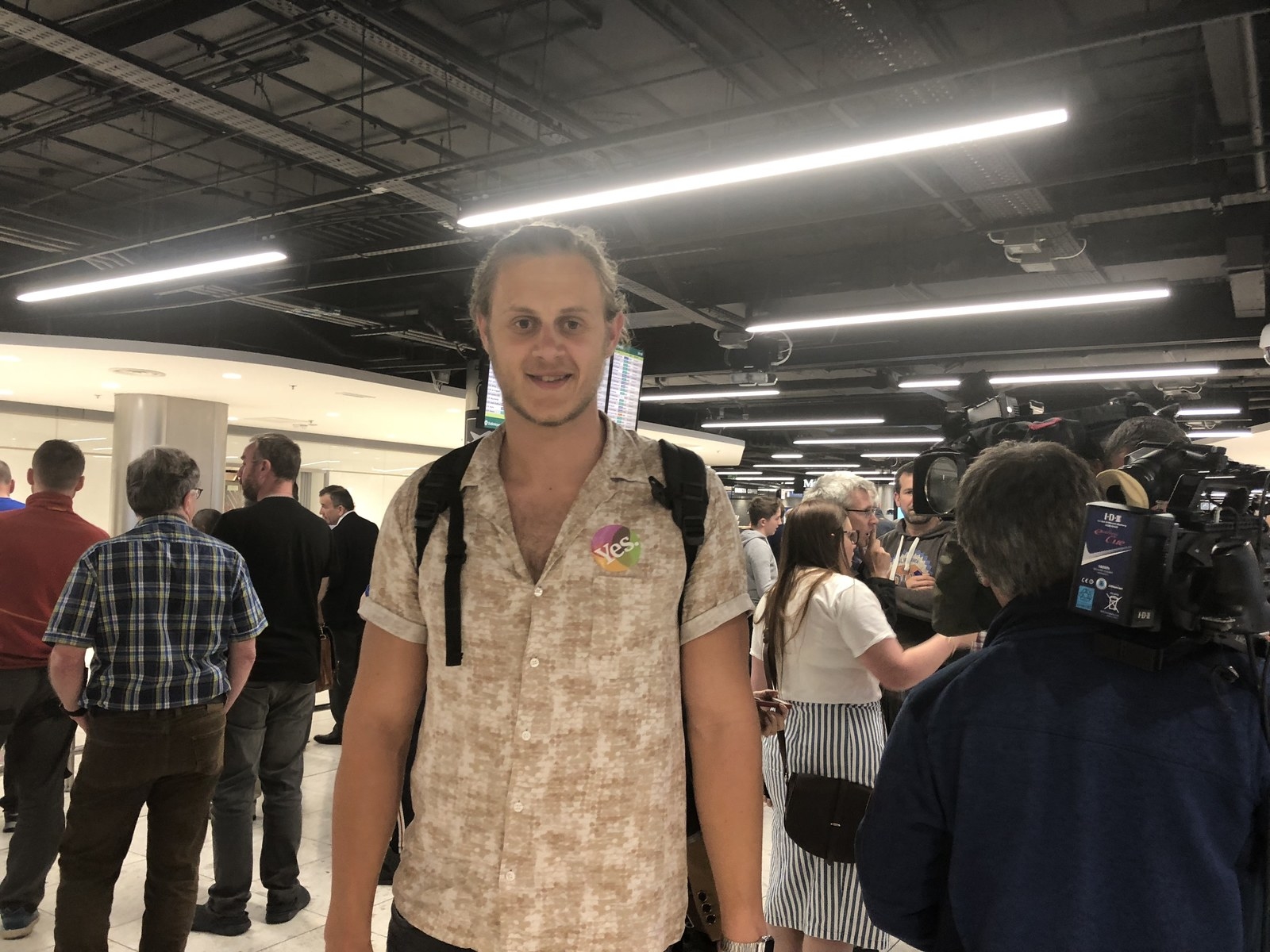 "I'm voting yes. [Abortion is] a human right. I think it's ridiculous that it's taken us this long."

Sorcha Lowry, travelled from New York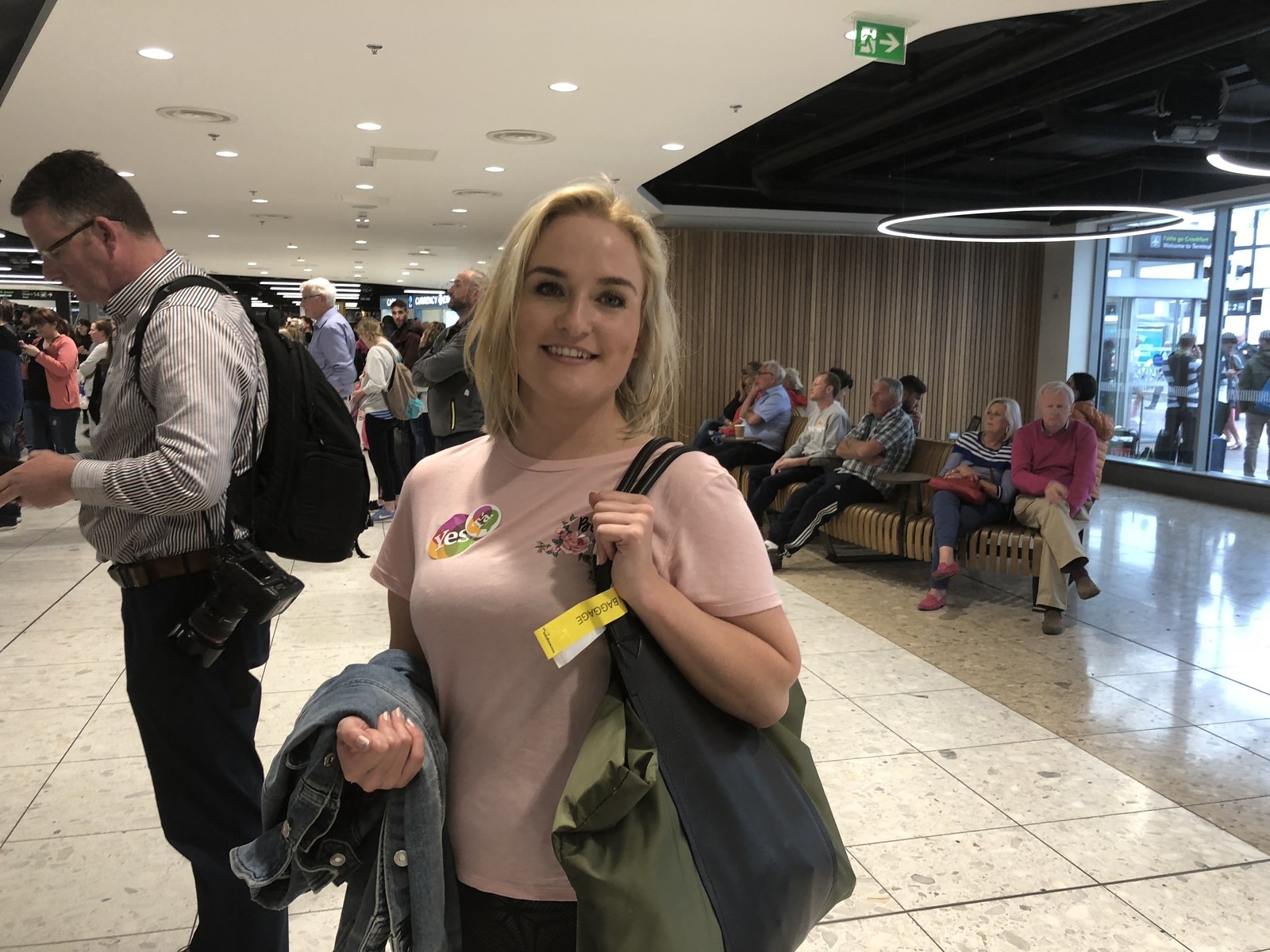 "I'm voting yes. This is our once-in-a-generation opportunity to create a society that reflects us. In the immediate term to stop the effects of an amendment that harms women every day.
"Meeting other people in the airport and seeing other people with their T-shirts on is emotional. It felt really good to see everyone coming together for compassion and understanding and to bring positivity to people back here because I know the campaign's been tough."
Dearbhla McCumiskey, travelled from Leeds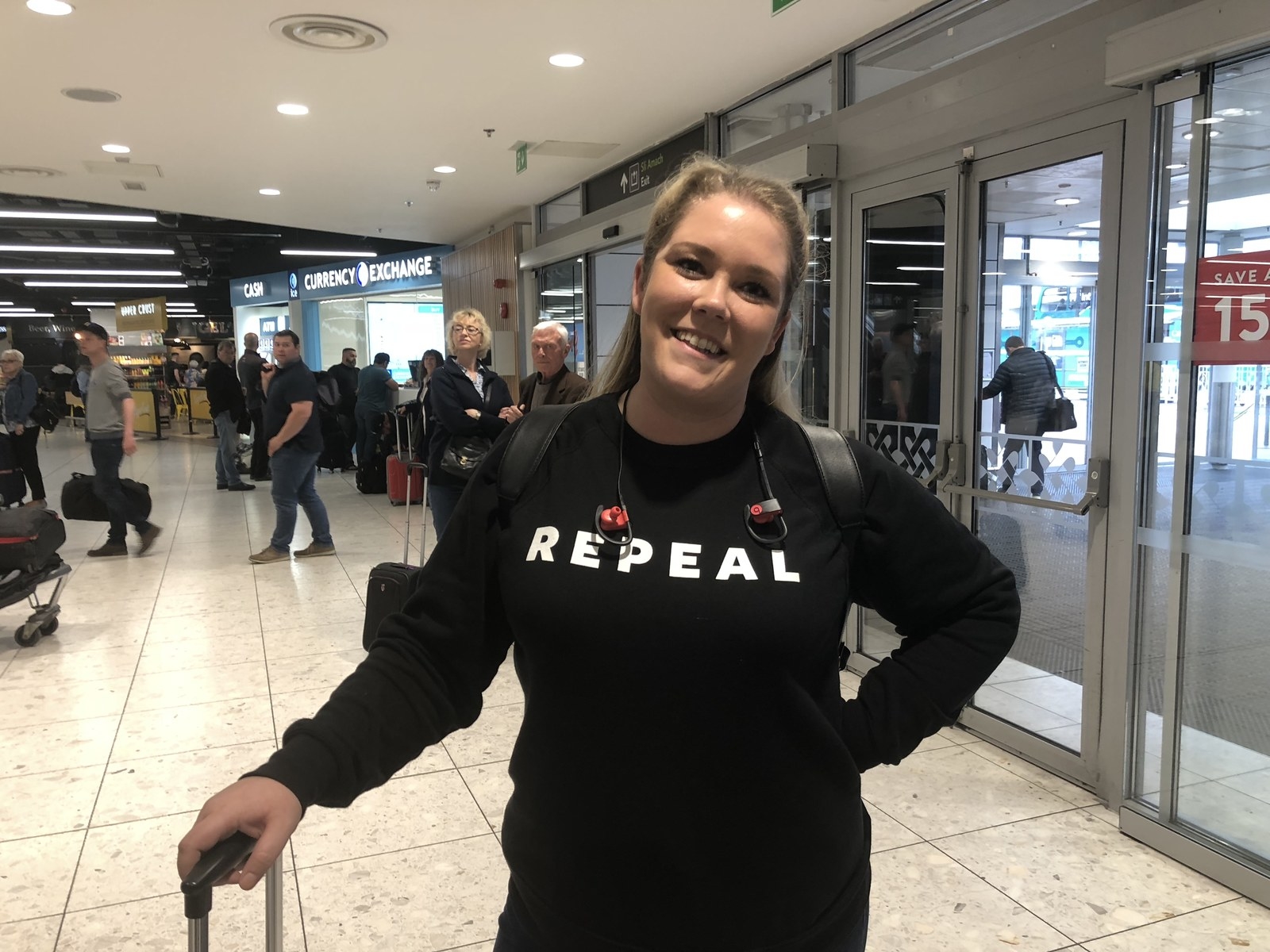 "I've come home to vote yes. I think it's an important and historic time for Irish women. It's about time we had a say over what happens to our bodies. It's very personal to me so we need to do this."
Eimer Shane, travelled from Amsterdam
"I'm voting yes. I had a friend who travelled a few weeks ago and I couldn't fly with her because I was away. I thought the least I could do was come back and give my vote for her.

"I just think it's so important that women have the right to choose. I'm so glad that I was sitting in a row with people I didn't know, all wearing repeal jumpers and it just meant so much to me that the women are out in force.
"I'm just so glad to be Irish and I just hope that we vote yes."
Liz Hession, travelled from Amsterdam
"I'm voting yes. This is something that I've thought about every day for years.

"I just think that the cultural misogyny that put so many Irish women in mother and baby homes and took away their dignity and showed them no compassion is the same cultural misogyny that still exists today in the eight and it has to go.
"I'm scared and nervous but really proud."
Denise Dunne, travelled from Leeds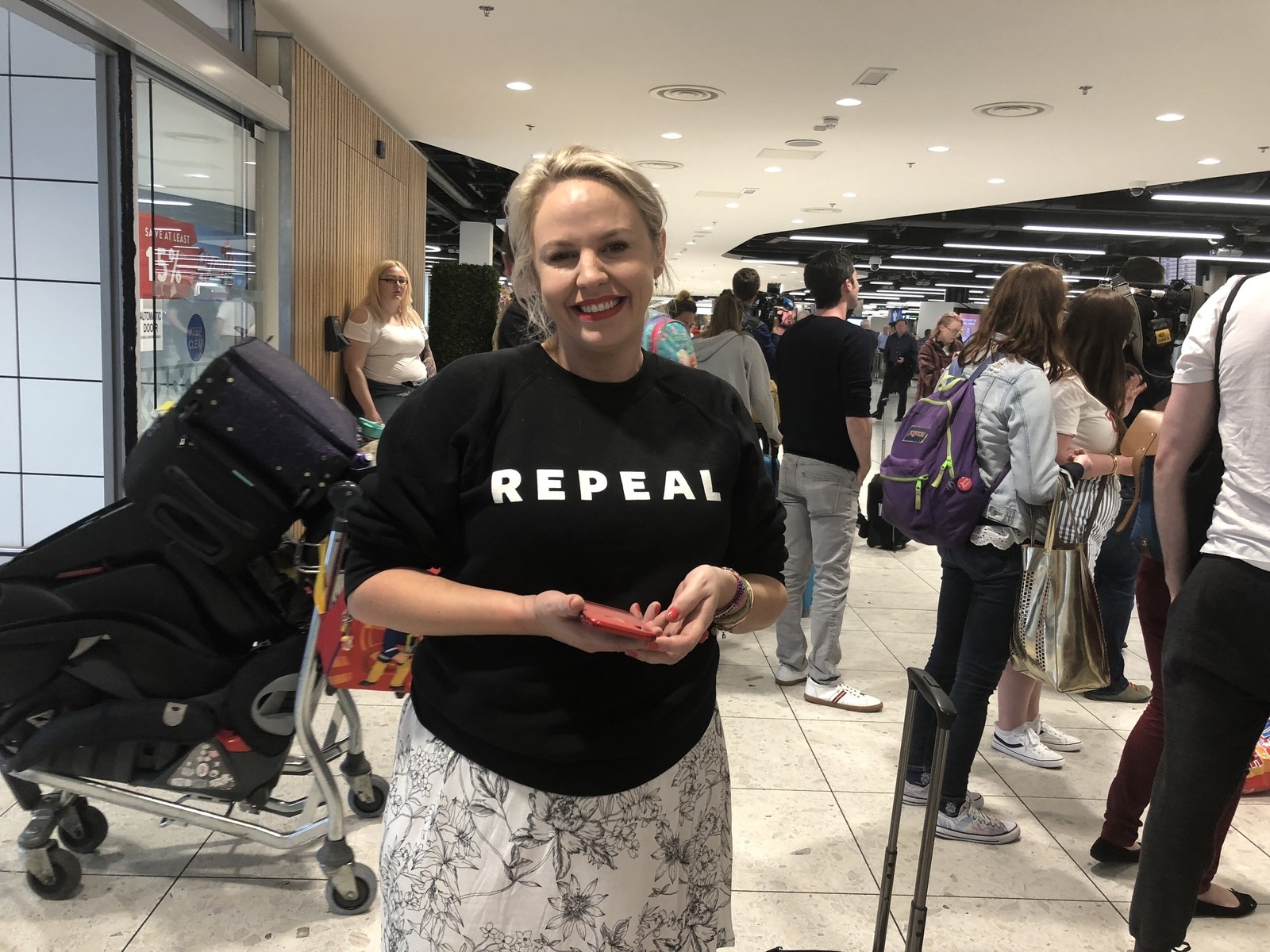 "I'll vote yes. We have a disparity in human rights between men and women in Ireland. Fundamentally, that's a thing that I can't reconcile. I think I'll be crying and drinking for the next two days."
Danielle Stephens, travelled from London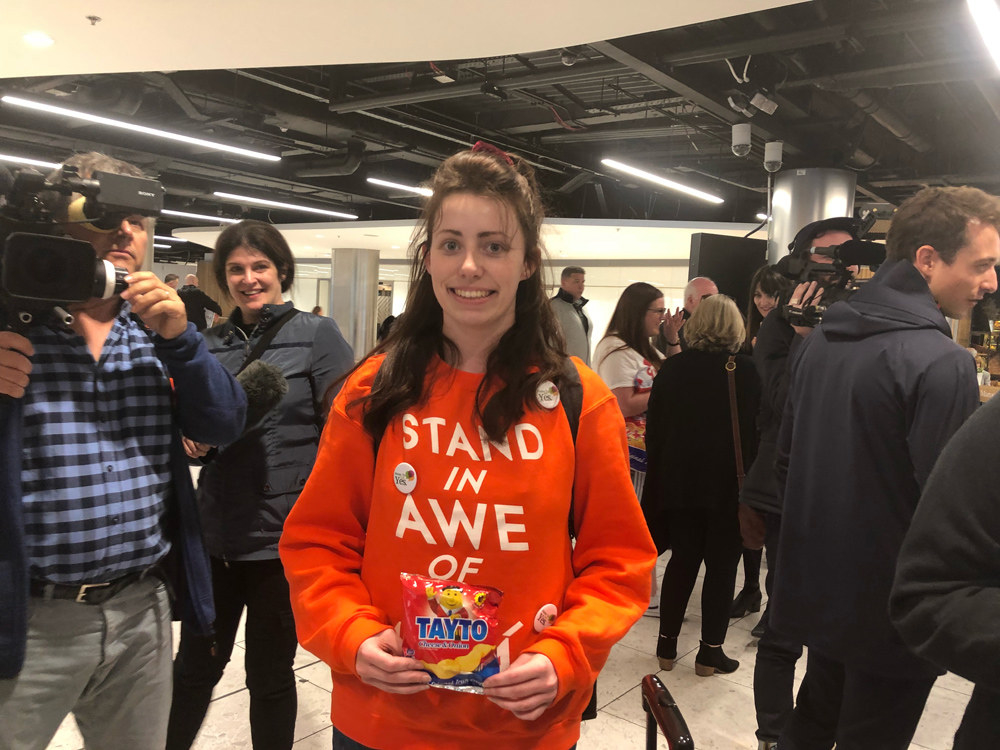 "I'm voting yes. I think a lot of people who are away are people who want to come and vote yes because they've been watching it and not being a part of it and want to be a part of it.

"I'm going to be there at 7am when the polls open."
Shauna Blanchfield, travelled from London.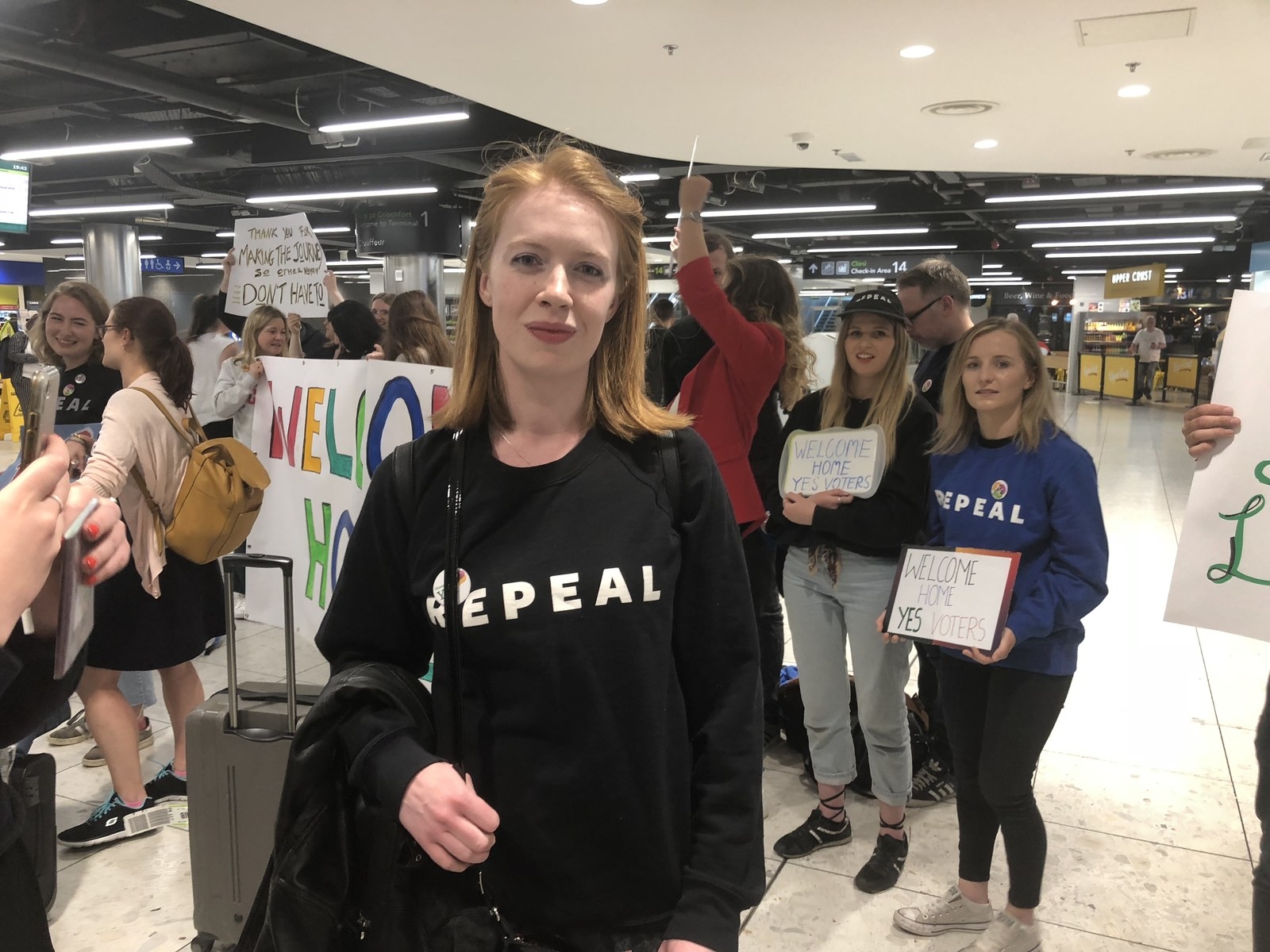 "I'm going to vote yes. I feel positive. It's Saturday I'm worried about, we just have to make sure we're ready for whatever happens."
Bex Dowse, travelled from London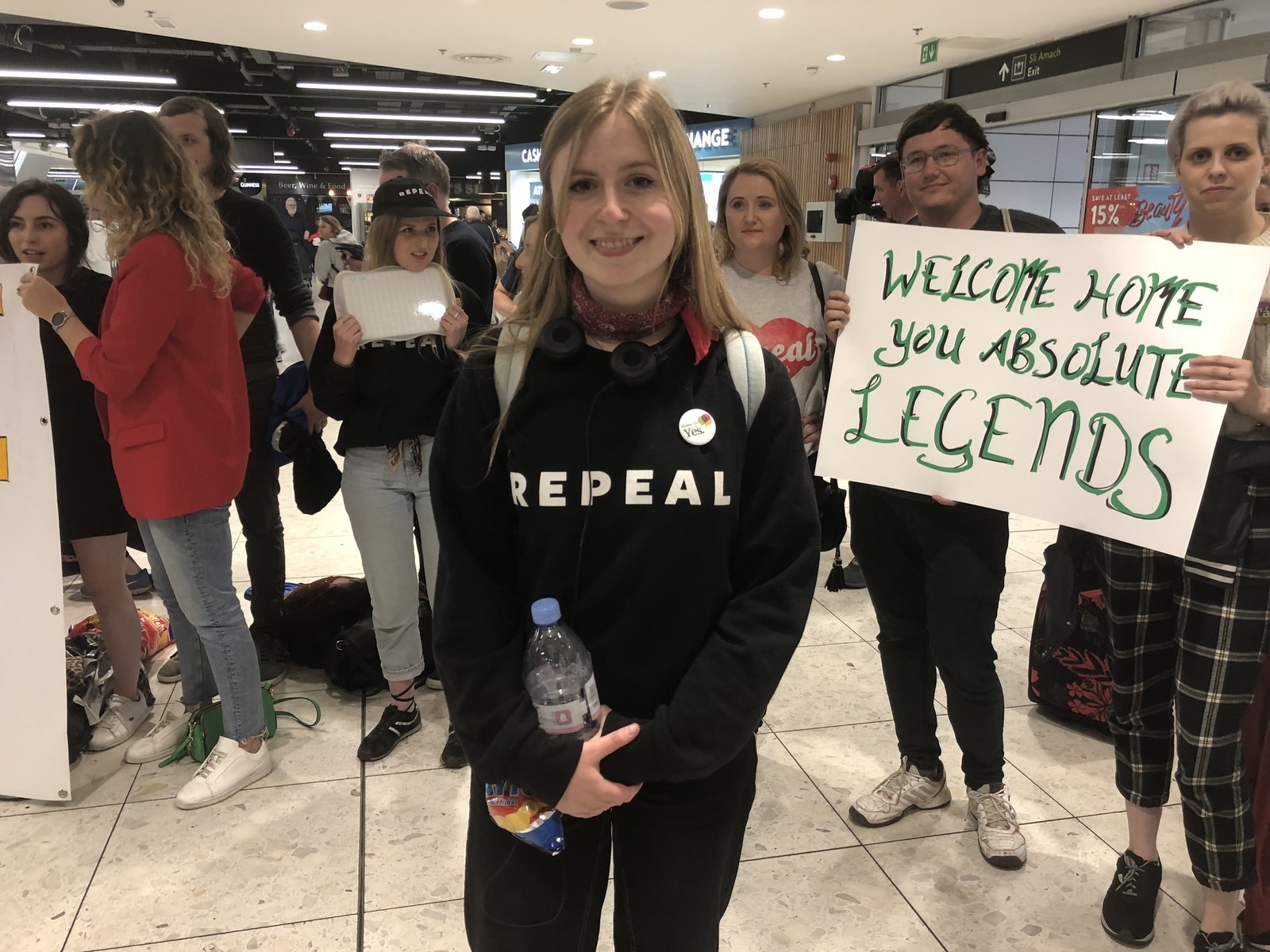 "I will vote yes. It was never a question for me, there was no way I wouldn't make it. This is the most significant referendum to happen in my lifetime. `

"I'm terrified but proud. Fingers crossed."
CORRECTION
Dearbhla McCumiskey's name was misspelled in a previous version of this post.