A sinkhole opened up and swallowed a Vauxhall Zafira in Greenwich, London, early on Thursday morning.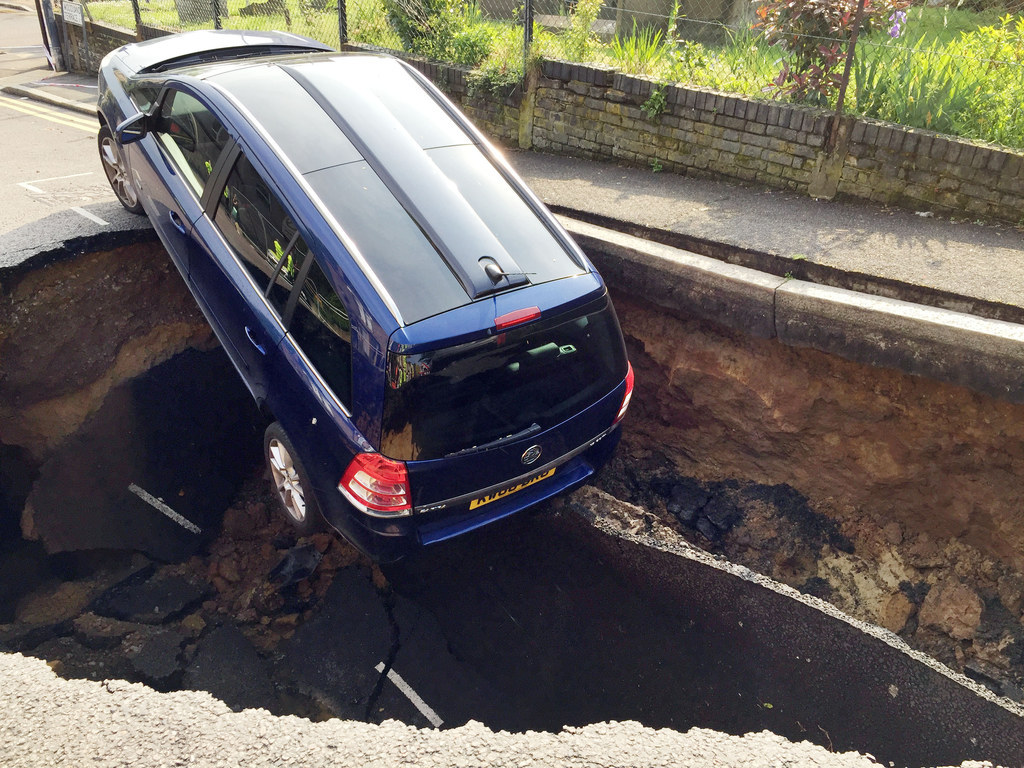 The Metropolitan police said they were notified of a car having been sucked into the ground on Woodland Terrace at 3:23am.
They said there were no witnesses of the sinkhole opening and that nobody had been reported injured.
Local authorities have been informed and are said to be undertaking an investigation into what happened.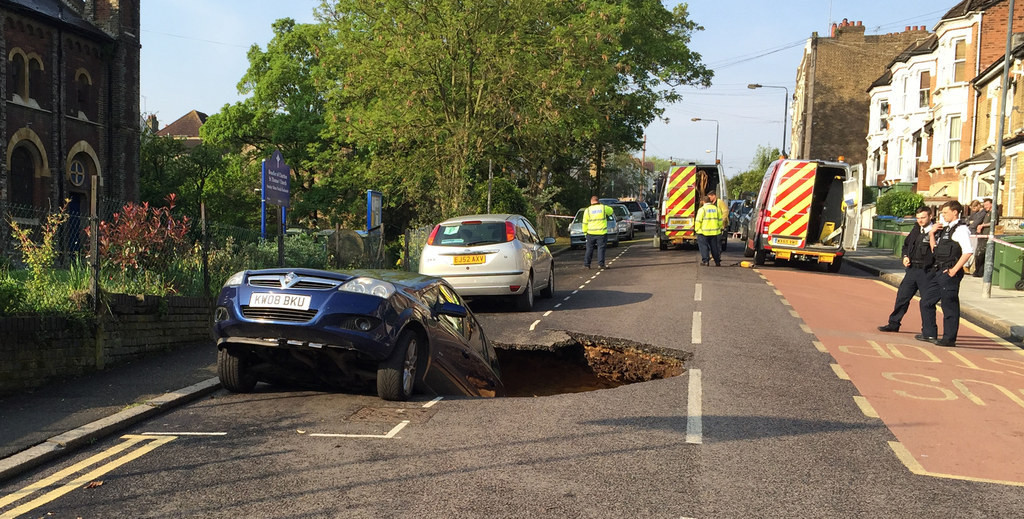 Local vicar Rev Erica Wooff, whose house and church are next to the hole, told Press Association reporter Joe Nerssessian she exclaimed "oh my goodness" when she first saw the scene.
The car belongs to Greenwich resident Abdul Ahmadzai's brother, who was visiting overnight, but Ahmadzai was somewhat nonplussed when he saw the Zafira being sucked into the ground.
"Nothing I could do," Ahmadzai told Press Association the morning after the incident.
Ahmadzai said he saw the car in the hole at around 4am on Thursday morning, but, feeling powerless, simply went back to sleep.
Cleo O'Kane, who has lived near to Woodland Terrace for eight years, told Sky News that she heard a bang but thought it was thunder, so ignored the noisy commotion and went back to sleep.
"It must have been around 4am. I woke up and then just went back to sleep – my window was open – then woke up at six this morning, came outside and there was a car in a hole," she said.
Greenwich resident Nick Cave, however, seemed more unsettled.