The judicial review has been launched by Justice for Health, set up by a group of junior doctors, whose lawyers argue that while Hunt has the right to make recommendations regarding doctors' pay and working conditions, he does not have the legal power to impose employment terms.
Whether Hunt has the power to forcibly impose a controversial new junior doctors contract was considered for the first time by the high court in London on Thursday.
During the hearing, judge Justice Green said that the case had merit and was in the public interest.
In July, the health secretary said he would go ahead with the new contract despite opposition from the medical profession, and a vote to reject the contract by 58% of British Medical Association members. They argue the contract is not safe for patients and unfair to doctors, though Hunt said it will "reduce the maximum hours junior doctors can be asked to work".
Campaigners are angry, however, that less than 24 hours before the case hearing was due to be heard at the high court, they were issued with a letter from Hunt asking for a £150,000 protective costs order (PCO) to be paid within the next seven days to proceed with the case.
Outside the courtroom this morning, doctors behind Justice for Health said if they were unable to raise the money in time their case, which they've been working on with solicitors at law firm Bindman's since March, may be thrown out before the formal hearing in September.
A full judicial review was however granted by Justice Green, who also capped the PCO requested by the government at £130,000.
Justice for Health, founded by Dr Ben White, Dr Francesca Silman, Dr Nadia Massood, Dr Amar Mashru, and Dr Marie McVeigh, previously raised the £30,000 initially requested by the government to pay the security deposit to cover legal fees.

"If we've been successfully intimidated by the secretary of state with this massive cost protection deposit, then unfortunately he will have won through underhand tactics and true abuse of his powers and financial backing," Mashru told BuzzFeed News.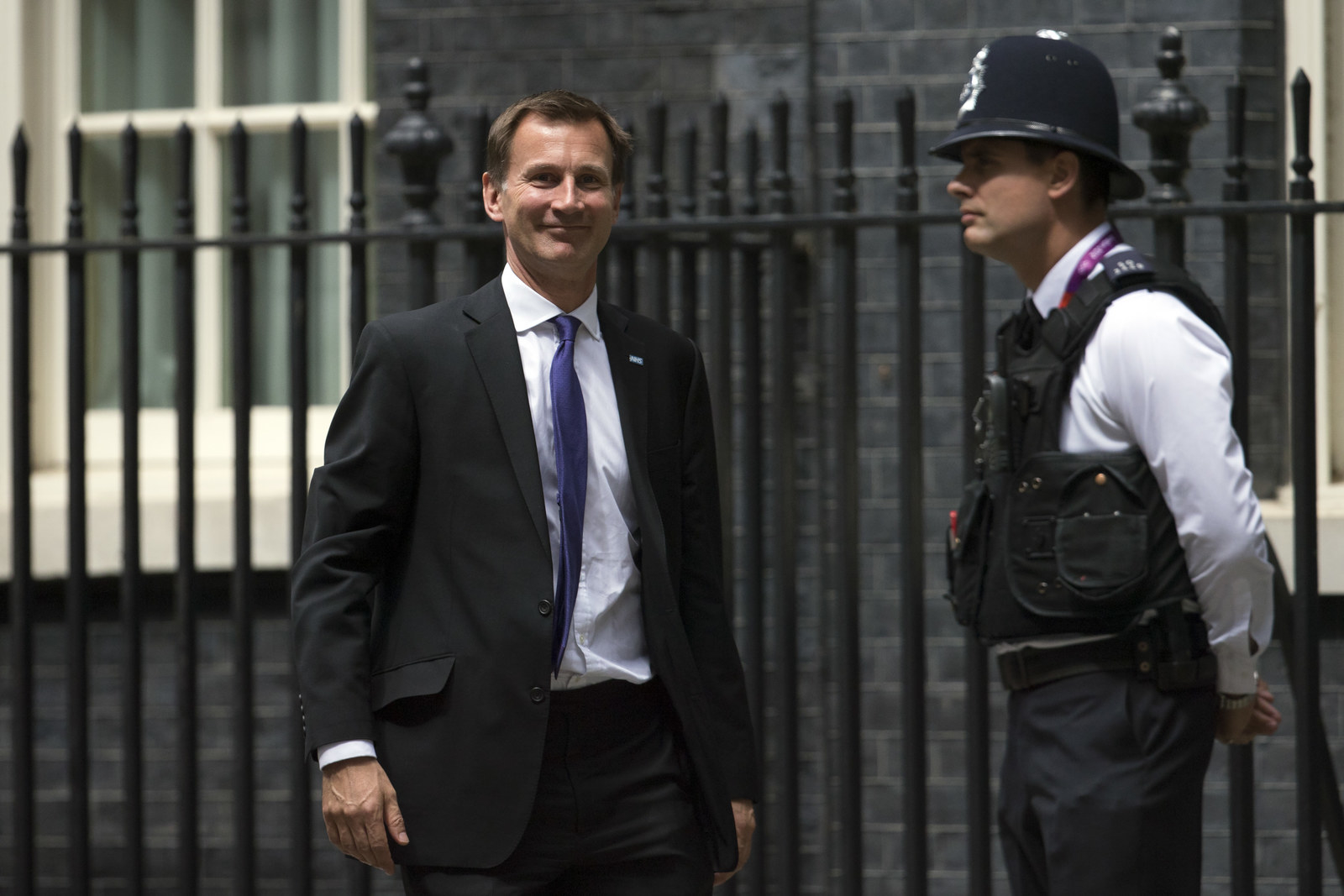 The amount of the government's legal costs will be argued during Thursday's court hearing.

Regardless of the outcome, Mashru said Justice for Health would continue fighting against Hunt's ability to impose the contract.
"If that means we're taking it to a losing judicial review, or being knocked down at this hurdle because of costs then so be it," he said. "Our obligation is to get the case as far as we possibly can so that it gets the attention and publicity it deserves and NHS hospitals and trusts have no doubt that they do not have to follow instruction and order from the secretary of state."
Dr Ben White, who quit his job to focus on the judicial review, said he felt the amount of the order was "completely unreasonable".
"I feel like we're carrying a lot of responsibility with us," he said. "We've had a lot of backers and donations from people who believe in us to fight our case so we have to do that as best we possibly can. Sadly, justice costs [money] and they are pricing us out of it."

A crowdfunding campaign set up to raise the extra money on Wednesday night had raised over £86,000 by the close of Thursday's hearing.
When Justice for Health launched their initial campaign to source legal fees last March, it became CrowdJustice's most successful fundraiser ever in less than 24 hours.
White was initially cautious about predicting whether Justice for Health would reach its latest target but said it was "amazing" that so many people contributed to the cause.
A spokesperson for the Department of Health said that Justice for Health was "highly misleading" in accusing Hunt of attempting to derail doctors with the new costs.
"It is reasonable in this judicial review for the claimant to provide security to cover our costs - otherwise the cost may fall to the taxpayer, even if the claimant is unsuccessful," the Department of Health statement said.
"Justice for Health's case rests partly on applying competition law to NHS pay and contracts for the first time, which, if successful, could have huge repercussions on staff, as it would mean that there could not be a standardised level of pay across the NHS.
"Legal action is expensive for all parties and totally unwarranted. We hope that the doctors backing this proposed action will consider their actions carefully and will step back from taking any further unnecessary and unreasonable legal action."