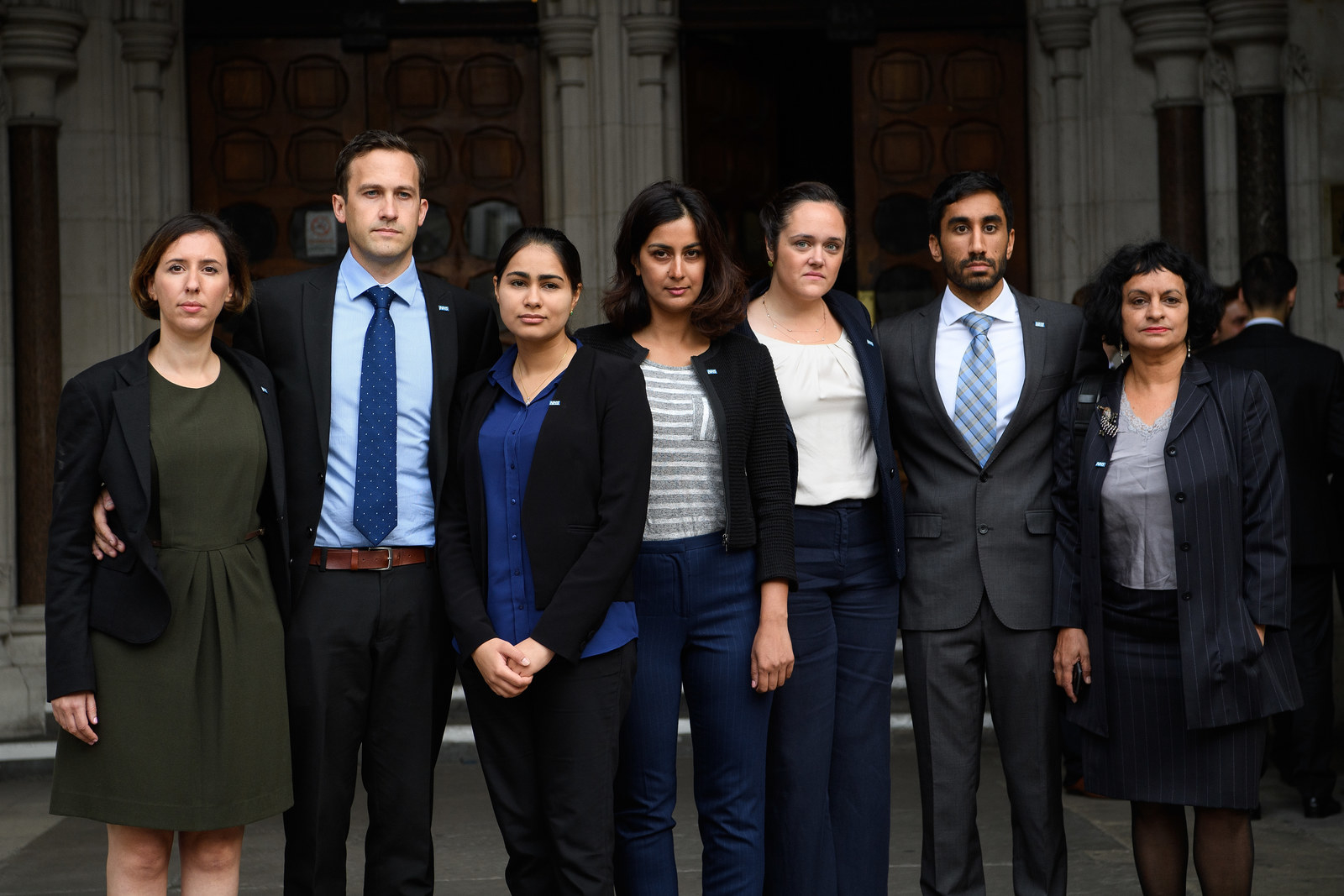 A group of junior doctors have lost their case against the government over the bitterly disputed new contract.
Following a judicial review at London's Royal Courts of Justice this month, Mr Justice Green ruled that health secretary Jeremy Hunt had not breached his powers to implement a new contract.
In his judgment, Green ruled in favour of the government on all three aspects of the case, including that there was no lack of clarity of transparency in the decision, and he also rejected the claim that the decision to impose was based on inadequate evidence.
The Department of Health said it welcomed the "clear decision by the judge that the secretary of state acted entirely lawfully".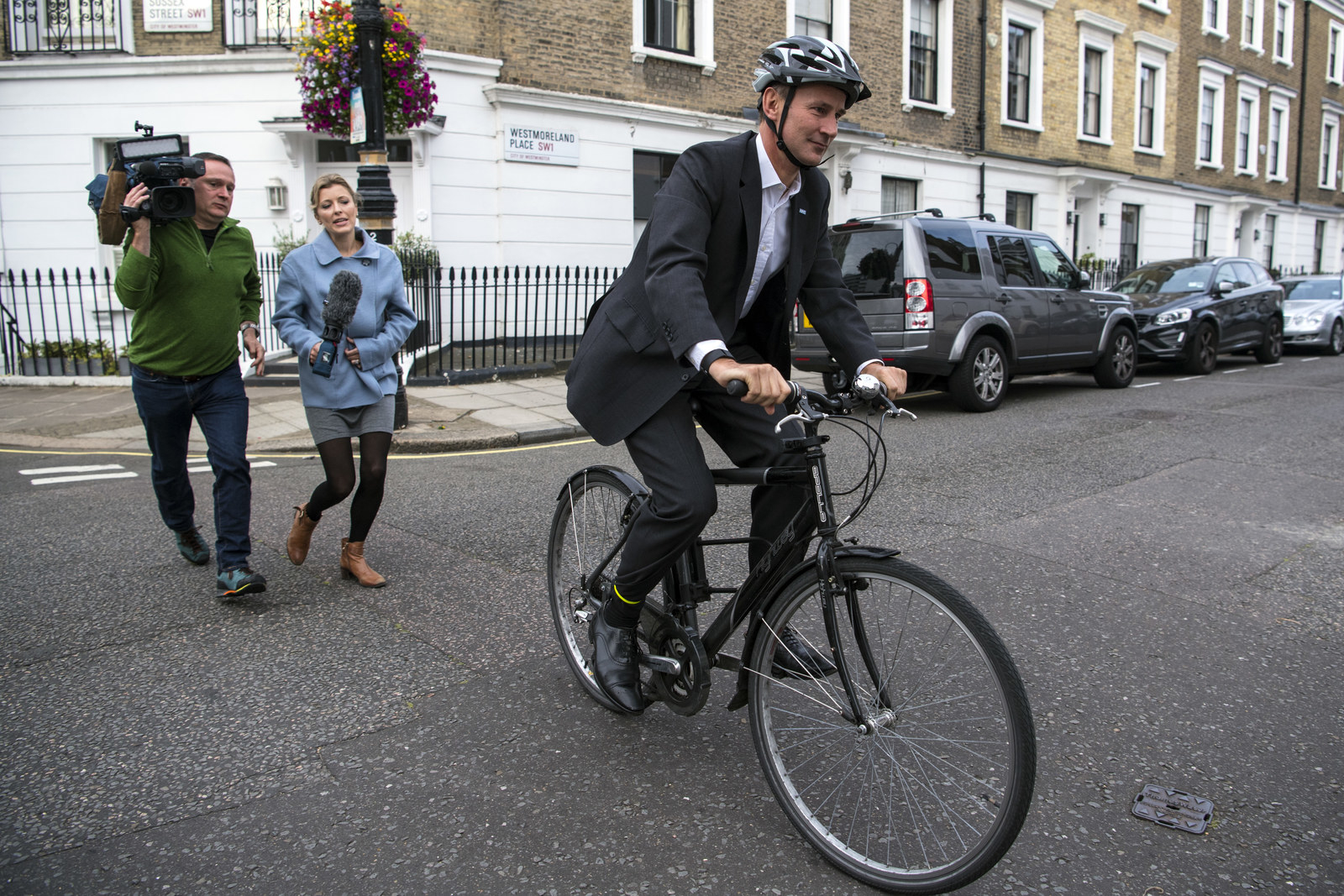 But Justice for Health, the campaign group that brought the case, claimed a victory of sorts anyway, saying the judgment revealed that Hunt was not imposing the contract and that the decision to do so would ultimately lie with individual NHS trusts.
"We all feel fairly relieved that we've got to the end of this process and we've enabled Hunt to make last-minute clarifications which have stated his legal position," Dr Ben White, a member of Justice for Health, said at a press conference following the ruling.
"Mr Hunt is not imposing the contract, he never was, he never meant to suggest he was, and he claims nobody ever thought he was."
Dr Nadia Masood, another member of the campaign group, told BuzzFeed News she also felt relieved and positive about the outcome. "I think we have to take everything that we can from this," she said.
"A legal win is just legal, but actually what has happened as a result of this process, and what the consequences could be going forward, is definitely in our favour.
"We've learned that ministers can't just say what they like and think they can get away with it.
"Had we not taken this case forward, Hunt would never have had to set the record straight and everybody would have believed that he was allowed to do what he was claiming to do, but actually didn't mean to give the impression he was doing."
Writing on Twitter, Labour MP and former A&E doctor Rosena Allin-Khan called the judgment a "big win" for junior doctors.
"I'm very pleased with the decision today. I think it's a victory for junior doctors all over the country, as ultimately it's been shown that Hunt will not be imposing the contract," Dr Allin-Khan told BuzzFeed News.
"What I want to see now is a return to the negotiating table," she continued.
"I think a national contract that works well for everybody that puts patient safety first is all that anyone wants."
Doctors believe that because there is no longer any suggestion Hunt will impose the contract, they and their union, the British Medical Association (BMA), will be able to continue to negotiate revised terms and conditions with NHS Employers, which acts on behalf of NHS trusts in England and Wales.
"Imposition has been dropped," Justice for Health's Dr Amar Mashru said after the judgment. "So what this now allows is the employers and employees at a national level to negotiate and agree terms that are genuinely in the interests of patients and staff."
Although there are still questions over whether NHS Employers will be willing to enter negotiations, Mashru said Justice for Health believed "anything should be on the table" following this ruling.
Mashru told BuzzFeed News that now NHS employers are not bound by Hunt's supposed imposition in October, trusts will have more of a chance to look at staffing and financial planning required to implement the contract.
"I think what we've bought ourselves now is the luxury of time and the flexibility to actually start formulating a contract that works for both the employers and the employees that is going to improve patient care," he said.
Dr Matteo De Martino, and obstetrics & gynaecology trainee in London told BuzzFeed News that he was relieved with the ruling, as he also felt it would allow more time to negotiate a better contract.
"The timeline that Hunt and the Department of Health forced on trusts has caused this contract to be rushed in an unsafe way," he said. "This judgement gives those trusts the power to step back and look to change the timeline. To come together with the BMA and look at this safely and in a way that works for patients and doctors and isn't rushed."
Nevertheless, the DoH urged junior doctors to "move on from this dispute to the crucial job of making sure patients get the same high standards of urgent and emergency care every day of the week, which involves more than the junior doctors' contract".
A spokesperson added: "We urge the BMA to remove all threat of further industrial action so we can work constructively with junior doctors to address their wider concerns and better recognise their vital importance to the NHS."
Hunt's barrister Clive Sheldon QC had argued that the health secretary had not sought to "compel" NHS Employers to use his proposed contract, as his July announcement to parliament that he would press ahead with plans had suggested.
Instead, Sheldon said, Hunt had simply asked NHS employers to "approve" the contract, and there was "no evidence at all that there is any NHS employer who doesn't wish to introduce these new contracts".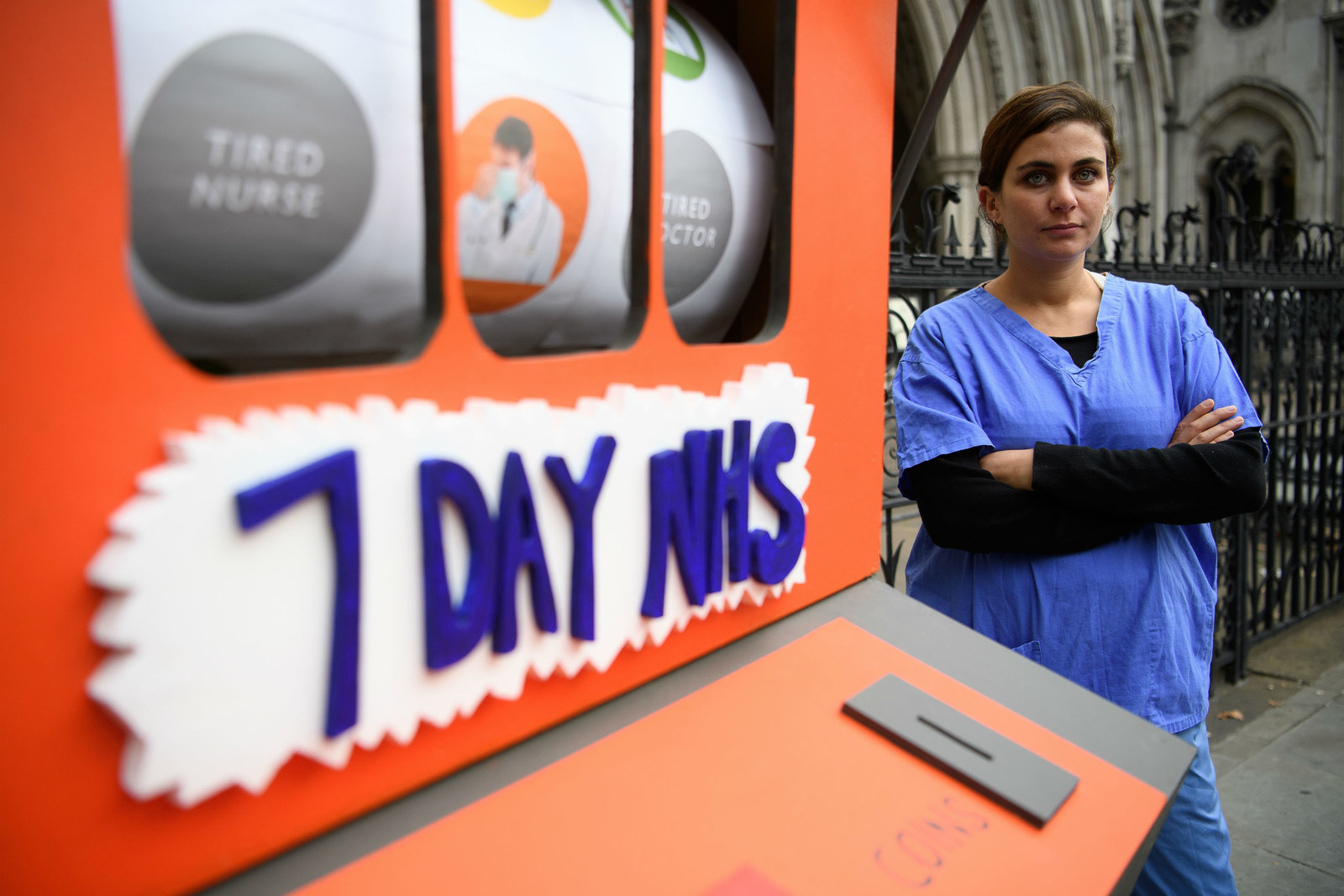 Junior doctors have been fighting the government's proposed new working terms and conditions for over a year, resulting in the first strikes by doctors in England since 1975.

Justice for Health are five junior doctors – White, Mashru, Francesca Silman, Nadia Masood, and Marie-Estella McVeigh – who crowdsourced over £300,000 to bring a case against Hunt's imposition to the high court.
The judicial review examined whether Hunt had the legal power to impose the contract, and if he didn't, whether he breached a duty of clarity in attempting to do so. It also looked at whether Hunt's rationale for imposing the contract was valid after much of the evidence he has used to justify the changes was called into question.
In a pre-hearing of the case, Sheldon tried to have the case thrown out, arguing that the new contract, which would see more doctors being scheduled to work weekends, would help deliver the Conservative's 2015 election manifesto pledge of a "truly 7-day NHS". But Green proceeded, calling it a "plainly a serious case".
Jenni Richards QC, acting on behalf of Justice for Health, said Hunt had breached his "requirements of transparency, certainty, and clarity".

Speaking to BuzzFeed News ahead of last week's hearing, Mashru said he felt transparency from the government when devising health policy was vital.

"You can't just get away with patting yourself on the back for being a smart-arse
with your words and say, 'Didn't we spin this really well?'" he said.
Mashru also hoped the case would offer new focus to junior doctors who have become increasingly split in their fight against the contract.
Last week the BMA agreed to cancel a series of five-day strikes in the run up to Christmas amid increasing concern for patient safety and waning support from their members.