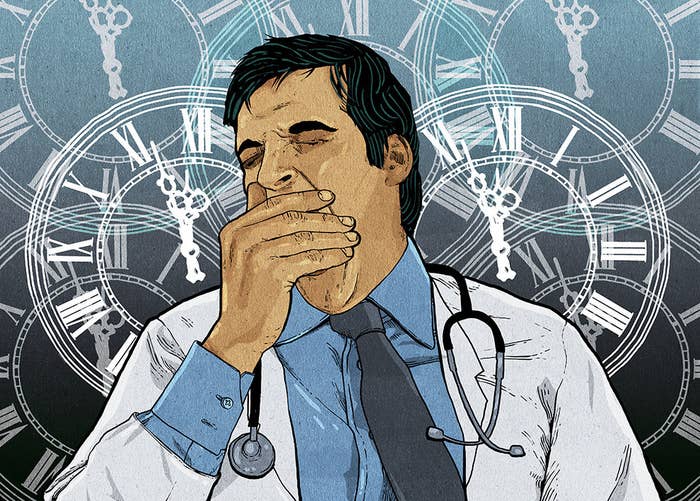 "Fatigue-induced breakdown", "on a knife edge", "burnt out", and a "long line of attacks by the department of health" are just some of the ways junior doctors have described their working lives. If new contracts recently proposed by health secretary Jeremy Hunt come into effect in August 2016, potentially leading to further pay cuts and longer hours, junior doctors fear they could be pushed to crisis point.
Key sticking points of the new contract include the change of "sociable working hours" from 7am-7pm Monday-Friday, to 7am-10pm Monday-Saturday, which means that hours for which junior doctors are paid a standard rate would increase from 60 to 90 a week.
The doctors claim it removes safeguards that mean hospitals can be penalised for overworking junior doctors. They claim a change in pay reform progression could also have huge implications for those who want to change speciality or take time out, something which would pose particular problems for those wishing to pause their careers to have children.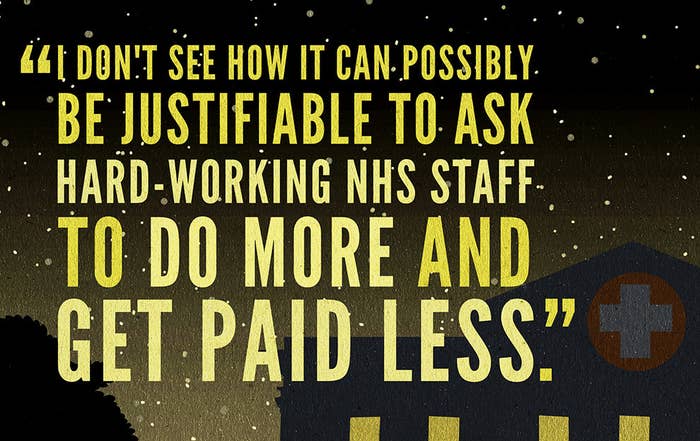 "I don't see how it can possibly be justifiable to ask hard-working NHS staff to do more and get paid less," Labour shadow health secretary Heidi Alexander said. She added that the new contracts "risk a return to the 'bad old days' of over-worked junior doctors, compromising safety and the lives of patients".
Last week medical royal colleges warned that lower pay as a result of the new contracts would threaten recruitment and retention of junior doctors, many of whom are already in major debt after years of training, which could further reduce front-line services.
"If we are to strive to deliver innovative models of care, expand the delivery of care across seven days, increase NHS efficiency, and continue to lead the world in innovation and research, we must support and value the people who are going to deliver this," the letter, published by The Guardian, read.
On Saturday, the British Medical Association announced that it would ballot junior doctors in England on industrial action over the new contracts. In a statement, the BMA said: "This is not a decision we have taken lightly, and we are fully aware of the implications, but such is the strength of feeling ... that we believe that this is the right thing to do to defend the current and next generations of junior doctors."
The Department of Health has said that "there is independent support for an updated contract that puts patients first, increases basic pay and rewards those who work across all clinical specialities."
BuzzFeed News spoke to several junior doctors. about the difficulties they already face day-to-day, and how the new contracts look set to affect them, patients, and healthcare overall.
While some of the doctors were happy to be named, others asked for their identities to be withheld.
"The last year has been particularly horrific because so many of the flu vaccines didn't work. People are getting older, and winter is getting harder, so the hours are getting worse. For a typical day you're contracted 9am-5pm, but you'll actually be in for 8am, and leaving at 6.30pm is considered leaving on time. You're supposed to have a 30-minute break every four hours, but it just doesn't happen. I can't remember the last time I had one. A surgeon's contracted hours are 8am-5pm but they will be in for 7am and an operation could last 14 hours, so they'll be there until at least 7pm or 8pm.
"Every doctor dreads 'the 12-day stretch', where once every eight weeks you face two weeks of pure punishment. You're on call for 13 hours with a 10/11-hour shift for five of the rota'd days, so in 12 days you might work 120 hours. Everyone knows you'll look and feel like a zombie and that the second half of the week is when you'll make most mistakes.
"Jeremy Hunt isn't saying that we'll have to start working 7am-7pm Monday-Saturday, but the problem with the new contracts is that they affect the way the NHS protects its staff from working longer, more punishing hours.
"Every two months doctors are subject to a period of two weeks of monitoring where we have to record what time we've started and finished every day, and every break we've had. You have to account for every single minute of your day. During this time the HR department will contact doctors to ensure they send their juniors home at 5pm, otherwise the hospital can be penalised for overworking doctors. A junior doctor could say, 'we're being worked to the bone, we're exhausted, we can't do this,' and the hospital backs off and doesn't push us to the point of exhaustion. Under the new contract, we lose that safeguard.
"The changes will put young people off becoming doctors. Myself and a colleague run a programme where we coach students from comprehensive schools and academies through their medical school applications – writing application forms, choosing schools, giving face-to-face interview practice. This year, seven out of eight of them have changed their minds about applying. One is going into dentistry instead, one is becoming a vet, and only one of them had other reasons, but six out of eight said it was because of junior doctors' contracts. They don't see a future in the profession. The finest minds of a generation are not going to be applying for medicine." —Dr Sundeep Grewal, registrar in geriatric medicine.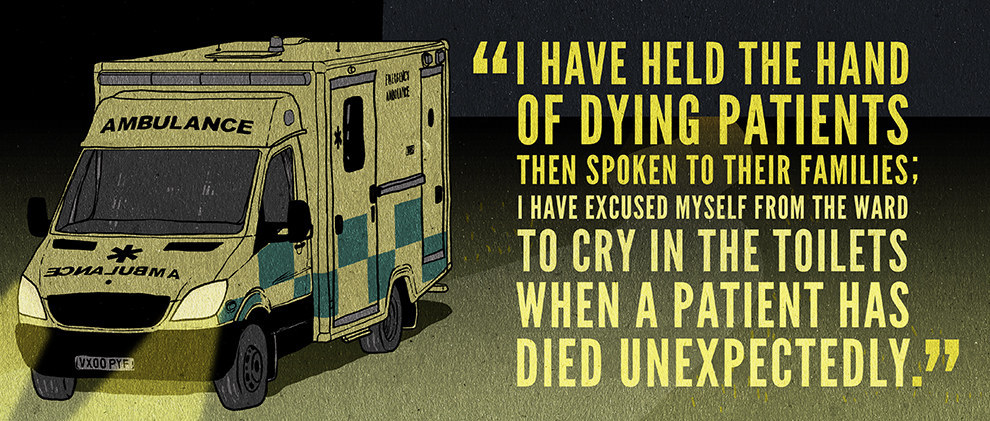 "I'm in my first year after medical school, doing a surgical specialty at a busy teaching hospital. The job is very full-on, not well supported, and people are working well beyond the hours expected. Our rota includes nights, weekend cover, on-call shifts, and long days. There are not enough of us so we are staying late and missing breaks to try and cover the shortfall.
"In the current system there is a financial penalty for the hospital if we're found to have worked well beyond the expected hours (and above what is safe). The new contract removes this protection.
"I have stayed beyond my contracted hours more times than I can count. I have held the hand of dying patients then spoken to their families; I have excused myself from the ward to cry in the toilets when a patient has died unexpectedly. I have squeezed in bags of blood as a patient was rushed to theatre. I have comforted patients who have received life-changing bad news. I have dealt with angry patients. I have run across the hospital to answer the emergency bleep for cardiac arrests. I've had eight-hour shifts where I haven't managed to eat or drink, and I consider it a good day if I manage a 15-minute break in a 12-hour shift. It's physically and mentally exhausting. Despite all this, I still go back for more. It's certainly not for the money, but because I love it.
"However, I'm worried that the new contract will be the breaking point for many doctors. I don't want to leave the UK or leave medicine but I do not want to be in a job where I am not only overworked to the point of exhaustion, but also where patient safety is so blatantly compromised.
"Tired, stressed, and overworked doctors make more mistakes, impacting on patient care." —Anonymous.
"I work in a hospital as a specialty registrar, and part of that role requires me to be the 'medical registrar' on call. The medical registrar is often an experienced junior doctor dealing with a range of tasks including managing admissions, supporting A&E and other specialties, and leading cardiac arrests and emergencies. I would like to point out that we currently do work seven-day weeks, day and night shifts, and bank holidays. There is always a team on in hospital, supported by consultants for all specialties, for both emergencies out of hours and what is increasingly classed as 'routine' care.
"This is a role that a variety of internal specialties cover, in addition to their sub-specialty, and is the cornerstone of how in-patient medicine operates. However, there are already significant gaps in the rota.
"There is currently a significant recruitment problem into training programmes for many specialties. Increasing numbers of doctors are deciding not to take this on and are looking into other career options or looking abroad. Doctors entering training schemes are going to be the future leaders of the NHS – consultants and GPs.
"One thing is for sure: Even though NHS Employers are stating this will be a 'cost-neutral' contract, many will receive a substantial pay cut. Junior doctors are clear that the impact on patient safety is the priority. However, the substantial predicted reduction of pay will affect many, particularly those who may reconsider if the new contract is viable. This is most likely to affect those working part time. Importantly, these changes will affect those applying to medical school. The issue of tuition fees does not only apply medical students/doctors, but the costs of becoming and continuing training in medicine is, in many ways, unique. Costs continue after qualification to maintain standards and get through professional requirements. It is expensive." —Anonymous.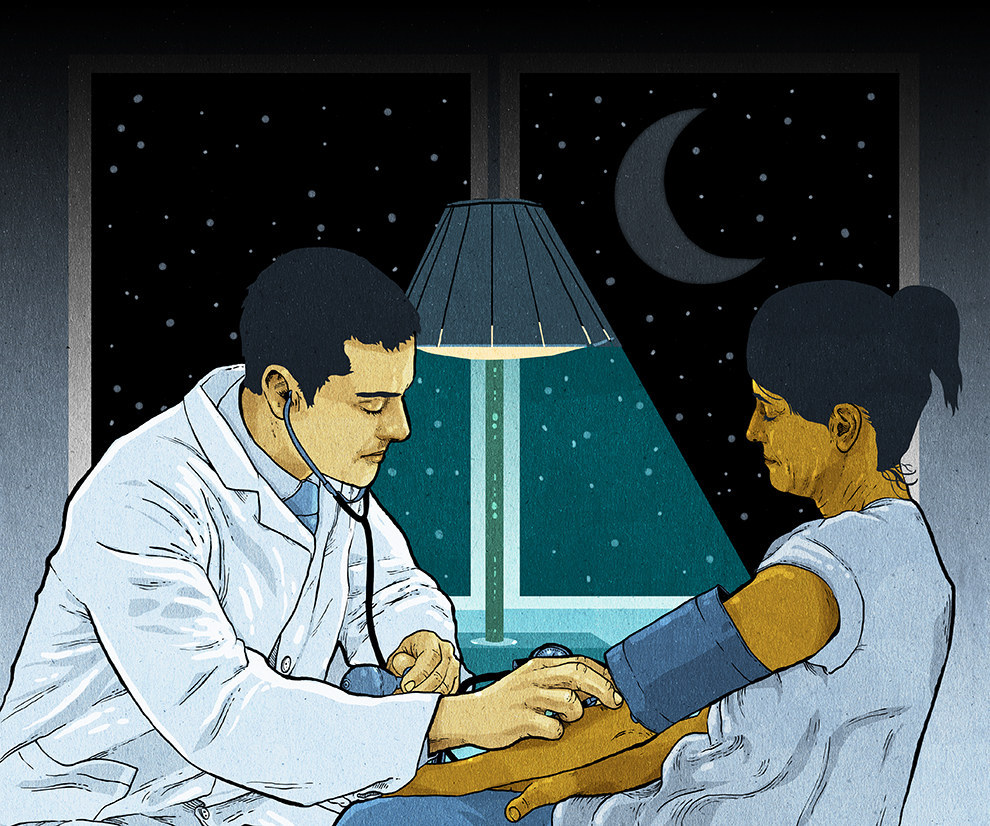 "My current rota involves long days from 8:30am-9:30pm, nights from 8:45pm-9:30am, twilight shifts from 2pm-11pm, and normal days from 8:30am-5pmish. Since August I haven't worked many normal days, and even on the nicer rotas I still work long stretches and am left feeling tired afterwards.
"If we lost our current safeguards I could have to work longer stretches and even more hours a week. All the work that junior doctors do is service provision, frontline care, and emergencies. We have opportunistic training in hospital but for our exams we have to revise in whatever time we can find in-between shifts. We are in training constantly until we are consultants and the majority of the time, our book learning is not during paid times.
"We have higher amounts of debt, not only due to having a longer course at university but our holidays are much, much shorter (I had three weeks for summer going into my final year) and not long enough to get a job and earn any money back. My first three months as a doctor I was the poorest I have been. Along with this there are other professional costs: General Medical Council registration, medical legal indemnity (required), examination costs, royal college membership costs. I would stand to lose a minimum of £9,000 from my paycheck if the proposed contract was in force. I calculated that for the work I did over four months recently, I was paid just over £7 an hour. If I had been working under the current contract proposal, at that time, I would have been being paid around £5.50 an hour – less than minimum wage.
"But the money is a small problem at the tip of an iceberg. We are already feeling undervalued, overworked, and highly stressed. What we do in work is incredibly emotionally heavy: How many other young professionals outside of healthcare have seen and tried to manage someone dying? Even for the most stoic there are times after a shift when you get upset, angry, stressed, can't sleep thinking about decisions you've made, could things be done better. At the end of the day, no matter how well supported you are, there is a lot of personal responsibility." —Anonymous.
"The government is tearing the NHS apart from the inside by overworking, underpaying, and demoralising the most influential people in the UK's hospitals. Not just juniors, but consultants too.
"I'm a house officer, which is a foundation year doctor, aka the most junior of the doctors. I work one weekend a month and sometimes that means I work 12 days in a row. I've only done one of those long stints so far, which was quite tough, and was left exhausted most of the time. I am glad it doesn't happen too often – I've been told I will never be used to it.
"I never finish on time as I don't want to leave a job not finished, and not finished well. My job affects people's wellbeing. There is no excuse for not doing my job well. Next week I will be in the acute medical unit seeing to patients who have just been admitted from A&E where I will work 12/13-hour shifts, which may run over.
"Whenever I have been on call covering all the hospital's medical wards I have often not had a break. I simply don't have time, and when you have a list of acutely unwell patients to see, and already have delayed some due to prioritising another, a break really isn't the first thing on your mind.
"We are only human, and if doctors are tired and overworked you can't really blame them. There simply aren't enough doctors around to help and it can become overwhelming. Despite the exhaustion, we have to do it again the next night, and the one after that, and sometimes for the whole week.
"I want to continue to enjoy my job and to know that every day won't be overly busy or exhausting. I need a break every once in a while. I fear these contract changes will break me.
"Personally, the money isn't what angers me. Mostly, myself and others are angry and concerned about patients' safety and our own wellbeing. Burnout is a reality, and affects patient care and also our own mental and physical wellbeing. Not only this but a pay cut on top of it demoralises the workforce. Do you want an under-motivated and overworked doctor looking after your poor old grandmother or your young child when they are ill?" —Dr Ceri Thomas.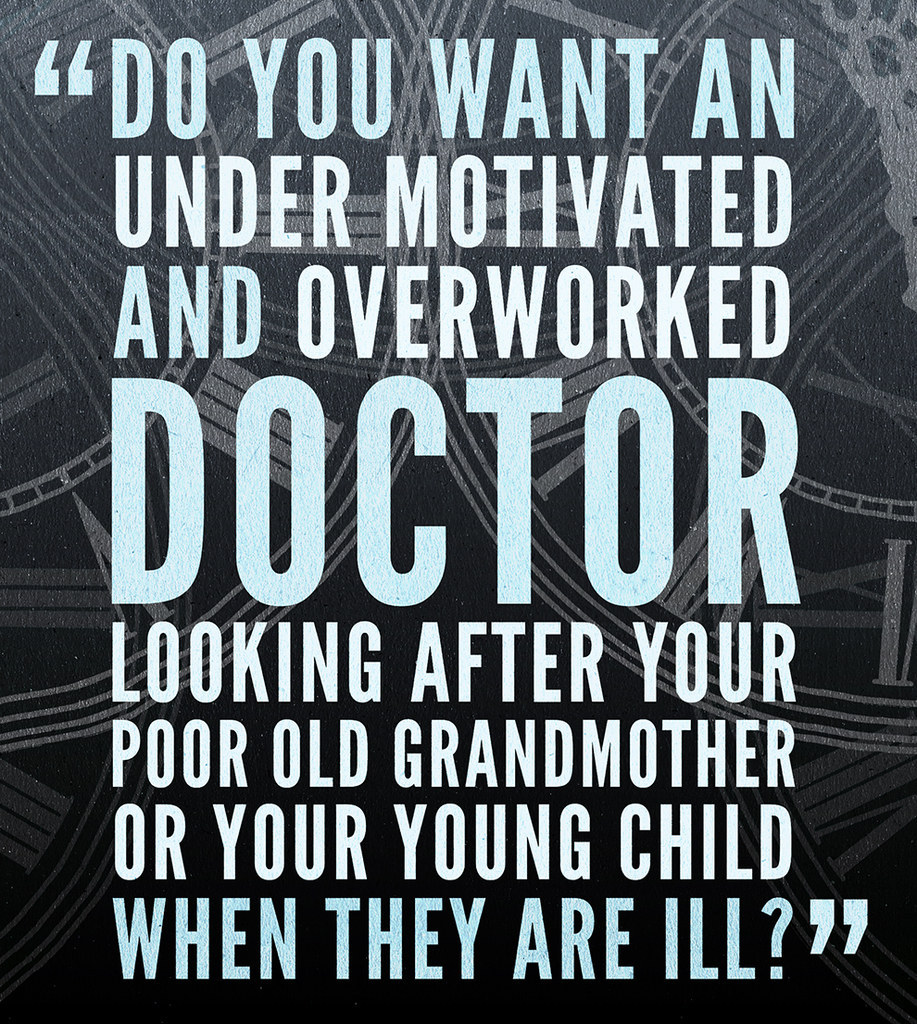 "On my most recent rota as a medical senior house officer [SHO], I was working on average 48 hours a week. Average is important, because you can work many more hours in a week as long as the average over the rota is less than 48 hours. Most of my rotas have left me with an average of over 47 hours (but less than 48 to meet the directive) so they really push right to the edge of what they can give us.
"The reality, though, is that 'goodwill' late stays happen an awful lot. If you have a busy week on the ward you might get into work 30 minutes to an hour before you're scheduled to be there and then end up staying until after your shift is supposed to end. By the time you get to the end of the week, you can really feel the extra hours adding up. As a medical SHO, it is also routine when you work the weekend to also work the normal weekdays. So if I did the three 12.5-hour shifts Friday, Saturday, and Sunday, I would still work my normal shifts afterwards, giving me a 12-day run. The 11th and 12th days are always tough – you can feel how little reserve you're left with. It means that the time you do have in the evening is of little use to you.
"We also have continuous professional development training requirements, which is extra to the hours spent at work. Reading, online learning, written reflection, clinical audit is all done in our own time. I am constantly trying to keep up with things in my 'spare time'.
"Doctors are hurt and angry. They feel backed into a corner and unsafe in the hands of Jeremy Hunt. Junior doctors are also galvanised. I think their willingness to stand up for what they believe in was probably underestimated by the Department of Health.
"The last thing junior doctors want is for people and patients to feel held at ransom by strike action, but we cannot overestimate how important it is that NHS Employers are not allowed to continue with this imposition." —Dr Aoife Abbey.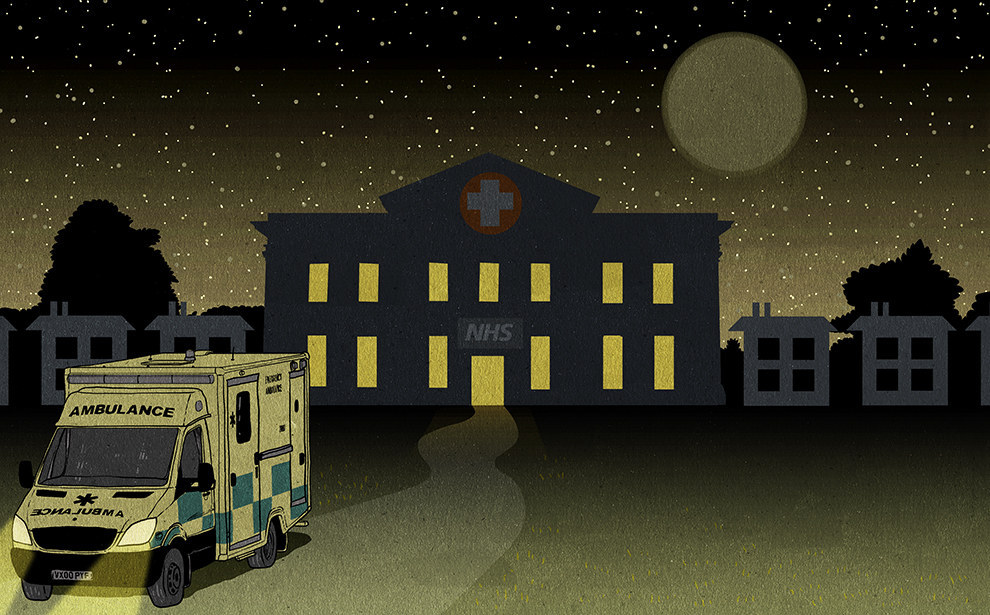 "I've been working since the start of August, so I'm one of the most junior doctors. It's hard work but I absolutely love it. I can't see myself doing anything else.
"At the moment I get a fair wage because I get a 50% supplement for working outside of 'sociable hours'. With the change to the 'sociable hours' in the new contract though, it's looking like I would take a pay cut of about 20-30%.
"Last weekend when I was working, a guy came in and needed a CT scan on Saturday and they found he had cancer. I took him for the CT scan for which a radiology consultant was present, and by the time I got back there was a surgeon waiting by his bed to say he had cancer and consult for theatre. Then the anaesthetist came in to do anaesthetic, and within an hour he was having an operation to remove cancer.
"So when the Department of Health says service is unacceptable and we need a seven-day service, it makes me so angry. The problems with the NHS at weekends are not because of doctors – we are there. It's that there's not enough funding for the extras needed, from physiotherapists, or transport that's needed, or having the pharmacy open so that we can prescribe the correct medication to discharge patients.
"The morale among junior doctors is, in one word, bad. It's hard because I love my job and most people do – we wouldn't do it if we didn't – but the changes coming through feel like a very personal attack. Hunt says he wants a seven-day NHS, but from a doctor's point of view, it already is. There is a doctor available 24 hours a day: nights, weekends, Christmas, always." —Anonymous.